TCL unveils Alcatel 1 (2021) and 1L Pro Android Go edition phones, a new kids watch
Peter, 25 June 2021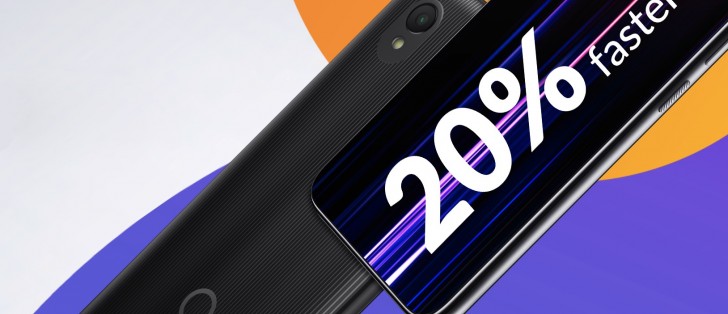 At MWC 2021 TCL is teasing an affordable 5G phone with its own brand, but the Alcatel brand is still around. The company introduced two entry-level Android Go Edition phones that will launch in the coming months.
Alcatel 1L Pro
The Alcatel 1L Pro will cost around $127 when it launchers in September in Latin America, the Middle East and Africa. That's actually slightly cheaper than the vanilla 1L, which was announced in January at $135.
The Pro model boasts a faster chipset – an unnamed chip with an octa-core CPU, replacing the Helio A20 (quad A53 at 1.8 GHz). The memory capacity is the same at 2 GB of RAM (Go edition, remember?) and 32 GB storage, plus a microSD slot.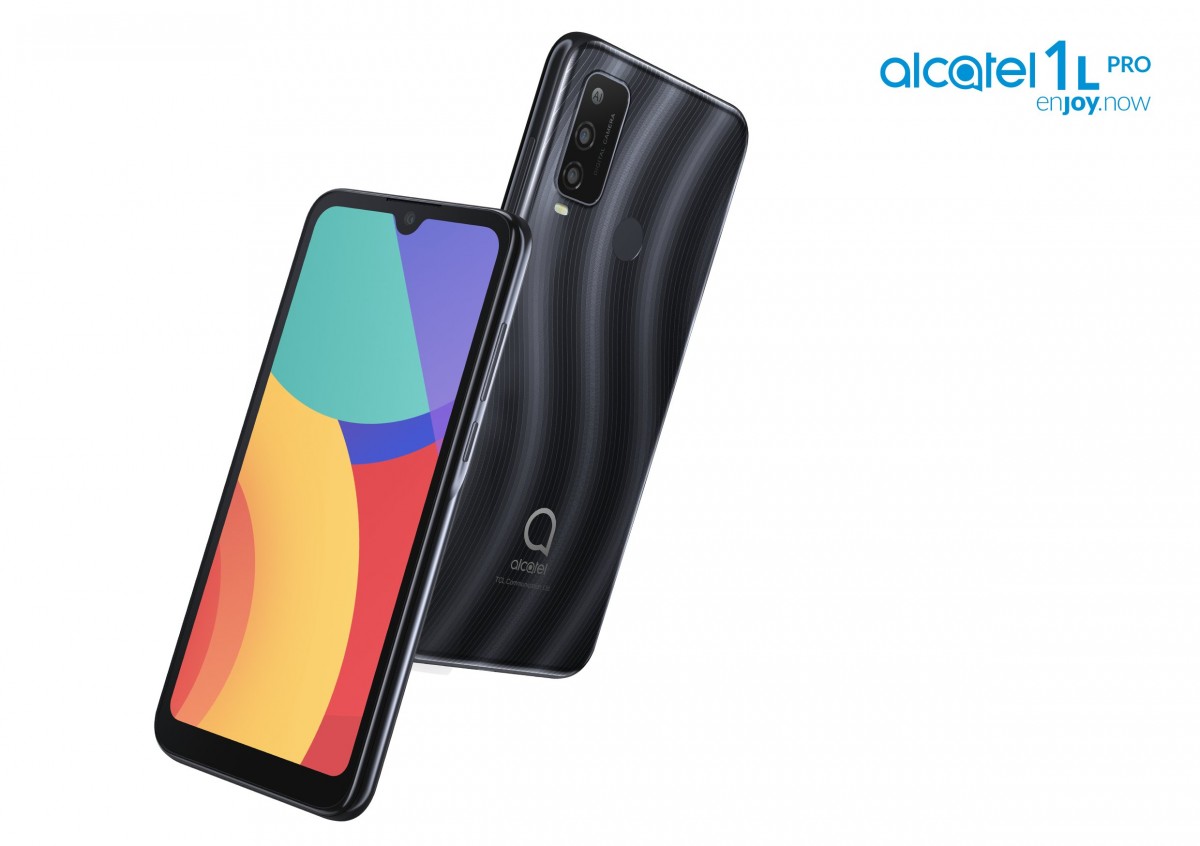 The phone uses the same 6.1" display with 720p+ resolution (19.5:9) and it has the same 13 MP camera on the rear with a 2 MP depth sensor. No, that's not a third camera on there, just a circled "AI" label. The fingerprint reader on the back is real, though.
Alcatel 1 (2021)
The Alcatel 1 (2021) is even more basic and it will cost just €59 when it becomes available in August. It will ship in Europe and Latin America.
It's a relatively small device with a 5" screen with 480 x 960 px resolution (18:9). The phone measures 137.6 x 65.7 x 9.9 mm and weighs 134g with its tiny 2,000 mAh battery that charges at less than 5W over microUSB (the whole process takes over 3 hours). It should lats up to 8 hours of talk time on a 4G network, though.
And yes, this does feature 4G connectivity (B1/3/7/8/20), thanks to the MT6739 chipset. That is by far the best feature of the chip, it's certainly not its quad A53 cores at 1.28 GHz or the IMG GE8100 GPU (450 MHz). The chip is given only 1 GB of RAM to work with and 16 GB storage, of which 12 GB are user accessible, so you may want to make use of that microSD slot (which supports cards up to 32 GB). The phone is a dual-SIM device with a dedicated spot for the microSD.
Anyway, there's a 5 MP camera on the back (1/5" sensor, 1.12 µm pixels) with a fixed focus f/2.4 lens. It can record 720p video at 30 fps. There's also a 2 MP selfie camera (1/5", 1.75 µm f/2.8 FF), also capable of 720p/30 fps recording.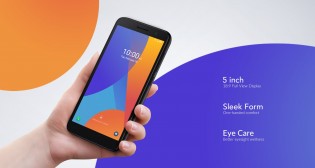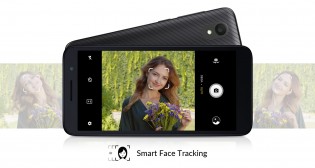 Alcatel 1 (2021) is a small Android 11 Go Edition phone
Additional features on the Alcatel 1 (2021) include Wi-Fi 4 (802.11n), Bluetooth 4.2 (there's a 3.5 mm headphone jack too), GPS and an accelerometer. And another feature – it will ship with a charger in the box (again, it's a €59 phone).
MOVETIME Family Watch 2
The MOVETIME Family Watch 2 is really a kids watch, whose main goal is to allow parents to always be in touch with the little one. Compared to the original Family Watch, this one increases the battery capacity by 40%.
It also has a larger 1.54" display (up from 1.3"). Like its predecessor, it has a nano-SIM, which enables 4G connectivity for voice and video calls (using the cam above the display). There's also a one-touch SOS call button as well as geo-fencing that will alert the parents if the kid leaves a the area where they are supposed to be.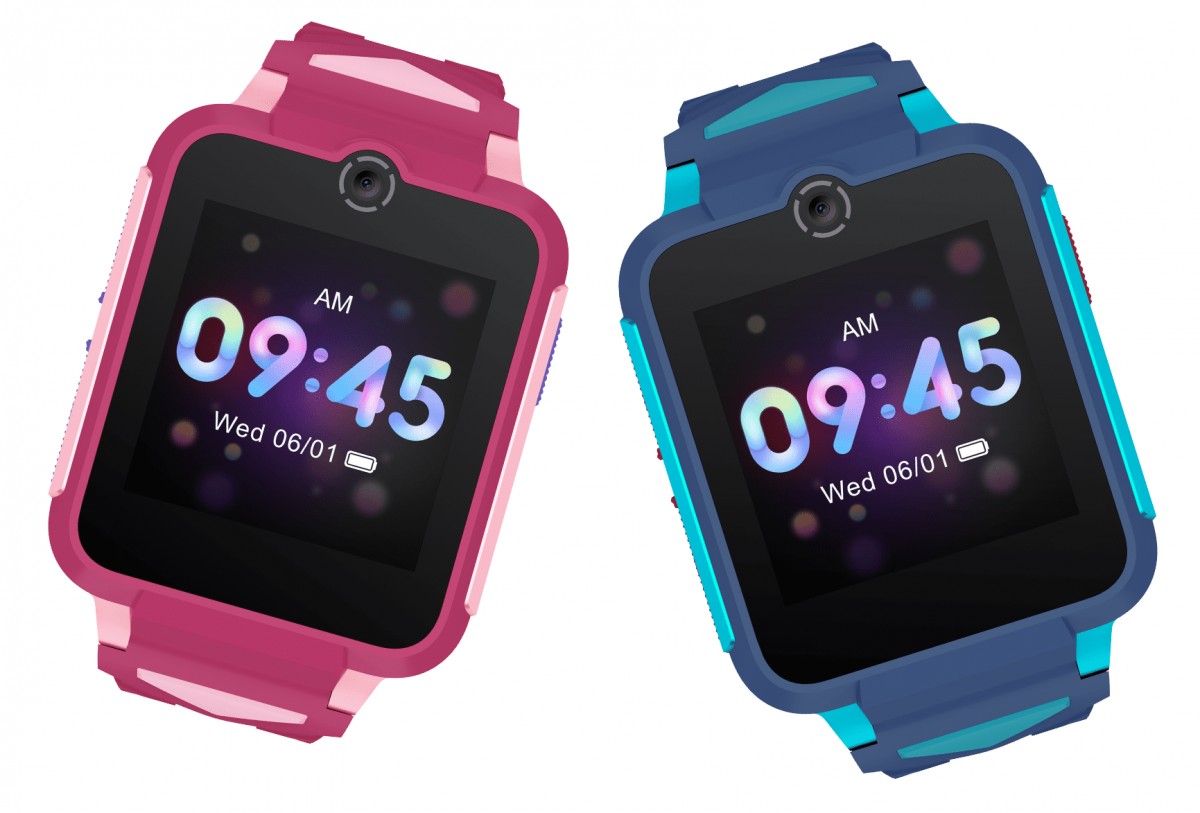 The MOVETIME Family Watch 2 will ship in Europe from mid-August with a €150 price tag.
5G outdoor router
The company also unveiled the TCL Linkhub 5G, a rugged router meant to be mounted outside. It can deliver download speeds of up to 4.67 Gbps when connected to a 5G sub-6 network.
It is IP67-rated for water and dust resistance and has an operating temperature range of -40ºC to +55ºC (that's -40ºF to 131ºF). It features lightning protection too.
TCL Nxtwear G
The TCL Nxtwear G is a wearable display with two Sony OLED panels delivering 1080p imagery to each eye. The headset emulates at 140" 16:9 display and supports TCL's Multi-Screen Collaboration feature.
The headset has soft-touch nylon surrounding the metallic frame to make it comfortable and skin-friendly. It comes with adjustable nose pads in three different sizes as well as a lens adapter for those wearing glasses.
Note that there's no head tracking involved, this is just a display. All it needs is a device (phone, laptop, etc.) that can output video over USB-C, there are no special apps you need to install. The Nxtwear G will be available in Australia next month, but there's no word on pricing yet.
Related
That Android go Phone is pure e-waste. What's next? A dual Core at 1.0 Ghz, only 3G, 4GB ROM, 512 MB RAM (and being generous from Alcatel) and going sub HD at just 55 dollars in Africa?
Preach. To me it seems like they making android phones using cheaper and cheaper materials...with worst specs and only 4 to 10 dollars cheaper...when they should just stick with a price point and improve specs as much as they could.
Popular articles
Popular devices
Electric Vehicles