Tecno Phantom X2 Pro review
Hristo Zlatanov, 7 December 2022.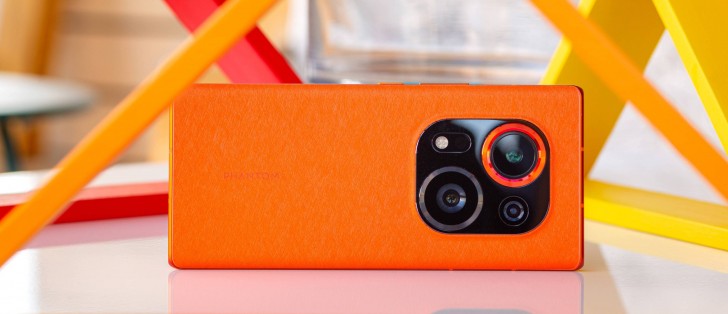 6.8", 120Hz AMOLED display
The Tecno Phantom X2 Pro has a large display with a 6.8-inch diagonal, which is especially impressive considering the phone is only 72.7mm in width. The OLED panel here is curved on both sides, and it's covered by Gorilla Glass Victus. The screen even has a 120Hz refresh rate. The resolution is 1080 x 2400 pixels.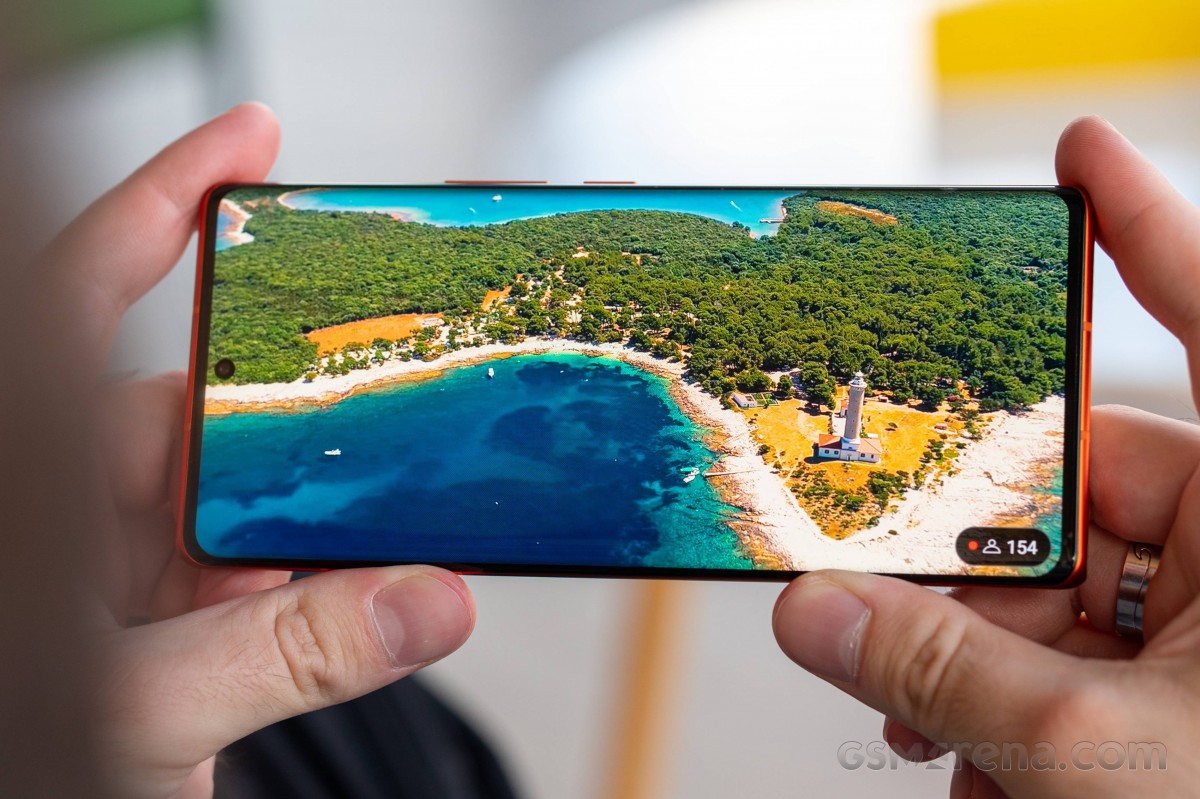 The display looks good on paper but doesn't impress in terms of performance. Starting with brightness first, the Phantom X2 Pro reaches a maximum of 505 nits on the slider.
Unfortunately, we never saw the automatic brightness control boost the brightness level beyond that, even in bright light. Maybe that's something Tecno will enable via a software update, as there is clearly a high brightness option in Settings.
Display test
100% brightness
Black,cd/m2
White,cd/m2
Contrast ratio
Samsung Galaxy S22 Ultra (Max Auto)
0
1266
∞
Google Pixel 7 Pro (Max Auto)
0
1090
∞
Motorola Edge 30 Ultra (Max Auto)
0
1047
∞
Xiaomi 12T (Max Auto)
0
954
∞
Huawei Mate 50 Pro (Max Auto)
0
946
∞
Motorola Edge 30 Fusion (Max Auto)
0
946
∞
Xiaomi 12T Pro (Max Auto)
0
913
∞
Asus ROG Phone 6 Pro (Max Auto)
0
829
∞
Samsung Galaxy S22 Ultra (Extra brightness)
0
829
∞
Oppo Reno8 Pro (Max Auto)
0
818
∞
Oppo Reno8 (Max Auto)
0
633
∞
Sony Xperia 1 IV
0
602
∞
Sony Xperia 5 IV (default, Cool WB)
0
597
∞
Google Pixel 7 Pro
0
588
∞
Huawei Mate 50 Pro
0
568
∞
Motorola Edge 30 Fusion
0
516
∞
Xiaomi 12T
0
513
∞
Oppo Reno8 Pro
0
510
∞
Xiaomi 12T Pro
0
509
∞
Tecno Phantom X2 Pro
0
505
∞
Asus ROG Phone 6 Pro
0
501
∞
Motorola Edge 30 Ultra
0
499
∞
Samsung Galaxy S22 Ultra
0
494
∞
Tecno Camon 19 Pro
0.3
479
1597:1
Oppo Reno8
0
439
∞
Tecno Phantom X
0
405
∞
At least the contrast is great, thanks to the perfect inky blacks on the AMOLED display. Perceived brightness isn't all that great, though, and in general, the Phantom X2 Pro is hard to use outdoors.
Color accuracy is not a strong suit of the Phantom X2 Pro either. It has two color modes at its disposal - bright and original.
Both of these aim for the DCI-P3 color space but miss the mark by a fair bit. Bright mode is distinctly cold in temperature with exaggerated blues, whereas original mode dials back things quite a bit but whites and grays are still a bit too blue to be considered color-accurate.
There is no hardware HDR Video support on the Phantom X2 Pro's display, even if the hardware supports it. In terms of DRM, we are happy to report that the Phantom X2 Pro has the highest Widevine L1 certification. This allows streaming services like Netflix to offer up FullHD resolution streams.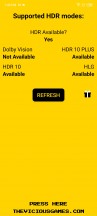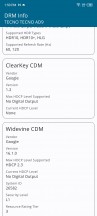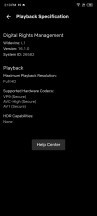 HDR decoding • Widevine • Netflix playback capabilities
We couldn't download Netflix from the Google Play Store, but we had to fetch the APK from the Palm store, which is also pre-loaded on the phone. We believe this is a blacklisting issue on Netflix's part which will hopefully get cleared up since the phone already seems to be whitelisted within the app itself for FullHD streaming.
High refresh rate handling
The Phantom X2 Pro has a total of two refresh rate modes - 60Hz and 120Hz. There are no other in-between modes, like 90Hz, supported by the display and its controller. In terms of software modes, the phone has three modes of operation - 60Hz, 120Hz and "Auto-switch Refresh Rate".
60Hz mode works as expected. It just locks the refresh rate at 60Hz. The Auto mode and 120Hz mode seem to basically do the same thing, which is kind of odd. In our testing, we saw 120Hz mode trigger the actual 120Hz refresh rate more consistently than Auto, but that's about it.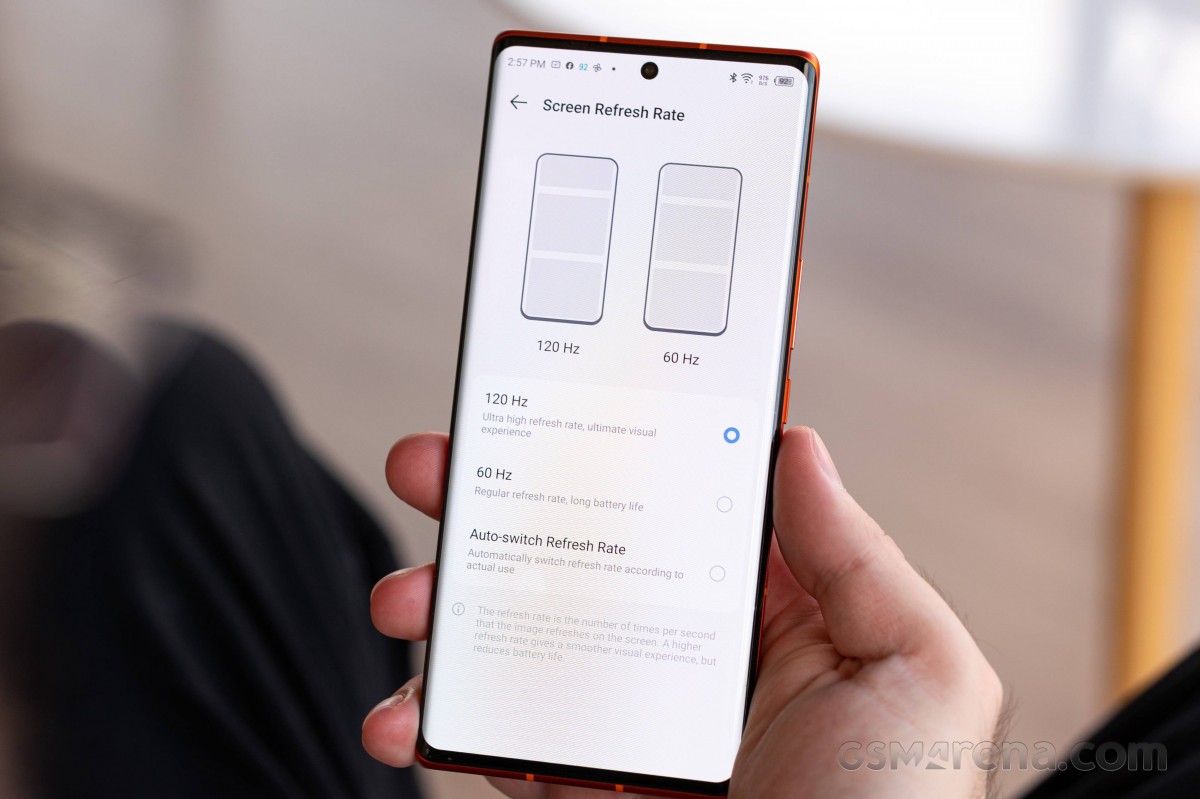 In auto mode, the Phantom X2 Pro stays in 120Hz mode as long as you are either interacting with the screen or there is some movement on the screen. That is solid logic overall.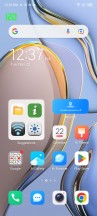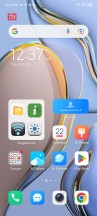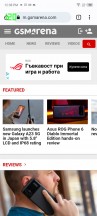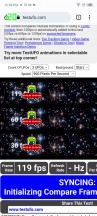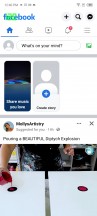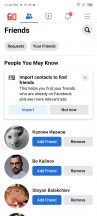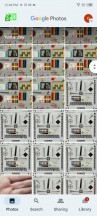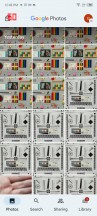 Automatic refresh rate switching
The Phantom X2 Pro is also smart enough to toggle 60Hz mode and sticks to it for certain apps like YouTube so as not to waste any unnecessary battery power.
Unfortunately, the same logic is not applied to the default local video player. That player always stays at 120Hz, which is a waste. Many other video players within apps, like Facebook or TikTok, also trigger 120Hz mode for as long as a video is being played, which is less than ideal.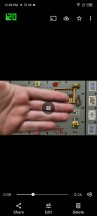 120Hz in the default video player
Naturally, we tried a few games we know support rendering beyond 60fps and can confirm that all of these successfully triggered the 120Hz mode and made use of the extra headroom to render beyond 60fps. This means that, barring some bugs in behavior, the Phantom X2 Pro is perfectly suited for high refresh rate gaming.
All things considered, the Phantom X2 Pro handles its high refresh rate decently well. There is plenty of room for improvement, though. The available modes are confusing and overlap to some extent. Plus, adding the option for 90Hz and incorporating that into the auto-switching behavior would be a great improvement.
Battery life
The Tecno Phantom X2 Pro has a 5,160 mAh battery pack, formally marketed as 5,000 mAh. So there is no shortage of battery capacity. There is definitely enough there to warrant decent battery life. The Phantom X2 Pro does not disappoint in the battery department.
It managed an overall endurance rating of 109 hours in our proprietary suite of tests. The Dimensity 9000 has a rather disappointing track record for cell standby and talk times in general, but here it performed rather surprisingly well.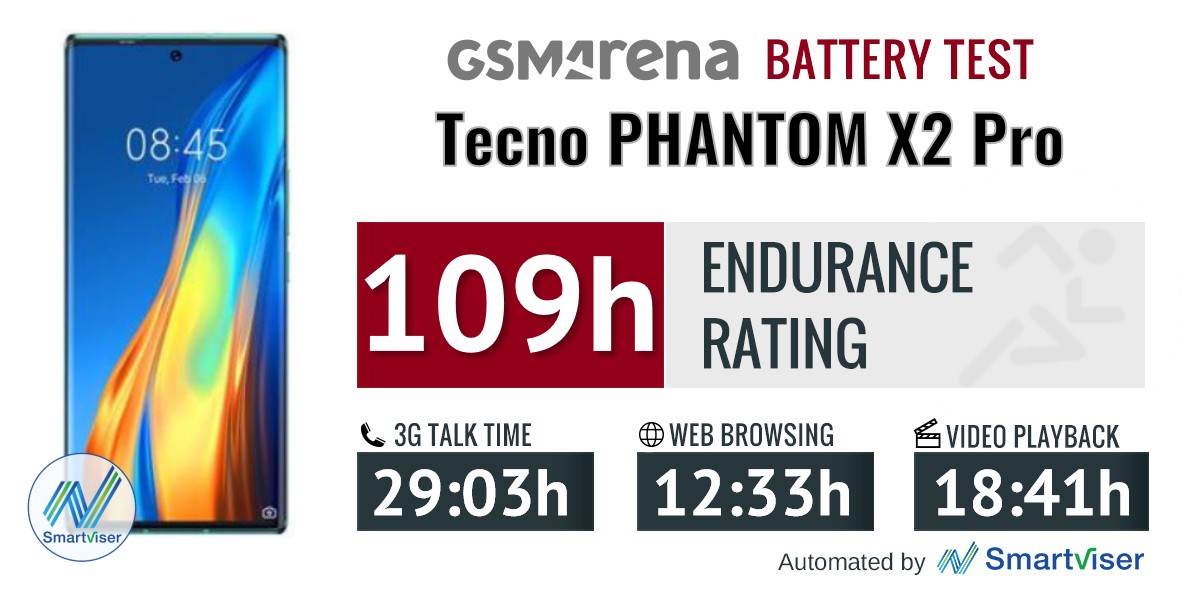 The battery usage menu reveals that the display on the Phantom X2 Pro is a kind of a power hog, especially in 120Hz mode, but nothing too severe that the overall battery management can't handle.
Our battery tests were automated thanks to SmartViser, using its viSerDevice app. The endurance rating denotes how long the battery charge will last you if you use the device for an hour of telephony, web browsing, and video playback daily. More details can be found here.
Video test carried out in 60Hz refresh rate mode. Web browsing test done at the display's highest refresh rate whenever possible. Refer to the respective reviews for specifics. To adjust the endurance rating formula to match your own usage patterns check out our all-time battery test results chart where you can also find all phones we've tested.
Charging speed
The Phantom X2 Pro comes bundled with its own 45W charger and USB Type-A to Type-C cable. The charger appears to use some proprietary charging standard and only supports two outputs - the standard 5V@2A and 11v@4.1A. A close look at the USB cable and USB port doesn't reveal anything proprietary in terms of pins, but the cable does need to be rated for that high wattage output, so we would still do our best to keep track of both and not use any generic cables.
The Phantom X2 Pro doesn't charge particularly quickly, but has a decent rate. Our unit got from dead to 38% in 15 minutes and 66% in 30 minutes, and it took right around an hour and eleven minutes for a full charge. That's not terrible, but not particularly speedy by today's standards.
30min charging test (from 0%)
Higher is better
Xiaomi 12T Pro
100%
Xiaomi 12T
100%
Realme GT2 Explorer Master
100%
OnePlus 10T
100%
Motorola Edge 30 Ultra
95%
Oppo Reno8 Pro
90%
Oppo Reno8
90%
Motorola Edge 30 Fusion
82%
Huawei Mate 50 Pro
79%
ROG Phone 6D Ultimate
78%
Tecno Phantom X2 Pro
66%
Samsung Galaxy S22 Ultra (45W)
60%
vivo V25 Pro
57%
Tecno Phantom X
56%
vivo V25
53%
Tecno Camon 19 Pro
47%
Sony Xperia 1 IV
47%
Google Pixel 7 Pro
46%
Sony Xperia 5 IV
45%
Time to full charge (from 0%)
Lower is better
OnePlus 10T
0:19h
Xiaomi 12T Pro
0:23h
Xiaomi 12T
0:23h
Realme GT2 Explorer Master
0:25h
Motorola Edge 30 Ultra
0:33h
Huawei Mate 50 Pro
0:41h
Oppo Reno8 Pro
0:42h
Oppo Reno8
0:42h
ROG Phone 6D Ultimate
0:44h
Motorola Edge 30 Fusion
0:52h
Samsung Galaxy S22 Ultra (45W)
0:59h
vivo V25 Pro
1:07h
Tecno Phantom X2 Pro
1:11h
vivo V25
1:11h
Tecno Camon 19 Pro
1:28h
Tecno Phantom X
1:28h
Sony Xperia 1 IV
1:42h
Sony Xperia 5 IV
1:45h
Google Pixel 7 Pro
1:49h
Speaker test
The Phantom X2 Pro has a single bottom-firing speaker at its disposal. There isn't even a hybrid stereo setup, which is pretty disappointing on a flagship device.
It is not particularly impressive in terms of loudness or frequency response. Audio output generally is a sore spot of the Phantom X2 Pro.
Use the Playback controls to listen to the phone sample recordings (best use headphones). We measure the average loudness of the speakers in LUFS. A lower absolute value means a louder sound. A look at the frequency response chart will tell you how far off the ideal "0db" flat line is the reproduction of the bass, treble, and mid frequencies. You can add more phones to compare how they differ. The scores and ratings are not comparable with our older loudspeaker test. Learn more about how we test here.
Anonymous
23 Sep 2023
NiB
better stick to my s10 5g
Anonymous
30 Jun 2023
fsZ
Is it 3G, 4G, 5G compatible? Which frequency bands are supported?
DENO DENO-17
04 Feb 2023
Nv$
I really appreciate ur work and I also need it but am in Uganda East Africa it's really good