Tecno Pova 5 Pro review
GSMArena Team, 08 September 2023.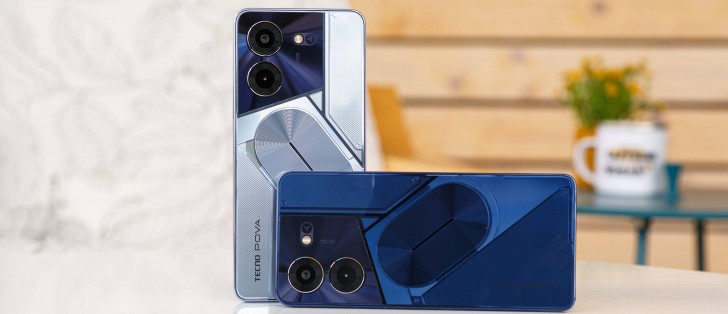 Design and ergonomics
Due to the industrial-inspired Mecha design language, the Pova 5 Pro reminds us of the Infinix GT 10 Pro. However, the Pova 5 Pro has a more impressive light show. The back of the device has RGB LED lighting in the shape of three lines crossing. The rest of the ornaments on the back fit the overall style as they pop like 3D objects under the glass. But only the camera island actually protrudes.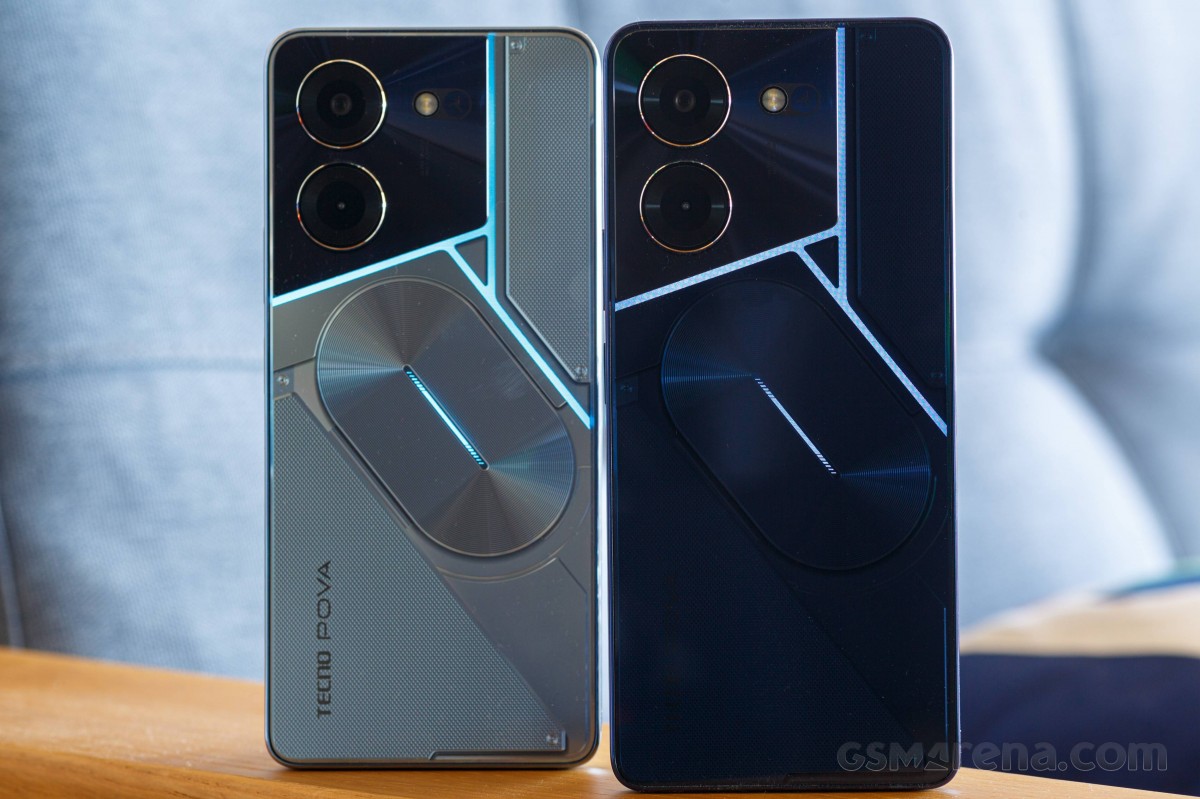 Silver Fantasy and Dark Illusion colors
The camera bulge isn't as prominent, though, but the camera rings are maybe a bit excessive, given the tiny sensors they house. We like the design overall. It's fresh and targets a specific audience. We have the Dark Illusion and Silver Fantasy versions but there's also the Free Fire Edition available, which comes with special themes for the UI.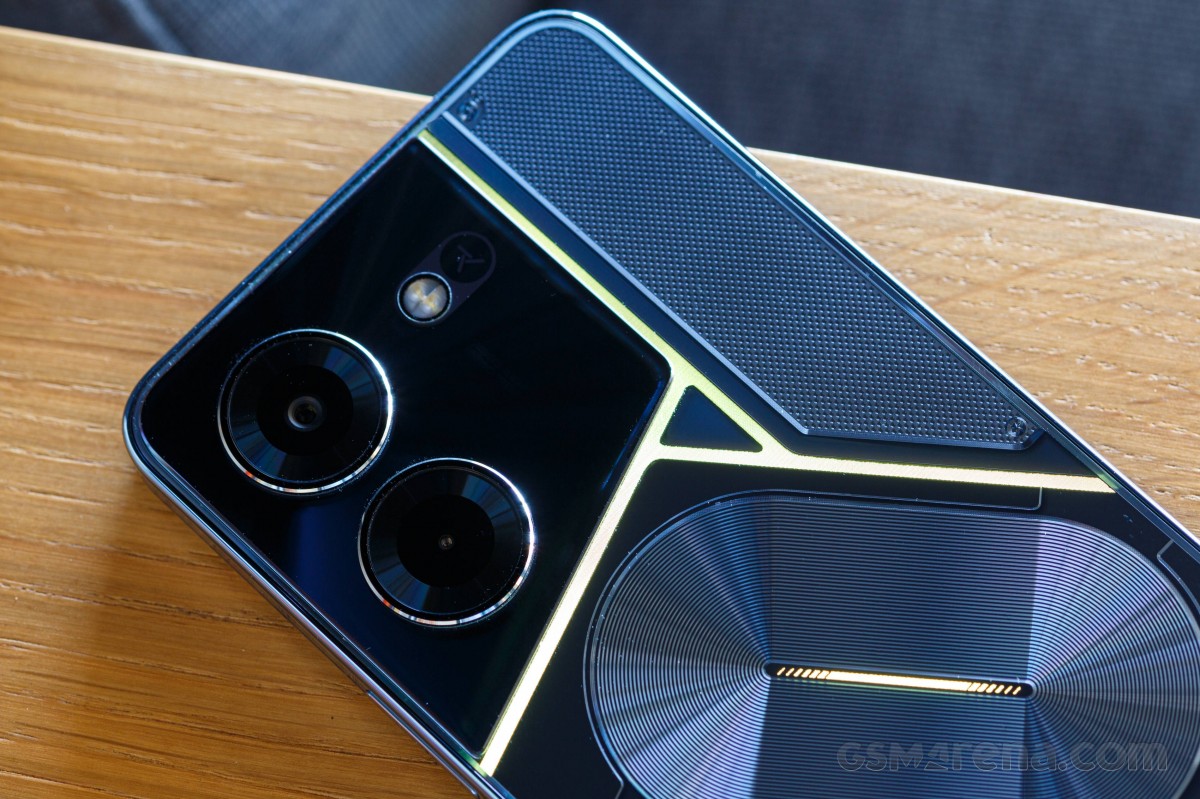 Of course, the whole build is made of plastic, but surprisingly, it's a bit hefty, sitting at 212 grams. Interestingly, it doesn't feel hefty in hand and it's reasonably thin at too - 8.1 mm.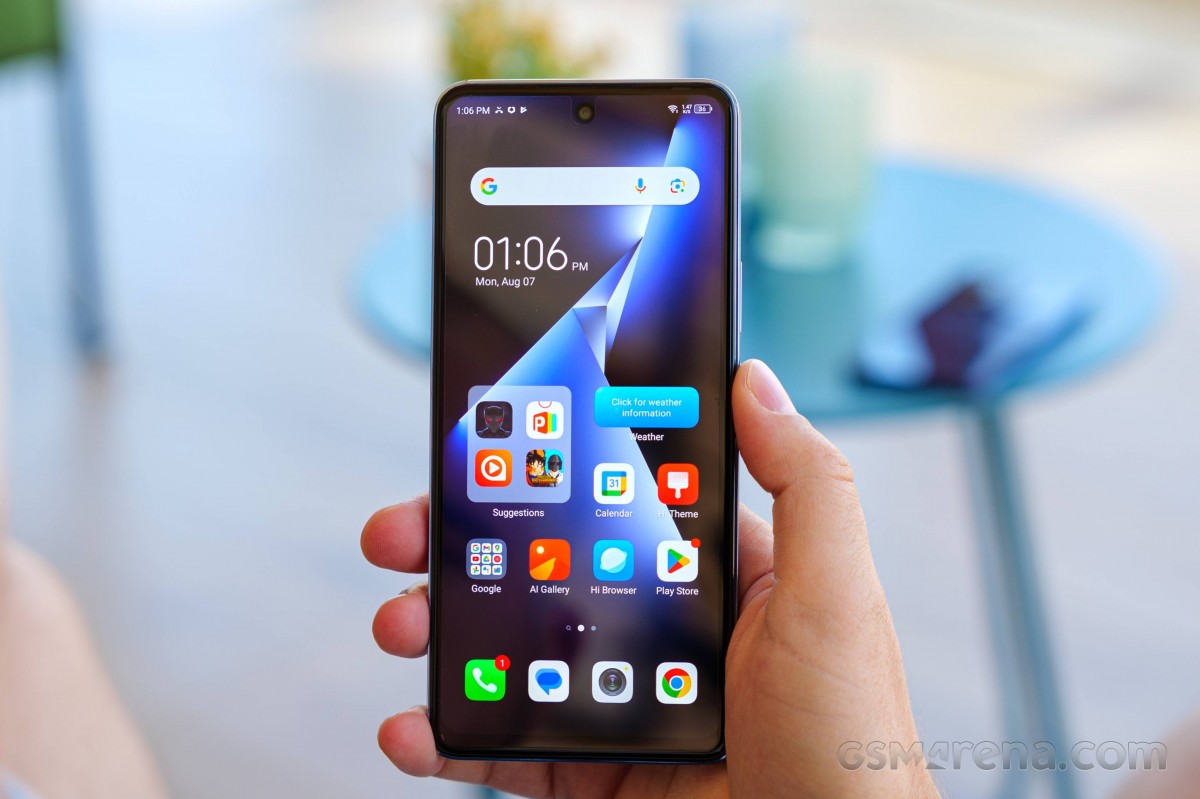 Speaking of inches, the front isn't anything out of the ordinary. Aside from the thick chin, the rest of the bezels are thin enough, while the punch-hole is centered and a bit bigger due to the LCD panel. OLEDs allow for a more precise cutout.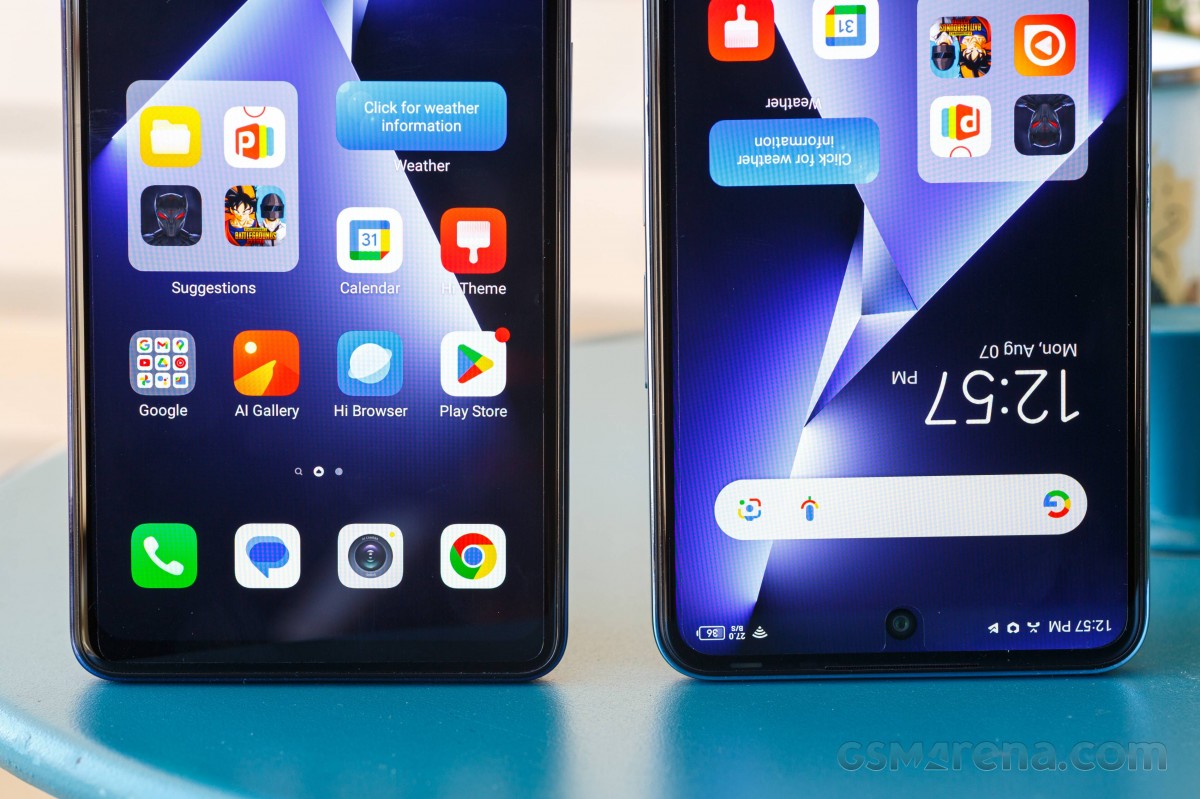 The side is flat with a glossy finish that attracts a lot of fingerprints. The left side is reserved for the SIM card tray, which holds a dedicated microSD card slot as well, while the right holds the volume rocker and the power button. The latter lies too flat for our taste as it's easy to miss it when reaching for it. It's also a bit too high up the frame so you need to stretch your thumb a bit.
The top and bottom hold the loudspeaker grilles and the latter is also home to the USB-C connector and the 3.5mm audio jack. One cool feature about the USB connector is that it has moisture detection, so the handset will warn you if it's wet and immediately unplug the charging cable to avoid damage.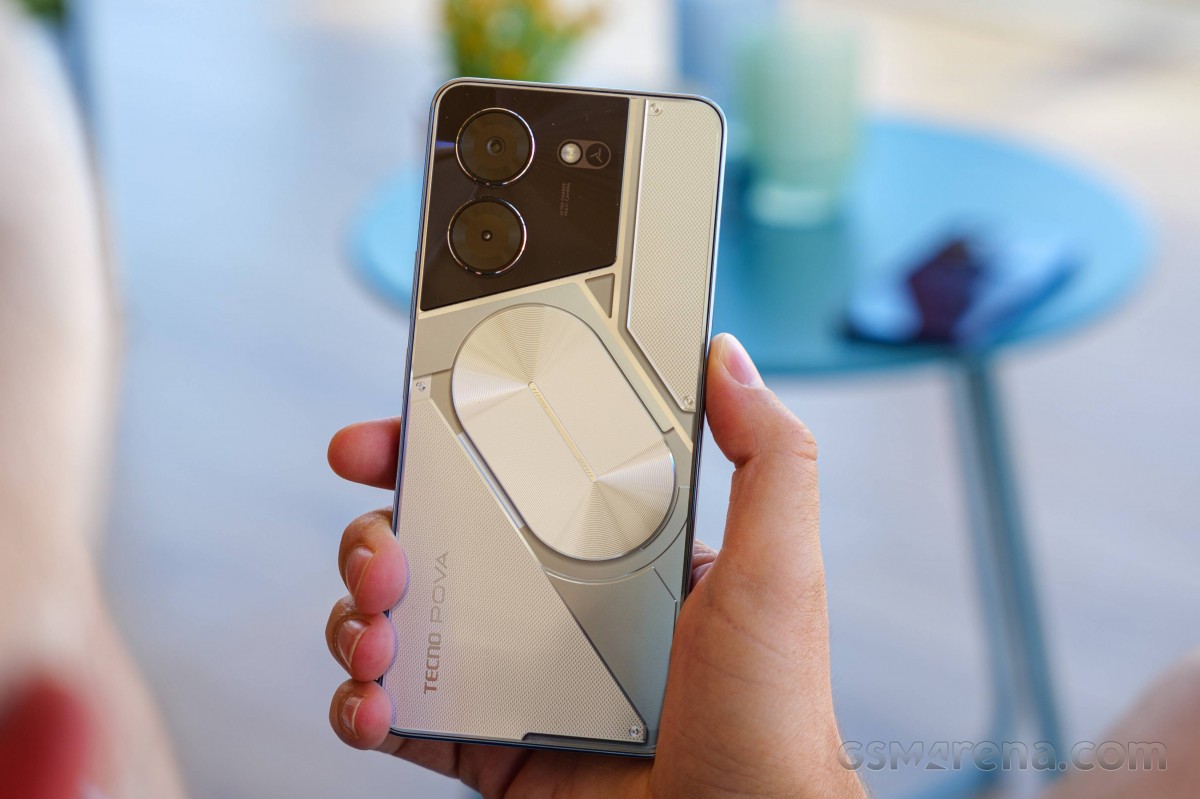 Overall, the design is nice but may also be too much for some users. Keep in mind that it's a big device with a 6.67-inch screen so the sharp edges and the flat frame aren't contributing to a comfortable grip. However, the flat edges are desirable when gaming, which is supposed to be the main purpose of the handset.
Anonymous
20 Nov 2023
7}R
To mr tech..there is call recording for the Tecno Pova 5pro.Just go to call function then press setting, there you can open the AUTO CALL recording menu.
Tecno pova 5G pro this phone have so much problems they have hangings problem and automatic restart I have so poor quality and experience with this
this phone is not for taking selfies. if you are into that get an oppo device