Tepid reception for the Samsung Galaxy S9 in Korea
20 March 2018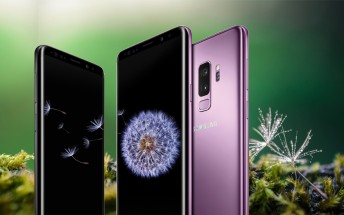 Samsung's homeland - South Korea - isn't thrilled about the new Galaxy S9 duo. Retailers report for weak sales and the similarities with the S8 and A8 are to blame.
Apparently, the Galaxy S9 duo isn't getting the traditional enthusiastic reception in South Korea despite the early launch, exclusive deals and carrier subsidies. According to a recent retailer report, people aren't getting the S9 because it's just too similar to the cheaper Galaxy S8 and A8.
Currently, the best-selling device among the Korean teenagers is the Galaxy A8 (2018), which offers high-end selfie experience and isn't as expensive.
It's worth mentioning that the Galaxy S8 was a huge hit in Korea, because it was heavily subsidized by the carriers and was sold as low as the equivalent of $180. The government stopped this practice though and the Galaxy S9 subsidized price is about $430 and that's a drastic jump.
Related