The 55W SuperCharge will be exclusive to the Huawei Mate X for now
Ro, 26 February 2019
Huawei's Mate X offers a slew of unique features in addition to the flexible screen. The 55W SuperCharge charging technology, for instance, is one of the key selling points. It's supposed to fill up the Mate X from flat to 85% in just 30 minutes. However, Huawei says the cool new charging tech won't make it to the rest of the Huawei phones anytime soon.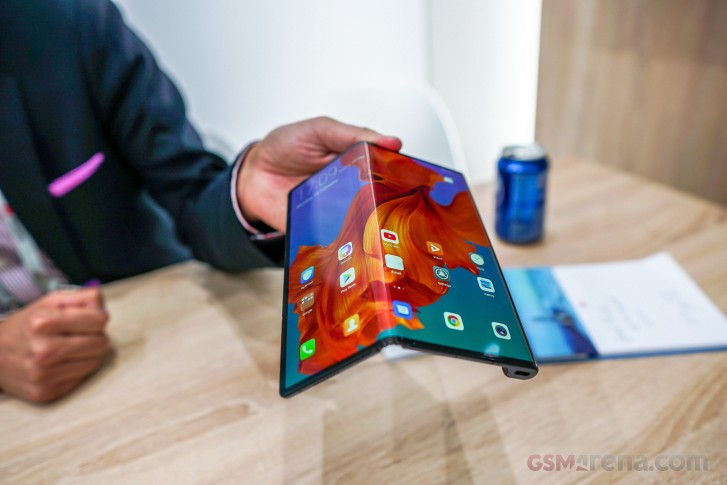 The President of Consumer Business and Mobile Products has commented on the 55W SuperCharge tech and said it will remain exclusive to the Mate X for the time being, which in turn means that it won't make it to the upcoming P30-series.
This is mostly due to some design limitations as the Mate X carries not one but two batteries totaling at 4,500 mAh. The SuperCharge charges them simultaneously and increases efficiency. It sounds a lot like the 50W SuperVOOC Flash Charge, which also uses two batteries to work its magic.
Anyway, the 40W SuperCharge introduced with the Mate 20 Pro should do for now. And besides, it's not too shabby at all. It was able to squeeze in 74% in just 30 minutes on the 4,100 mAh battery in the Mate 20 Pro.
Related
lol tht few people will be premium so they wont let the premium market to affect in any manner. think twice
Do you know why the feature is not making it to other phones? It's because it's not a tested reliable technology. At least if they put it in the Mate X, it will only be used by a few users. The chances of malfunctions or exploding batteries will be l...
Wasn't he talking about Samsung copying rather than Huawei? Coming from company that had 132 page manual on how to apply iPhone, that sounds awesome right?
Popular articles
Popular devices