The FAA reaches agreement with Verizon and AT&T to safely deploy C-band 5G near airports
Enrique, 29 January 2022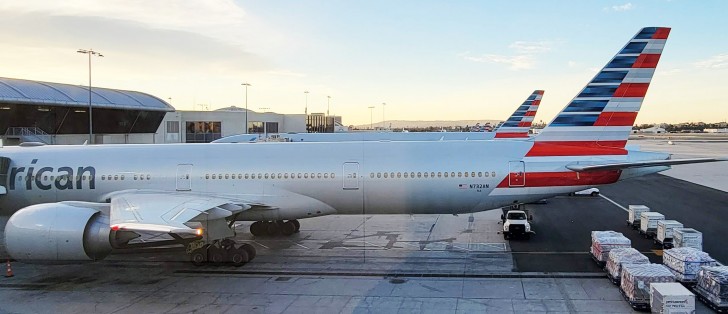 This month, there's been ongoing discussions between US carriers Verizon and AT&T, US Airlines, and the FAA (Federal Aviation Administration) regarding the deployment of C-band 5G towers in areas near key airports. The concern lies with the potential for the C-band 5G towers being deployed by US carriers Verizon and AT&T and the Airport's low-visibility equipment, specifically with interference of an altimeter devices.
The latest development is that the US carriers and FAA have reached an agreement on which steps need to be taken to ensure safety of key airports while also deploying more C-band 5G towers.
The FAA appreciates the strong communication and collaborative approach with wireless companies, which have provided more precise data about the exact location of wireless transmitters and supported more thorough analysis of how 5G C-band signals interact with sensitive aircraft instruments. The FAA used this data to determine that it is possible to safely and more precisely map the size and shape of the areas around airports where 5G signals are mitigated, shrinking the areas where wireless operators are deferring their antenna activations. This will enable the wireless providers to safely turn on more towers as they deploy new 5G service in major markets across the United States.
Earlier in January, US Airlines warned both wireless carriers and the FAA that interference was imminent if carriers were to light C-band 5G towers near busy airports and that the airports should be cleared to fly by the FAA of flights could have been grounded.
Soon after, Airlines asked the DOT (US Department of Transportation) to create temporary buffer of a 2-mile radius around runways that are free of C-band towers.
Verizon's C-band 5G falls within the 3.7GHz spectrum while AT&T's operates on 3.7GHz spectrum.
Related
.Yes you're right but Verizon needs to use either band 7 or band 38 for 5g, cause band 46 & band 48 needs towers every half mile & interfere's with Jets & Verizon needs faster 4g LTE Verizon should buy out Boost mobile & Spr...
AnonD-731363
30 Jan 2022
Lfw
Well lets see. Because when 4G replaced 3G it was same story everywhere.
Popular articles
Popular devices
Electric Vehicles