The Galaxy S21 Ultra to support adaptive refresh rate at WQHD+ resolution
Ro, 05 January 2021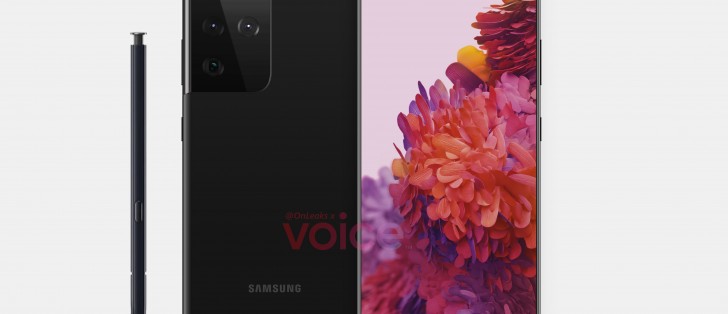 The Samsung Galaxy S20-series launched with almost flawless displays, but they had a somewhat strange limitation. To run the devices at 120Hz, the Galaxy S20 trio has to tone down to 1080p resolution. With the Galaxy S21 family, or at least the S21 Ultra, you will be able to keep the resolution at WQHD+ while benefiting from that smooth, adaptive refresh rate at 120Hz.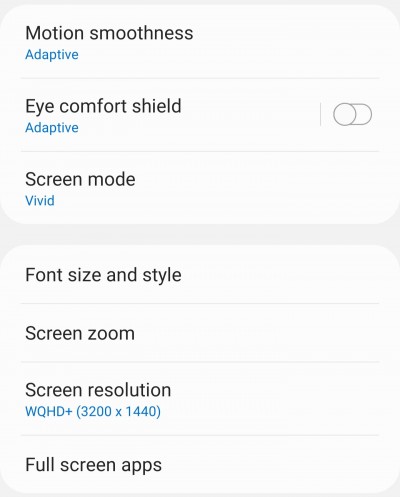 A screenshot from the Galaxy S21 Ultra's settings menu
A screenshot from the settings menu posted by Ice Universe confirms those claims showing that the adaptive refresh rate is on while the resolution is 1440 x 3200px.
The S21 and S21+ are rumored to get 1080p panels in the first place, so the limitation wouldn't have applied to them anyway.
Related
Oh you're right, I'm sorry I misread your comment. And I'm also sorry but saying 60hz is pedestrian is such an egotistical thing to say. See my previous comment where I said that 120hz would be a nice option to have, I just wouldn't use it personally...
Read my comment again. 1-1.5hr SOT is sacrificed by resolution not HRR. I downgrade the resolution from Qhd+ to 1080p+ during general usage. I don't downgrade the refresh rate. Why would I go back to pedestrian 60hz?? Look at technick ...
You can just set it to stay at 60hz then to save battery or keep it in optimized performance mode or battery saver mode... Also the ultra has an adaptive display so your not going to drain as much battery because of the 120 refresh unless your apps a...
Popular articles
Popular devices