The Honor Magic V2 European release will come faster than the Magic Vs'
Peter, 13 July 2023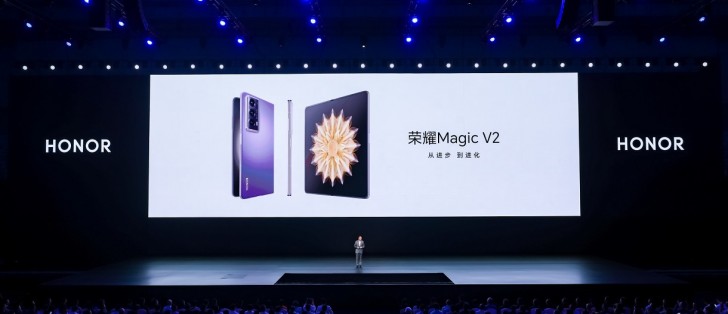 Honor CEO George Zhao believes that the smartphone market is at a turning point – the Honor Magic V2 is close enough in size to regular bar phones (when closed) while offering a large 7.92" display when opened.
The V2 is under 10mm thick when closed (a fraction more for the glass back variant) and it is only 156.7 x 74.1mm tall and wide, making it slightly shorter and narrower than a Galaxy S23+, for example. It's fairly light too at 231g (lighter than an iPhone 14 Pro Max, the company is keen to point out).
Getting it to this point wasn't easy, though, as all the additional parts take more time and effort to develop and the first two generations of Honor foldables lost money due to high R&D costs. The company was happy to eat the loss in order to keep prices reasonable and attract a fanbase, allowing foldables to one day replace bar phones.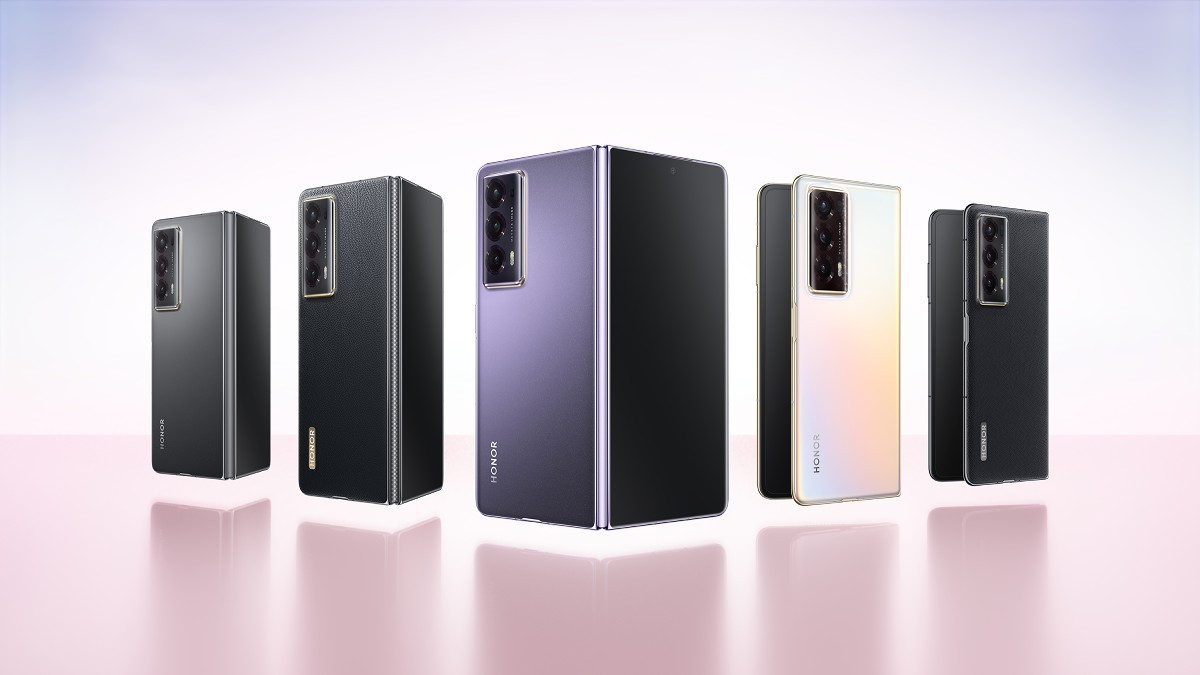 By the way, the reason that prices in Europe are higher than those in China is what you would expect – it's the combination of import taxes, local VATs and overhead in the distribution channel. Honor still feels that its prices are competitive, though.
Speaking of Europe, the Magic Vs began sales in China at the end of December last year but its launch in the West was at the end of February this year. After seeing the positive reception from its global partners, Honor is working on expanding the new Magic V2 to more markets faster than it did with the Vs.
The company considers Europe to be its second home market and it wants to compete with Apple and Samsung in the premium segment. However, an online-only presence won't cut it as the other two have access to extensive retail networks. So, Honor is expanding to new markets, however, it does it in a slow and steady fashion to ensure it gets things right.
This approach is paying off and Honor's global sales have already exceeded those of 2022, so the company expects to see growth of over 100% this year.
For more on the Honor Magic V2, check out our hands-on review.
Related
Better in: - easily cracked or greenlined screens - unable to shut well or fully flat still (small gap and even the hinge can move) - charges WAAYYYYY slower than the rest of the foldables.
Weeeell.. no. The Samsung Fold 5 wasnt "better in every department" even compared to the older Magic Vs
Samsung Is best in all departments
Popular articles
Popular devices
Electric Vehicles