The Mac Studio is Apple's most powerful desktop computer ever
Ivan, 08 March 2022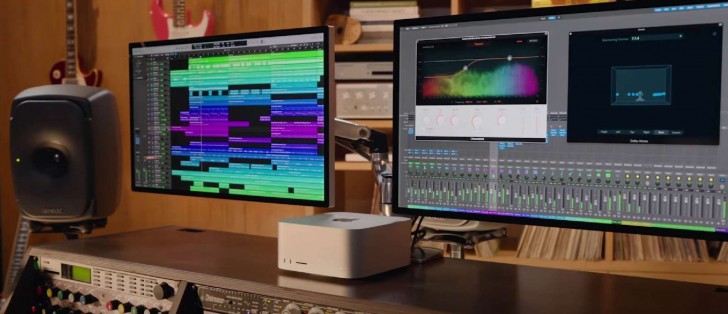 Apple concluded its "Peek Performance" event with its most powerful computer ever - the Mac Studio. A Mac mini on steroids, the Mac Studio is bigger in order to fit Apple's previous best processor M1 Max, and its new flagship M1 Ultra processor.
The Mac Studio measures 9.5cm in height and 19.7cm in width and depth, making it very portable for a desktop computer. It weighs 2.7kg or 3.6kg, depending on your choice of processor (we assume the M1 Ultra justifies the added weight with some sort of heat dissipation hardware).
Apple manufactures the Mac Studio from a single piece of aluminum and fitted a thermal system that uses fans at the top of the machine to suck cool air from vents on the bottom, passing throughout the system.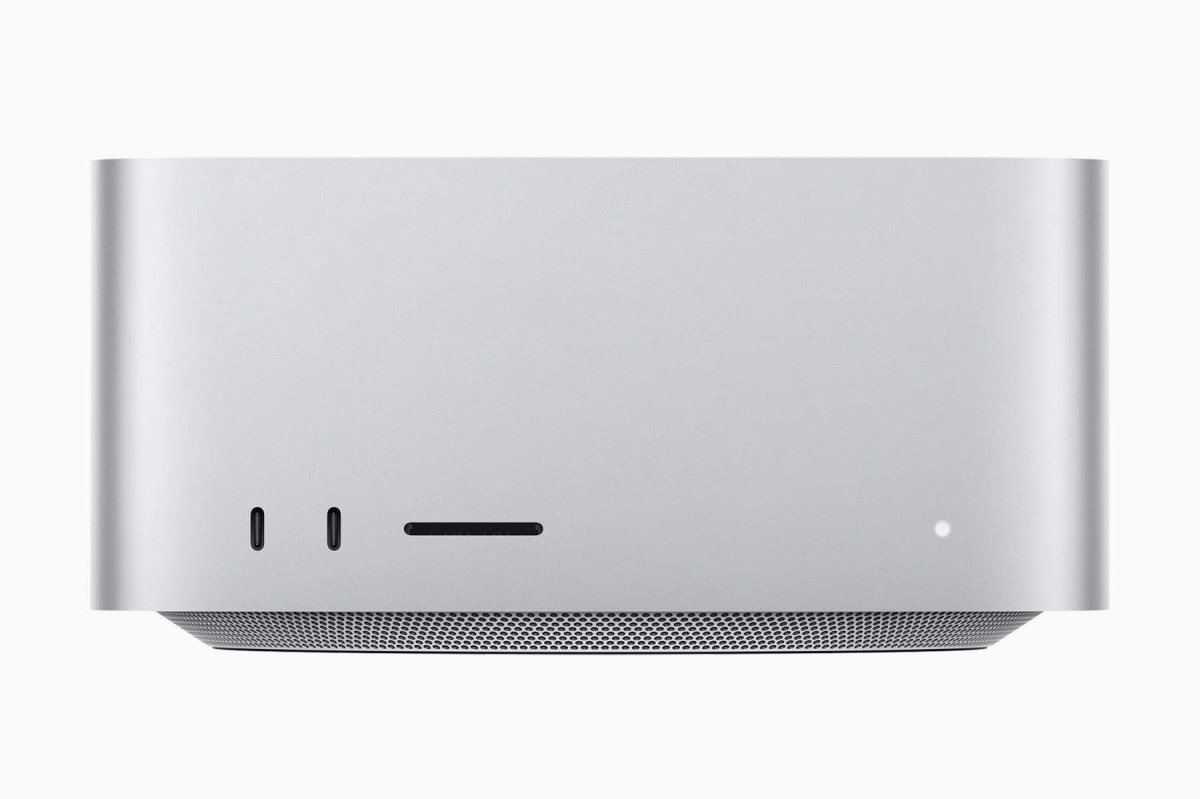 There's a good selection of ports on the back - four Thunderbolt 4 USB-C ports with 40 Gbps throughput each, a 10 Gbit Ethernet, two USB-A ports, one HDMI, a 3.5mm audio jack, and a power connector.
On the front the M1 Max Mac Studio has two 10 Gbps USB-C ports and a UHS-II SDXC card slot. The M1 Ultra Mac Studio makes use of two Thunderbolt 4 USB-C instead. There's an integrated speaker as well.
You can connect up to five displays to the Mac Studio - four at up to 6K at 60Hz through the Thunderbolt USB-C's and one 4K up to 60Hz through the full-sized HDMI.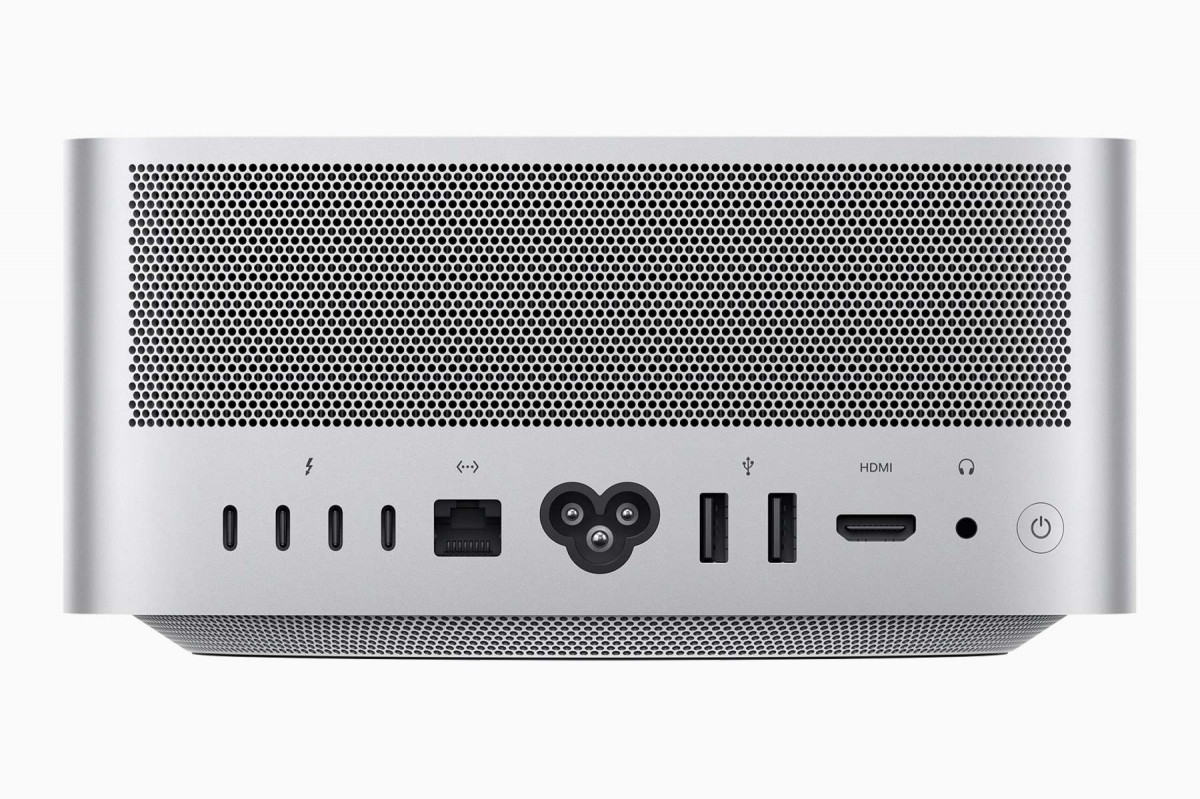 The Mac Studio comes with a choice of either the M1 Max or the M1 Ultra, which is essentially two M1 Max glued together. The M1 Max has a 10-core CPU, 24-core GPU, and a 16-core Neural Engine. The M1 Ultra, predictably doubles all of these to 20, 48, and 32, respectively. It also ships with double the unified memory of 64GB and 1TB of SSD storage, while the Max ships with 32GB and 512GB.
These are the starting options. The M1 Max can be configured with a 32-core GPU, while the M1 Ultra can be had with an up to 64-core GPU. Each chipset can be paired with 64GB or even 128GB of unified memory and a choice of 1TB, 2TB, 4TB, or 8TB of 7.4GB/s SSD storage.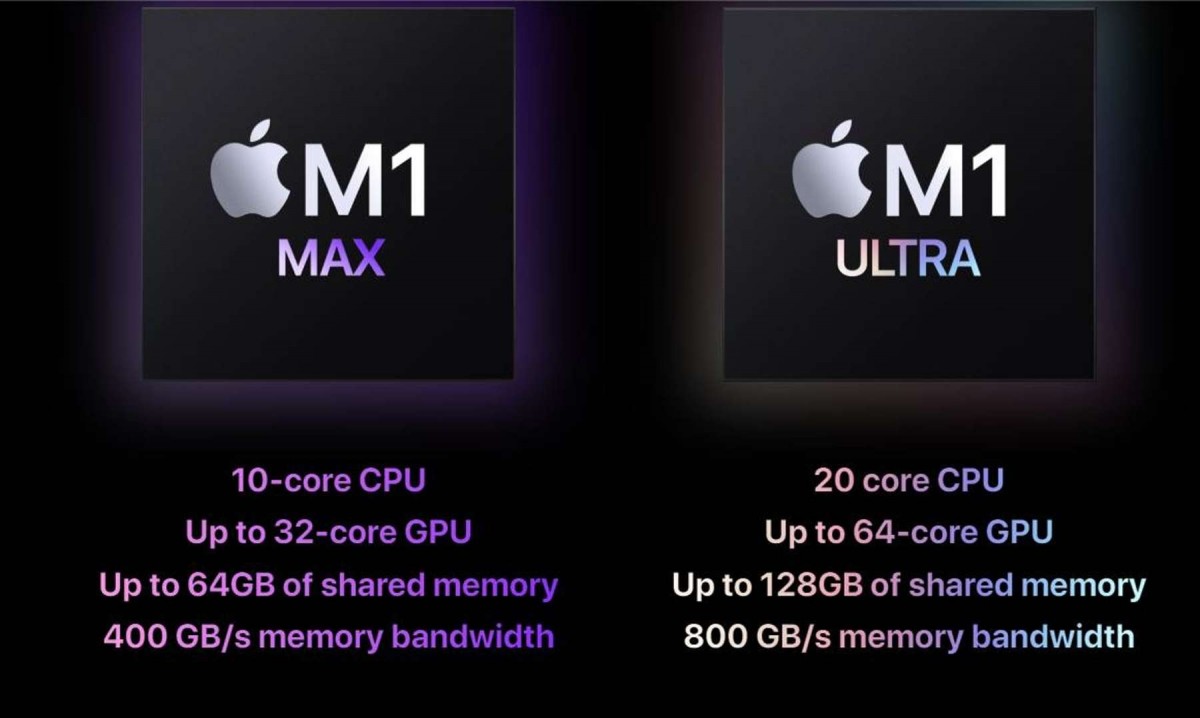 As usual, Apple threw in some vague figures to gauge the performance of the Mac Studio. The M1 Ultra-powered Mac Studio has up to 90% better CPU performance than a Mac Pro with a 16-core Xeon processor and up to 60% faster than a 28-core Mac Pro. Graphics-wise the Mac Studio is up to 80% faster than the fastest Mac GPU available right now.
The M1 Ultra Mac Studio with 128GB of unified memory can play back up to 18 streams of 8K 4:2:2 ProRes video simultaneously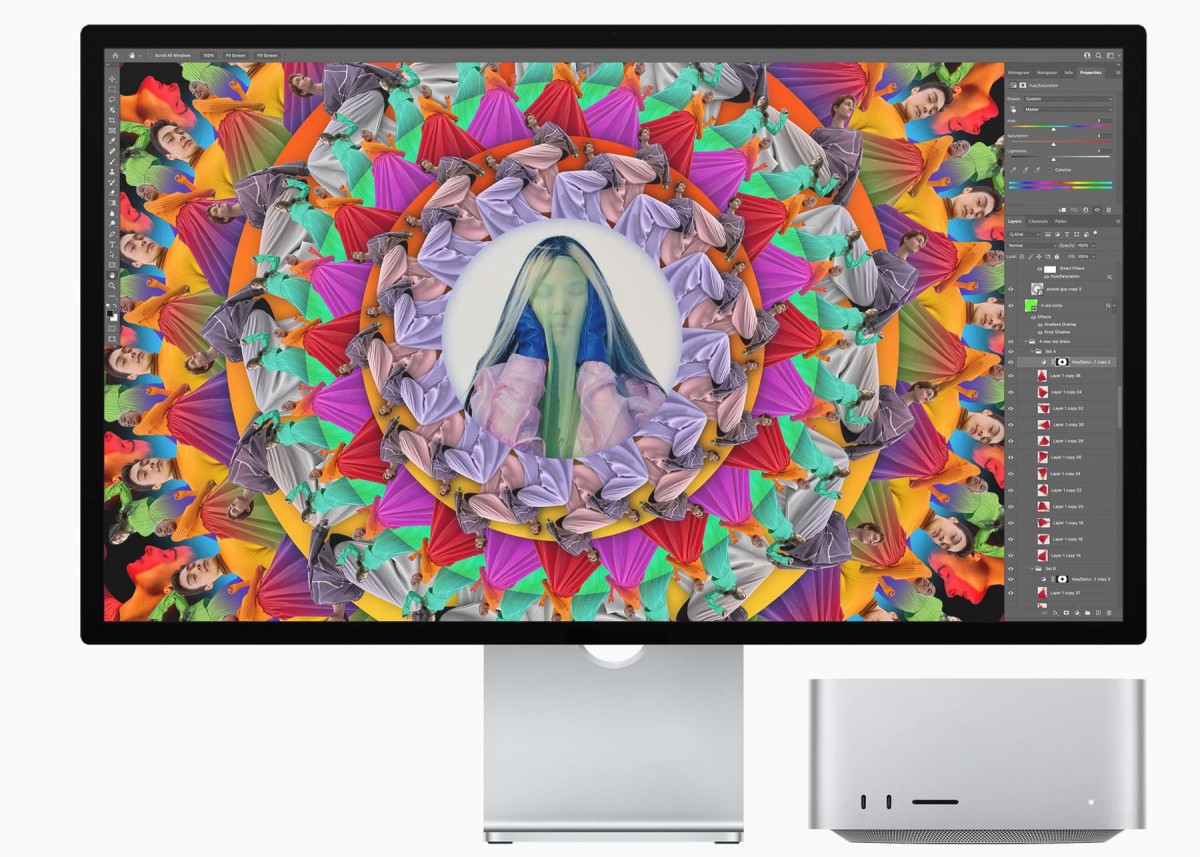 The Mac Studio is up for pre-order right now and will ship on March 18. The starting configuration with an M1 Max processor is $1,999/£1,999/€2,299/INR 189,000, while the starting M1 Ultra config is $3,999/£3,999/€4,599/INR 389,000.
Related
An actual mac pro succesor is coming soon with 4 M1 Maxes on board. That 240W GPU is going to destroy even Nvidia's 500W RTX 4000 series GPUs. Meanwhile, we have the mac studio, which is a high-end mini PC. All those other NUC mini ...
you think everything that proffesionals do is video editing? Think again. It's not apple's fault that their chips are faster than everything else on the market except for gaming, as the developers are too lazy to support ARM chips for ...
Popular articles
Popular devices
Electric Vehicles