The Motorola E398 (aka ROKR E1) could vibrate with sound too
Peter, 01 March 2018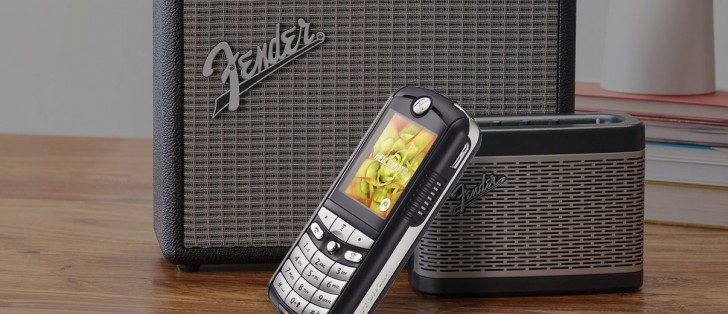 The Dynamic Vibration System on the new Sony Xperia XZ2 is pretty cool - it analyses the sound that is playing (from the music player or even a game) and uses the larger vibration motor to add a haptic feel to the sound. For example, it vibrates with the bass drum or the hi-hats.
But as Aarjith reminded us, this isn't the first phone to do such a thing. In fact, we have to travel all the way back to 2004 and check out the Motorola E398. The same hardware was also sold as the ROKR E1, aka the first phone to support iTunes.
The phone could play MP3 files through its stereo speakers (with 16mm drivers). And it activated its vibration in rhythm with the bass of the music. It would even put on a light show, blinking it the color LEDs on its sides (along with the screen and keypad backlight). The vibration worked with games too!
It's a cool feature, shame that it was forgotten for over a decade before returning to mobile phones. With the current trend of retro phones we wouldn't mind makers digging up some other forgotten tricks.
Thanks again for the stroll down memory lane, Aarjith!
Related
The E398 might have had some cool features but god was junk as a phone! Must have returned this pphone 5 times to warranty ...
I use to own this phone, one of the best music phone by Motorola and best in that Era
Anonymous
03 Mar 2018
PA7
We can connect e398 to pc without insert cd driver (driver on e398 storage) took awhile for others to copy this, and first phone to conect pc and allow to charge, Motorola's enginees is the best but marketing is the worse
Popular articles
Popular devices
Electric Vehicles