The Nexus 6 is getting Android 7.1.1 in early January, Google says
Vlad, 27 December 2016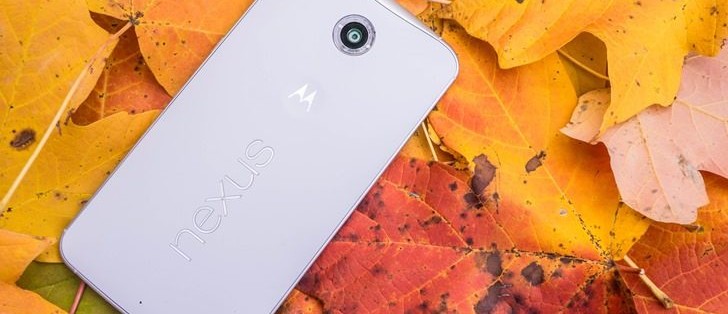 The final version of Android 7.1.1 Nougat started going out to supported Nexus devices in the first part of this month. Well, to all of the still supported Nexuses except one - the Motorola Nexus 6. This was hardly surprising for owners of the 6-inch behemoth, since it was late to the Android 7.0 party too, receiving the update a few weeks after the other devices. And history is now repeating itself.
If you own a Nexus 6, you may even have considered the lack of any official word from Google on the Android 7.1.1 update situation as an indication of the fact that the company has quietly dropped support for the phone released in 2014.
Thankfully that's not the case. It turns out that a bug was the culprit for the update's delay, and it's still on its way to the Nexus 6. The oldest supported Nexus device is due to receive its taste of Android 7.1.1 Nougat in early January. Here's the full statement sent by Google to Android Police:
Unfortunately, we found a last minute bug that was specific to the Nexus 6, which has caused the delay of the 7.1.1 OTA rollout. We've since fixed the issue and will be rolling out an update in early January.
We assume this means that the Nexus 6 will start getting that right around the time the January security patches are outed, which may be as soon as next week. That said, keep in mind that this is Google we're talking about, and it's impossible to understand the logic behind its staged over-the-air software rollouts. Some Nexus 6 handsets are yet to receive the December security update, which is almost a month old at this point. So don't be surprised if yours won't be on 7.1.1 come February, even if the official release does happen in early January as intended.
Related
A "bug" huh. As in, we didn't accumulate billions of dollars by giving away new software to old phones, we need you to buy a new one so we can accumulate trillions of dollars bug. Got it, thanks.
AnonD-627227
01 Jan 2017
f}G
Nexus 5 is not geting android n its support stop at oct 2016
AnonD-627227
01 Jan 2017
f}G
I oqn it too and has 7.0 nougat of oct security patch not getting nov and dec security patch Which version is ur nexus 6 at ???? Plz reply
Popular articles
Popular devices
Electric Vehicles