T-Mobile and Verizon announce promotions for Product RED iPhone 8
Enrique, 09 April 2018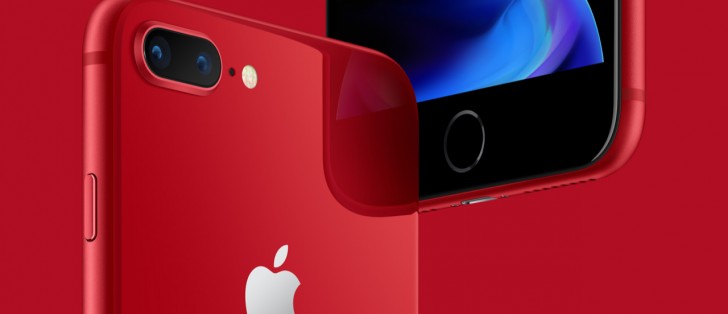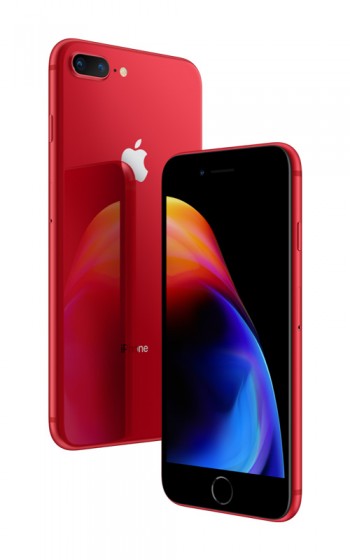 Today, Apple announced a new iPhone 8 and iPhone 8 Plus color option called Product RED. Apple has been making Product RED devices ever since the iPod Nano and even offered Product RED gift cards. The Product RED brand teams up with private companies to raise awareness and funds to help the fight against HIV/AIDS in Africa.
T-Mobile announces that it will carry the new Sepcial Edition with pre-orders kicking off this Wednesday with stocks arriving on Friday. In addition, Magenta is launching a BOGO offer where you can get one iPhone 8 or 8 Plus in any color, including the new Product RED edition, and get $700 toward a second iPhone 8 or 8 Plus when you turn in an eligible phone and port in a line.
The promotion is a little more restrictive than T-Mobile traditionally does with Samsung's BOGO promos, since it requires an actual switch to T-Mobile in order to take advantage of the deal. Still, it's a great time for any iPhone user to switch to T-Mobile, as long as it isn't the iPhone X, since it isn't part of this promo.
Next up, Verizon will begin offering pre-orders starting tomorrow April 10 at 8:30AM ET and will hit stores on Friday, April 13. The carrier will take up to 50% (max $465) off the of the Product RED edition of the iPhone 8 or 8 Plus with an eligible trade-in.
Whether you upgrade or switch, you can take advantage of the offer with any iPhone 8 and the iPhone X. Keep in mind, the iPhone X will require an iPhone 8 Plus, Galaxy S8+, or Note8 trade-in to get the full 50% off. For 50% off the iPhone 8 Plus, trade in any of the above or iPhone 7, 7 Plus, Galaxy S8, Pixel 2, 2 XL, LG V30, or Moto Z2 Force. For 50% off an iPhone 8, trade in any of the above or an iPhone 6S Plus, Galaxy S7 edge, Pixel, XL, LG G6, and Moto Z Force.
Related
SWETA PAQRMAR
15 Apr 2018
t5}
WOW
because u like rainbow colour , u have potential to own this red colour
Popular articles
Popular devices
Electric Vehicles