TSMC to be the sole supplier of Apple's chips until 2020
Ro, 24 August 2018
This year's iPhones and iPads will use chips made by TSMC. Back in 2014, TSMC invested $9 billion and hired 6,000 workers in just 11 months to meet the demand from Apple and this year, the Taiwanese company will depend on the Cupertino-based firm to fill up 80% of its capacity for the 7nm chips. It's a double-edged sword any way you look at it.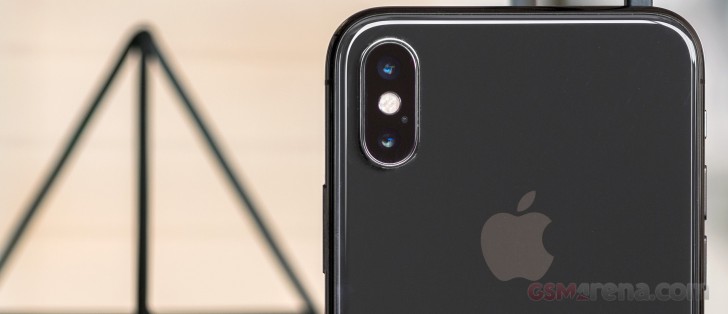 If TSMC can keep up with the wield and demand, Apple will continue to choose TSMC as an exclusive provider of its processors. And let's be real for a second here - there aren't many direct rivals to TSMC when it comes to ARM chip manufacturing.
Samsung could potentially snatch Apple off of TSMC's hands, but given the large amount of hardware the Korean giant is already shipping to Apple, the latter would rather stick to TSMC to diversify its supply chain. Samsung is currently selling OLED screens, NAND and DRAM memory chips and camera sensors and by taking a chunk of the processor manufacturing will result in even stronger reliance.
Intel is another chip maker that could meet Apple's demands, although it doesn't have a history of building and designing ARM-based chips and has long been only in the PC hardware business. This leaves only Global Foundries, but they are already making a good amount of Qualcomm's processors.
But for its 7nm chips, Qualcomm will likely return to TSMC once more leaving behind Samsung and Global Foundries.
Here's a graph of the estimated 7nm chip shipments in 2018. It will be interesting to see Huawei's HiSilicon Kirin 980 chip, which is going to be announced next week at IFA, taking around 10% of the pie.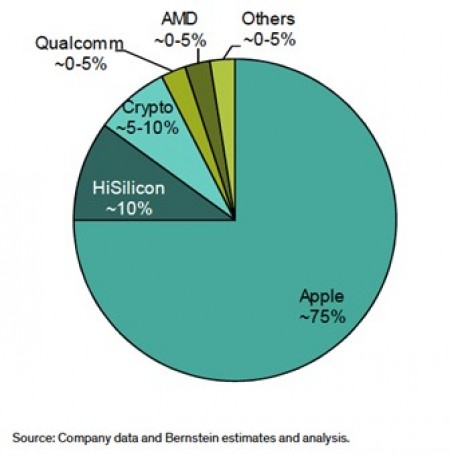 Related
Anonymous
01 Sep 2018
4QP
That only makes it that much more relevant
Anonymous
30 Aug 2018
81X
Your argument is invalid: Samsung Semiconductor sells Apple individual components. Samsung Mobile neither designs nor sells Apple anything. The Samsung conglomerate also sells refrigerators, completely independently of Samsung Semi or Samsung Mobil...
Anonymous
25 Aug 2018
4QP
Right
Popular articles
Popular devices
Electric Vehicles