Spotify reportedly working on updated free-tier
Ricky, 10 April 2018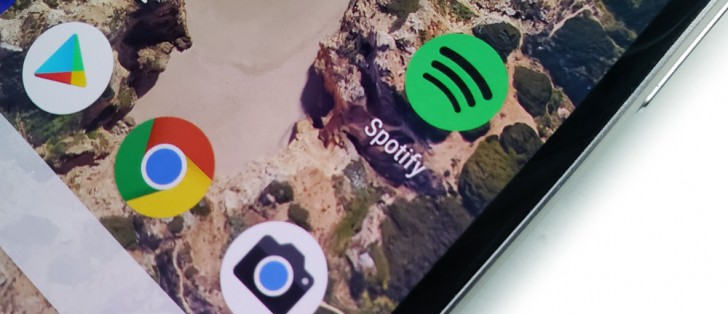 A new report from Bloomberg Technology claims that Spotify is going to update the free tier of Spotify. This is the ad-supported version of the music streaming service, one that 95 million people use regularly and Spotify expects to 109 million by the end of the year.
The report says that folks familiar with the matter said the free music streaming service will be made "easier to use" but the report doesn't offer any more than that.
Spotify has over 74 million paid subscribers and hopes to get more to switch to its paid tier. In fact, Spotify forecasts that this number will reach 94 million by the end of this year. Currently, the free version doesn't let you skip songs too often and restricts exactly which song you can hear next. The paid-tier gives users unrestricted access to make playlists, download music for offline listening, and allow users to hear any song on-demand.
Spotify will be holding a press event on April 24 which it called a "News announcement" – which could mean anything. Rumors had pointed to a revamped free tier, which reflects this report. Other rumors suggested Spotify may release a smart speaker for its listeners while others said it may announce some in-car hardware for making song selections a breeze thanks to a voice interface.
Spotify hopes to reach over 200 million total (both free and paid subscribers) users by the end of this year. It had a successful IPO filing in the New York Stock Exchange so let's see how this big announcement will affect the stocks.
Those of you on the free Spotify tier, how would you like the experience improved?
Related
I don't blame them. I listened to music for a long time on my PC. Then I started to want to have some music whilst wandering the streets. Mobile restrictions actually made me become a subscriber. If PC had the same restrictions then it'd be too much....
Apples selling Apple music with a family plan for 200 inr (little over 3 $) and making a lot of cash. They don't even have a free mode. So a similar strategy by Spotify could succeed. Then you have Prime music, which comes with your prime subscript...
Music is dead to me ever since the mid-2000's and if I want to listen to a specific album or song I'll just download it directly to my Android phone without having to worry about data charges, shuffle mode, inability to skip tracks and so on.
Popular articles
Popular devices
Electric Vehicles