VAIO's Windows 10-powered Phone Biz is now available for purchase
Himanshu, 25 April, 2016
Remember the Phone Biz, which was announced by erstwhile Sony brand VAIO back in February this year? Well, the device is now available for purchase, although currently only in Sony's home country of Japan.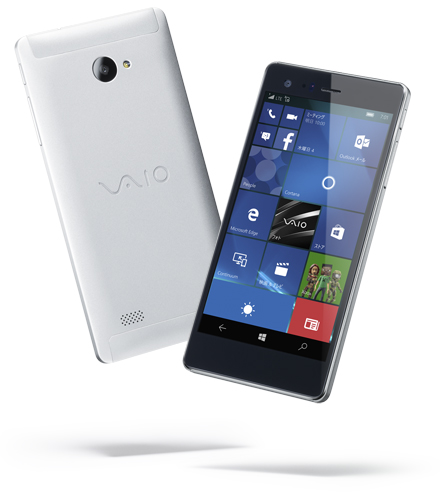 The 5.5-inch, Win10-powered handset went on pre-order last month, and shipments have now begun. If you missed the pre-order opportunity, you'll be glad to know that phone is also available for purchase from the VAIO store.
What's worth mentioning is that the Phone Biz is listed on VAIO's website for JPY 59,184 (around $535), which is different (and considerably up) from the JPY 50,000 ($430) price tag that the company revealed when the device was announced.
For those in the US, sadly, the company has already confirmed that it currently has no plans to launch to device in the country.
Related
I really want to buy this phone. This phone has more Ram than any other mid range phones. Battery is good. I really wanted to buy Lumia 650 but 2000 mAh battery is not at all impressive. Then if you go with Lumia 640 XL LTE phone. the phone is good b...
It really depends on the usage. I get somewhere between 6 hours of continuasly usage, and a day to a day and a half with normal usage to less usage. But indeed, battery is a bit spotty at times. I get great life and sometimes i get poorer life. Don't...
First generation will not sell. Just like Win10 Mobile. Wait for 2nd or 3rd generation of Win10 Mobile OS & smartphones. That is, assuming Win10 Mobile will still around (and getting update) for the next 2-3 years.
Popular articles
Popular devices
Electric Vehicles