vivo iQOO Z5 hands-on review
GSMArena Team, 10 December 2021.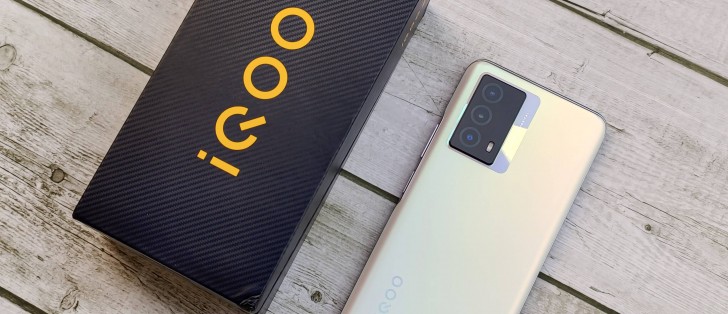 Design and handling
It's hard to compare the Z3 and Z5 since the latter is built around a slightly bigger 6.67-inch display, but it remains relatively light at around 193g. That's mostly due to the plastic construction - the frame and the back are both made of plastic with a matte finish. This time around, however, vivo shares the maker of the front glass panel - Tungshu - they make the so-called Panda glass.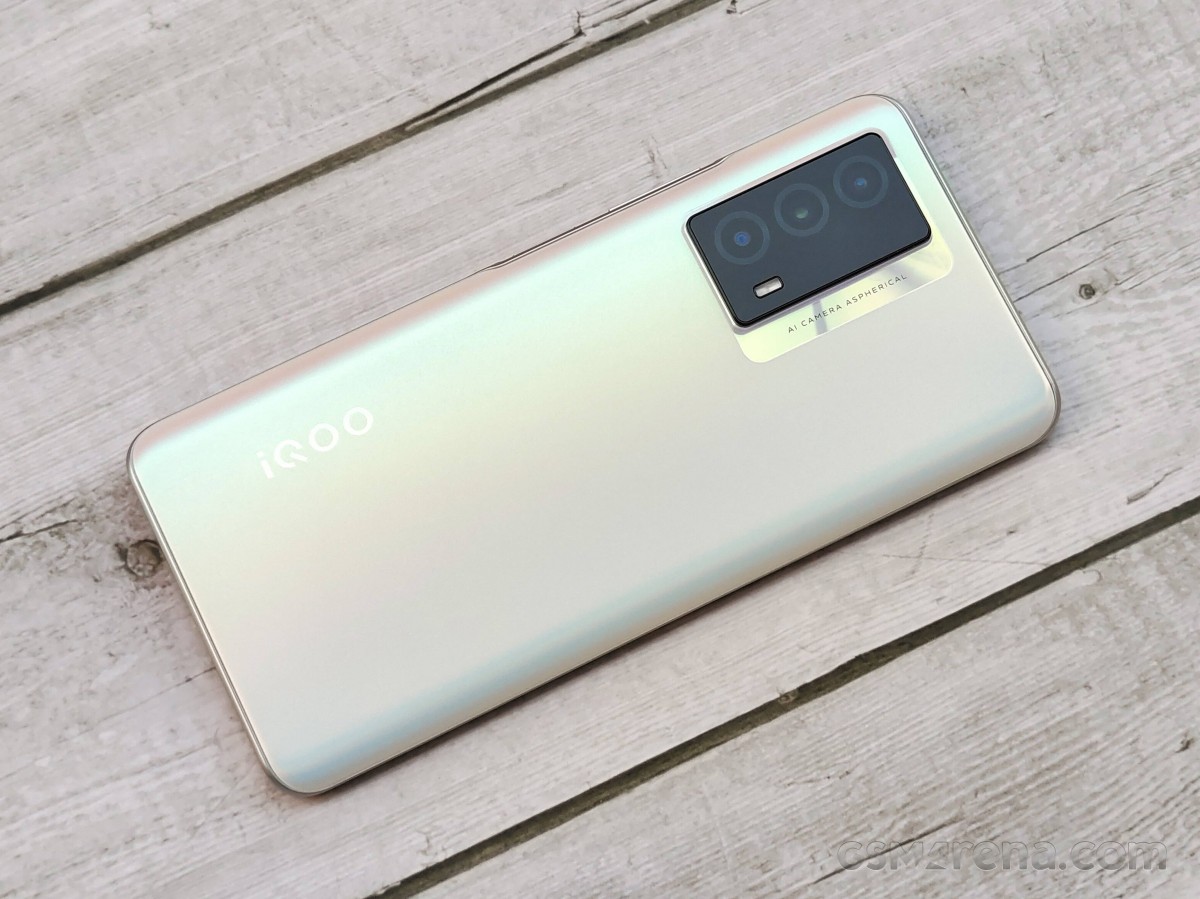 The phone is still rather comfortable to hold, though, and the back now has a bit more curvature to the sides, helping out with the grip. Additionally, the paint job makes the plastic feel more premium, at least to touch.
We liked the Arctic Dawn variant that has a matte-like finish. It's definitely a tad better build than the Z3.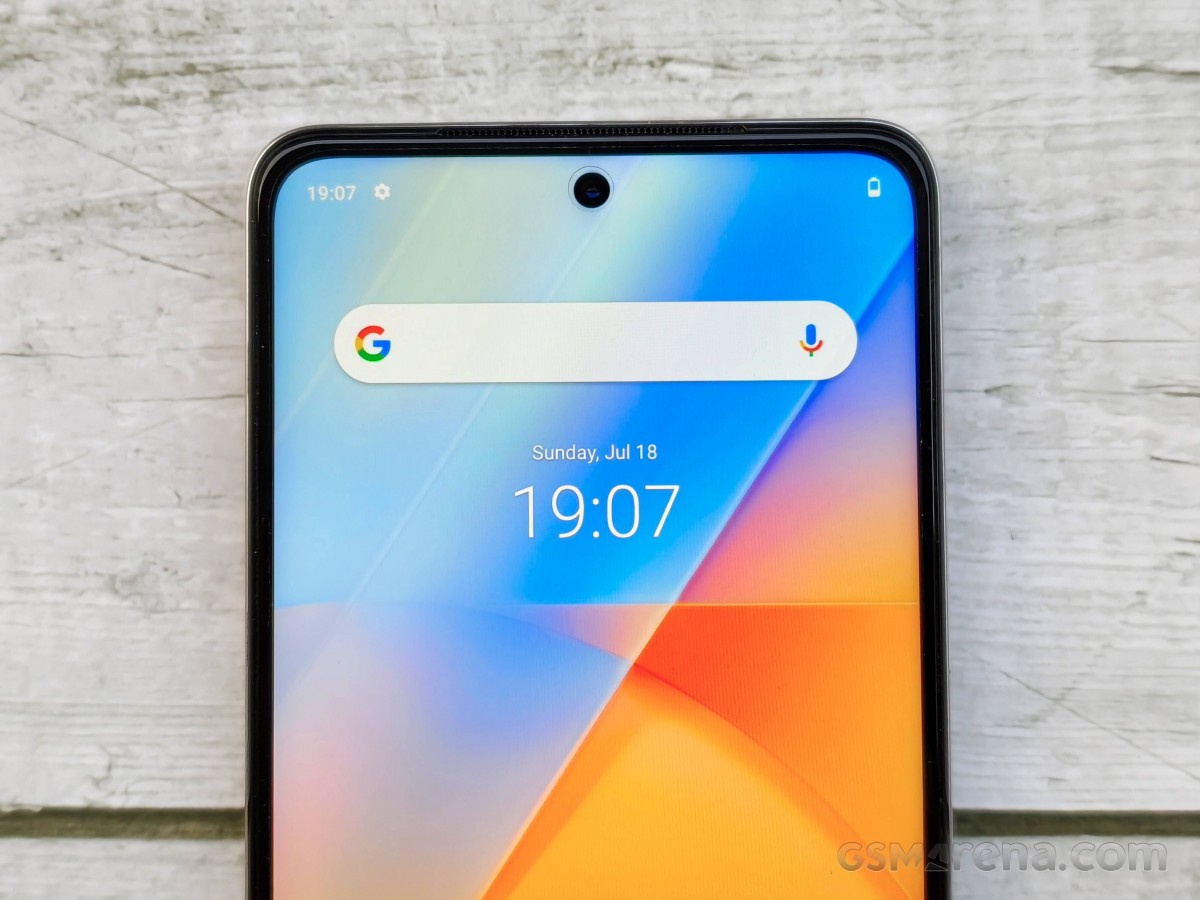 As we already pointed out earlier, the camera bump has been revamped, taking a more blocky shape and is a bit bigger in size too. The switch from a notch to a punch-hole is a much-welcomed decision - it makes the phone look more in line with today's design language.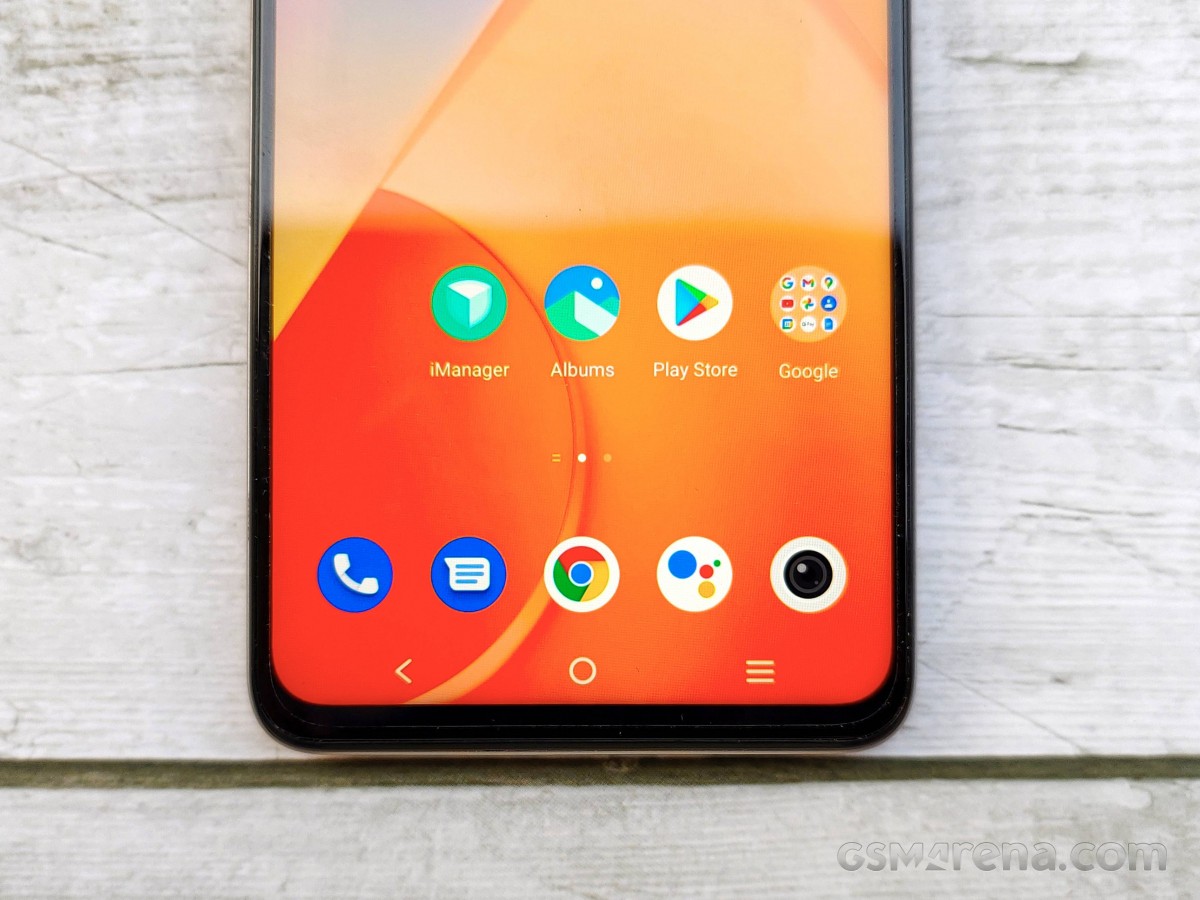 The buttons on the side have decent feedback, while the power button that doubles as a fingerprint reader is fast and responsive.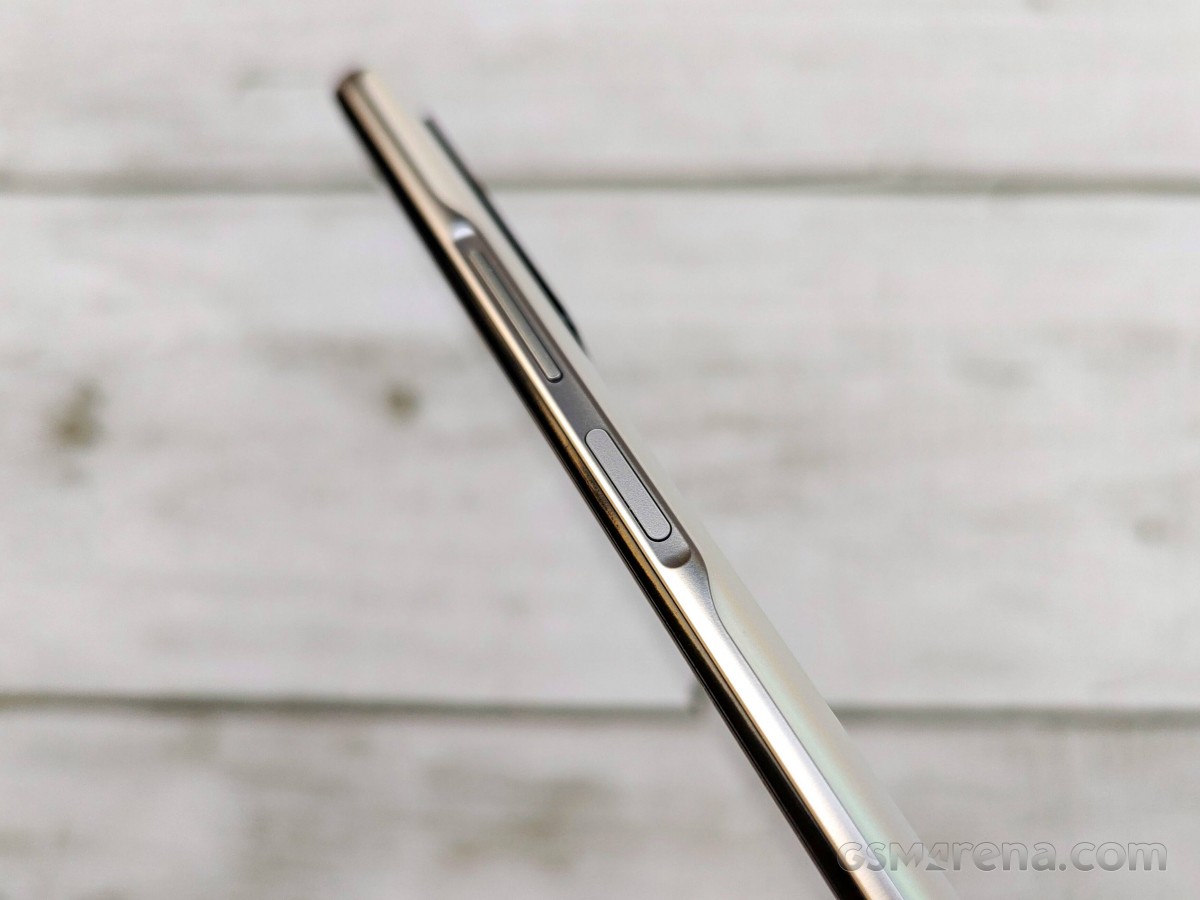 All in all, the iQOO Z5 offers a nice, lightweight build that's rather appropriate for the price class. Nothing out of the ordinary or special, but it does fix a couple of small issues we had with the previous design. Kudos for that.
Hardware overview
Starting with the display, which has grown from 6.58" to 6.67" and is protected by Panda glass. It's also HDR10-compliant and can reach 600 nits of brightness as per vivo's specs.
We didn't have the chance to test it with the appropriate equipment, but legibility is okay under bright sunlight. Text is easy to see, images and videos - not so much.
Interestingly enough, we checked the video standard support on our own and found that the display covers even the HDR10+ standard and HLG codecs. Widevine L1 certification is also on the list so 1080p content on Amazon Prime and Netflix is accessible.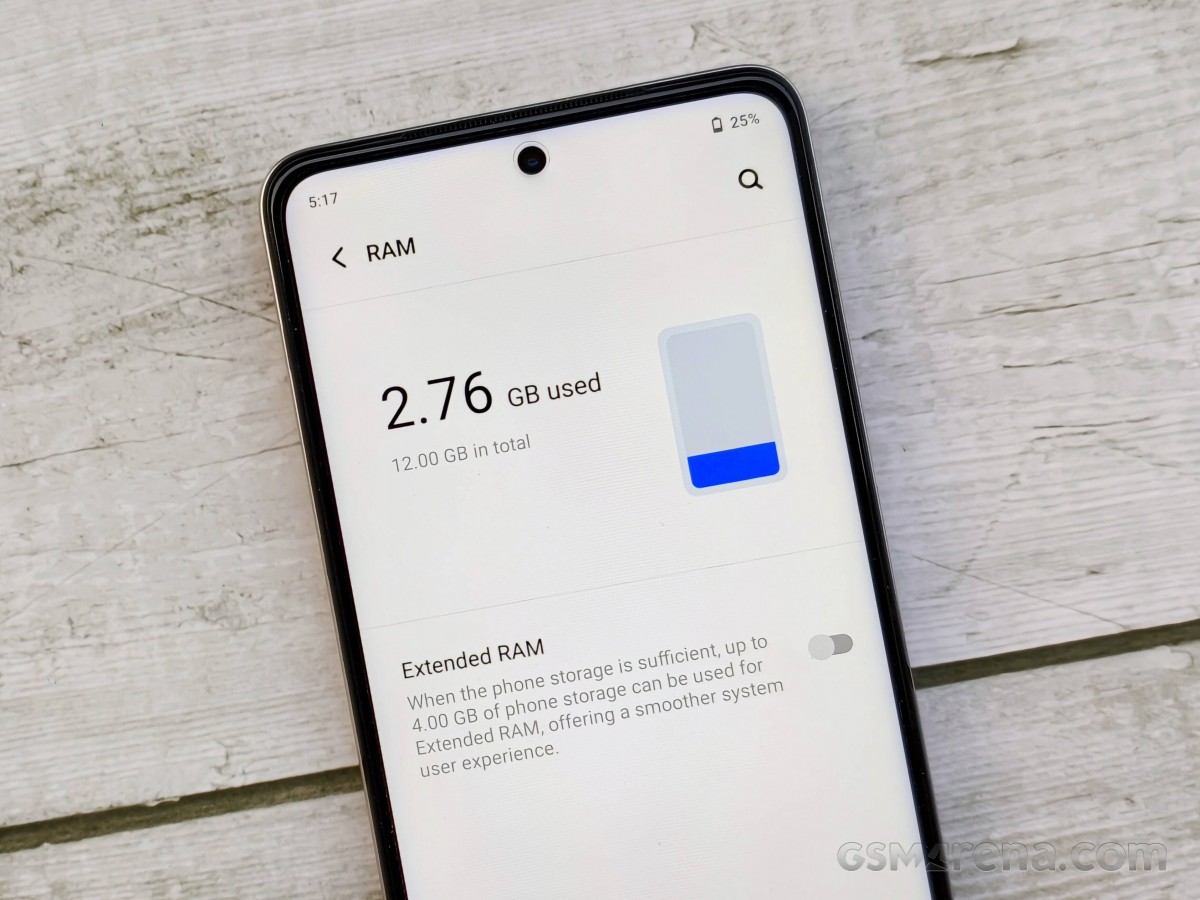 Unfortunately, while the competition is moving towards OLED panels, the Z5 settles for IPS. This results in low contrast and HDR performance. After all, LCD panels have considerably fewer dimming zones than OLEDs do.
The chipset is upgraded as well, coming from the Snapdragon 768G to the Snapdragon 778G and the base memory variant now offers 2GB of RAM more at 8GB/128GB. And the speedy UFS 3.1 storage is a welcomed addition as well, although we doubt anyone would feel the difference from day-to-day usage. Sadly, the new Z5 misses the card slot, so there is no more storage expansion.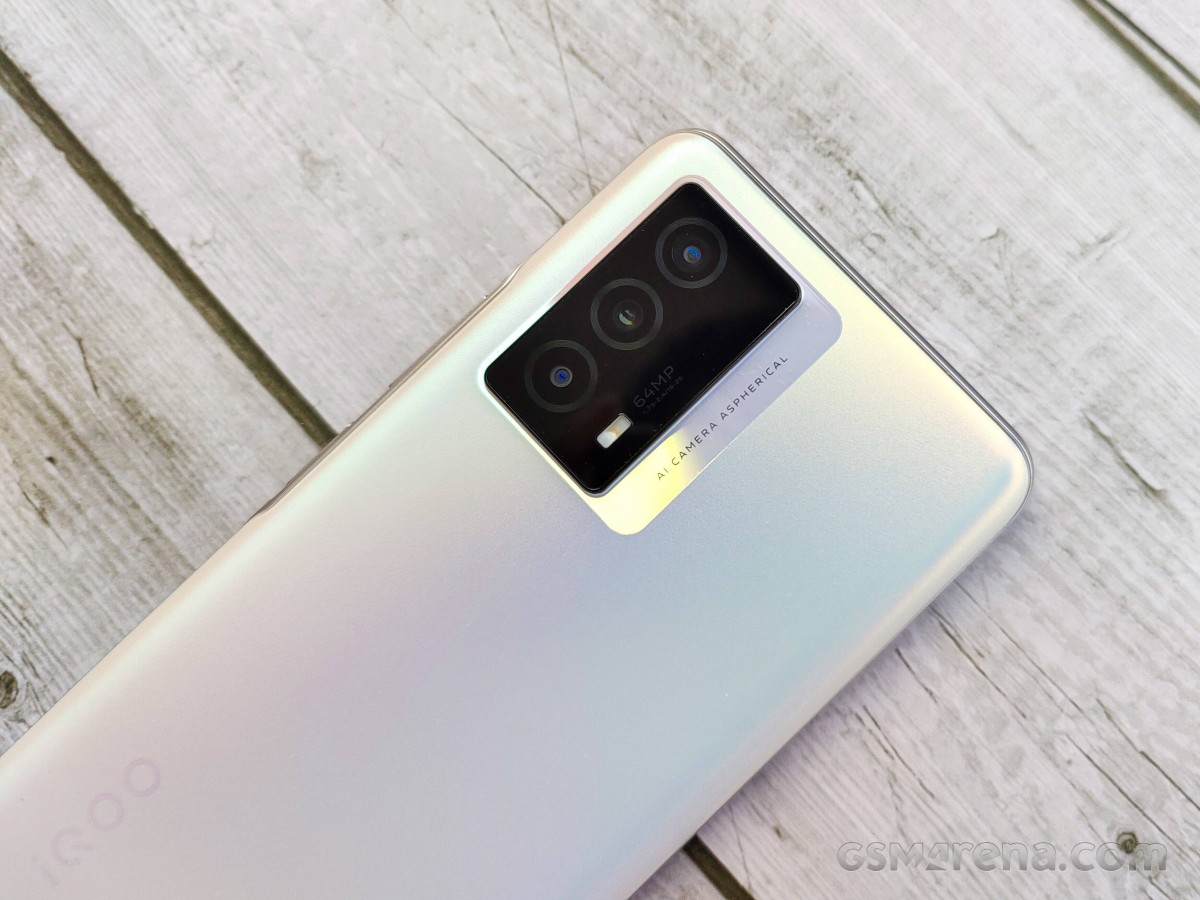 The camera setup on the back is ported from the Z3, which means the popular budget 64MP, 1/1.97", 0.7µm sensor leads the camera department paired with f/1.8 aperture. It is joined by an 8MP f/2.2 ultrawide camera with a 120-degree field of view. And the third unit is used for macro shots, only offering a 2MP resolution.
On the front, the selfie camera gets a downgrade. It's the same 16MP sensor, but the aperture is now smaller at f/2.5 compared to the older generation that had f/2.0 aperture. We suspect that the new punch-hole design forced vivo to use a smaller aperture.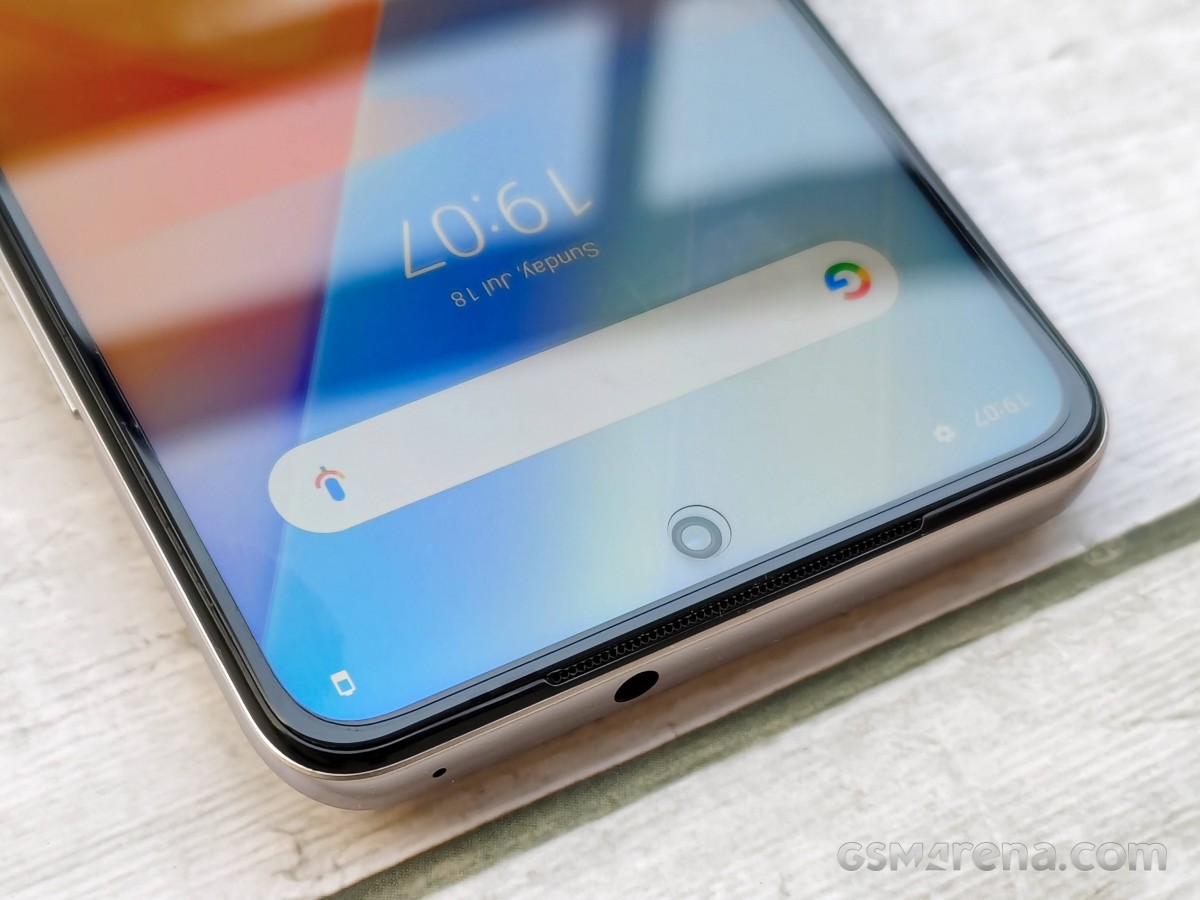 The addition of stereo speakers is a big plus as most of the similarly-priced devices have one. It has become a standard even for mid-range devices.
The battery department is a mixed bag this time because vivo has significantly upped the capacity and reduced the charging speed. So now you are getting a 5,000 mAh battery that charges over 44W instead of 4,400 mAh battery that draws 55W. Still, a 50% charge from flat is supposed to take 26 minutes, according to vivo's own data.
Performance
We ran a couple of synthetic benchmark tests to see if the Snapdragon 778G chipset and its implementation work properly. And, of course, to see if any similarly-priced competitors offer more raw horsepower.
GeekBench 5 (multi-core)
Higher is better
vivo iQOO Z5
3034
Realme GT Master
2917
Xiaomi Mi 11 Lite 5G
2909
Poco X3 GT
2310
vivo iQOO Z3 5G
2055
OnePlus Nord CE 5G
1812
Xiaomi Redmi Note 10 Pro
1780
GeekBench 5 (single-core)
Higher is better
vivo iQOO Z5
805
Xiaomi Mi 11 Lite 5G
803
Realme GT Master
785
vivo iQOO Z3 5G
721
Poco X3 GT
693
OnePlus Nord CE 5G
641
Xiaomi Redmi Note 10 Pro
569
AnTuTu 9
Higher is better
Poco X3 GT
578505
vivo iQOO Z5
572549
Realme GT Master
529263
Xiaomi Mi 11 Lite 5G
522490
OnePlus Nord CE 5G
391770
GFX Car Chase ES 3.1 (offscreen 1080p)
Higher is better
Poco X3 GT
44
Xiaomi Mi 11 Lite 5G
40
vivo iQOO Z5
35
Realme GT Master
33
vivo iQOO Z3 5G
25
OnePlus Nord CE 5G
19
Xiaomi Redmi Note 10 Pro
19
GFX Car Chase ES 3.1 (onscreen)
Higher is better
Poco X3 GT
38
Xiaomi Mi 11 Lite 5G
35
vivo iQOO Z5
30
Realme GT Master
27
vivo iQOO Z3 5G
21
OnePlus Nord CE 5G
17
Xiaomi Redmi Note 10 Pro
16
3DMark SSE ES 3.1 (offscreen 1440p)
Higher is better
vivo iQOO Z5
5228
Realme GT Master
4988
vivo iQOO Z3 5G
3657
OnePlus Nord CE 5G
2801
3DMark SSE Vulkan 1.0 (offscreen 1440p)
Higher is better
vivo iQOO Z5
4042
Realme GT Master
4020
vivo iQOO Z3 5G
3487
OnePlus Nord CE 5G
2617
And here's a sustained load test showing about 81% performance retention after an hour-long stress test. That's a pretty good metric, and it looks as if there aren't significant spikes in performance, which in turn means that there won't be sudden frame drops during gameplay after the CPU starts throttling.
As for refresh rate during gaming, this one seems to be an issue with the iQOO Z5 as it is with most handsets. Only Real Racing 3 ran at 120fps, while all other games we've tried are locked at 60fps, so you won't be able to utilize the full potential of the 120Hz panel.
Anonymous
27 Dec 2021
7k4
Full Review please.. Waiting for it since..
Why all the hate ? It's cheapest sd778g phone. Much much cheaper than competition.
Since when did having slower charging over a larger battery capacity become a negative thing? It actually helps prolong the lifespan of the battery and even lessen the heat drawn from charging the phone. I'd accept 50W+ charging speeds only on b...