vivo NEX 3 5G review
GSMArena team, 16 Oct 2019.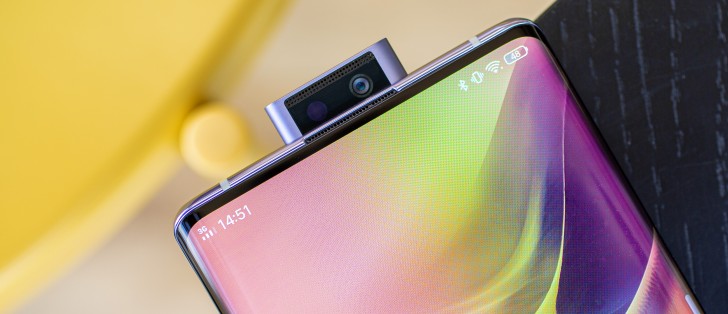 Design and 360-degree view
If you're eyeing the vivo NEX 3, it's in no small part thanks to that screen. The first of what became popularly known as waterfall displays, the vivo NEX 3's 6.89-inch Super AMOLED isn't quite like any other.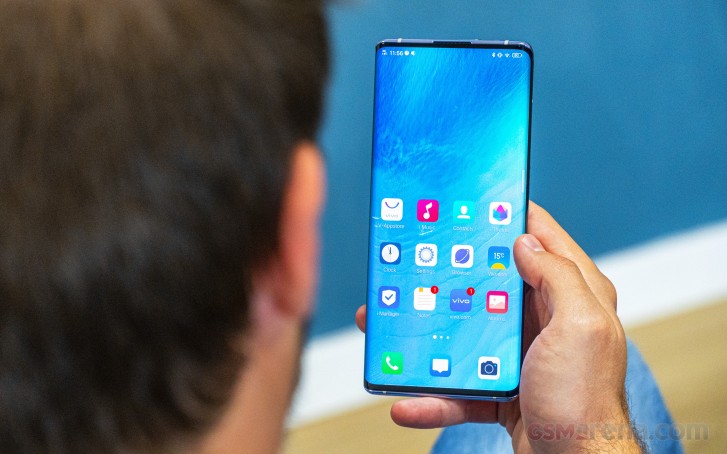 It flows over to the sides in a way more reminiscent of Samsung's Note Edge from 2014 than any other present-day handset. That is to say, any other than the Mate 30 Pro, but that one came a few days after the NEX and it has a notch and notches are best avoided, if you ask us.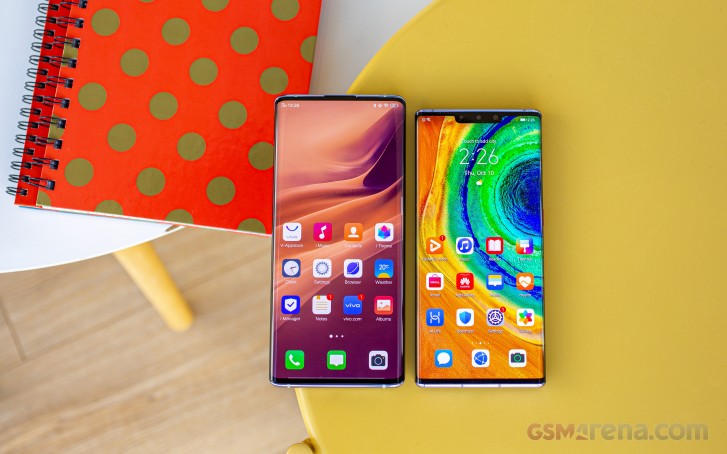 Looking at the NEX' front, you'd be greeted by that nearly 7-inch display with some meat top and bottom. While there is a conventional earpiece, it doesn't serve as an extra loudspeaker, which is a bit of a letdown. We're willing to attribute that to the fact that it's actually placed in the elevating selfie camera assembly.
Ah, that pop-up cam is what's allowed vivo to keep the display notch-free. It comes with a front-facing flash too, not that the 6.89-inch display would light up you face plenty good enough if need be.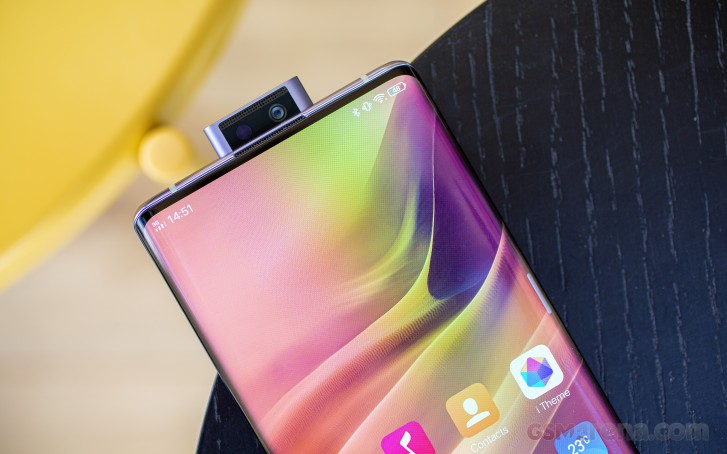 When marveling at it head on, there's barely any frame to be seen on the sides - the aluminum backbone is below the equator, towards the rear of the device, and there's not a lot of it exposed.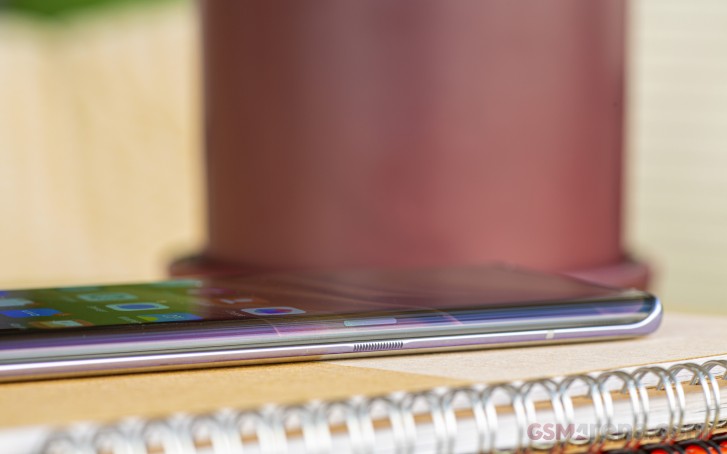 You'll notice that the NEX entirely does away with mechanical controls, one-upping the Mate once more. Where the Mate has a clicky power button, the NEX 3 relies on a 3D Touch-like (that still a thing?) area in the right side acting as a power button and volume control. The 'power button' gets a textured surface on the aluminum as a tactile cue to its location with the volume controls above and below it.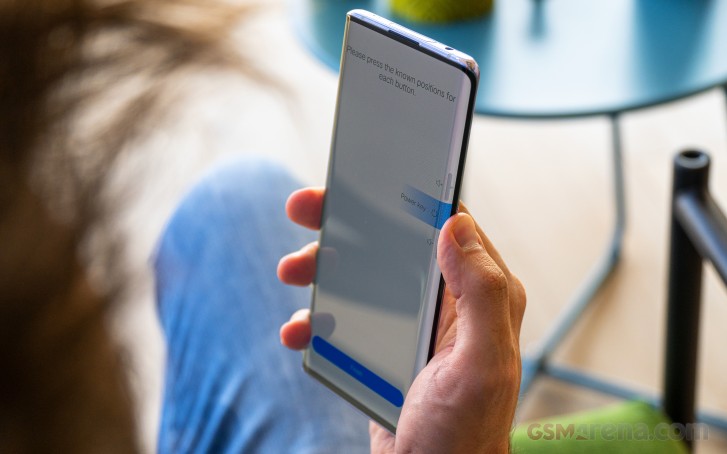 While this pressure sensitive strip is independently powered so it should be accessible in a pinch, there's a separate, actually mechanical, power button up on top just in case - not to be used daily, but there when you might need it.
There's a lot more of that polished aluminum top and bottom. Since we mentioned the emergency power button, let's also go over the other bits on the top. Those include the secondary mic for noise canceling and stereo audio in the videos, and the headphone jack - hooray! The sizeable cutout for the selfie cam assembly is hard to miss too.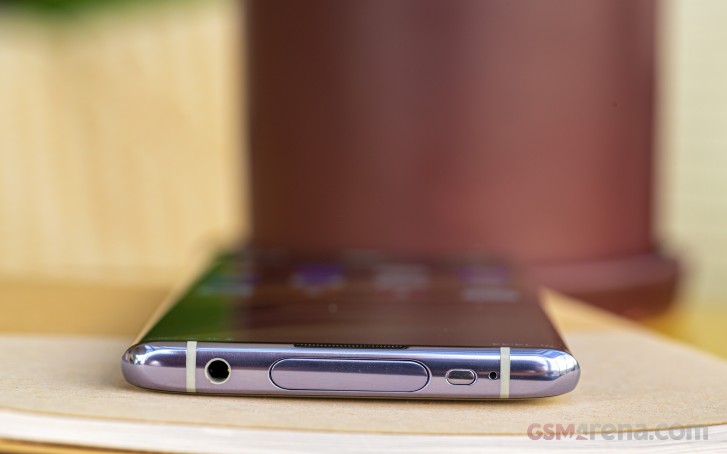 Down on the bottom is the USB-C port with the loudspeaker on one side, and the card slot on the other. There are two pinholes on either side of the USB port and our hands-on-hole testing indicates only the left one actually has a mic behind it - we could be wrong, and it's not like it's super important.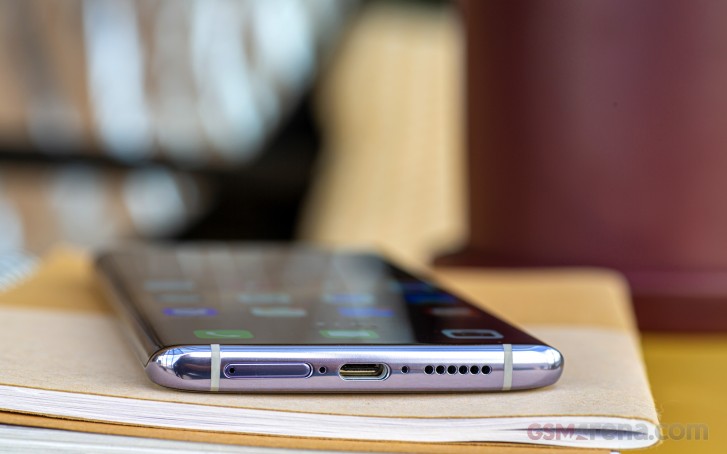 Finally, we're making our way to the back of the phone. Vivo's packed the three cameras tightly in a circular cluster - it doesn't scream 'CAMERA' quite like some other makers do it (cough, Apple, cough). There's a barely visible '64M' inscription in between the three modules and the lens specs in a subtle concentric circle pattern around the assembly, but it's all unobtrusive and stylish. The single LED flash didn't make it to the camera circle and is instead below it.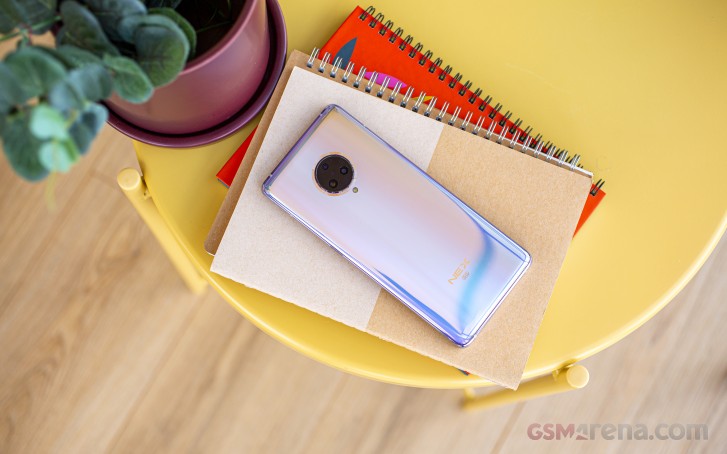 Our review unit is in the Liquid Tianhe color scheme (Google Translate says so) and that means a mirrory back with a pearlescent effect that plays around with all shades of pale purple, pink and cyan. The other option is called Deep Air Streamer (once more, don't blame it on our Chinese) and looking at the official pics, we'd safely call it black even if it too probably has more depth to it once light hits it.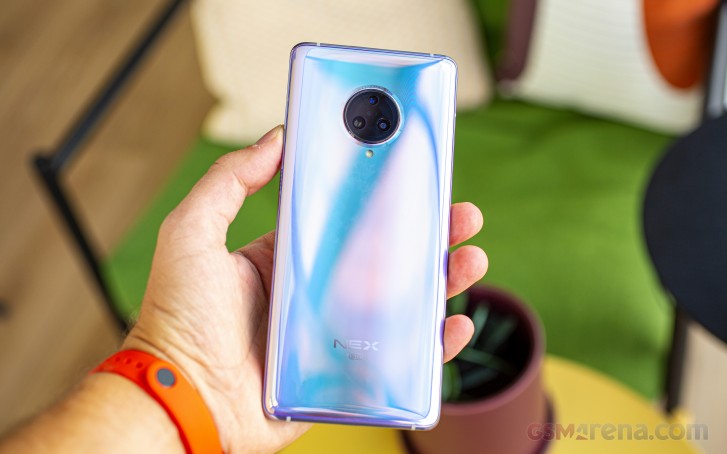 The vivo NEX 3 5G measures 167.4 x 76.1 x 9.4mm and weighs in at 219g, which adds up to quite a lot of phone. The Mate 30 Pro is about 20g lighter and tangibly more compact at 158.1 x 73.1 x 8.8mm, though that one does come with a smaller screen, of course. Meanwhile, the Galaxy Note10+ with its 162.3 x 77.2 x 7.9mm is the widest but thinnest and right in between in terms of height. The iPhone 11 Pro Max (226g) manages to outweigh the NEX, but it too is a centimeter shorter (158x77.8x8.1mm) like the Mate.
Does it support wireless charging
vivo nex3 is available here in brazil