vivo V21 5G in for review
Peter, 10 May 2021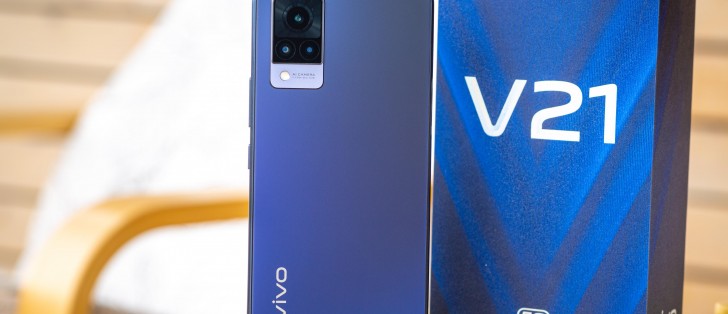 The Oxford Dictionary named "selfie" the word of the year way back in 2013, yet many phones still suck at taking a selfie eight years later. If a terrible front-facing camera has been the bane of your social network existence, you may be interested in what we just received in the mail.
The vivo V21 5G brings some serious hardware. The front-facing module houses a high resolution 44MP sensor, which could make pricey phones like the Galaxy S21+ (10MP), iPhone 12 (12MP) and Xperia 1 III (8MP) feel bad.
And it has Optical Image Stabilization (OIS), which none of the aforementioned flagships have. In fact, very few phones ever have had optical stabilization on the selfie camera. This should allow you to shoot walk-and-talk style videos without having to bring a gimbal.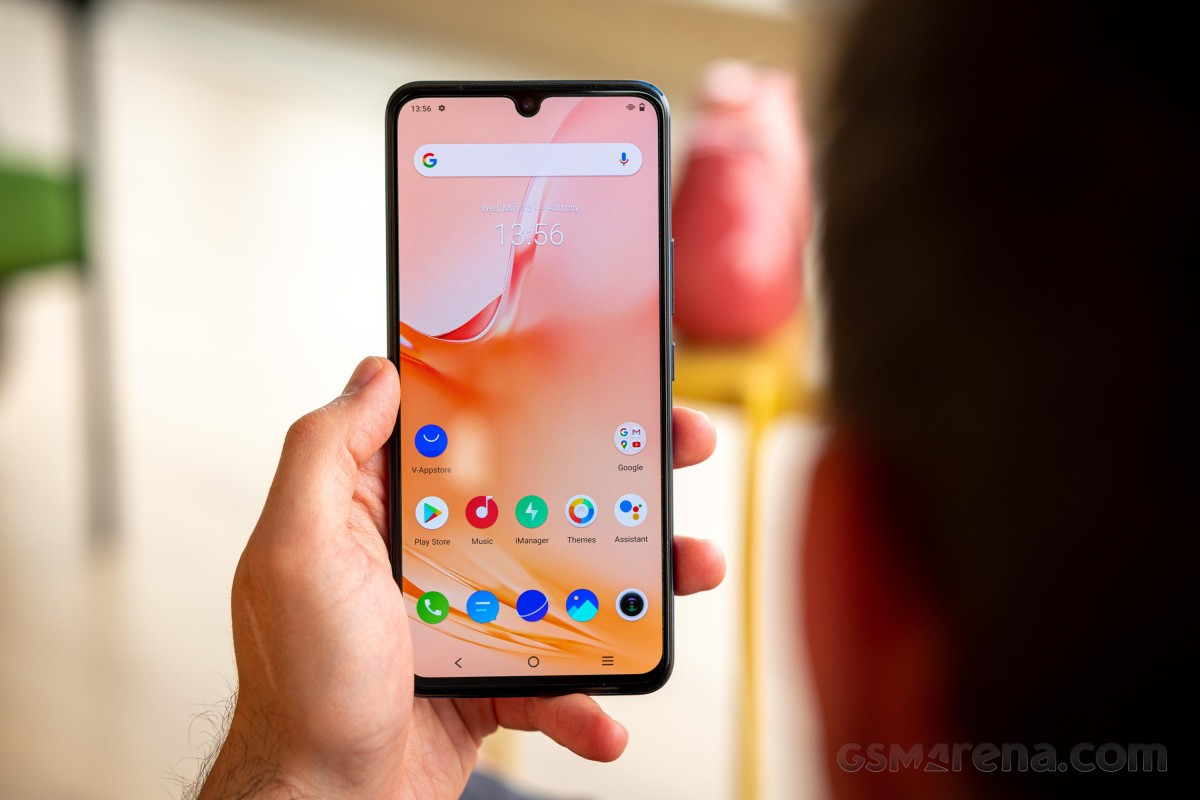 Speaking of videos, the V21 5G can record 4K footage with both its front and its rear cameras. At only 30 fps, but still the phone will capture high resolution photos and videos your handsome mug.
And it will even do well after hours since it has two LEDs embedded in the top bezel to provide extra light. LED flashes were never great at a distance, but they work great at arm's length.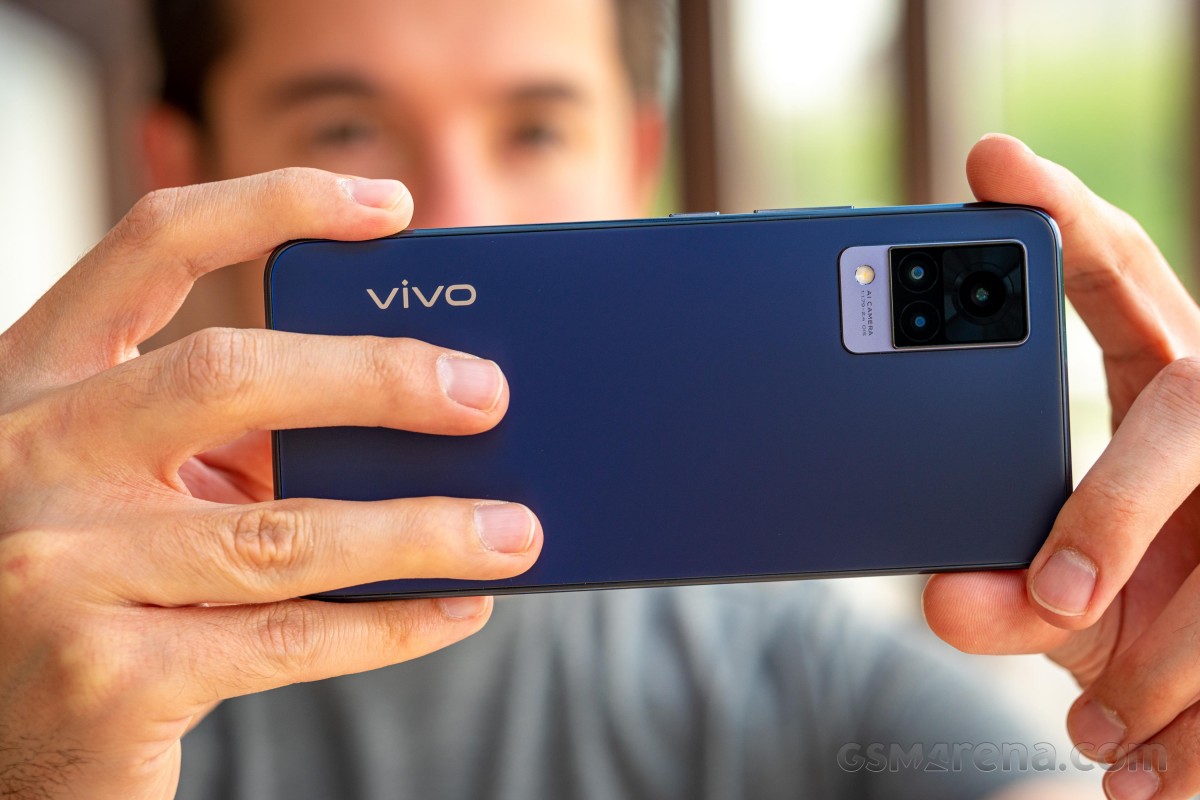 By the way, while our unit has 5G connectivity, our review will apply to the vivo V21 (4G) as well. The only difference between those two is exactly that 5G connectivity, the rest of the hardware is exactly the same.
Including the Dimensity 800U chipset. It's odd to see a 5G chipset in a 4G-only phone, but we're not complaining – we've been pretty happy with the performance of the 800U, it is comparable to the Snapdragon 750G.
Maybe it's not fast enough to run games at 90 fps, but nevertheless the 90 Hz AMOLED display sounds promising. It supports HDR10+, which is a boon for previewing and editing photos and videos on the phone (it's great for viewing content too, but who would get a selfie-obsessed phone to watch Netflix?).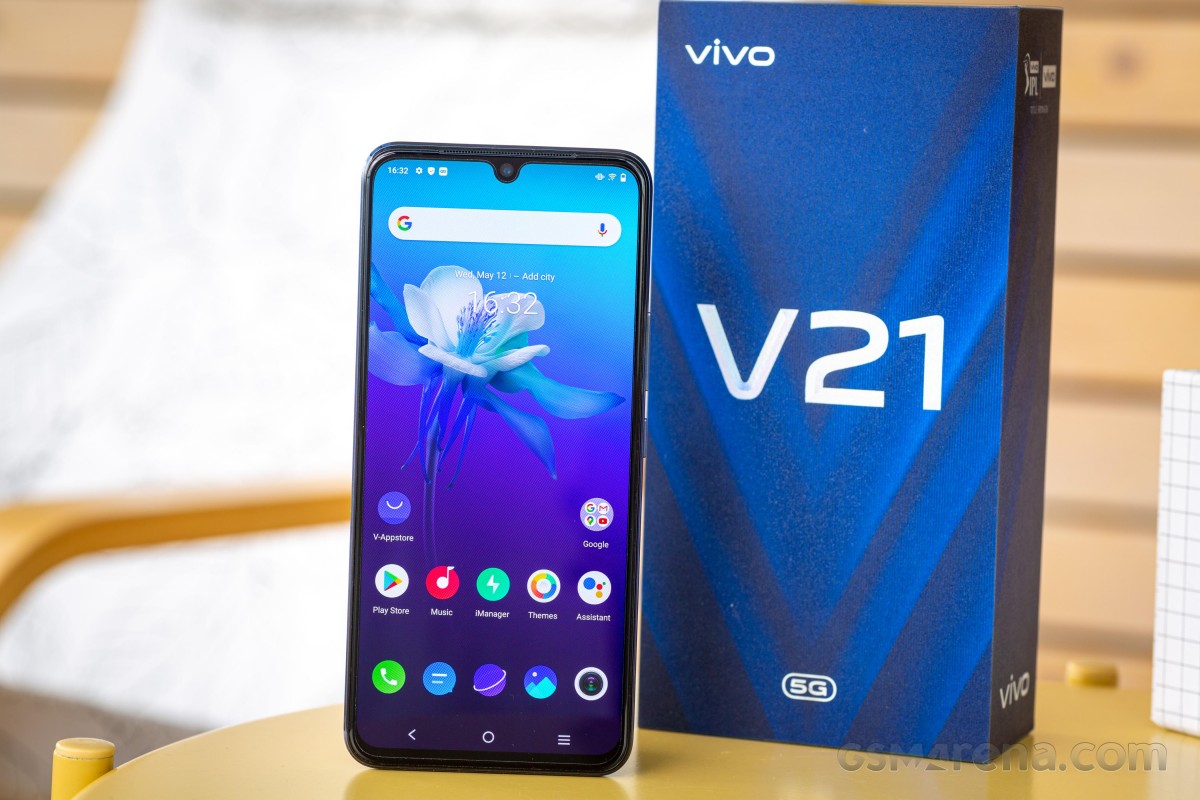 When you're on the move, you'll appreciate how thin and light the V21 5G is – it weighs 176g and measures 7.3 mm thick. Or a bit more, depending on which colorway you choose (ours is the Dusk Blue version).
You'll probably also appreciate the fast charging, the 33W brick is supposed to fill the 4,000 mAh battery to 63% in half an hour. We will test that, but V20's 33W charger got up to 66% so the new model should easily deliver on its promise. The V20 also posted an impressive Endurance rating, so that's something to look forward to as well.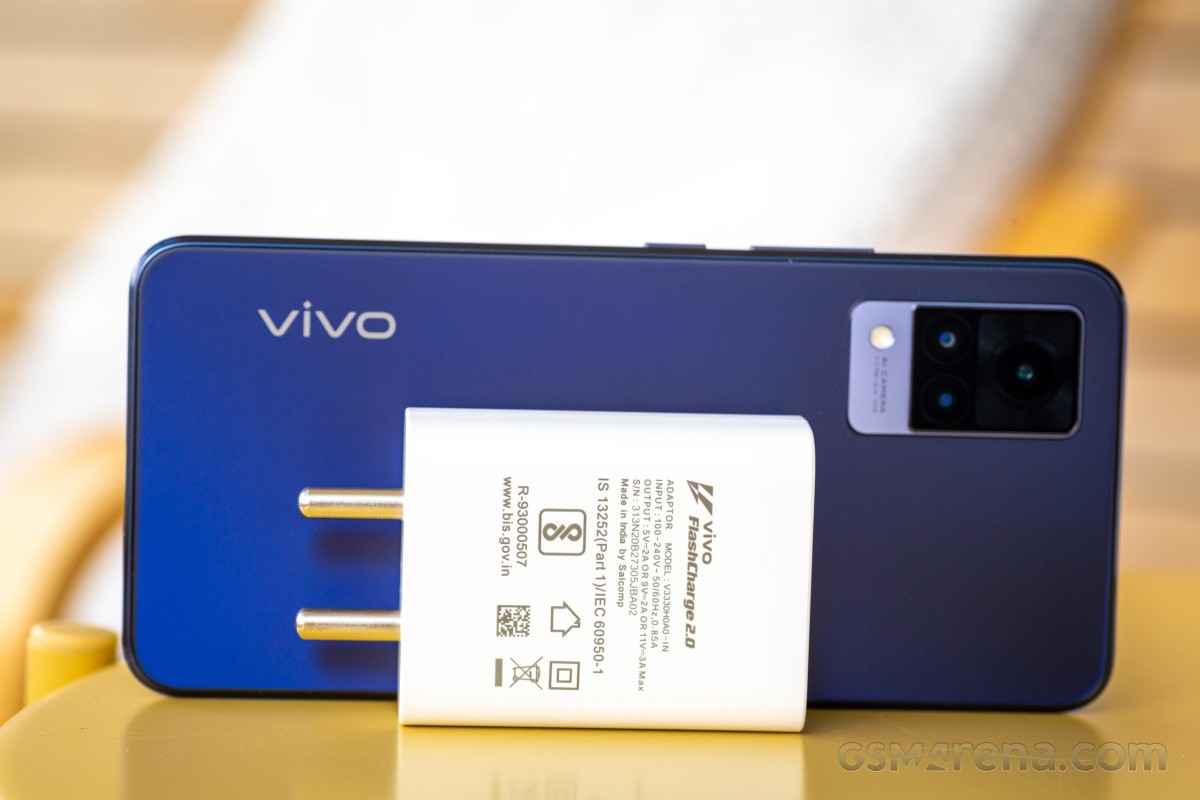 Vivo has shown some impressive progress in the camera department with its flagship X-series, but the V20 had some rough corners. And the V21 puts even more value into its camera features.
The vivo V21 5G is already available in India, starting at INR 30,000 and will be available in Vietnam soon as well. The 4G version launched in Malaysia at MYR 1,600 (again, it's basically the same phone sans 5G).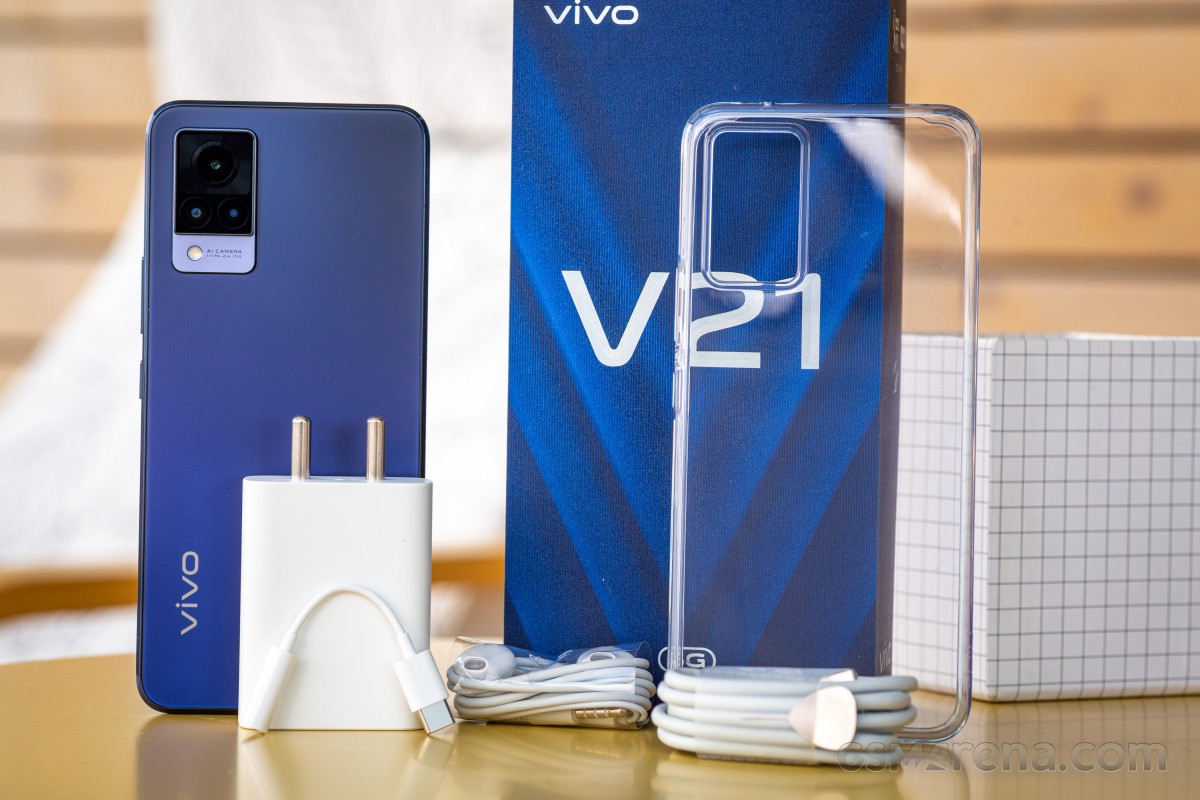 The vivo V21 5G retail packe includes a 33W charger, USB-C to 3.5 mm adapter and headphones
Our weekly poll showed that the V21 5G could attract an audience, but a positive review could improve its prospects even further, stay tuned for our findings.
Related
nihar Ranjan samal
02 Feb 2022
BC8
not good, battery back up verry less
preciousjerry
11 Sep 2021
Nu6
Hii.. I just really wanted to say you have quite an amazing blog here. The way you write your articles makes it so easy for users to resonate. I must say, I am really impressed. I too am a blogger and I know the kind of work you have to put int...
Anonymous
12 Jun 2021
JEA
It's Vivo, not oppo !
Popular articles
Popular devices
Electric Vehicles