Weekly poll: Xiaomi Mi 5 vs. Sony Xperia X Performance
Peter, 28 February, 2016
Xiaomi traditionally serves the Asian market, but there's talk that the new Xiaomi Mi 5 will be its first phone to officially launch internationally. Sony, meanwhile, said the Xperia X Performance will definitely launch in Asia while its European availability is still being sussed out.
Both phones stick to the 5" 1080p format (the Mi 5 is 5.15", but close enough). They bring powerful Snapdragon 820 chipsets and a heavy focus on camera - 16MP OIS for the Xiaomi, 23MP for the Sony.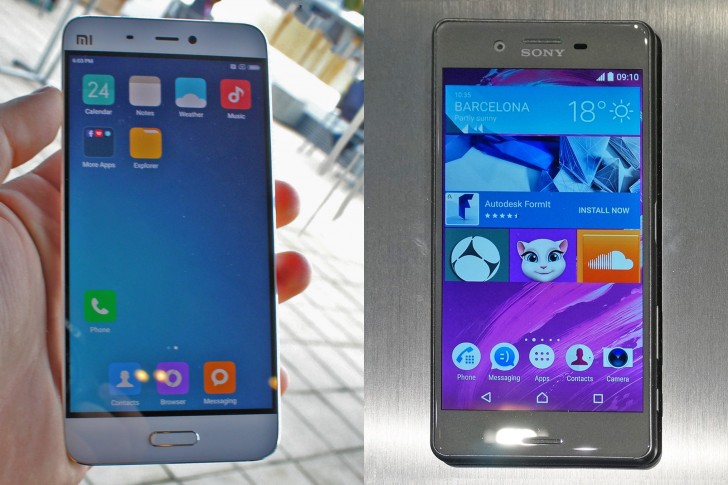 The Xperia X Performance is waterproof (only one in the current X lineup) and features Sony's traditional front-facing stereo speakers. This model has an option for a beautiful brushed metal back.
The Xiaomi Mi 5 comes with a glass/metal build as standard, but the premium Pro model will use ceramics and have a roomy 128GB storage option (there's no microSD slot here).
Both companies stepped up their design game, but spotty availability may hamper their growth. Still, if it was available in your region which one would you pick - the Xiaomi Mi 5 or the Sony Xperia X Performance?
Think about it and cast your vote, you have a week to decide.
Related
offcorse x performance is the best
Hei, actually Sony is taking LG G5 route, taking a flagship model but install a slightly less powerful processor, and leave everything inside the phone the same...well for Sony's case their body form are not exactly the same and the X comes without t...
You don't know what is UNDER LICENSE? Which the manufacturer are all under license from the foreign company, the manufacturer only follow the license do it for their customers and clearly China don't have their technology either.
Popular articles
Popular devices
Electric Vehicles