Weekly poll: did you put a screen protector on your phone? What about a case?
Peter, 03 October 2021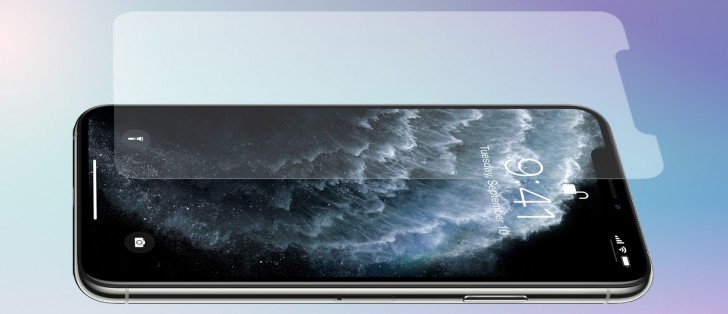 With advancements in chemically-strengthened glass scratches are less of an issue these days, but it's not a completely solved issue. And if you drop your phone, the glass can still crack.
Repairing a broken screen could easily cost $200-$300. An out of warranty screen repair on an iPhone 7 Plus costs $169, but you can buy a working 7 Plus for $155 or so. And that's not an Apple issue either, Samsung Direct (in the US) will charge you $249 to replace the screen on a Galaxy S10 and again you can buy a whole phone for less than that - $234 or so (second hand, of course).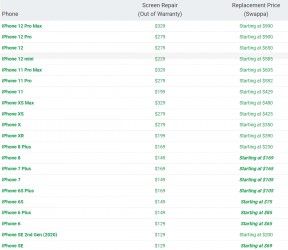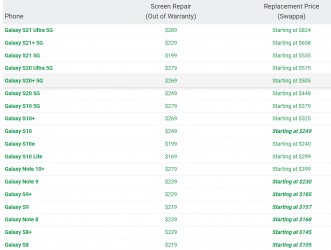 Price comparisons: screen replacement vs. buying a second hand phone
These are cherry-picked examples to illustrate our point, if you're curious about the cost of replacing the screen on an iPhone or Galaxy S/Note versus the cost of a second hand unit, check out this post by Swappa.
It's not just the screen, those bulging camera bumps on the back of modern phones are quite vulnerable too. Replacing them costs money – for parts, but also for the work, since everything is glued in place these days.
Okay, we'll stop now as this is starting to feel like we're trying to stress you out. We're not, we were just curious if you put a screen protector on your phone. Some come with a plastic protector pre-installed – do you keep it or remove it? And if you do take it off, what next – perhaps a glass protector?
If you are having issues with the embedded poll above, you can cast your vote here.
In the same vein, do you put a case on your phone and what kind? We don't think that bumper cases are particularly popular anymore (though we could be wrong). The most common types seem to be slender plastic cases that don't add much thickness and width to the phone (but offer limited protection), silicone cases that tend to be thicker (but grippier and more protective) and the all-out rubbery, rugged cases.
You can also vote here if the widget above is giving you trouble.
Related
Anonymous
08 Oct 2021
uQ5
I'm not the type to apply a screen protector or case, but the fact that oily smudges on the screen and camera lenses can trigger me, I had no choice but to have both applied...
Note10+. Scratches on the manufacturer installed thin screen protector and am happy. The Otto case has worked miracles on the phone and even protecting the screen. The slight very slight elevation is all it needed!
Anonymous
05 Oct 2021
mip
Running a Z Flip 3 Im not allowed to remove the protector - which is a shame, since Samsung themselves put the protector on my phone slightly off. It looks and feels horrible. Wish there was an easy solution for foldables. Before running the Z flip 3...
Popular articles
Popular devices
Electric Vehicles