Weekly poll: is the Nokia X71 (8.1 Plus) great value for money?
Peter, 07 April 2019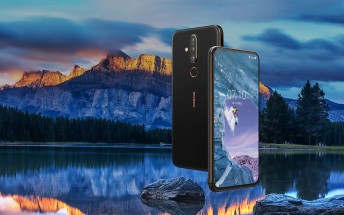 The Nokia X71 was unveiled in China this week and will most likely be available as the Nokia 8.1 Plus globally. It's HMD's first phone with a punch hole selfie camera and its first with a triple camera.
Sure, the Nokia 9 PureView has five cameras, but they all have the same focal length so they're used almost exclusively for computational photography. They don't support ultra-wide or telephoto shots natively.
This is what makes the X71 interesting – with a 48MP main sensor, an 8MP ultra-wide module and a depth sensor, this could be the Nokia with the most versatile camera setup yet. The 48MP camera has a large 1/2" sensor with a Quad Bayer filter and a relatively bright f/1.8 aperture on its Zeiss optics.
There will be no long processing times when you take a photo with this camera and probably fewer bugs at launch. Plus, the PureView cam is best when you have experience in photography and editing, this cam is more of the point & shoot variety.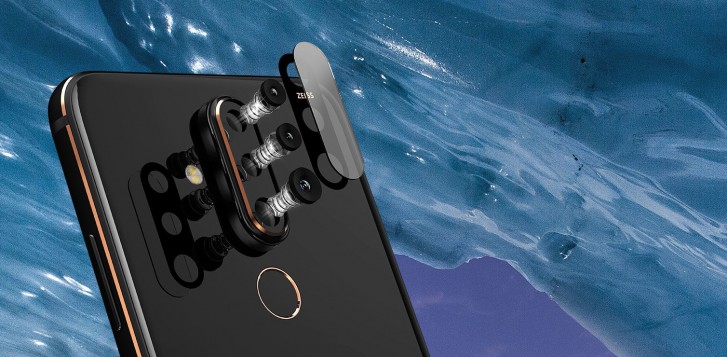 The Nokia X71 is only 2mm taller and wider than the Nokia 9, but it houses a larger display. It helps that the top and bottom bezels are much slimmer, in part thanks to the punch hole selfie camera (which has a 16MP sensor).
The screen is a 1080p+ LCD instead of a QHD+ OLED, but that's reflected in the price – the PureView is nearly twice as expensive. Assuming the global price doesn't change drastically, of course.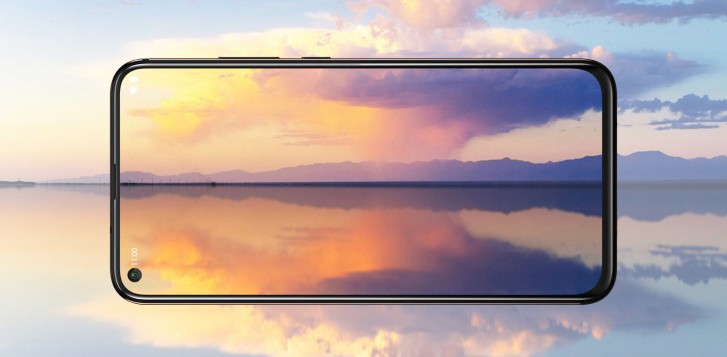 The Snapdragon 660 chipset inside the X71 is decently fast, but 670 or even 675 would have been more appropriate. Its main weakness is the mid-range GPU, which is several times slower than the one in the 845 chip.
At least you're still getting 6GB of RAM and 128GB of built-in storage, despite the price difference, and this one has a microSD slot so you can have even more storage than the PureView.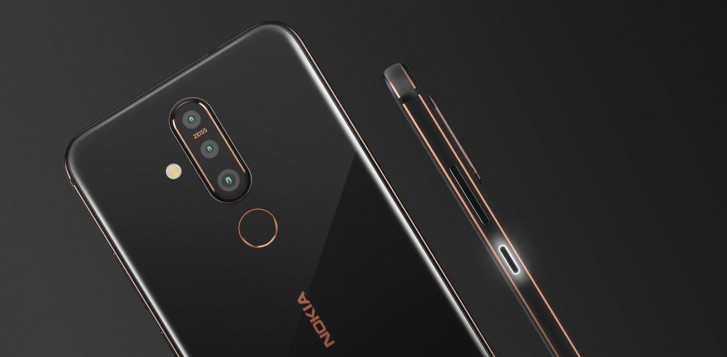 The Nokia X71 also has a slightly larger battery – 3,500mAh vs. 3,320mAh – with the same 18W wired fast charging. No wireless charging, though.
We'll run through the remaining differences quickly before we put it to a vote. The X71 has a 3.5mm headphone jack, a rear-mounted fingerprint reader (instead of in-display) and isn't IP67 water resistant. The X71 doesn't have NFC, though the global Nokia 8.1 Plus probably will.
There, that about covers it. Now, do you think that the Nokia X71/8.1 Plus is great value for money, a solid mid-ranger? And let's make it interesting. The Nokia 9 PureView is an awesome concept, but it feels undercooked. So if you wanted a Nokia and the camera is important to you, which one would you get?
The Nokia X71 (8.1 Plus) is...
Related
I actually prefer plastic (matte) and aluminium phones. Never liked glossy plastic or glass. Never understood the fact that many budget Android phones without wireless charging have plastic or glass backs, I'm a fan of the frosted glass on the inner ...