Weekly poll results: 3 years of updates are enough
Peter, 11 February 2018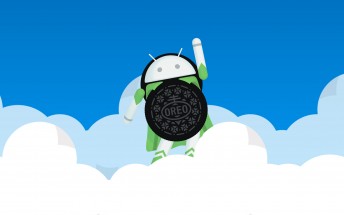 Three years of software support for smartphones should be enough for most people, our poll reveals. It was the most popular option and while "four years or more" came close, we think three is much more realistic.
There is something to be said about the price, though. Flagships definitely need three years of support. Low to mid-range phones could get by with two years if the price is low enough to change them more frequently.
The good news is that some companies already offer three years of support (e.g. Apple and Google). The bad news is that these updates are factored in the price and their products are not cheap. Others (like Sony) have committed to two years of updates, but again only for the pricey models.
That's still better than most companies out there who never put it in black and white how long you can expect to receive updates. 18 months is a general guideline, but it's no promise you'll be running a current version of the OS at any point.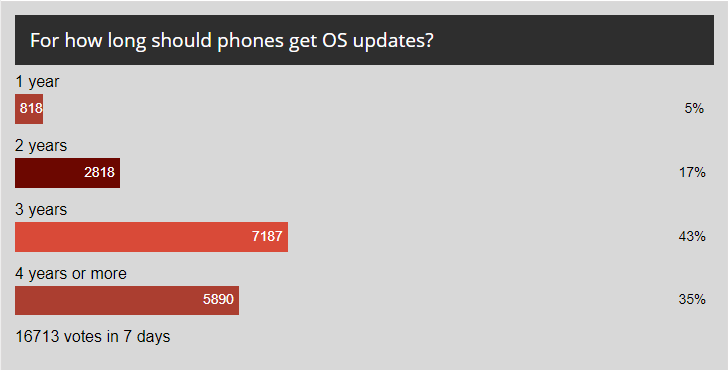 Related
I chose 3 years because most phones are on the market for about a year. The people that buy it on the last day deserve a couple of years of support, ~2 major updates, while the people that bought it at a higher price closer to launch deserve more.