Weekly poll results: manual sliders are the way forward
Peter, 25 November 2018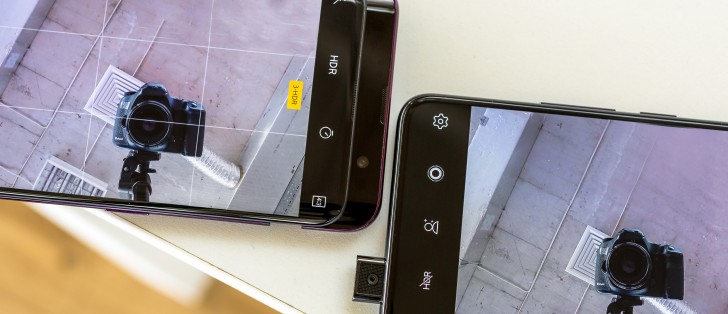 The Rule of Cool states that people are willing to make allowances for something that's cool. And powered pop-ups like the one on the Oppo Find X and vivo NEX S are certainly quite cool. The final verdict from last week's poll shows that slightly less cool but more practical solution – manual sliders – prevailed.
With nearly half the vote, the style of phones represented by the Xiaomi Mi Mix 3 and the Honor Magic 2 are the clear favorite. Reliability seems to be the major concern here and the mechanized sliders have an extra point of failure – what happens when the motor stops working?
That said, nearly 30% of people said they are fine with bezels and notches, because these designs are simple, reliable and offer unobstructed access to the selfie camera.
That's the situation now, previous polls and the comments on this one make it clear that all of this is just a stopgap measure until cameras can go under the display. Then we'll have the reliability of bar phones with the sleek aesthetics of a slider/pop-up phone.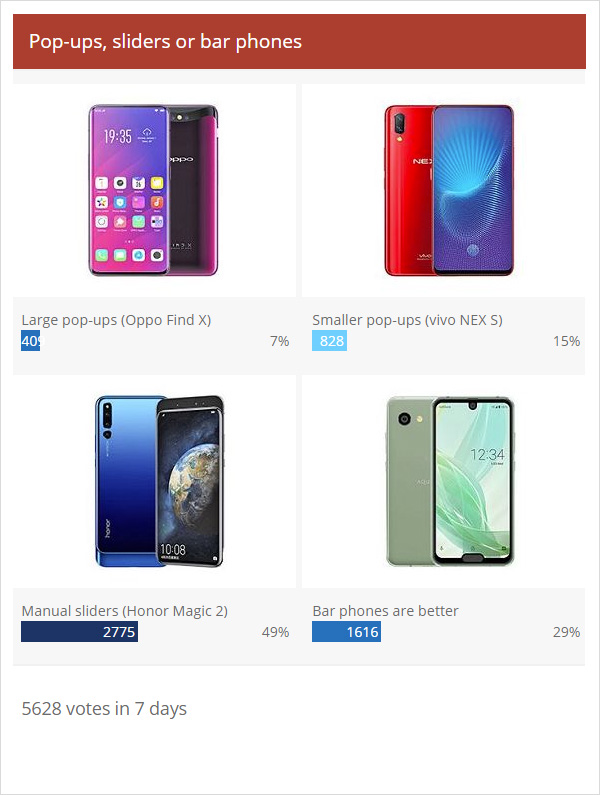 Related
Anonymous
26 Nov 2018
81X
In my experience (not personal, handling repairs for a carrier store back in the day), sliders were significantly less durable than clamshells, which were somewhat less durable than bar designs. I will avoid these like the plague until there are a f...
Agreed 100%. My favourite phone of all time was the Nokia N95 8GB Black, that I had back in the day. Although the camera was not covered by the slider mechanism the ergonomics of the phone were superb. It also did almost everything very well, from ca...
Anonymous
25 Nov 2018
amY
Honor Magic is the best for the future
Popular articles
Popular devices
Electric Vehicles