Weekly poll results: OnePlus Nord fails to live up to the hype
Peter, 02 August 2020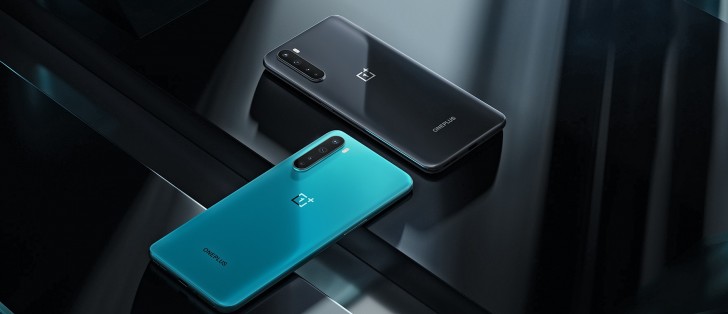 The hype train has left the station, but it's not headed towards record sales – last week's poll shows that OnePlus may have overdone it with promotion of the Nord as the phone doesn't live up to the expectations of half of voters.
Everyone seems to have their own issue with the device – it's not a fully original design, the camera setup could have been better, there is no 3.5 mm headphone jack, it's too big and so on.
One in three are happy with the Nord as it is and perhaps that will be enough to hit the company's sales targets. Otherwise this "new beginning" that OnePlus has been touting will end like last time.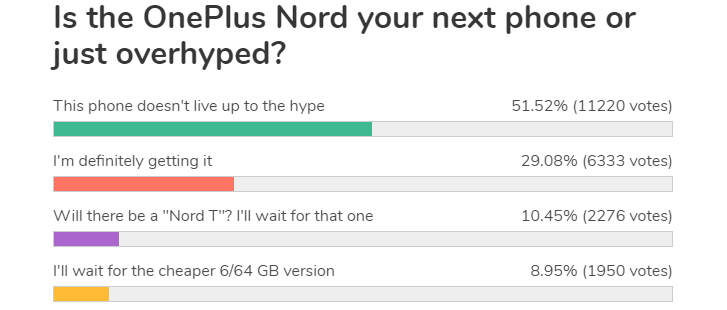 Interestingly, very few people are interested in waiting for a potential T upgrade. Compare that to the OnePlus 8 poll where 21% of voters said they'll wait for the 8T (and 53% just said that the 7T is better).
Even the promise of a cheaper version, the INR 25,000 model that will launch in India this September, wasn't particularly popular. So, the price isn't the issue, but rather what you get for your money.
Related
Designed in California and made in China... It is 50% Chinese bruh
I would not buy any of OnePlus phones (not just Nord) only because their size - most smaller screen is 6,44", which is unusable by one hand. So I rather buy Pixel or iPhone, or even some Samsung, just because this reason
Popular articles
Popular devices