Weekly poll results: the Huawei Mate 40 Pro can do well, but it might take a sweet pre-order bundle
Peter, 31 October 2020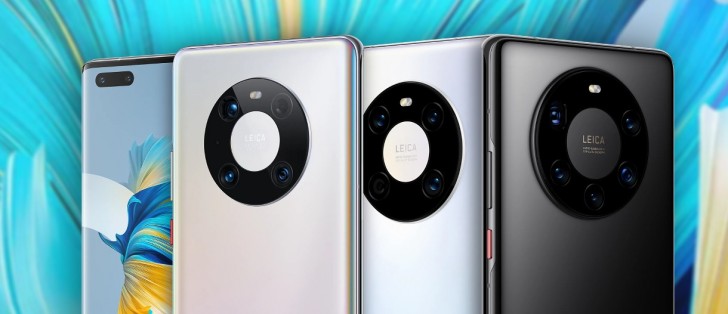 Last week's poll shows that Huawei's new phones can stand on their own feet, even without the Google software ecosystem. However, there are several factors that will impact how the new models will perform in the market place.
We gave the Huawei Mate 40 Pro its own poll as this one will first get a global release – units will be available in Europe next month. About 20% of voters are ready to grab one as soon as local stores open sales.
Slightly more people are interested, but think that the €1,200 price tag is too steep. There's still time before pre-orders kick in, so maybe Huawei will be able to change their minds with a good pre-order bundle. And if not, prices of Huawei phone fall with time, unlike some other brands.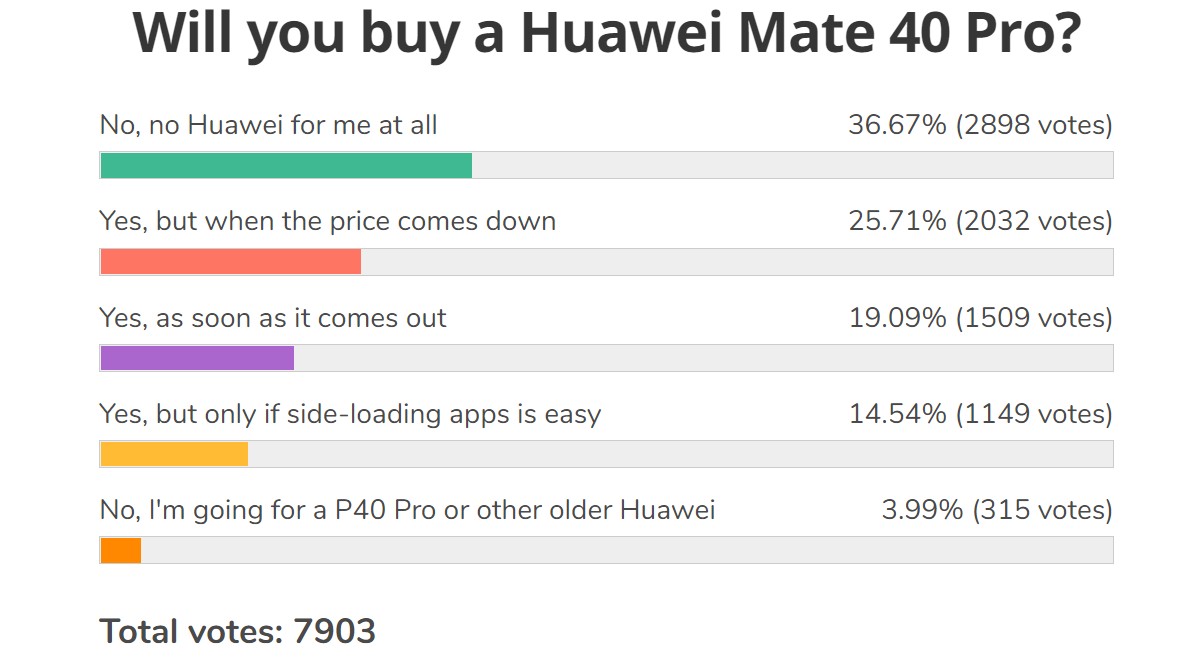 The group of potential buyers is even bigger if modders find an easy enough way to side-load apps that are not available in Huawei's AppGallery (and we should note that the company is busy bringing over or replacing all the key apps).
Things will get interesting if the Huawei Mate 40 Pro+ gets released globally as it edged out the Pro in the second poll. One of the major reasons to buy a Huawei is the excellent Leica camera, so it makes sense to go for the top model – even if it costs €200 more.
That money buys you OIS on the main 50MP cam, a wider ultrawide lens, an extra telephoto camera, a longer periscope reach and 4 more gigs of RAM. However, the P40 Pro+ remains a China exclusive, so we don't have high hopes for this one doing the world tour.
Predictably, all other models garnered little interest. It appears Europe isn't even getting the non-Pro model this year, but it looks like it won't make much of a difference either way. And the reheated Mate 30E Pro might as well not exist.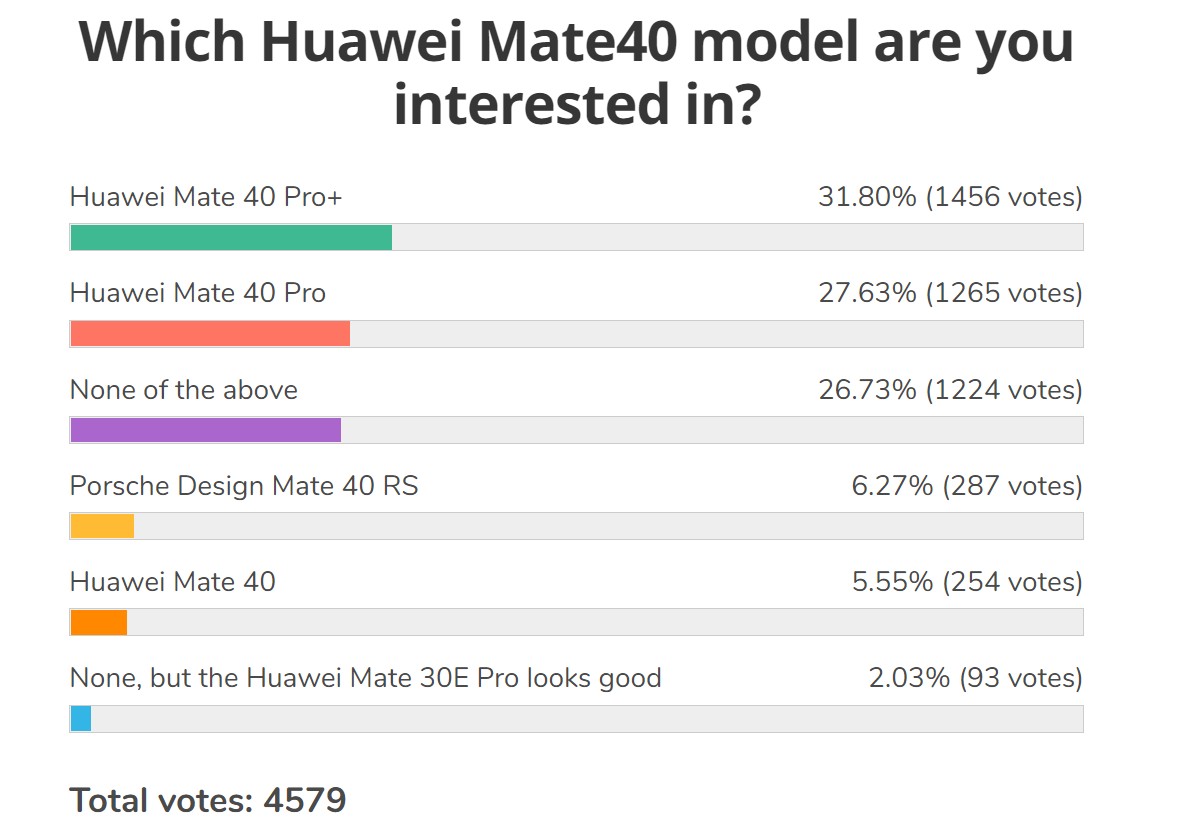 The results of the two polls combine into an interesting conclusion – the perfect camera mix can justify the purchase of a top shelf flagship and, conversely, missing camera features can make a phone appear pricey.
Related
It worked on P40 but it requires you to follow a Youtube Guide, also there is a easier method developed by XDA called Googlify and it seems to make the process easier. :)
If you can't come up with a better counterargument than that then I kindly ask you not to bother me at all. I've said the same thing multiple times in Sony-related articles albeit with different contexts, my stance on this whole "idea ...
If its available in India and Google Apps can be sideloaded, I would buy the Mate 40 Pro. The Mate 10 Pro has been the best ever phone I've used, and I use only flagship models. The pics from Mate 10 Pro still look good after years. Just y...
Popular articles
Popular devices