Weekly poll: what do you think of Samsung Galaxy S8's screen size?
Peter, 22 January 2017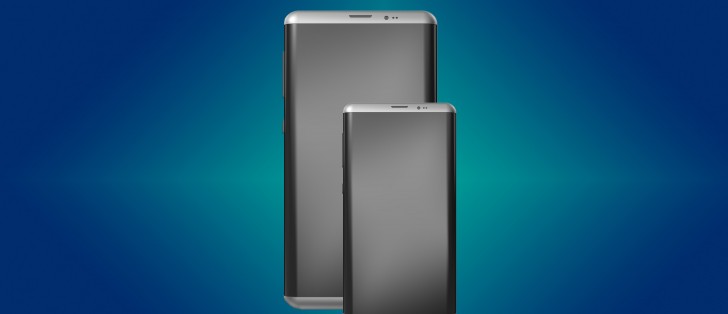 We received schematics for the Galaxy S8 duo with dimensions and discovered something amazing - the upcoming S8 will be about as big as the S7 it replaces, but its screen will be as big as that of the S7 edge! Similarly, the Galaxy S8 Plus will have a honking 6.3" screen in a body about the size of the S7 edge.
Now, the rule for screens is that there's no such thing as "too big," just look at people's reaction to the Xiaomi Mi Mix. As with the Mix, slender bezels are key, because there's definitely such a thing as a phone that's too big.
With that in mind, we wonder which model will be more popular. It seems that the sweet spot for screen size was 5.5" or so but that's a number that keeps growing. Will you take a 5.7" Samsung Galaxy S8 and be happy with the more compact body? Or would you go for broke and grab the Samsung Galaxy S8 Plus, it's not that much bigger than the current S7 edge, after all. But it is wider, so the perennial super mini fans must be wondering how tiny a 5.1" S8 would have been. Of course, if an S8 is that big, how huge would the Galaxy Note8 be?
What do you think of Galaxy S8's screen size?
Related
AnonD-181118
30 Jan 2017
f}g
Are u saying s8 mini in making?? Although i believe there's nothing wrong with A3's design and it doesn't make any sense to deliberately spoil a product with inferior specs. A3's size is also very comfy for smaller hands with just 66 mm width.
I can use even 10" screen with my regular sized hands. However for a mobile phone which I have to carry in my pocket I prefer the body size below ~145 x 75 x 9 mm. Hereby I'm not sure what would be the reasonable max screen to body ratio.
funny cause im looking for atleast 6.5 screen. thats my sweetspot and I do have regular size of hands.
Popular articles
Popular devices
Electric Vehicles