Why GSMArena's Twitter account isn't verified
GSMArena team, 07 September 2021
We have had an official Twitter account since 2010 and many of you already follow it. However, we still occasionally get asked "Is this the official account? Why doesn't it have a blue check mark?" Yes, this is the official account, but the second question is tougher to answer.
We tried to get the account verified, but Twitter messaged us back to tell us we don't meet the notability requirement. Ouch, we'll try not to take it personally. GSMArena.com has been online since the year 2000 (that's 6 years before Twitter was founded). Also, there are thousands of links on Wikipedia pointing back to our database. But none of that is notable enough, apparently.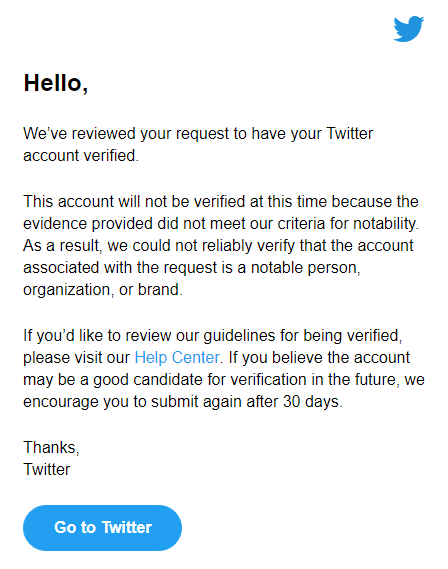 Anyway, if you want to follow us on Twitter, @gsmarena_com is the right account. That is only one way for our fans to stay up to date with the latest developments in the mobile world, you can also find us on YouTube (this account is verified, btw), Instagram and Facebook. We even have an RSS feed (yes, we're that old) as well as more modern solutions like an Android app.
Related
Can we guys take a moment to appreciate what GSMArena does for the world. Making tech reviews that are fun, crisp and concise. And yes, who cares about Twitter verifications? Even the foolish of men and companies have verified handles. Legends must n...
Actually zuckerberg invented nothing. Hi5, mirc and others were alive before the guy entered the school. He just got lucky when someone started a useless trend that got into a full blown business model...
I remember I started to get crazy about tech the same time I started checking GSM Arena almost everyday when I got my first high-end Nokia phone when I was 15. It was the Nokia N70 :). I was crazy for customizing phones, editing apps and testing IPs ...
Popular articles
Popular devices