Xiaomi 12 Pro review
GSMArena Team, 15 March 2022.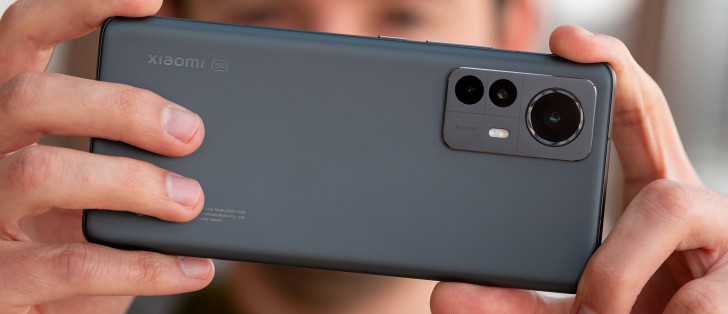 MIUI 13, now on Android 12
The Xiaomi 12 Pro, alongside the regular 12, runs on MIUI 13. But unlike the recent batch of Redmis we had at the office, this version here is built on top of Android 12, and not 11. So while the MIUI number is the same, the functionality is, in fact, enhanced - thanks almost entirely to inherent OS improvements.
Mind you, this version we have here is still missing the visual improvements and the functionality we've seen on the Chinese variant's firmware and we're not entirely sure what that's about. For example, the redesigned widget interface we thought was part of Android 12 is nowhere to be seen on this version of MIUI. The improved privacy dashboard that shows you what app has taken advantage of each permission recently is also not implemented. Then again, Xiaomi is yet to include notification history, a feature that came with Android 11, so they have a history of doing things differently.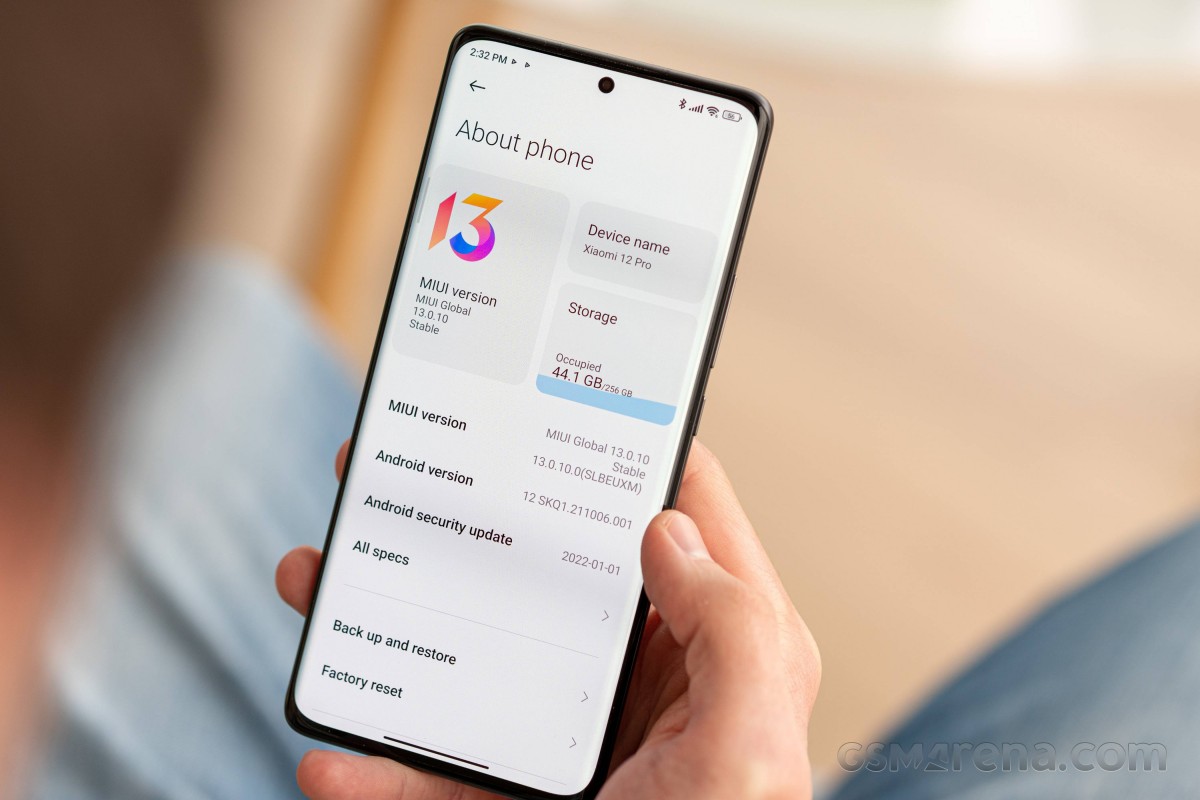 Anyway, Xiaomi claims that MIUI has been reworked completely, even if you cannot tell that by the interface and its design alone - it looks and feels just like MIUI 12. But the new version reportedly focuses on improving resource distribution and should handle processor, RAM and storage usage better and smarter.
For example, MIUI 13 is supposed to keep track of the current use of the processor and RAM and suspend any currently unnecessary tasks to free resources and offer more fluid performance. Xiaomi promises a background process efficiency increase of up to 40% compared to the previous version.
Liquid storage is what sounds really cool and relevant for modern smartphones. Xiaomi says that in most phones the storage performance is halved in 36 months due to inefficient storage management. And this is where MIUI 13 comes - it offers 60% better defragmentation efficiency than MIUI 12 and different competitors. So the storage performance drop in 36 months should be merely 5% by their accounts. This sounds impressive, so here is hoping this feature lives up to the hype.
The final optimization done within MIUI's core is power management - the new version's optimization should lead to a 10% drop in the power consumption compared to MIUI 12's.
There is also an improved Smart Toolbox (a.k.a. Sidebar) for even more fluid multi-tasking with pop-up apps. And the privacy has been improved with a number of features, some of which unique.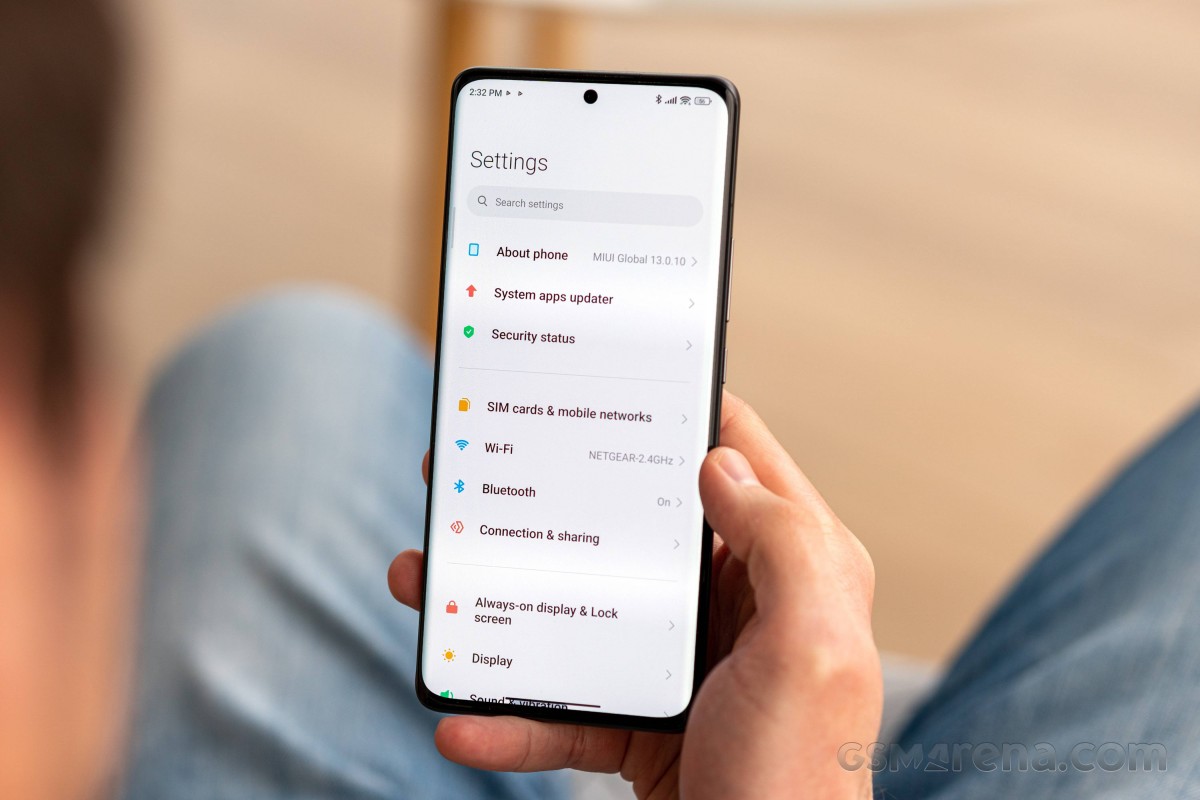 That's the general stuff dealt with, so let's see what MIUI 13 looks like on the Xiaomi 12 Pro. Always-on display is supported and you can have it show up for 5s after you tap on the screen, set a scheduled time interval, or have it on all the time. There are a lot of AOD themes you can choose from and some of those can also be customized.
What used to be called Breathing light is now called Notification effect in MIUI 13. It can work with or without Always-on Display. Basically, that's a fancier version of the notification LED that uses the edges of the display - they flash with colors upon new notifications. You can choose the lockscreen clock style, too.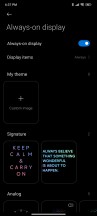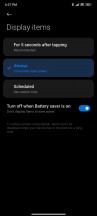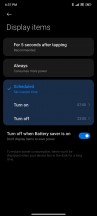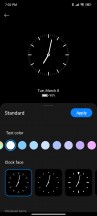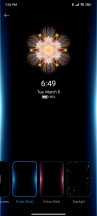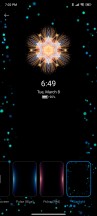 Always-on display • Always-on display • Always-on display • Clock style • Notification effect
You unlock the screen via the optical fingerprint scanner embedded in the display. It's fast and reliable, no complaints there. Xiaomi's had this feature where if you press and hold on the fingerprint reader, shortcuts appear after unlocking, which is a handy way of accessing stuff almost immediately from the lockscreen. The thing is, the only two shortcuts available are a QR code scanner and a search tool that launches the Mi browser, and we found no way to customize those.
A 2D Face Unlock is available, too, but it is far less secure than the fingerprint option.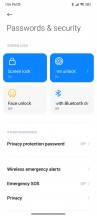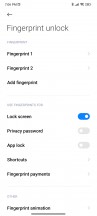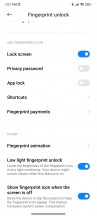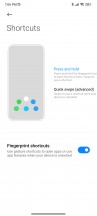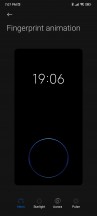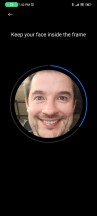 Biometric security • Fingerprint settings • Fingerprint settings • Fingerprint shortcuts • Animation style • Face unlock
The homescreens are business as usual - they are populated with shortcuts, folders, and widgets. The leftmost pane, if enabled, is Google's Discover.
MIUI 13 offers an app drawer, and it automatically organizes your apps into categories. The first is All, meaning it contains all apps. Then follow Communication, Entertainment, Photography, Tools, New, and Business. You can edit these categories or even disable them altogether.
You can disable the app drawer entirely if that's not your thing.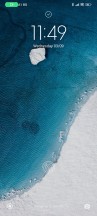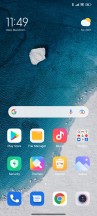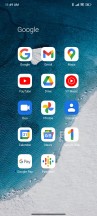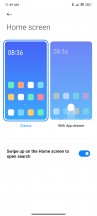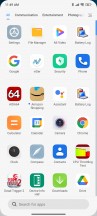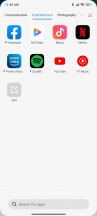 Lockscreen • Homescreen • Folder view • App drawer
Just like in MIUI 12, MIUI 13 offers an independent Notification shade and Control Center. You summon them like on the iPhones - pull down from the left part of the screen for the Notification Center, pull down from the right for the Control Center. You can side-swipe to switch between them, too.
If you are not fond of this iPhone-ish split - you can disable the Control Center, and the shade will revert to its normal looks and operation.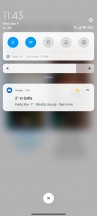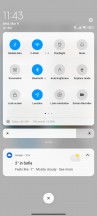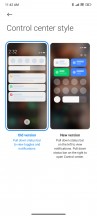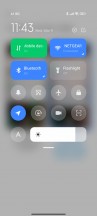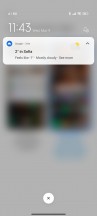 Classic notification shade • Expanded toggles • Control center split
The task switcher is familiar, too, if you've ever used a Xiaomi. It shows all of your recent apps in two columns. Tap-and-hold on any card for the split-screen and pop-up shortcuts (where available), or just swipe it left or right to close it.
There is a Floating Windows button on top of everything. You can put a compatible app in a floating state, but you only have one floating window at a time.
You can choose a regular-looking task switcher if you're not a fan of MIUI's approach.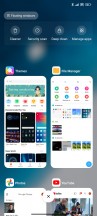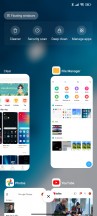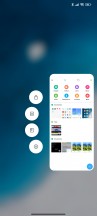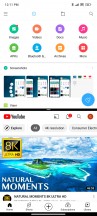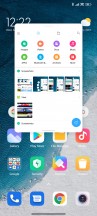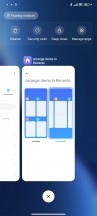 MIUI task switcher • Dismiss app • Multitasking options • Split screen • Floating window • Classic task switcher
Themes have always been a huge part of MIUI, and they are available on MIUI 13, too. You can download new ones from the Themes store, and they can change wallpapers, ringtones, system icons, and even the always-on display style.
MIUI comes with its proprietary multimedia apps - there's Gallery, and Music and Mi Video (both with local and streaming options). A MIUI File manager is also on board. And, of course, a Mi Remote app that uses the integrated IR blaster.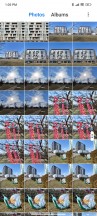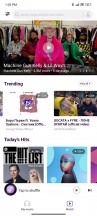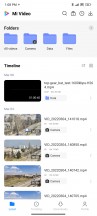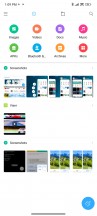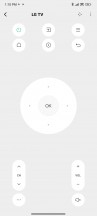 Gallery • Music • Video • File Manager • Mi Remote
MIUI also offers a Security app. It can scan your phone for malware, manage your blacklist, manage or restrict your data usage, configure battery behavior, and free up some RAM. It can also manage the permissions of your installed apps, define the battery behavior of selected apps, and apply restrictions only to certain apps.
And speaking of memory, MIUI 13 offers Memory Extension option that's active by default (you can disable it if you like). It reserves of 3GB of the internal storage that serves as RAM extension. Less important memory blocks should come here.
The Smart Sidebar is quite familiar - a small visible mark on the edge of the screen that expands into a menu anytime you swipe on it. You launch apps in pop-up windows from here. Of course, you can customize the actions for this menu. If you are within a multimedia app (like YouTube, Mi Video, Gallery, etc.) you will get the Video toolbox next to the shortcuts - it contains a Dolby Atmos switch, plus shortcuts for Screenshot, Record screen, Cast, and Play Video with the screen off. And, oh yes, the last one works on YouTube, no Premium subscription needed. Only caveat is that you need to whitelist the apps in advance, where you want the feature enabled.
MIUI 13 has a lot of under the hood improvements that promise a smoother and faster experience right now, as well as for the next couple of years due to many optimizations. The interface is pretty much MIUI 12 with a couple of tweaks here and there. So, if you didn't expect a groundbreaking redesign, you will feel right at home with MIUI 13. We're still wondering if the UI elements present on the Chinese ROMs will make it to global variants.
Performance and benchmarks
The Xiaomi 12 Pro is equipped with the latest high-end Snapdragon, the 8 Gen 1. Qualcomm's flagship SoC for 2022 is manufactured on a 4nm process and features an octa-core CPU with one Cortex-X2 prime core, a powerful Adreno 730 GPU, and integrated 5G modem. It's the same chipset you'd find in some versions of the Galaxy S22 series models, as well as virtually every other competing top-tier Android.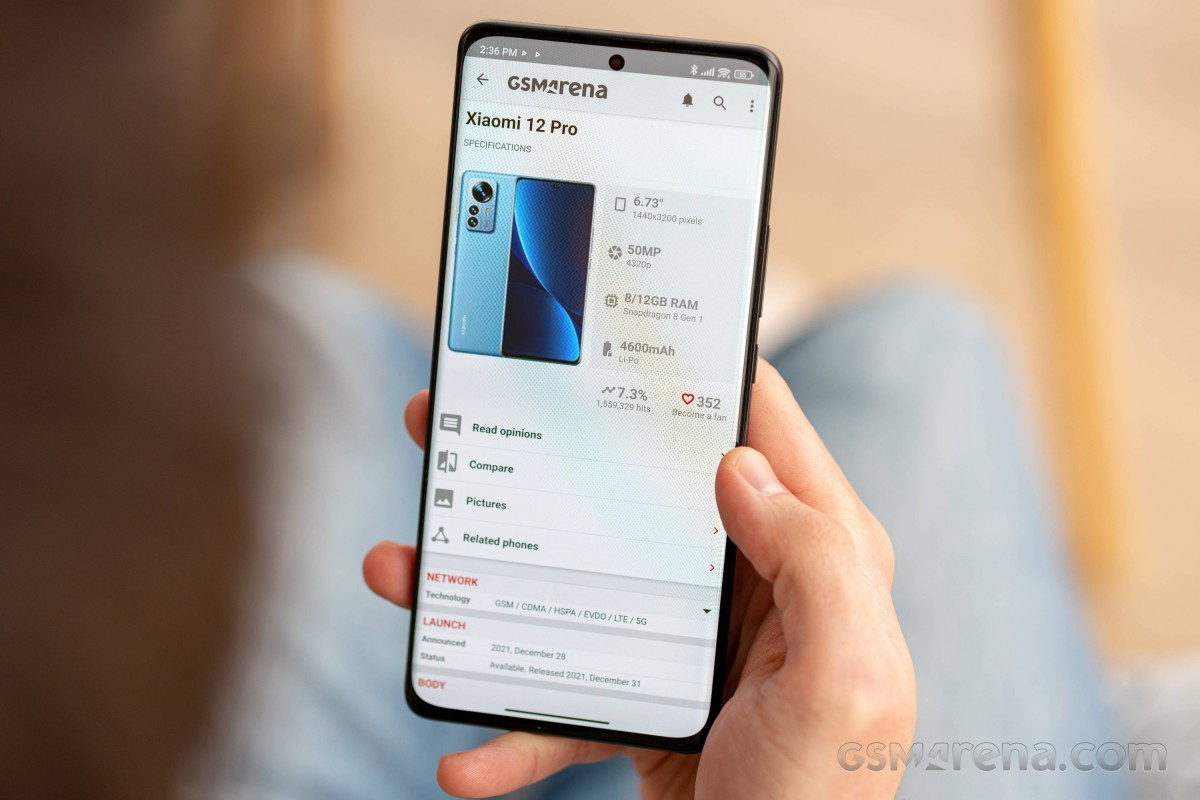 The global 12 Pro is available in two memory configurations - 8GB/256GB and 12GB/256GB (as is our review unit). China also gets an 8GB/128GB version.
Starting off our round of benchmarking in GeekBench as usual, we're seeing slightly lower scores in the single-core test, compared to other SD 8 Gen 1 models, but less of a difference under multi-threaded loads. The Xiaomi has a small edge against the Exynos Galaxy S22+, but is generally tied with the Ultra.
GeekBench 5 (multi-core)
Higher is better
ZTE nubia Red Magic 7
3855
iQOO 9 Pro
3708
Xiaomi 12 Pro
3682
Asus Zenfone 8 Flip
3673
Samsung Galaxy S22 Ultra (1440p)
3657
Sony Xperia Pro-I
3540
Samsung Galaxy S22+
3528
Sony Xperia 1 III
3515
Realme GT2 Pro
3501
Xiaomi Mi 11
3489
vivo X70 Pro+
3469
Oppo Find X5 Pro
3433
Xiaomi Mi 11 Ultra
3191
Huawei P50 Pro
3145
GeekBench 5 (single-core)
Higher is better
ZTE nubia Red Magic 7
1246
Realme GT2 Pro
1238
iQOO 9 Pro
1231
Samsung Galaxy S22 Ultra (1440p)
1180
Xiaomi 12 Pro
1169
Samsung Galaxy S22+
1165
Sony Xperia 1 III
1130
Sony Xperia Pro-I
1129
Xiaomi Mi 11 Ultra
1126
Asus Zenfone 8 Flip
1126
vivo X70 Pro+
1106
Huawei P50 Pro
1105
Xiaomi Mi 11
1085
Oppo Find X5 Pro
1002
Similarly, in Antutu the 12 Pro is posting about average results for its chipset, in between the Oppo Find X5 Pro and the Realme GT2 Pro, with the overachieving nubia a notch higher. The Galaxy S22+ (E2200), meanwhile, sits a bit below the Xiaomi.
AnTuTu 9
Higher is better
ZTE nubia Red Magic 7
1056488
Oppo Find X5 Pro
1012896
iQOO 9 Pro
997948
Xiaomi 12 Pro
985226
Samsung Galaxy S22 Ultra (1440p)
968359
Realme GT2 Pro
966251
Samsung Galaxy S22+
886916
vivo X70 Pro+
837833
Asus Zenfone 8 Flip
797484
Xiaomi Mi 11 Ultra
794016
Huawei P50 Pro
786215
Sony Xperia 1 III
749132
Sony Xperia Pro-I
725839
In the GPU department, the 12 Pro is posting very similar numbers to the rest of this year's flagship crop with the latest Snapdragon. The Exynos Galaxy isn't quite as strong a performer in benchmarks and is a bit behind that bunch.
GFX Aztek ES 3.1 High (onscreen)
Higher is better
ZTE nubia Red Magic 7
58
Samsung Galaxy S22+
50
Asus Zenfone 8 Flip
41
iQOO 9 Pro
36
Realme GT2 Pro
36
Xiaomi 12 Pro
36
Sony Xperia 1 III
36
Sony Xperia Pro-I
36
Oppo Find X5 Pro
35
Samsung Galaxy S22 Ultra (1440p)
30
Huawei P50 Pro
27
vivo X70 Pro+
25
Xiaomi Mi 11 Ultra
23
Xiaomi Mi 11
22
GFX Aztek ES 3.1 High (offscreen 1440p)
Higher is better
ZTE nubia Red Magic 7
43
Realme GT2 Pro
42
Xiaomi 12 Pro
41
iQOO 9 Pro
40
Oppo Find X5 Pro
40
Samsung Galaxy S22 Ultra (1440p)
31
Samsung Galaxy S22+
31
Asus Zenfone 8 Flip
28
Xiaomi Mi 11 Ultra
27
Sony Xperia 1 III
27
vivo X70 Pro+
27
Sony Xperia Pro-I
27
Xiaomi Mi 11
25
Huawei P50 Pro
22
GFX Aztek Vulkan High (onscreen)
Higher is better
ZTE nubia Red Magic 7
64
Samsung Galaxy S22+
51
Asus Zenfone 8 Flip
45
Realme GT2 Pro
39
iQOO 9 Pro
37
Xiaomi 12 Pro
37
Oppo Find X5 Pro
36
Samsung Galaxy S22 Ultra (1440p)
29
vivo X70 Pro+
26
Sony Xperia Pro-I
26
Huawei P50 Pro
26
Xiaomi Mi 11 Ultra
25
Xiaomi Mi 11
24
Sony Xperia 1 III
24
GFX Aztek Vulkan High (offscreen 1440p)
Higher is better
ZTE nubia Red Magic 7
48
Realme GT2 Pro
46
Xiaomi 12 Pro
45
iQOO 9 Pro
44
Oppo Find X5 Pro
44
Samsung Galaxy S22 Ultra (1440p)
35
Samsung Galaxy S22+
34
Asus Zenfone 8 Flip
31
Huawei P50 Pro
30
Xiaomi Mi 11 Ultra
29
vivo X70 Pro+
29
Xiaomi Mi 11
28
Sony Xperia 1 III
28
Sony Xperia Pro-I
26
GFX Car Chase ES 3.1 (onscreen)
Higher is better
ZTE nubia Red Magic 7
77
Samsung Galaxy S22+
68
Asus Zenfone 8 Flip
62
Sony Xperia 1 III
54
Sony Xperia Pro-I
51
Realme GT2 Pro
48
iQOO 9 Pro
46
Xiaomi 12 Pro
46
Oppo Find X5 Pro
44
Huawei P50 Pro
44
Samsung Galaxy S22 Ultra (1440p)
37
Xiaomi Mi 11 Ultra
34
Xiaomi Mi 11
33
vivo X70 Pro+
33
GFX Car Chase ES 3.1 (offscreen 1080p)
Higher is better
ZTE nubia Red Magic 7
97
Xiaomi 12 Pro
96
iQOO 9 Pro
95
Realme GT2 Pro
95
Oppo Find X5 Pro
94
Samsung Galaxy S22 Ultra (1440p)
76
Samsung Galaxy S22+
76
Xiaomi Mi 11 Ultra
69
Asus Zenfone 8 Flip
69
Sony Xperia Pro-I
69
Sony Xperia 1 III
68
Xiaomi Mi 11
67
vivo X70 Pro+
66
Huawei P50 Pro
64
3DMark Wild Life Vulkan 1.1 (offscreen 1440p)
Higher is better
ZTE nubia Red Magic 7
10118
Oppo Find X5 Pro
9758
iQOO 9 Pro
9673
Xiaomi 12 Pro
9664
Realme GT2 Pro
9487
Samsung Galaxy S22 Ultra (1440p)
7437
Samsung Galaxy S22+
7405
Sony Xperia 1 III
5807
Sony Xperia Pro-I
5753
Asus Zenfone 8 Flip
5677
Xiaomi Mi 11 Ultra
5676
Xiaomi Mi 11
5673
Huawei P50 Pro
5651
vivo X70 Pro+
5332
Xiaomi says it's fitted the 12 Pro with a vapor chamber spanning 2,900 square millimeters (roughly the area of a 54mm square, though the actual configuration is obviously a more complex shape), with three graphite sheets pitching in to help dissipate heat.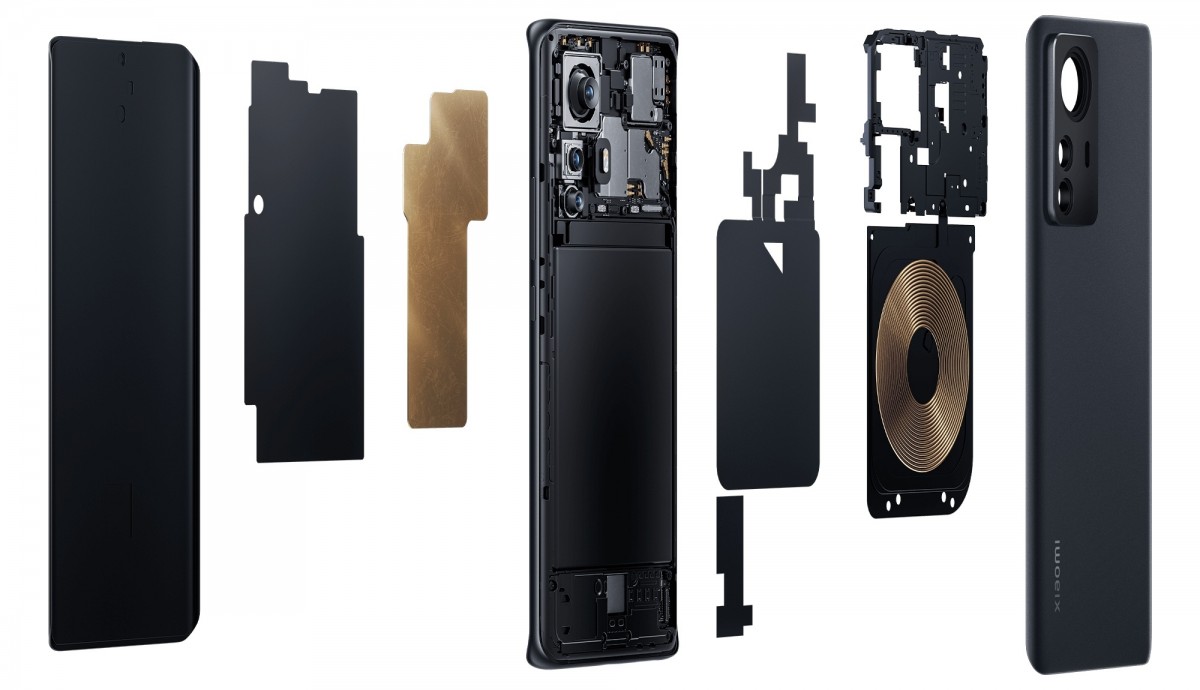 Well, it's not doing a spectacular job. In the phone's regular Balanced mode, it showed heavy throttling under sustained CPU load in the CPU Throttling test, with performance dropping to 80% not even three minutes into it, then dipping to 60% around the 6th minute. We were then looking at some choppy ups-and-downs behavior for some 20 minutes at which point it settled at just under 60% of peak performance for the remainder of the test.
The phone also wouldn't complete the 20-minute 3DMark Wild Life stress test, aborting a little after half-way. After that it wouldn't launch any apps other than the Phone or Contacts for a few minutes until it cooled down.
We then switched to the Performance mode. Wild Life test still wouldn't finish though it did make it for a couple more loops than in Balanced mode. CPU throttling test, similarly, didn't show a dramatic difference in behavior.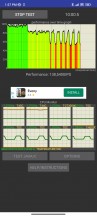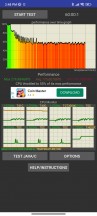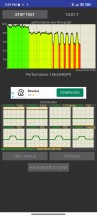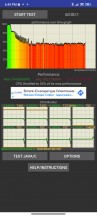 CPU Throttling Test: Balanced (10mins) • Balanced (1h test) • Performance (10mins) • Performance (1h test)
All of this isn't to say that the phone struggles in real-world usage or shows signs of choking. No, what we're trying to convey is that it has less than ideal thermal dissipation properties and also doesn't handle heat build-up very gracefully - a more gradual ramp down of performance is preferable to the 12 Pro's peaks and dips.
In terms of camera quality, which will be better Mi 12 Pro or S22? At present time (during festive sale) in India, this two smartphone sold in same price!
Yeah man it's crazy even Xiaomi is Claiming that this is normal and they have no permanent solution for this
yes its normal , this is the gyroscope sensor