Xiaomi 12S Ultra review
GSMArena Team, 15 July 2022.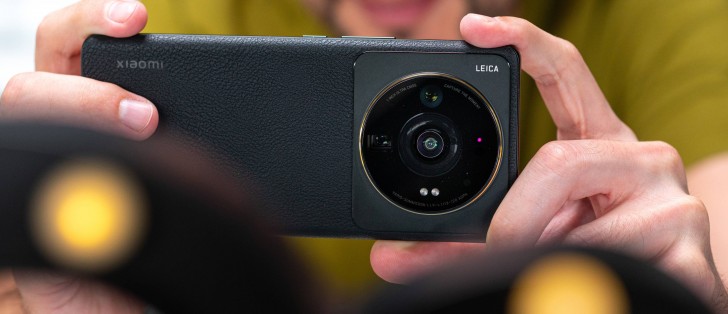 Daylight image quality
We adopted the Leica Vibrant mode with the AI toggle off as the default state for taking pictures and these are some of the nicest pictures we've seen from a phone. Color rendition is just right - vibrant as advertised, indeed, but with a measured approach and not in that overly colorful 'AI' way.
Dynamic range is excellent with a caveat - Xiaomi has opted for a somewhat contrasty rendition, which, together with a (very reasonable) inclination towards highlight preservation, could leave your shadows a bit dark, especially if you're used to a more HDR-y look. Maybe you'll like the results straight-out-of-camera, and that's fine, but if you don't, playing around with the sliders in your favorite photo editing software can lift your shadows without much detriment to quality. We certainly expect Ultra fans to know a thing a two about at least basic post-processing.
On a pixel level, we're seeing minimal noise and great detail with a relatively natural rendition of random textures without excessive sharpening. We did observe more than the usual false color with the white balcony blinds and wall paneling in the 5th and 6th samples, but that's a bit of a niche issue.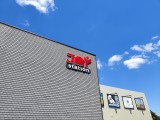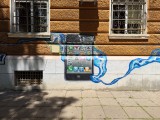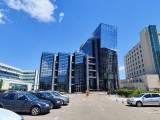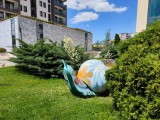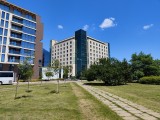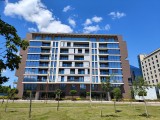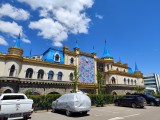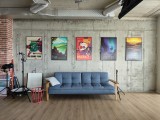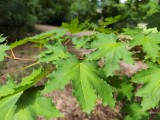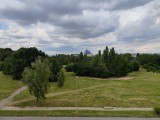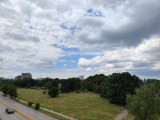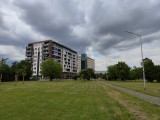 Daylight samples, main camera (1x), Leica Vibrant
One point worth making here is that this new camera is superior at out-of-focus area rendition than the one on the Mi 11 Ultra, and that was already among the best at this particular thing. The 12S Ultra has more bokeh, and it's better bokeh - backgrounds are smoother, and bokeh balls are larger, rounder, and less busy. Pretty nice stuff.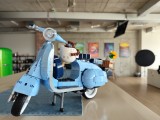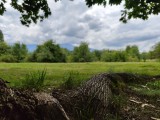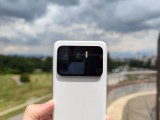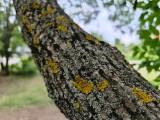 Daylight samples, main camera (1x), Leica Vibrant
The Leica Authentic mode dials down the sharpening and makes for an even nicer, organic take on foliage and other random detail. We can't say we're fans of the tonal properties of these images, though - they are even more contrasty, shadows are even darker, and especially overcast scenes can have a downright gloomy look. There's also somewhat of a vignetting effect to these, and we can't say we understand its deliberate 'application' - vignetting is essentially a flaw/compromise in lens design. Then again, perhaps that's the 'authentic' Leica look.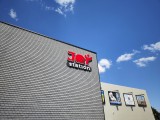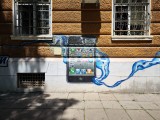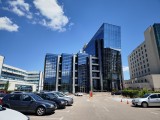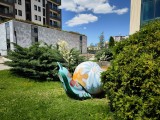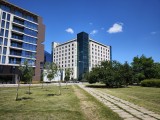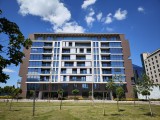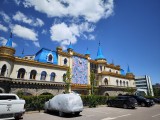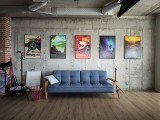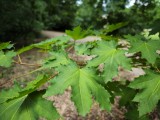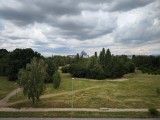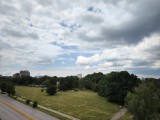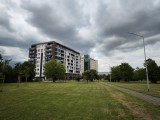 Daylight samples, main camera (1x), Leica Authentic
Here are a few of the same scenes, but shot with AI toggle on. Nothing out of the ordinary - higher saturation with lush greens and deeper blues, and some extra contrast.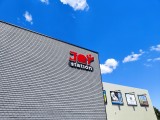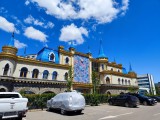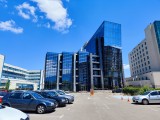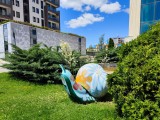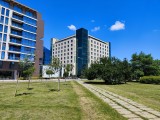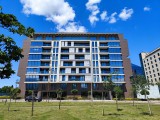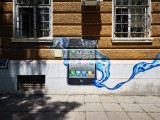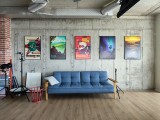 Daylight samples, main camera (1x), Leica Vibrant, AI On
With the hardware on the ultrawide camera essentially the same, it's no wonder we're getting similar images to what the previous phone was capturing. That said, there's one somewhat significant difference. Xiaomi does specify a narrower field of view for this model, and the way we see it, that's a result of more aggressive software distortion correction.
That's a good thing we'd say. The Mi 11 Ultra's ultrawide does have some pretty noticeable distortion left over even after correction, and there's no such thing on the 12S Ultra. And while some coverage has been lost, this remains one of the wider ultrawides on a phone.
It's also one of the best ultrawides in other respects too. There's a bit of that high contrast, dark shadow action going on, though dynamic range remains respectable. Colors, too, leave little to be desired.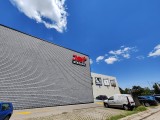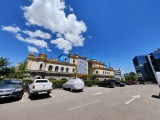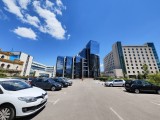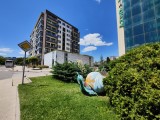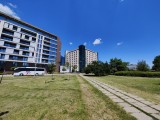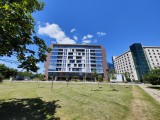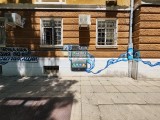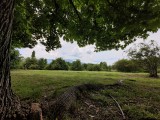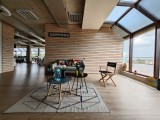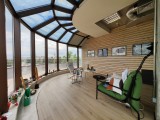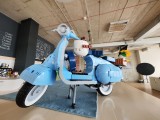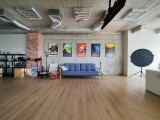 Daylight samples, ultrawide camera (0.5x)
On to the opposite end of the zoom range, where we're treated to some fine 5x pictures. There's a lot of detail in these, albeit with some heavier sharpening than before, but still reasonable. Micro contrast is also nice, and on a global scale, we're actually more on board with the tonal rendition here than on the Mi 11 Ultra's tele and, perhaps, the 12S Ultra's own other cameras - we'd say we're getting better-developed shadows on this camera than the other two, and not at the expense of highlight dynamic range either. Again, nice lively colors in this Leica Vibrant mode.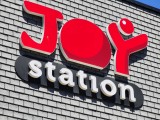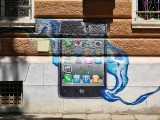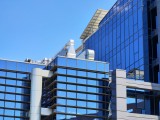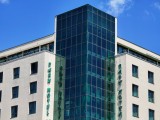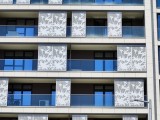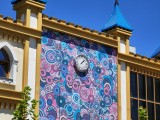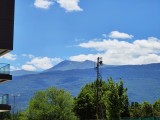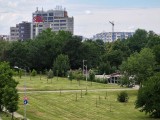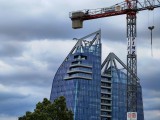 Daylight samples, telephoto camera (5x zoom)
We took a few samples at an intermediate 2x zoom level, since the gap between the main camera's 23mm equivalent focal length and the tele's 120mm Is quite wide, and photo ops in between can often present themselves. We're happy to report that the 12S Ultra can capture solid images at this level, easily good enough to make you not care about a missing dedicated 2x camera. In fact, we'd take these over, say, the vivo X80 Pro's 2x shots from its 2x zoom camera.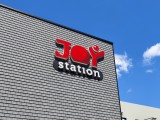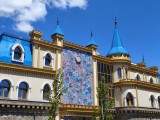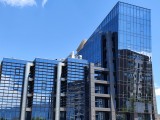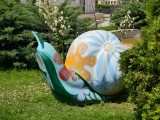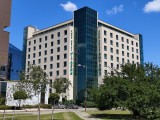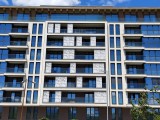 Daylight samples, main camera (2x zoom)
That's a good segue to take us into the full-res mode - after all, if the main camera can conjure up such good 2x images, it probably has a ton of raw data to work with. And, indeed, these are pretty neat - they have crispiness to them that we're not used to seeing from Quad Bayer cameras at nominal resolution, and we'd say that for once, these actually make sense. The minor increase in noise at 1:1 magnification is negligible, there's no dip in dynamic range, and color rendition remains excellent.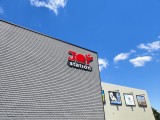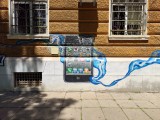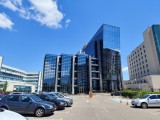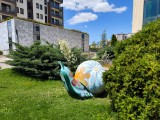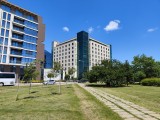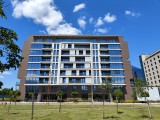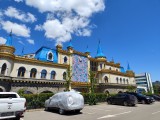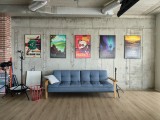 Daylight samples, main camera (1x), 50MP
The ultrawide, too, can offer more detail when shooting at full resolution, but we fount it to be more dependent on the lighting - in more challenging scenes, the advantage can be minimal to non-existent, hinting that there might be some HDR action even at full-res.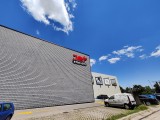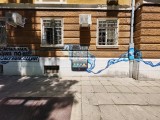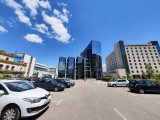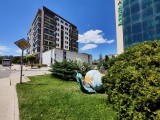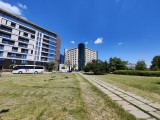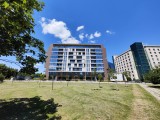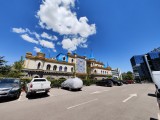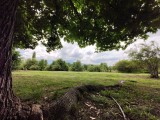 Daylight samples, utlrawide camera (0.5x), 48MP
It's only on the telephoto that we struggled to see extra detail at 48MP. Here are a few samples for you to stare at.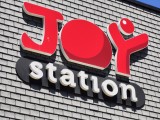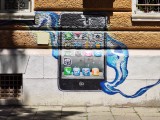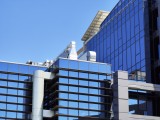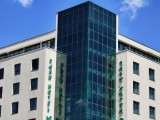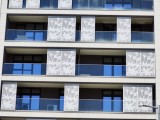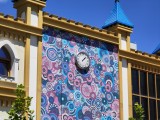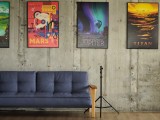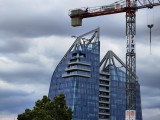 Daylight samples, telephoto camera (5x), 48MP
Low-light image quality
As has become standard practice, the 12S Ultra has auto Night mode processing in Photo mode, so it will apply whatever secret sauce it has as it sees fit. It's the default state, too, though we did turn it off for comparison purposes - the third set of samples for each camera.
So, with the Auto Night mode on, the 12 Ultra's main camera low-light photos are very likely the best ones we've seen from a phone. Dynamic range is super wide, highlights are well contained with point light sources remaining well defined without burning everything around them, while shadows are also nicely developed and detailed. And throughout the tonal range, detail is sharp and crispy and a step up from the already excellent Mi 11 Ultra. It's hard to argue with a 30% increase in sensor area and a year of ISP progress.
Colors maintain a nice level of saturation, and the auto white balance handles even complex scenes flawlessly.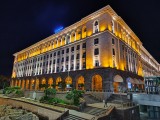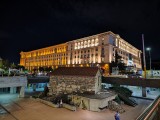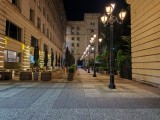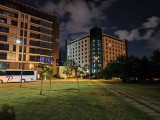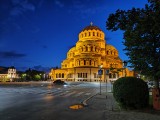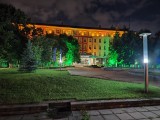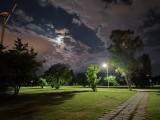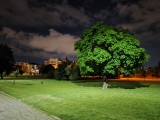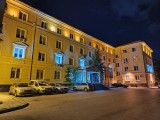 Low-light samples, main camera (1x), auto Night mode
The full-on Night mode brings next to no changes. Perhaps there's an occasional marginal improvement in the deepest of shadows, but that could very well be due to variations from shot to shot, more so than between modes. Auto is good enough.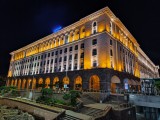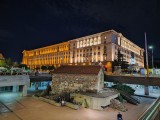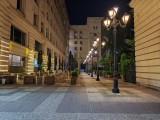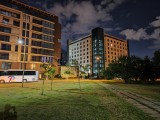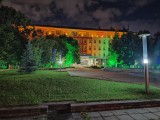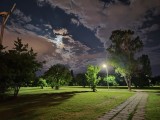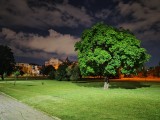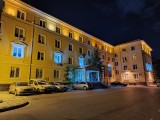 Low-light samples, main camera (1x), dedicated Night mode
As promised, here is how a few of those scenes look with the Auto Nigh mode turned off. You'll note the narrower dynamic range resulting in harsher tonal extremes - both shadows and highlights. You could argue that there's an advantage in sharpness in scenes with more balanced lighting, and we'd be inclined to agree, but it's minimal, and we'd be happy to just leave the Auto On and not worry about it for the bulk of low-light shooting.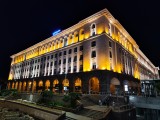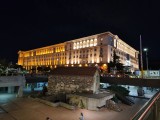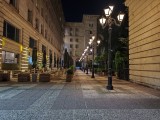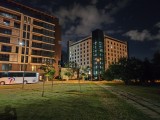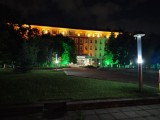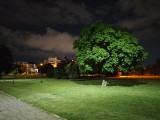 Low-light samples, main camera (1x), auto Night mode OFF
The ultrawide may not be quite a match for the main camera in low light, but it does produce respectable results in its own context - the Xiaomi rivals bigger-sensor units like the one on the Find X5 Pro, for example. It's got a wide dynamic range and top-class rendition of shadows and highlights coupled with excellent color fidelity and saturation. Detail is very good, but in this respect, the Find does snatch a narrow victory, with the asterisk that it does benefit from a narrower field of view.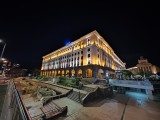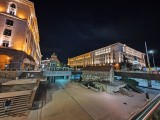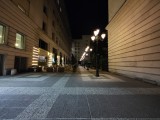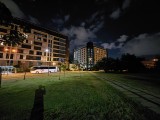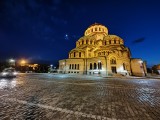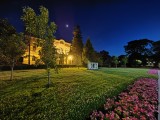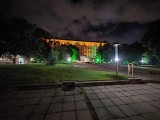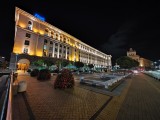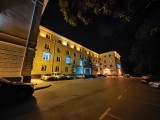 Low-light samples, ultrawide camera (0.5x), auto Night mode
Similarly to the main camera, we weren't able to observe a meaningful difference between the results obtained on the ultrawide in Night mode and ones in Photo mode with the Auto Night mode switched on.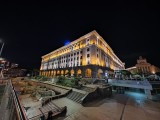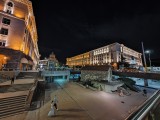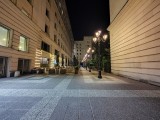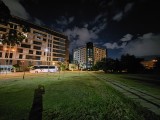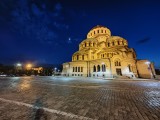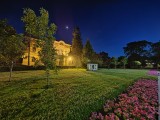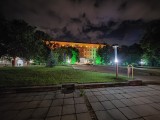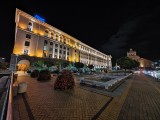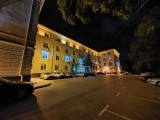 Low-light samples, ultrawide camera (0.5x), dedicated Night mode
With Night mode entirely off, you'd be looking at a predictably narrow dynamic range with blown highlights and poor shadow development. Once again, areas with more balanced light might have a minor sharpness advantage, but it's not worth the overall inferior look.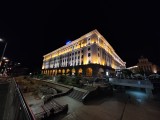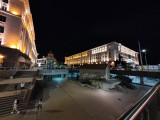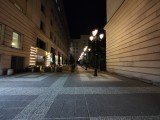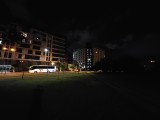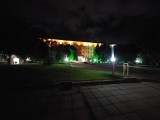 Low-light samples, ultrawide camera (0.5x), auto Night mode OFF
In Photo mode with the Auto Night on, shooting at 5x zoom proved unreliable. Five out of the eight images below were captured on the main camera, and 5 times digital zoom at night is bound to look bad when viewed from up close. Even a well-lit scene like the one in the 5th sample was outsourced to the one-incher. We observed no such behavior from the Mi 11 Ultra, so it could be a matter of further fine-tuning on the new phone.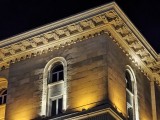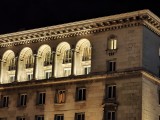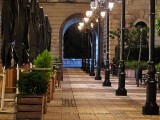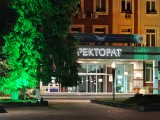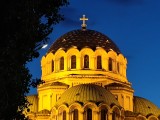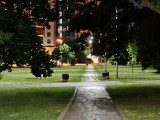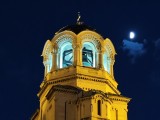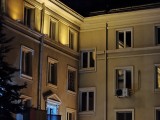 Low-light samples, telephoto camera (5x), auto Night mode
We got none of that insecurity when shooting in the full-on Night mode - all the pictures were taken on the 5x unit, and they aren't half bad. With the exception of the third scene where we didn't happen to get a keeper for one reason or another, the images are sharp and detailed. Dynamic range is wide, and colors are likeable too.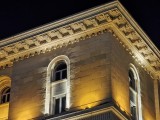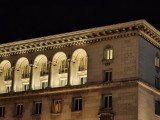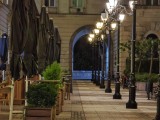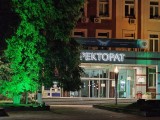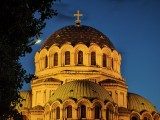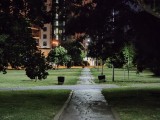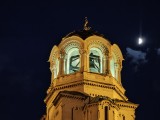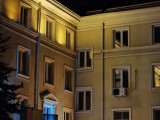 Low-light samples, telephoto camera (5x), dedicated Night mode
The 2x zoom level produces usable results in the dark while not quite as great as in daylight. Per-pixel detail isn't spectacular, but the global parameters are solid, and you can get away with using these as long as you stick to reasonable magnifications.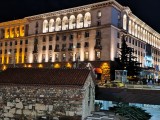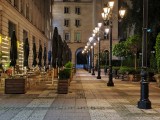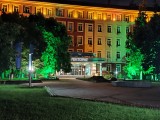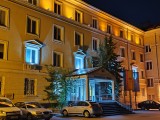 Low-light samples, main camera (2x)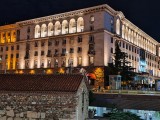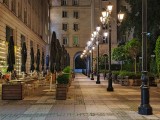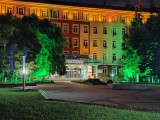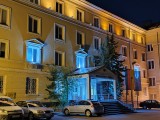 Low-light samples, main camera (2x), Night mode
Once you're done with the real-world samples, head over to our Photo compare tool to see how the Xiaomi 12S Ultra stacks up against the competition.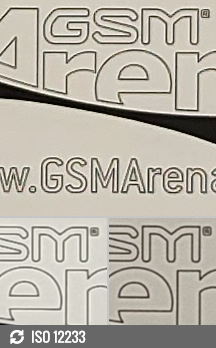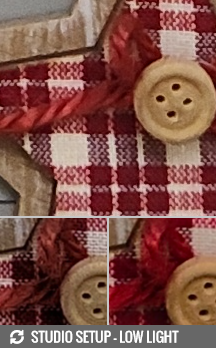 Xiaomi 12S Ultra against the Xiaomi Mi 11 Ultra and the Galaxy S22 Ultra in our Photo compare tool
Portrait mode
Portrait mode on the Xiaomi 12S Ultra has a default - generic, so to speak - state, plus a trio of 'Pro lenses'.
The default mode crops in to 2x so you're not in your subject's face but still produces 12MP images. As we established earlier, that's no big deal for the main camera, and these are still of very high quality. Subject detection is excellent, though you'd be wise to tone down the blur level because the pre-set one is too high and outs the synthetic nature of the effect.
The first of the Pro lenses is 'Black & white / 35mm', because the color palette and focal length are tied together, right? We do like these - the lack of color masks whatever imperfections there might be in the subject detection (not that it's common).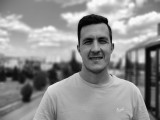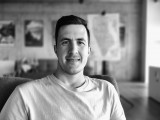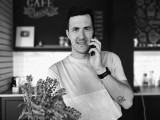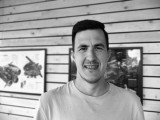 Portrait mode samples, Black & white / 35mm
Next up is the 'Swirly bokeh / 50mm' lens. It helps to have specular highlights in the background (essentially only our first shot) to make the swirliness appear. The 2x digital zoom from the main camera continues to deliver solid quality on your subject.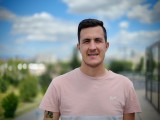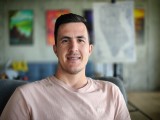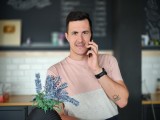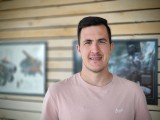 Portrait mode samples, Swirly bokeh / 50mm
Then there's the 'Soft focus / 90mm' mode. The 90mm equivalent focal length is now obviously beyond the limits of the 23mm main camera to produce a sharp image, so we might as well call the mode 'soft focus'. We'd avoid this one as we're missing the point of downright blurry images.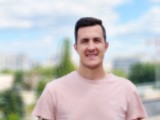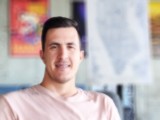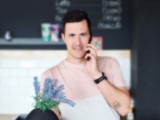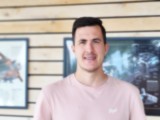 Portrait mode samples, Soft focus / 90mm
And that brings us to the 'Portrait mode in disguise'. With a primary camera like the 12 Ultra's there's a whole lot of native blur potential. As we showed earlier with non-human subjects, it's indeed capable of making backgrounds melt away, and it has a very nice bokeh quality.
The obvious issue with people shots, however, is that the 23mm focal length is ill-suited to head-and-shoulders style framing as it puts the camera way too close to subject, thus distorting facial features. At the same time, it's still not enough blur to make your subject stand out against a closer background like in the third and fourth samples. So ultimately, a good Portrait mode on a smartphone still has merit. As does a real camera, of course.
Selfies
Selfies on the 12S Ultra come out at the full 32MP resolution, and we've said time and time again that this is too much. Still, these are very detailed and have very mature processing of that detail - even at a (ridiculous for 32MP selfies) 1:1 magnification, these look about as good as any from phones with similar specs. In any case, we suggest downscaling them to something more sensible like 12MP.
Dynamic range is good on these, great if the HDR engages, but that's not always the case, though it won't let you down in properly backlit scenes. The colors are accurate if a little lifeless.
Subject detection in portrait mode is very good, but the default blur level feels excessive. HDR is apparently a no-go either.
But why bother with portrait mode at all (and front camera selfies in general) when you can just flip the phone around and take selfies with that 1-inch primary camera and enjoy its natural blur, not to mention overall much better quality? Plus, the huge glass circle serves nicely as a mirror so you can get some rough framing, more precise once you get used to it.
Anonymous
22 Jan 2023
gM$
curved display
I dont understand why they dont use "rare display" in new models.. very wierd.. maybe it was draining battery ? but the user would open it up only when they were gonna use it.. and then turn it off... so i guess "battery drain" wa...