Xiaomi announces 30W Mi Charge Turbo wireless charging for Mi 9 Pro 5G
Chip, 09 September 2019
Xiaomi showcased its latest smartphone innovation today, introducing its Mi Charge Tubro tech. It's a wireless charging standard supporting the unseen-on-a-smartphone 30W speed. A 5-layer nanocrystal receiver coil was used with a conversion efficiency of 98 percent, which should help keep temperatures under control too.
The company claims that should be enough to take a flat 4,000mAh battery to 50% in just 25 minutes. A full charge on the same size is achieved in 69 minute. In comparison the previous best by Xiaomi - Mi 9, which went to 20W - only charged 30% of its 3,300mAh battery in 30 minutes in our test.
Granted, real life charging is always slower than the theoretical maximum as there's always some throttling involved, but the new tech should still offer a significant speed boost.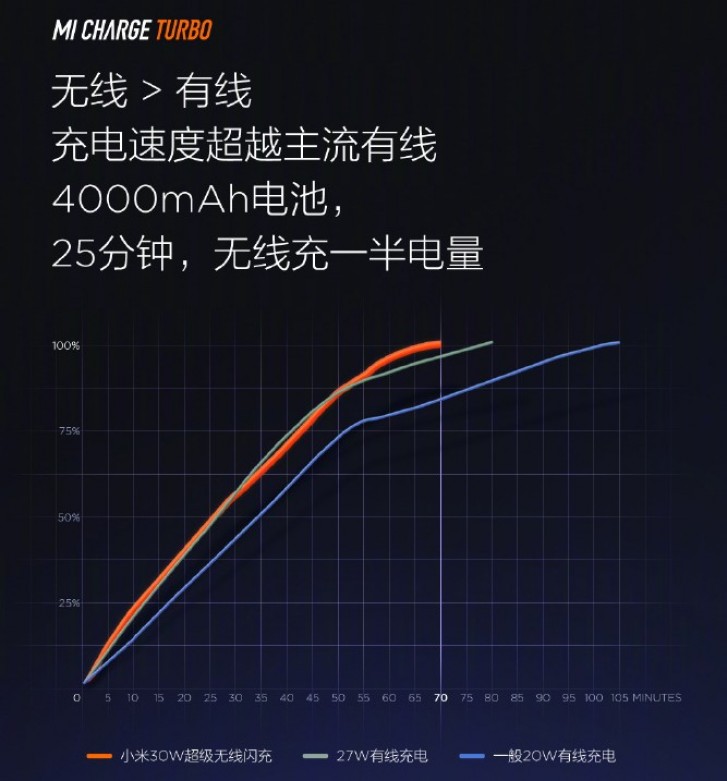 Xiaomi confirmed that the 30W Mi Charge Turbo will be making its debut on its upcoming Mi 9 Pro 5G flagship, which is coming this month. It didn't clarify if the speedy charger will be included in the retail package or if you'd have to purchase it separate as with the Mi 9.
The company also used the event to announce that it's also developing 40W wireless charging standard and it's already in the testing stages. Previously, Xiaomi teased a 100W wired charger, but we are still far from seeing that in actual product.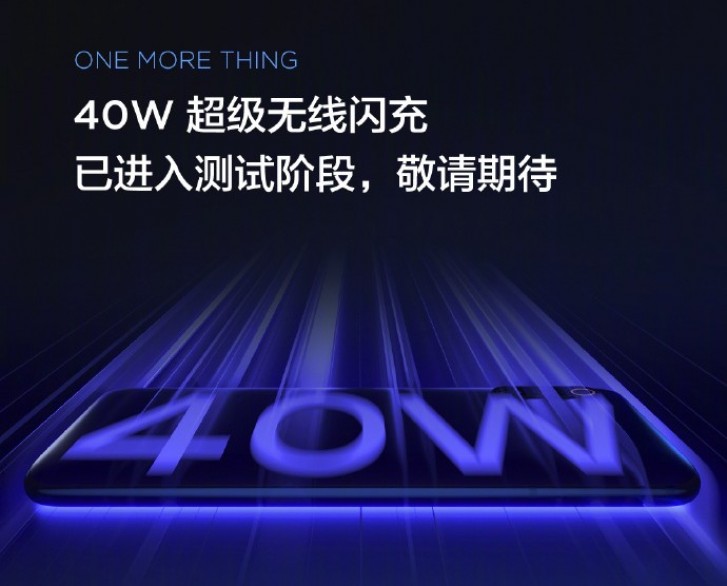 Source (in Chinese)
Related
True tho.. But still that's the trend
I honestly bought the S10e for 4 reasons: 1. Compact size 2. IP68 3. Flat screen 4. Good camera and CPU Now, I don't plan to upgrade for years to come.
Popular articles
Popular devices
Electric Vehicles