Interview: Xiaomi's Andrzej Gladki talks foldable phones and market expansion
Sagar, 08 August 2021
Xiaomi recently opened its first Xiaomi Store in Bulgaria, located at the Paradise Center in the country's capital - Sofia. Following the event we had a chance to speak with Mr. Andrzej Gladki, who is currently the company's Deputy General Manager for the CEE & Nordics region.
Mr. Gladki is in charge of the sales in all channels within the region and the management of the sales team, and he told us that the Store in Sofia is just the first of the many stores Xiaomi's planned to open in Bulgaria. Mr. Gladki also revealed that the official Xiaomi Stores in Bulgaria will work with a new distributor having its own channel, meaning it will be easier for the customers in the country to buy Xiaomi products that weren't available before. You can read the interview below for all the details.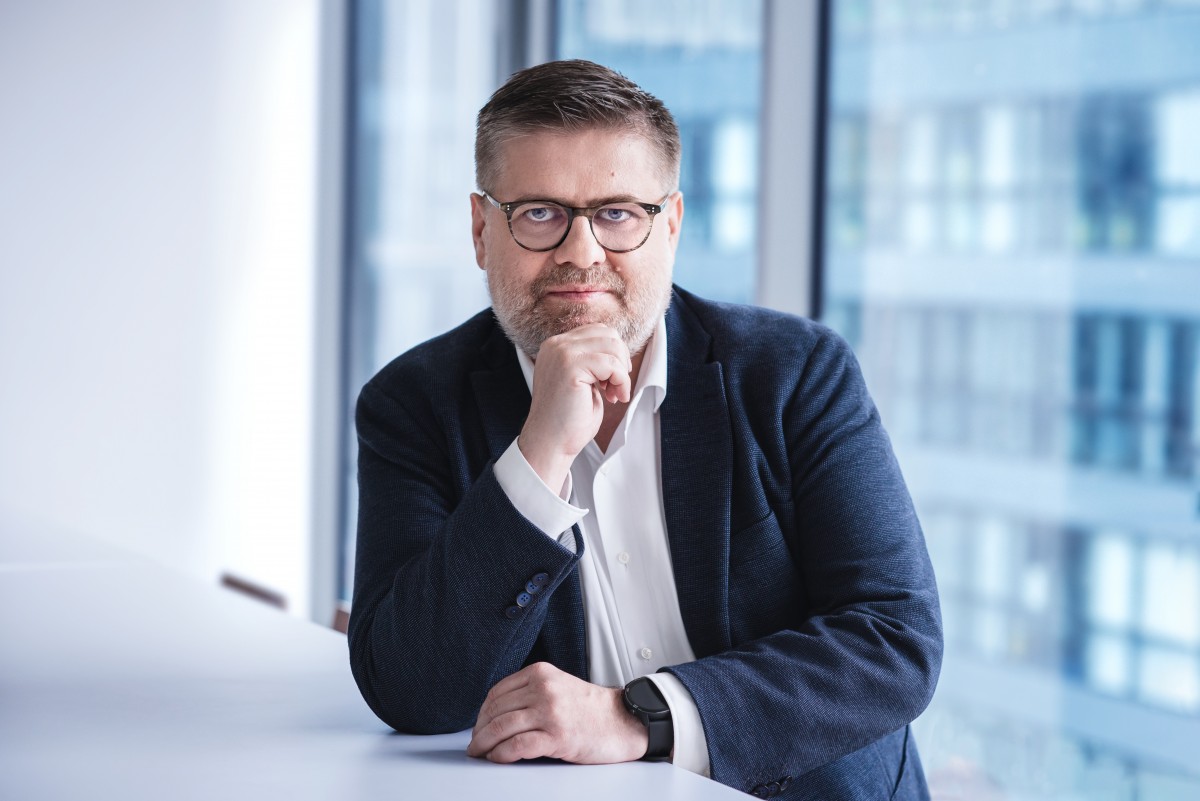 Xiaomi keeps expanding its presence in more and more markets, with Bulgaria becoming the latest to get an official Xiaomi store - which are the next countries on your roadmap?
Our region (CEE & Nordics / Northeast Europe) consists of 26 markets. We are present with business operations running in all of these, with either local teams or covering some markets from the neighboring countries. Regarding Xiaomi Stores, we already have 108 in our region. The next store openings are planned in Romania, Croatia, Slovenia, Czechia, Slovakia, Poland, Albania, and of course Bulgaria.
How important is it to have those flagship stores for the success of the brand? Are they more of a reputation booster that helps improve brand recognition, or do they also make sense as a profitable retail channel on their own?
We are opening Xiaomi Stores together with our Partners and we definitely want them to be profitable for them. We are implementing more and more analytics to secure this factor. By improving the retail efficiency and broadening the portfolio of our ecosystem products, Xiaomi Stores can be commercially profitable by both raising the sales volume and decreasing the cost. Nevertheless, Xiaomi Stores are not only a core sales channel. It's also a showroom to showcase the full portfolio of our products to our Xiaomi Fans, customers and Partners.
As a follow-up to the previous question - can we expect Xiaomi to expand its store network in Europe or focus more on online sales and carriers?
Being the No. 1 smartphone manufacturer in Europe and No. 2 in the world, with a strong and growing portfolio of AIoT products, we have to expand all our channels. E-commerce and Xiaomi Stores network are traditional, core channels of Xiaomi. Nevertheless, carrier and open market retail channels are equally important and we are covering them successfully during the recent years. In our region, CEE & Nordics, the carrier channel is especially important and influential.
What's the relative popularity of the Xiaomi line-ups in Europe - is it the Redmi phones that sell the best, the flagship Mi line, or the POCO ones?
Every line-up has its own product pursuit. The Xiaomi series aims to bring the most advanced and innovative technologies to the high-end segment, while the Redmi series focuses on offering quality products to the mass market at very affordable prices. POCO, as an independent brand, is designed for geeks and tech fans, extremely young, fashionable and powerful.
In particular, it would be great if you could share more about the performance of the Mi 11 Ultra - it's an amazing flagship that we thoroughly loved, but it's an expensive phone too. Can you share how many units from that one you managed to sell, or at least if it met its sales targets?
Xiaomi announced that it sold out Mi 11 Ultra at a revenue of RMB 1.2 billion (about $185 million/€155 million) in just 60 seconds at first sale. That's RMB 20 million (about $3 million/€2.6 million) per second. You can imagine how popular it was among consumers. In many markets, it has sold out entirely.
Earlier, there were reports that the Mi MIX Fold is coming to Europe at the end of Q2, but that never materialized. Are there any specific plans for bringing your first foldable phone here?
We realize that there are users very interested in foldable devices, and we'll keep you posted on any future plans.
Xiaomi has always been trying to cater to the largest audience possible by releasing a large line-up of phones and giving people more choice, but that has drawn criticism as it makes navigating said line-up rather confusing. Going forward, do you feel that this strategy is working well enough, or do you plan to streamline the line-up to some extent?
Although we offer many models, we offer something at nearly any price range. Consumers can choose the best and most suited device based on their budget. I have to again address our commitment: From entry-level to premium, Xiaomi pursues the best at every price segment. Our mission is to let everyone in the world enjoy a better life through innovative technology.
What do you feel will be the key trends in smartphone development in the next years - which areas are Xiaomi focusing the most efforts on?
We can say that smartphones as a category or form-factor already achieved maturity years ago. We had more differentiation during the pre-smartphone era. Now, it's more about refinement, like bigger screens, more processing power, more memory, better battery performance, etc. There are of course promising trends like foldable screens or voice assistants which may change a bit the paradigm of human-technology interaction.
Xiaomi has always focused on bringing best quality products at affordable prices and we are not going to change our primary values. Ultimately, our motto is "Innovation for Everyone".
Is there anything else you'd like to share with our readers?
I want to thank you very much for the opportunity to talk to you as I'm personally a great fan of GSMArena for almost 20 years. 😊 The media has always been a great source of information and opinions to me. For all GSMArena readers I want to say and assure them that Xiaomi is one of the most exciting and interesting tech companies in the world. We made incredible achievements one after another. Just a couple of days ago, we were included in the Fortune Global 500 list of 2021, ranked 338th, advancing 84 places compared with last year. We also became World No. 2 smartphone brand and No. 1 smartphone brand in Europe in terms of shipments in Q2, 2021, according to multiple market research institutes. Our strategy, vision and unique business model gives us power and momentum to achieve our next peaks. I promise to all our Xiaomi fans that we will make people's lives more pleasant and convenient and we will continue positively surprising all people around the world for many, many more times! Come and enjoy a better, smarter life with us!
Related
Anonymous
09 Aug 2021
nYE
I know someone who still uses a Nokia 8800 Sirocco special edition, so I get what you mean. However that guy is getting a smartphone soon, too many stuff, even banks, insurance and government require apps in my country now days, so you are force...
There are more like you who use a phone for practical needs and not cause they have high price and fancy brand name. I know few very rich people who still use button phones from over decade ago and drive a normal people middle class car that is also ...
Anonymous
09 Aug 2021
nYE
I agree
Popular articles
Popular devices
Electric Vehicles