Xiaomi Mi 10 Lite 5G review
GSMArena team, 15 July 2020.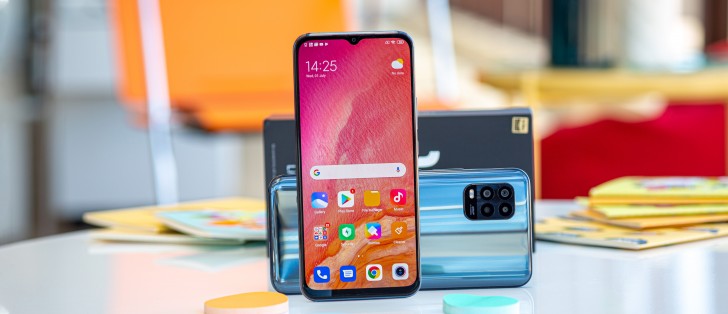 The usual pairing of Android 10 and MIUI 11
The Mi 10 Lite 5G runs MIUI 11, based on Android 10, a combination we've seen on a ton of recent Xiaomi phones. They do differ here and there, but for the most part MIUI is identical between devices running the same major version.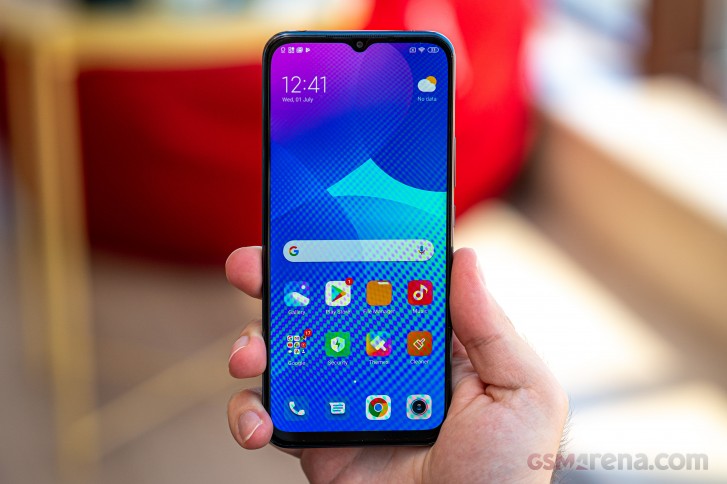 The Mi 10 Lite 5G features an Always-on display, and you can schedule it or leave it on/off all the time. MIUI 11 has a ton of themes you can choose from and make it yours and some of them can even be further customized. The AOD also supports breathing light - the edges of the display will flash with colors upon new notifications. It's not as cool as on one of the curved edge phones in the lineup (like the Mi Note 10 Lite), but at least it won't be an incentive to leave your phone face down.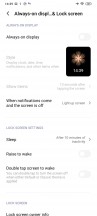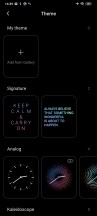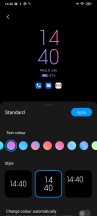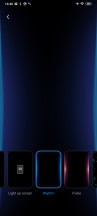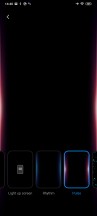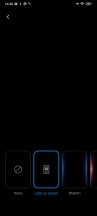 AOD and notification edge LED effects
In terms of biometric security, the Mi 10 Lite 5G gives you a choice between face and fingerprint unlock. The fingerprint reader would be our top choice as it works quickly and reliably. Facial recognition isn't as secure, but if you're after convenience it'll deliver that.
We do appreciate the extra attention to detail Xiaomi put into the visual aspects of unlocking as there are plenty of fingerprint reader animations to choose from. Better still, there are a couple of fingerprint-reader-based shortcuts you can set up for some extra convenience.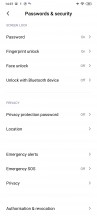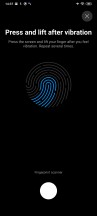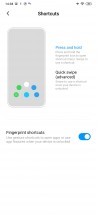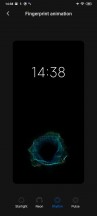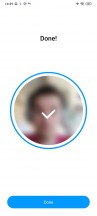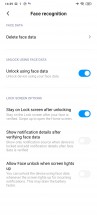 Security • Fingerprint setup • Fingerprint shortcuts • Animations • Face recognition
As far as the general layout goes, you get a few nice little extras, like a quick shortcuts pane to the left of the lock screen. In there, you can arrange and control your Mi Remote and IoT gadgets and appliances and also toggle the flashlight.
This particular build also features an app drawer option, which was missing on the Mi 10 and 10 Pro we reviewed but was to be found on the Mi Note 10s we had at the office. It's the same one introduced by the off-shoot Poco Launcher, which has now made it to non-Poco-specific MIUI versions. It's a very custom solution that sorts apps by categories, though you can move stuff around and you can also just scroll the All apps list.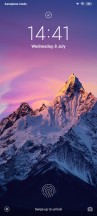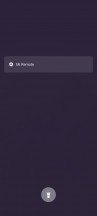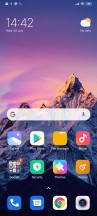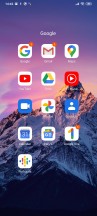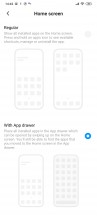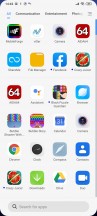 Lock screen • Quick access pane • Home screen • Folder view • App drawer
The similarly unorthodox card-based task switcher can take some time to adjust but offers all of the needed functionality. Multi-window is a bit clunky, requiring you to tap a split-screen button and then drag an app towards the top when simply dragging an app towards the already empty top could have gotten the job done. It's not a better in the native Android implementation anyway.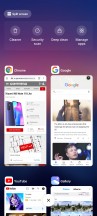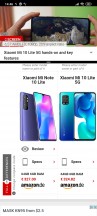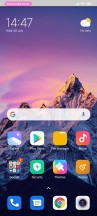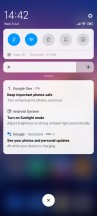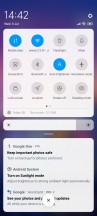 Recent apps • Split screen • Quick return to split screen • Notifications pane • Quick toggles
On the mi Note 10 Lite 5G, similarly to other Xiaomi phones with MIUI11, navigation is handled in the classic three-button nav-bar manner out of the box. A gesture-based method is available, naturally, and switching to that is the first thing we do on any phone. It's missing the thin bar on the bottom that's become the Android 10 default way for switching back and forth between apps. On MIUI, switching between the last two apps is done by swiping from the edge of a screen as if you are performing a back gesture and holding for a split second. If you are not fond of that quick switch, you can disable it in the settings menu.
You can also hide the display notch in one of two ways, either leaving the status icons in the black portion or shifting them down into the usable area.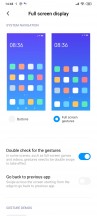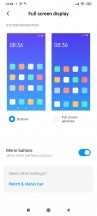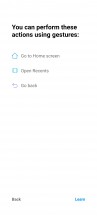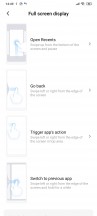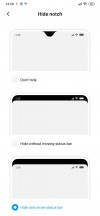 Navigation options • Notch hiding
A system-wide Dark mode is also available, and by now Xiaomi's ironed out the imperfections we observed on the Mi 10, where we even found the occasional Xiaomi app and menu that doesn't adhere to Dark Mode settings.
You get extensive theme support with MIUI. Basically, everything is subject to change including wallpapers, icons, fonts, the lot.
MIUI also offers a Security app. It can scan your phone for malware, manage your blacklist, manage or restrict your data usage, configure battery behavior, and free up some RAM. It can also manage the permissions of your installed apps, allows you to define the battery behavior of selected apps and applies restrictions only to the apps you choose.
A set of proprietary multimedia apps are on board too - Gallery, Music, and Video player. In some regions, the music and video apps include paid streaming options. MIUI 11 has a new document viewing app, which supports all popular formats and makes for a seamless experience. Mi Remote is also available for controlling legacy non-connected appliances with the IR blaster, and an FM radio app lets you listen to musing over the airwaves - record it too, but it doesn't support RDS, so you'll need to name the stations manually.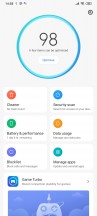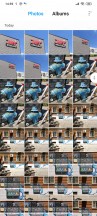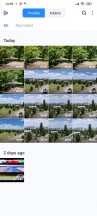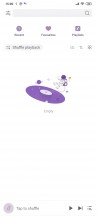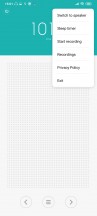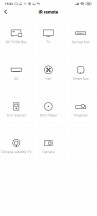 Security app • Gallery • Video • Music • FM radio • Mi Remote
Synthetic benchmarks
The Mi 10 Lite 5G runs on the Snapdragon 765G platform, Qualcomm's midrange 5G-capable chipset. It's manufactured on a 7nm production process and features a built-in modem unlike the flagship S865.
The CPU has a 1+1+6 configuration with a Prime core clocked at up to 2.4GHz, a Gold core limited to 2.2GHz (both of these Cortex-A76 derivatives) and 6 Cortex-A55-based Silver cores with a top speed of 1.8GHz. The GPU is called Adreno 620. The Mi 10 Lite 5G comes in three RAM and storage configurations - 6/64GB, 6/128GB, and 8/256GB, and we have the mid-tier variant.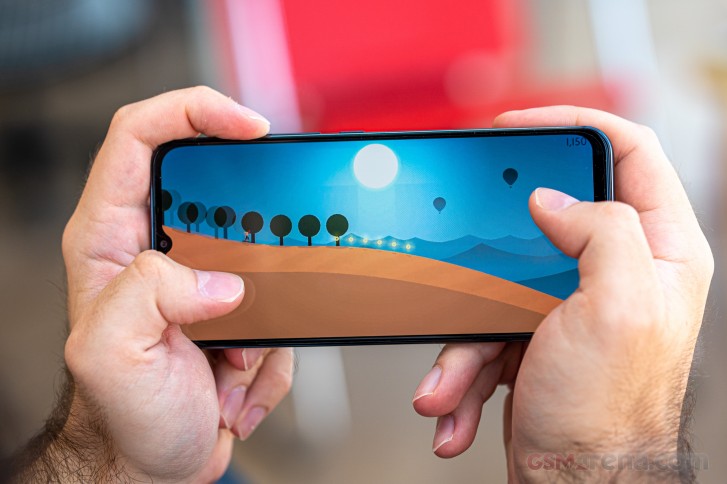 The CPU-focused GeekBench puts the Mi 10 Lite 5G at the top of the chart in the multi-core test, all other S765G devices (and the Exynos 980 Galaxy A51 5G) a small distance behind. In the single-core test, the Galaxy does pull ahead, but the Mi still manages to outperform the S765 crew. Assorted Snapdragon 720 and 730 devices are almost there, but not quite - also, no 5G capability on those.
GeekBench 5.1 (multi-core)
Higher is better
Xiaomi Mi 10 Lite 5G
1927
LG Velvet
1905
Samsung Galaxy A51 5G
1867
Motorola Edge
1862
Oppo Reno3 Pro 5G
1815
Xiaomi Redmi Note 9S
1785
Xiaomi Redmi Note 9 Pro
1785
Realme X2
1750
Samsung Galaxy A71
1733
Motorola One Fusion+
1705
Xiaomi Mi Note 10 Lite
1694
Xiaomi Redmi K30
1692
Xiaomi Redmi Note 9
1292
GeekBench 5.1 (single-core)
Higher is better
Samsung Galaxy A51 5G
677
Xiaomi Mi 10 Lite 5G
616
Oppo Reno3 Pro 5G
609
Motorola Edge
586
LG Velvet
586
Xiaomi Redmi Note 9 Pro
571
Xiaomi Redmi Note 9S
570
Xiaomi Redmi K30
548
Realme X2
545
Samsung Galaxy A71
542
Motorola One Fusion+
542
Xiaomi Mi Note 10 Lite
521
Xiaomi Redmi Note 9
361
Antutu, too, puts the Mi 10 Lite 5G in the lead, barely inching ahead of the Galaxy. The Xiaomi also beast the Reno3 Pro 5G, Motorola Edge and LG Velvet - so another first place among the S765 devices we've tested.
AnTuTu 8
Higher is better
Xiaomi Mi 10 Lite 5G
318117
Samsung Galaxy A51 5G
316007
Oppo Reno3 Pro 5G
308231
Motorola Edge
305989
LG Velvet
297372
Xiaomi Redmi Note 9 Pro
279625
Xiaomi Redmi K30
272229
Motorola One Fusion+
267980
Samsung Galaxy A71
263396
Realme X2
257443
Xiaomi Redmi Note 9S
254000
Xiaomi Mi Note 10 Lite
253271
Xiaomi Redmi Note 9
200414
The top-class performance continues in graphics benchmarks, where the Mi 10 Lite 5G leads the charts.
GFX 3.1 Manhattan (1080p offscreen)
Higher is better
Oppo Reno3 Pro 5G
38
Xiaomi Mi 10 Lite 5G
38
Motorola Edge
34
LG Velvet
33
Samsung Galaxy A51 5G
32
Xiaomi Redmi Note 9 Pro
31
Xiaomi Redmi K30
30
Samsung Galaxy A71
30
Xiaomi Mi Note 10 Lite
30
Xiaomi Redmi Note 9S
30
Realme X2
29
Motorola One Fusion+
27
GFX 3.1 Manhattan (onscreen)
Higher is better
Motorola Edge
32
Oppo Reno3 Pro 5G
32
Xiaomi Mi 10 Lite 5G
32
LG Velvet
29
Samsung Galaxy A51 5G
28
Xiaomi Redmi K30
27
Samsung Galaxy A71
27
Xiaomi Mi Note 10 Lite
26
Xiaomi Redmi Note 9S
26
Xiaomi Redmi Note 9 Pro
26
Motorola One Fusion+
25
Realme X2
24
GFX 3.1 Car scene (1080p offscreen)
Higher is better
Oppo Reno3 Pro 5G
21
Xiaomi Mi 10 Lite 5G
21
Samsung Galaxy A51 5G
20
Motorola Edge
19
LG Velvet
19
Xiaomi Redmi Note 9S
18
Xiaomi Redmi Note 9 Pro
18
Xiaomi Redmi K30
17
Samsung Galaxy A71
17
Xiaomi Mi Note 10 Lite
17
Realme X2
16
Motorola One Fusion+
16
GFX 3.1 Car scene (onscreen)
Higher is better
Motorola Edge
18
Oppo Reno3 Pro 5G
18
Xiaomi Mi 10 Lite 5G
17
Samsung Galaxy A51 5G
17
LG Velvet
16
Xiaomi Redmi K30
15
Samsung Galaxy A71
15
Xiaomi Mi Note 10 Lite
15
Xiaomi Redmi Note 9S
15
Xiaomi Redmi Note 9 Pro
15
Motorola One Fusion+
14
Realme X2
13
3DMark SSE OpenGL ES 3.1 1440p
Higher is better
Xiaomi Mi 10 Lite 5G
3294
Oppo Reno3 Pro 5G
3214
Motorola Edge
3004
LG Velvet
2987
Samsung Galaxy A51 5G
2837
Xiaomi Redmi Note 9 Pro
2497
Xiaomi Redmi Note 9S
2494
Xiaomi Redmi K30
2467
Xiaomi Mi Note 10 Lite
2467
Samsung Galaxy A71
2464
Realme X2
2402
3DMark SSE Vulkan 1440p
Higher is better
Xiaomi Mi 10 Lite 5G
3080
Oppo Reno3 Pro 5G
2995
Motorola Edge
2801
Samsung Galaxy A51 5G
2778
LG Velvet
2758
Xiaomi Redmi Note 9S
2357
Xiaomi Redmi Note 9 Pro
2356
Realme X2
2263
Samsung Galaxy A71
2253
Xiaomi Mi Note 10 Lite
2248
Xiaomi Redmi K30
2244
The Mi 10 Lite 5G turned in performance numbers that can be described as best among equals. A few units ahead of competitors in multi-core GeekBench and a hair more than the next one in Antutu will be just as inconsequential as the occasional extra frame per second in graphics benchmarks. It does feel good to know that Xiaomi has squeezed the most out of the available hardware.
Mostafa mousavi
06 Dec 2021
a3I
Hi This phone has s better camera or Redmi note 10 pro? Thanks
Anonymous
17 Aug 2021
nM6
ASD liquid cooled...
Notthatphone
03 Jul 2021
nCF
The Mi 10 Lite and the Mi Note 10 Lite are different phones my guy. I have been daily driving a 10 Lite for almost a year now, and I can say the colours are excellent