Xiaomi Mi 11 Ultra long-term review
GSMArena Team, 26 November 2021.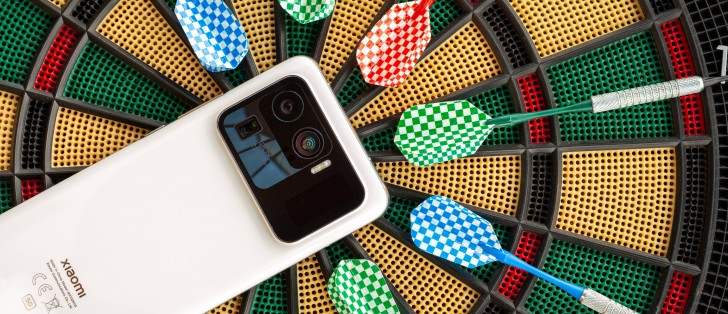 The best camera hardware around
Now, we've come to the meat of this phone. The cameras are what keep me using the Xiaomi Mi 11 Ultra and not going back to the Galaxy S21 Ultra or switching to an iPhone or a Pixel. As subjective as camera output is, the Mi 11 Ultra's pure technical brilliance is undisputable.
To recap the specs, the Mi 11 Ultra has a 50MP main sensor that's the largest and used in a phone today, and a pair of 48MP cameras - one an ultrawide at 12mm and the other a 120mm zoom. All three sensors are big, and two of the lenses are relatively bright at f/2.0 and f/2.2.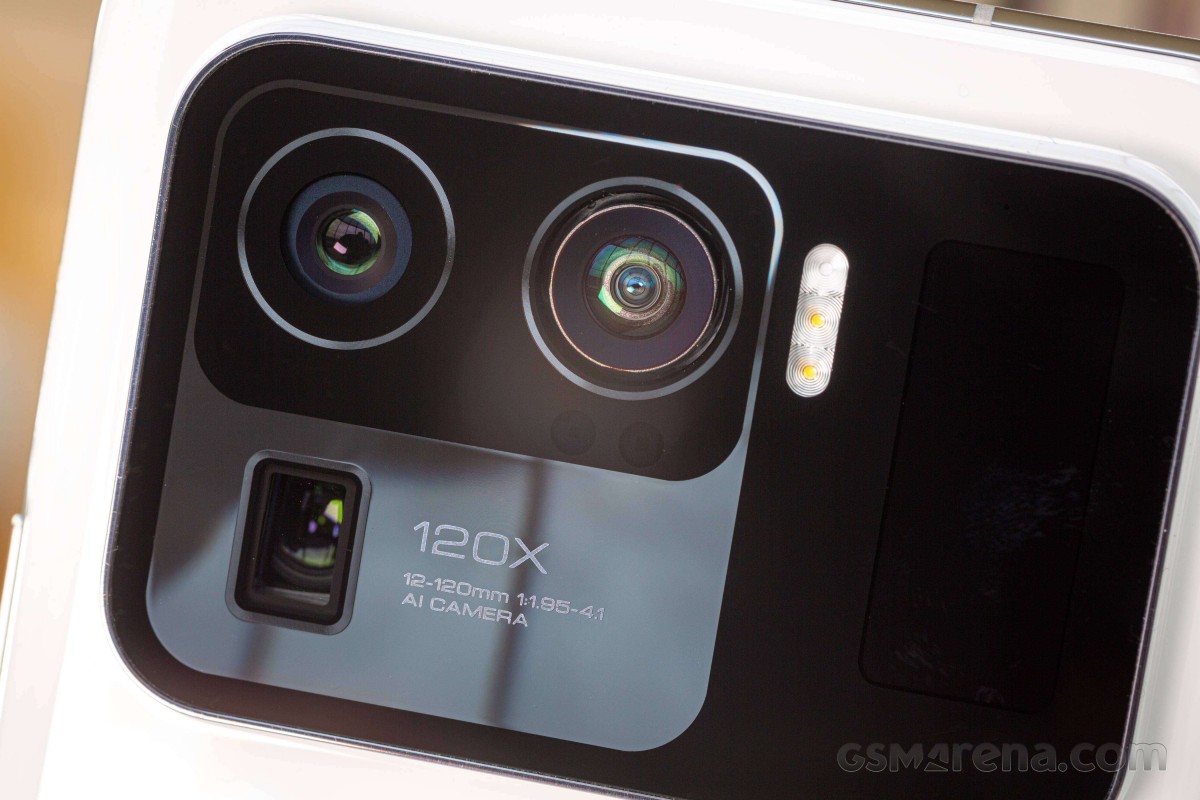 I'll get my few grievances with these cameras out of the way now so I can focus on the good later. The selfie camera is fine if not special. It snaps detailed selfies with superb dynamic range, but its output lacks contrast, and skin tones are washed out. So I used the second screen on the camera island as a tiny viewfinder to take selfies with the main camera.
If there's a human subject, the phone applies processing to it, making it 'pop' in the image. It's overdone in cases with strong light, but has a dramatic effect. Speaking of dramatic effect, taking selfies with the extra-wide 12mm camera makes for some fun times!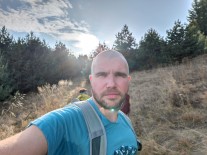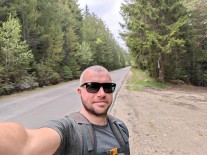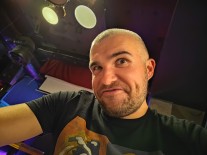 Xiaomi Mi 11 Ultra main camera selfies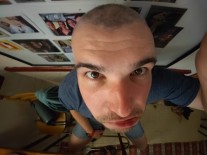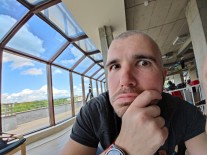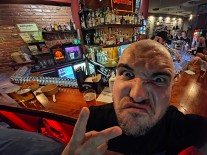 Xiaomi Mi 11 Ultra ultrawide selfies
Shutter lag on the Xiaomi Mi 11 Ultra is a problem, unlike on the Galaxy S21 Ultra or iPhone 13 Pro. You have to be mindful that there's a second after you've tapped the shutter before the Mi 11 Ultra will capture the scene. And if you use the second screen as a viewfinder and the volume button as a shutter, by default, the Mi 11 Ultra will do a 2-second countdown before taking a photo, making the whole process even slower. But you can set the volume button to take an immediate photo.
The Mi 11 Ultra would sometimes crush the shadows in a scene (like in the second sample) to produce a contrasty photo - I like that. But in most situations, the Xiaomi Mi 11 Ultra's photos have a flat look. Dynamic range is wide, exposing both the darker and the brighter parts of a scene. The output from the main sensor is closer to a dedicated camera than any other phone. The fine detail in leaves or grass, or the texture of a building's wall has a 'real camera', 'big sensor' look. There's even a healthy helping of natural bokeh from the main sensor and lens combination that surpasses rivals. And there's no noise in any of the Mi 11 Ultra's images - both in good and bad light. Colors are mature and not oversaturated and while textures are sharp, they lack a bit of micro-contrast.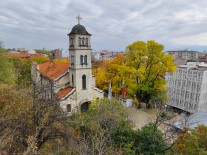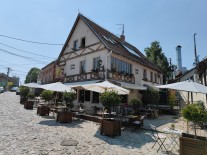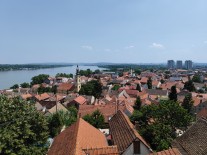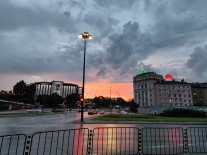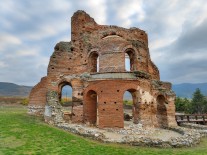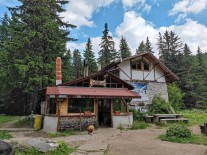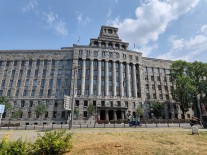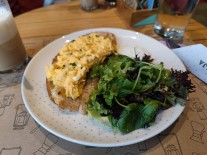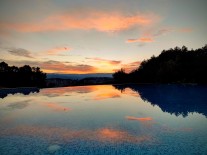 Xiaomi Mi 11 Ultra main camera
All that is to say that the Xiaomi Mi 11 Ultra's photos have a grown-up, very natural, and not overprocessed look, staying true to real life. But that's not the way I like my photos.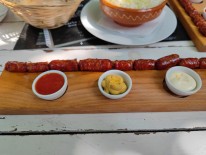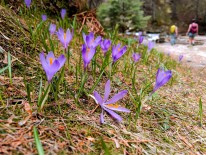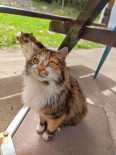 Xiaomi Mi 11 Ultra main camera
I like images with contrast - both between shadows and highlights and also between colors - I edit most of my images in apps like the mobile Adobe Lightroom or Google Photos, to suit my specific preferences. Almost all images on this page have been edited by me. To its credit, the Mi 11 Ultra's subdued output provides pliable files with a great deal of editable information. If you, like me, prefer photos with a bit more pop, then the Mi 11 Ultra's default output isn't the best choice.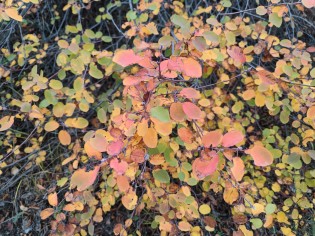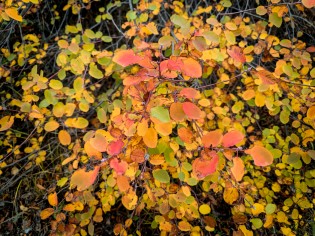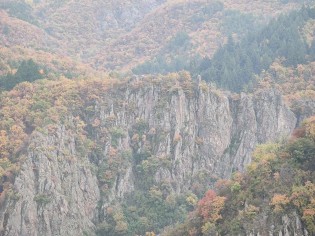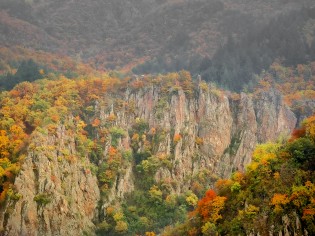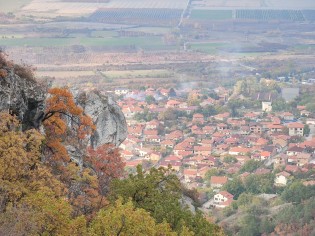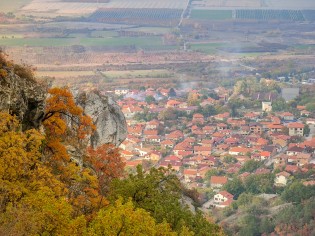 Xiaomi Mi 11 Ultra default output vs edited
Xiaomi has matched the style of processing of the main cam to the zoom and ultrawide, despite their smaller, if not small by itself, size. The periscope offers the best zoom images this reviewer has seen. Being a 5x telephoto, its images have that lovely perspective compression that makes scenes appear different from what our eyes see.
The ultrawide is the widest on a flagship phone. At 12mm, it's 1mm wider than the Galaxy S21 Ultra or iPhone 13 Pro, which may not sound like much, but it is noticeable. Even after distortion correction, lines aren't very straight. But this is a non-issue in my view - you want a striking perspective from an ultrawide, and this one delivers it like no other.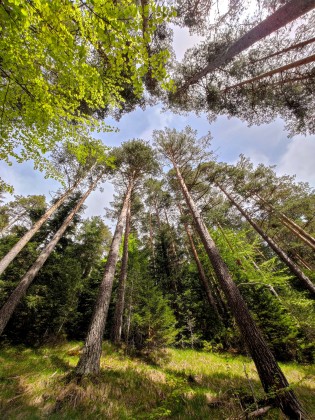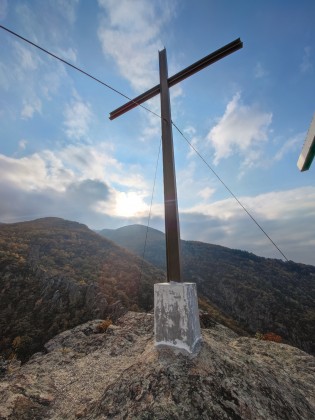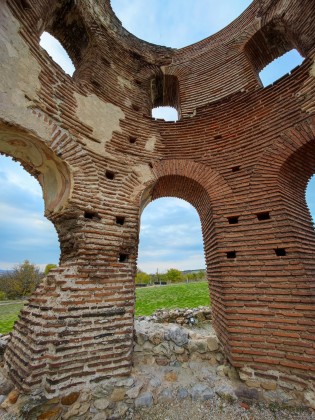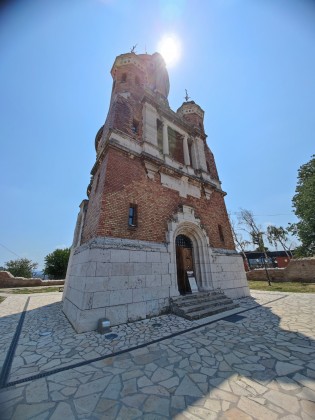 Xiaomi Mi 11 Ultra ultrawide camera
Nighttime images are excellent from all of the Mi 11 Ultra's cameras. Shadows are brightened without noise, highlights are well-controlled, and colors and white balance are just right, no cast, nothing.
Buy, no buy?
If this long-term review has sounded overly positive, that's because this phone is that good. It's a pleasure to use, and it rarely performs less than flagship-worthy. But I am fortunate to be able to use the very best phones in the world at no cost thanks to my incredible job here at GSMArena.com. Buying this phone is a whole other decision entirely.
Unlike the Mi 10 Ultra, the 11 Ultra is globally available, but that doesn't make it readily available. Some markets in Europe are stocked with the other 11-series smartphones by Xiaomi, and you'd need to import the Ultra from abroad. And where you can find the phone in stock, it's very expensive. At the time of writing, it commands a £999 price in the UK and €1,200 in Europe, meaning prices haven't budged at all since the Mi 11 Ultra went on sale.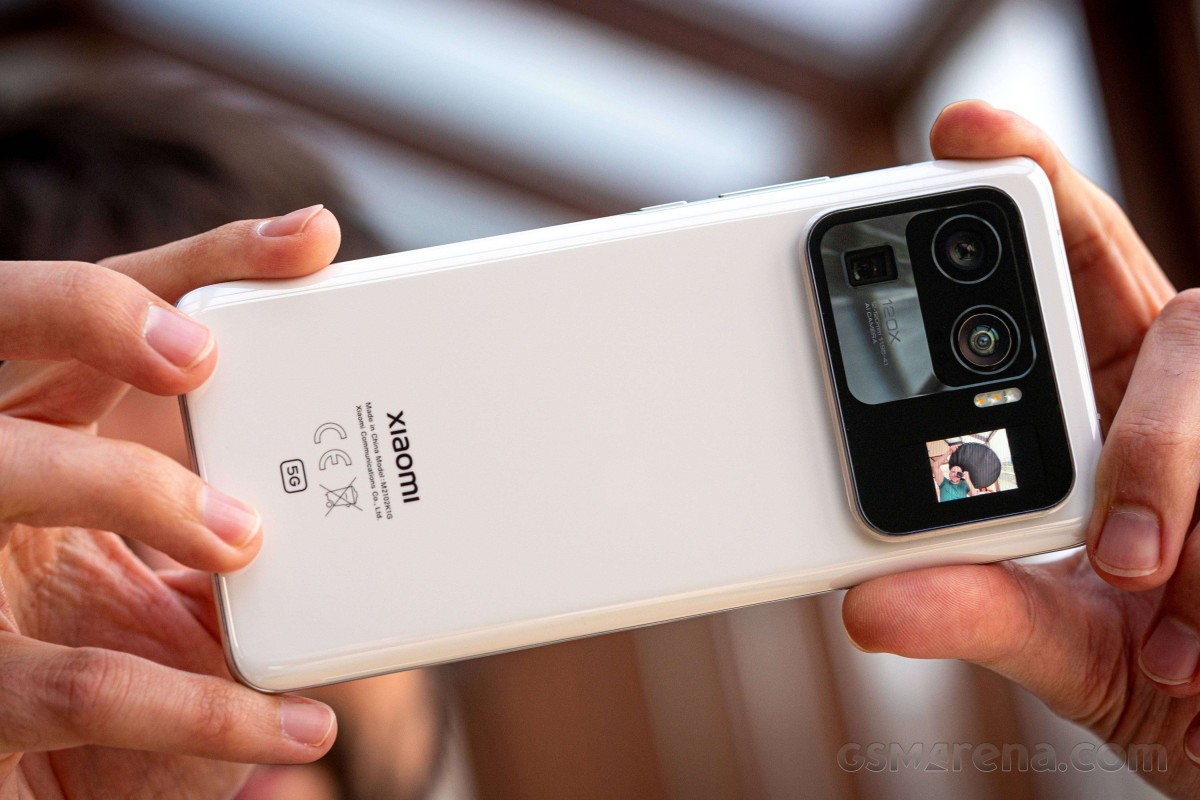 That's a lot of money to pay for a phone, especially one that's close to being replaced (the Xiaomi 12 is due early next year). Is it worth it? It's this reviewer's view that it isn't, no. Not at full retail price, at least.
Phones like the Galaxy S21 Ultra have been around for as long as the Xiaomi Mi 11 Ultra, but have received price cuts, which makes them better deals at the moment. And others still, like the Google Pixel 6 Pro are already available for less money.
Verdict
The Xiaomi Mi 11 Ultra is a superb phone, but it doesn't make sense to pay the full amount for one, seven months into its life cycle. If you can find the flagship at a discount, sure - go for it!
There aren't a set of cameras that can equal the Mi 11 Ultra's three rear ones. There are phones that can zoom more, but with compromises in image quality. And while some phone cameras might be better in specific aspects than the Mi 11 Ultra's, none will match it as a whole - it's that good.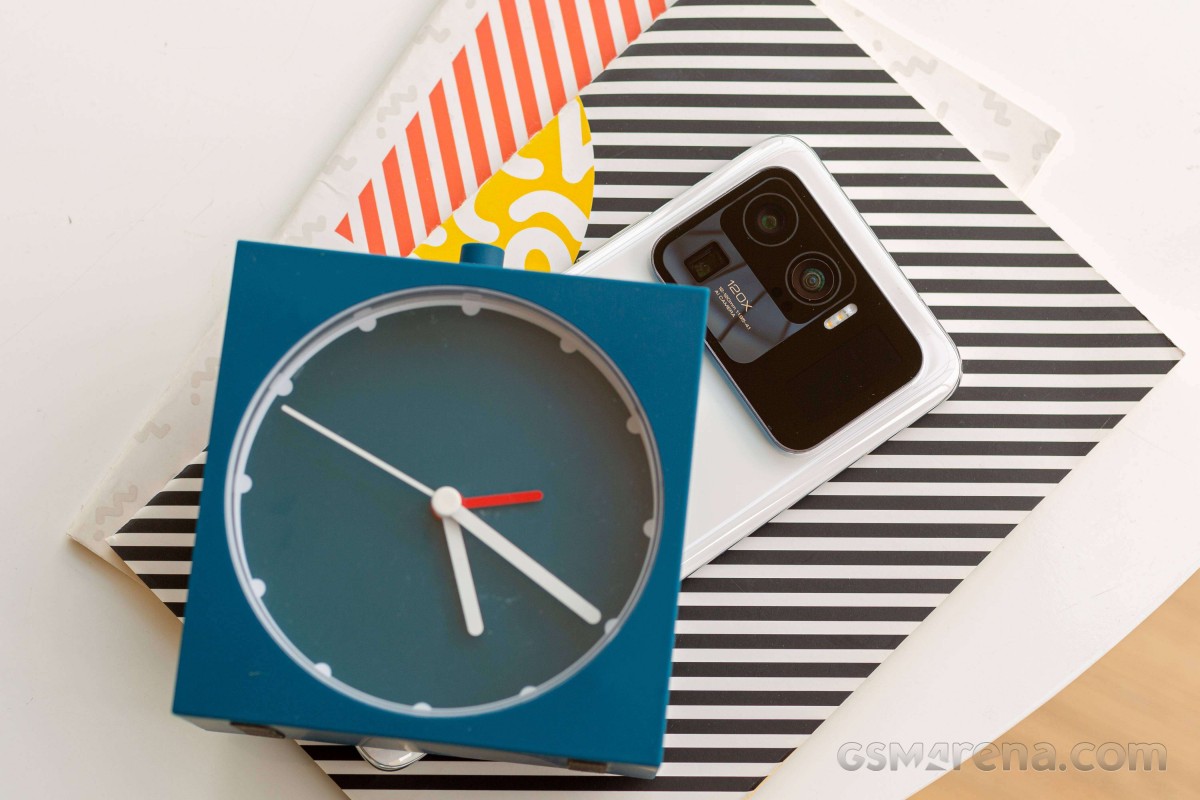 You're also getting the best smartphone chip on Android's side, the fastest charging, and reasonable battery life. The uncompromising build quality is undeniable as well.
If you're in the market for a high-end phone at the end of 2021, there are only a handful with as many good qualities, and outside of the iPhone 13 Pro Max, none reaches the level of sophistication the Mi 11 Ultra brings.
But at its limited availability and high price, it's better to go for a Galaxy or Pixel that nearly match what the Mi 11 Ultra is capable of, but do so at a lower price.
Current prices
They moved the option to main screen just below the flash icon
Anonymous
05 May 2022
3JM
Has anyone encountered issues with rear display feature not working ( for taking selfies using the main camera), after a recent update to the software. The feature used to be there up until March 2022 and all of a sudden it disappeared.
Anonymous
05 May 2022
gCY
The screen is absolutely gorgeous - very bright, full of detail, as good as the Galaxy S22 Ultra - The only thing is the screen shape is not the more modern style of flat and sharp edges -. But the entire package is:. - high quality - ...