Xiaomi Mi 4 review: Dragons forever
Dragons forever
GSMArena team, 23 August 2014.
13 MP camera does great
Xiaomi Mi 4 features a 13MP camera with backside illuminated 1/3" Sony-made sensor and 1.12µm pixel size. It has f/1.8 aperture, allowing it a place in a club of a select few smartphones.
The camera is equipped with a LED flash.
The interface is fairly standard - everything is placed at the two side bars. On the left you get front camera shortcut, camera/camcorder switch and flash settings. The right sidebar has the settings toggle, the camera shutter and the gallery shortcut.
The settings offer HDR, scenes, focus mode, white balance, exposure and ISO manual settings, among others. The Face Detection and Image stabilization switches are within the additional settings.
Xiaomi Mi 4's camera resolves plenty of detail, color reproduction is accurate and the white balance is right most of the time. We noticed little over sharpening here and there (the street lamps), but not enough to ruin the great impressions. The noise levels are above what we'd call standard, even at ISO 100, and that's especially noticeable in the shadows or in the sky.
Despite this drawback, we would rate the Xiaomi Mi 4 camera as excellent, much like the on the Mi 3.
The HDR mode is conservative and rescues both the highlights and shadows without making the contrast too low.





HDR off • HDR on • HDR off • HDR on
Panorama shots are available too - you can capture both landscape and portrait panoramic photos at about 180 degree. Shooting is easy but the stitching takes more than a minute to complete. The end result isn't as impressive as we've expected - the portrait shots come in 3400x1200px pixels while the landscape mode results in 4000x700px.
While the panoramic images are stitched very well, the quality and resolution are below the competition. The exposure is way off, too.
Xiaomi Mi 4 features an 8MP front-facing camera for high-res selfies. It's a serious departure from the Mi 3 front snapper. The images come out nicely detailed. This camera is perhaps the best front camera we've seen on a smartphone - not because of the high 8MP resolution, but due to the excellent color rendition and the high level of resolved detail. Unfortunately, we could spot visible geometrical distortion on closeups of faces - nothing drastic but visible nontheless.


An 8MP picture taken with the front camera
Photo comparison tool
The Xiaomi Mi 4 is more than capable of carrying its own weight in our Photo Comparison tool. You can see it puts up a good fight against the other 13 MP snappers and comes on top in quite a few occasions.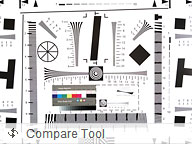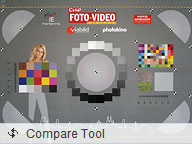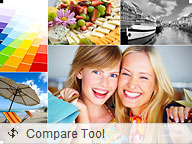 Xiaomi Mi 4 in our photo quality comparison tool
Video recording goes 4K
Xiaomi Mi 4's camcorder shares the same UI as the still camera. It supports slow-motion videos and time-lapse with customizable snapping interval.
Image stabilization is available too and it manages to keep the video steadier, but as usual it will lower your field of view significantly.
You can also capture 6MP images during video recording. Here are two samples of such snapped pictures: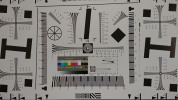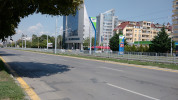 Pictures taken while recording a video
The Xiaomi Mi 4 is capable or recording 2160p@30fps and 1080p@30 fps videos. The 4K clips have a bitrate of around 40 Mbps, audio is captured at 96 Kbps with 2 channels (read stereo).
The Full HD samples bitrate drops down to 15 Mbps, while keeping the audio quality the same.
Our review unit wasn't capable of recording higher framerate at 1080p resolution, however it did offer 720p@120fps slow-mo videos, which came out nice.
The detail levels in the 1080p videos are very high, colors and contrast are great too, while the framerate is very consistent at 30fps.
The 4K videos, even though recorded with such high bitrate, look somewhat soft and not as contrasty or clear as the 1080p videos. The colors look good but the white balance sometimes is off and you may need to tweak it manually.
Here is 2160p video we've uploaded on YouTube:
And here is a 1080p video we've uploaded on YouTube.
Xiaomi Mi 4 supports HDR videos in both 4K and 1080p recording modes, which is a first for a smartphone. Even though it rescues fine detail in the shadows and in the highlights, the HDR effect looks rather unnatural and we suggest you use it only in exceptional cases.
Check these HDR videos on YouTube:
You can also download some untouched video samples taken straight off the Xiaomi Mi 4.
2160p @ 30 fps HDR video sample
1080p @ 30 fps HDR video sample
Video quality comparison tool
The Xiaomi Mi 4 enters our video comparison too. There are plenty of 2160p and 1080p camcorders you can compare it with. It might perform average on 2160p mode, but it has proven to be among the best with great detail, colors, and contrast in the 1080p range.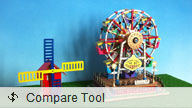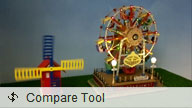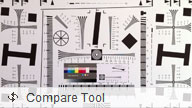 Xiaomi Mi 4 2160p in our Video quality comparison tool
I need the screen of the red mi 4 lte pls.. What should i do
What did you mean by no user replaceable battery ?
i have this device aboute 1.5 years ago.... i love this phone and in this range is the best