Xiaomi Mi 5s review: Ever changing
Ever changing
GSMArena team, 24 October 2016.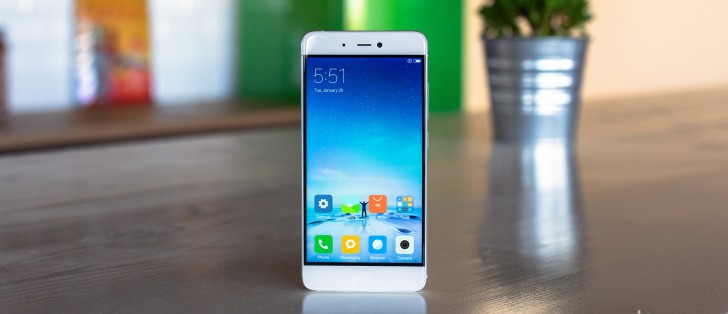 Telephony
The dialer and the phonebook share a single app although there are two shortcuts, bringing you straight to the tab you need. The app has pleasant flat looks, though somewhat refreshed. It uses a tabbed interface - recent with dialer on the first and the contact list on the second.
Call recording is available - the files can be saved either on your device or on your MiCloud.
The dialer may look rather familiar, but it's quite capable. Unfortunately, most of the new smart features are only available in a few markets such as China and India.
It can recognize automatically business numbers, as well as scam contacts thanks to the Xiaomi's Caller ID database. You can also search in both Hindi and English from the T9 numpad, which is helpful. And if you live in those countries, you can use the integrated Yellow Pages option.
The Xiaomi Mi 5s speaker scored a Very Good mark on our loudness test. Its sound quality was just average though and if it weren't for the peak notes, it would have outed an Average score at best. You should add vibration for your notifications for sure.
| | | | | |
| --- | --- | --- | --- | --- |
| Speakerphone test | Voice, dB | Pink noise/ Music, dB | Ringing phone, dB | Overall score |
| Sony Xperia XZ | 61.6 | 65.5 | 67.6 | Below Average |
| HTC 10 (Music mode) | 63.1 | 66.7 | 74.3 | Average |
| Xiaomi Mi 5 | 66.9 | 67.2 | 74.0 | Good |
| Samsung Galaxy S7 | 69.5 | 69.3 | 71.1 | Good |
| OnePlus 3 | 62.4 | 71.0 | 77.8 | Good |
| Apple iPhone 7 | 67.6 | 73.2 | 75.7 | Good |
| Xiaomi Mi 5s | 64.2 | 70.0 | 84.9 | Very Good |
| Xiaomi Mi Note | 75.9 | 68.9 | 83.3 | Excellent |
Other apps
The Xiaomi Mi 5s offers an excellent file managing app called Explorer, which lets you browse the files in its internal storage and groups them by type.
The MIUI v8 also offers a Security app. It can scan your phone for malware, manage your blacklist, manage or restrict your data usage, configure battery behavior, clean some RAM; it can also manage the permissions of your installed apps.
The Security app has a new feature now - it allows you to define the battery behavior of selected apps and apply restrictions only to the apps you choose.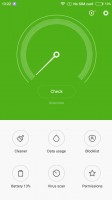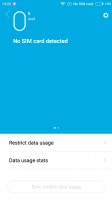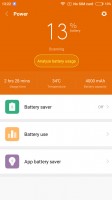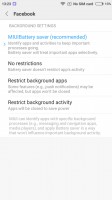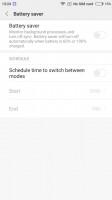 Security app • Data management • Battery management • Managing a single app • Battery Saver
The custom and now flat Calendar looks good, syncs with your accounts including Google, and offers Day and Month views.
There is also the standard sound recorder, flashlight, clock, and weather apps, among others, that are a given in any self-respecting Android package nowadays.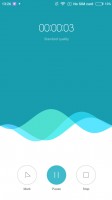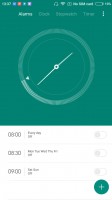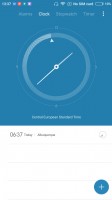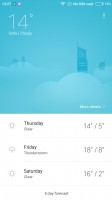 Voice recorder • Alarms • Clock • Weather
We liked the Compass app. It has very nice and clean interface, shows the magnetic directions and doubles as a level meter. If you lift the phone up, then you'll get a nice augmented reality view with real-time East/West/North/South overlay.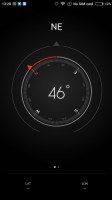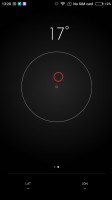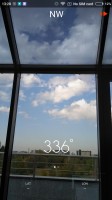 Compass • level • VR directions
Finally, there is a brand-new Notes app. It has been given new templates, new look, support for checklists, among other things.
The Calculator app has been updated - it now supports advanced calculations and conversions.
I have been using Xiaomi Mi 5s for 7 months till now. The first time I use this phone, it came with MIUI 8.5.3.8 with Android Marshmallow. Time by time, I updated to MIUI 9 and last MIUI 10 based on Android Oreo before I decided to do unlock bootload...
The stock Mi Camera image lack detail and bad in low light. But, here is the good news. Mi 5s has camera hal3 API enable by default! What this mean is, you can install any Google Camera (with full HDR+ and Bokeh Potrait feature working) modded apk an...
My brother has a Mi 5S (black, 64GB.) Amazingly, we got it for only $98 (near mint condition. I guess the seller didn't know much about the Mi 5S, as other Mi 5s' are sold for around $200 used in my country). Videos are too shaky when compared t...