Xiaomi Mi 8 review
GSMArena team, 27 June 2018.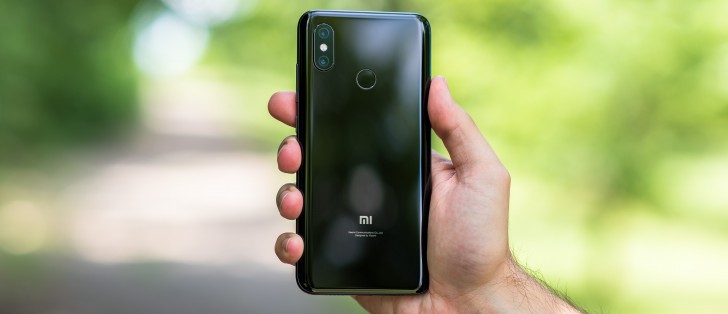 Design and 360-degree spin
It's getting ever more difficult for makers to come up with a standout design (NEXes and Find Xes excluded) and the Mi 8 does indeed look a lot like the next phone, especially in the black color scheme we have here. The thing is though, there's an uncanny resemblance to one particular device (wink, wink), which can't be entirely coincidental.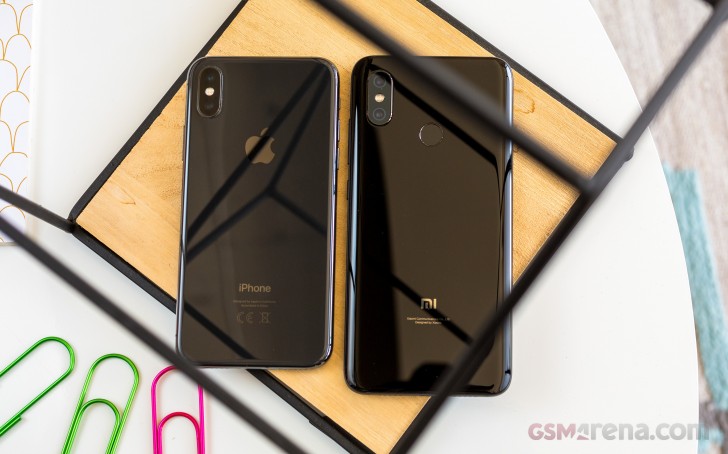 On the back where that other maker flaunts its logo, Xiaomi has fitted a fingerprint reader. It's slightly recessed to make it easier to find by feel. As we've come to expect from Xiaomi it's always on and super fast.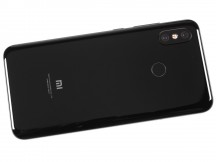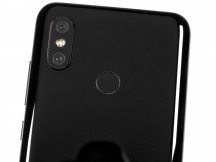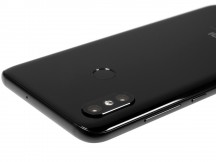 Gorilla Glass 5 back • We've seen that camera somewhere
The camera assembly doesn't try to hide where its design inspiration comes from either. If anything, Xiaomi's take is slightly more elegant next to the thick frame of the iPhone X's cam. Xiaomi only fitted two LEDs in the flash, Apple went with four.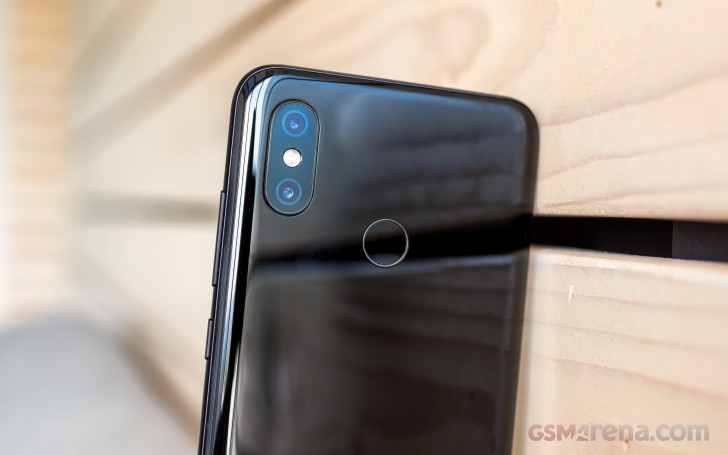 The rear panel is made of Gorilla Glass 5 and tends to get smudgy pretty fast, but the Mi 8 is no worse than any other glass-backed phone - glass will always show fingerprints. We can't help but wonder what if Xiaomi dropped the text below the logo entirely, but even so it's one of the more sparing uses of letters on the back of a phone - most of us don't like them.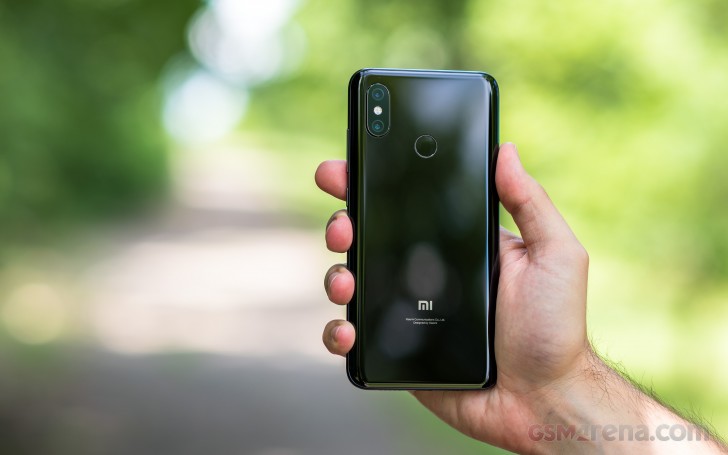 Flip over to the front and the phone unlocks nearly instantly. Okay, only if you've set up the face unlock feature but you probably will because it's super convenient and quick. That comes courtesy of an infrared camera and illuminator placed in the notch - at least Xiaomi is doing something to account for having a notch.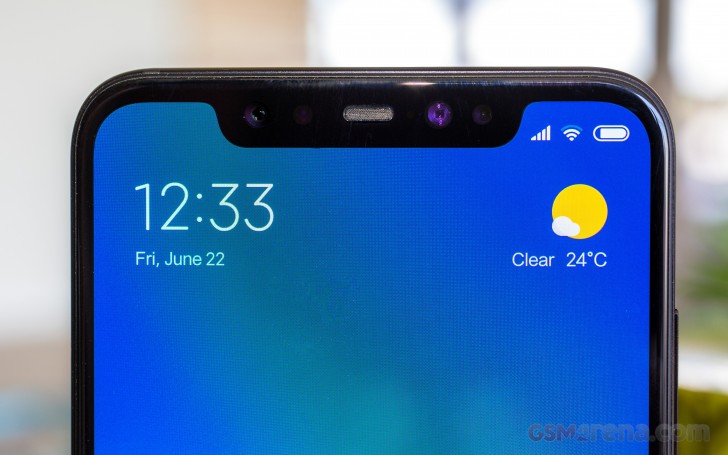 Mind you, it's not the full-on iPhone X-style 3D face mapping that you can get on the Mi 8 Explorer version - just an infrared camera in addition to the regular selfie cam. And yes, it does work in the dark. It will also make sure to check if you have your eyes open, it won't unlock the phone in your sleep.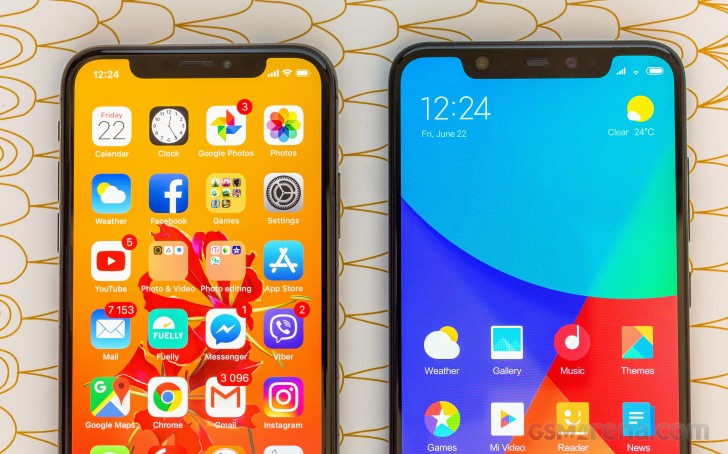 The usual stuff is here too - the selfie camera, ambient light and proximity sensors, the notification LED (yes, there is one), as well as the earpiece. Sadly, the earpiece is just that - there are no dual speakers on the Mi 8.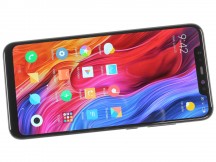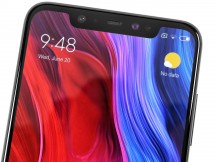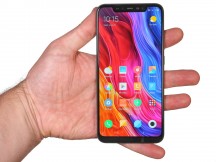 Notched 6.21-inch AMOLED • Infrared camera on the right • Mi 8 in the hand
There's nothing to speak of below the display. Technically, we could complain about the combined existence of a chin and notch, but we gather we've made it clear where we stand on that. And in a way, we did just complain, so that's sorted.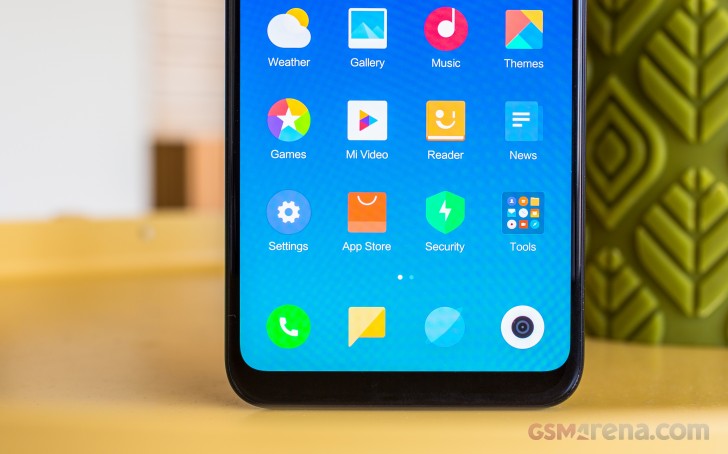 The frame is made of aluminum, 7000 series Xiaomi is keen to point out, and it's treated to a nice satin finish. The power button is on the right, a bit above the mid point and is easy reach for both right thumb and left index finger operation. Above it is the volume rocker. Both are reasonably sized and click nicely - no complaints here.
But, of course, we'll find something else to whine about, and it's one of the regular ones - the 3.5mm jack is missing. The USB-C port is centered on the bottom, the loudspeaker is to its right and behind the other grille is the primary mic. There's an extra mic on top and that's all there is up there - no infrared emitter.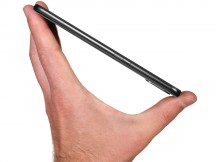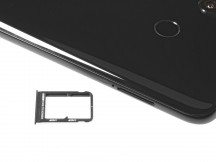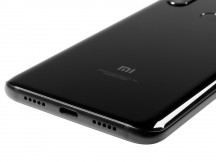 Buttons on the right (yes, it is upside-down) • 2x nano SIM • 1x speaker, 0x headphone jack
Additionally, since we're into complaining mode, there's no water and dust protection rating on the Mi 8. We have no IP-rated Xiaomi phones in our database, so it's not like we were expecting any water resistance this time. Others have it, though, but then again others are more expensive. Another thing you won't be getting with the Mi 8 is storage expansion - so choose the storage version wisely when buying.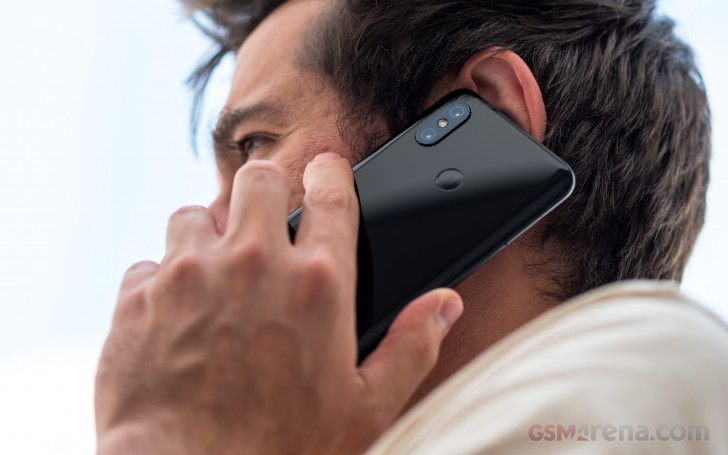 The Mi 8 measures 154.9 x 74.8 x 7.6mm and weighs 175g - it's neither too big, nor particularly small and practically identical in dimensions to the rest of the 2018 high-end crowd. Here, take it for a spin.
Xiaomi mi 8 HDR video play after screen colour change totally, Still not fix the isse
OMG thats genius! Cos its newer, its better! WRONG. No. Choose a phone based on your needs.