Xiaomi Mi 9 review
GSMArena team, 20 February 2019.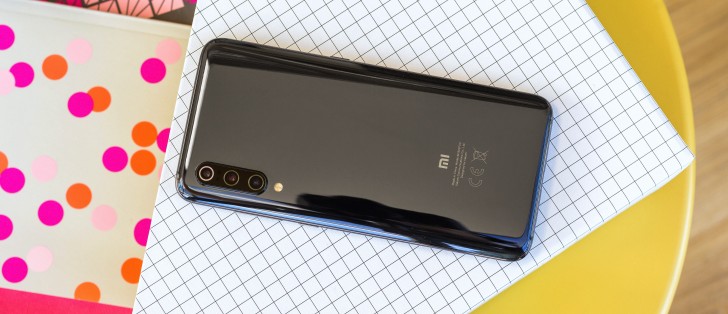 The competition
Xiaomi is the one to kick off this flagship season and also the first one to show off a Snapdragon 855-featuring smartphone intended for the global market. It builds successfully on the Mi 8 by expanding the OLED screen and adding a third camera on the back. The battery life and charting experience have improved, too.
But the trump card, which Xiaomi always plays against its competitors, is always the low price. And the Mi 9 doesn't disappoint at that. It's price for China starts at CNY 2,999, which will translate in Europe at something around €500 (with VAT). And for at least a couple of more months we doubt anyone will be able to match this with a feature set anywhere close to what the Mi 9 offers.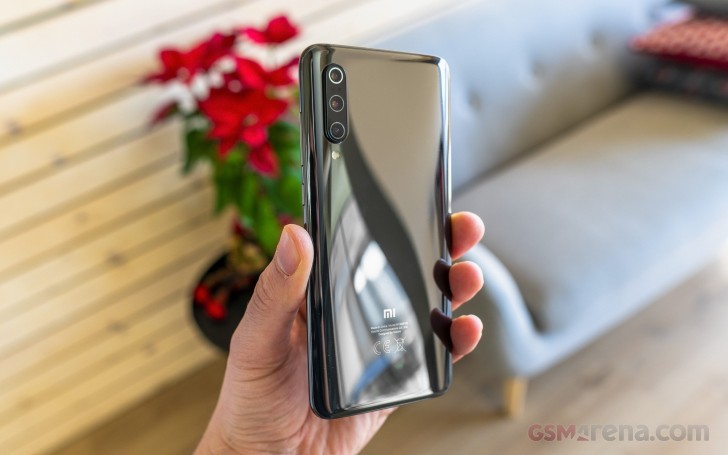 We think the Huawei Mate 20 is probably the one to come closest to challenging the Xiaomi Mi 9. It has a similar screen even though it's an IPS LCD one, larger battery and a triple-camera with Leica optics. The setup is a match to the Mi 9's - regular, telephoto, and ultra-wide-angle with even more available shooting options and even better Night mode. The Mate 20 currently retails at €500, so the Mi 9 should be on the watch out for this one.
Now we turn to those considering an upgrade from the outgoing Mi 8. Long story short - we see no real reason to do so as the Mi 9 contains mostly incremental upgrades that can hardly justify the upgrade cost. Unless you are very keen on participate in that wide-angle action.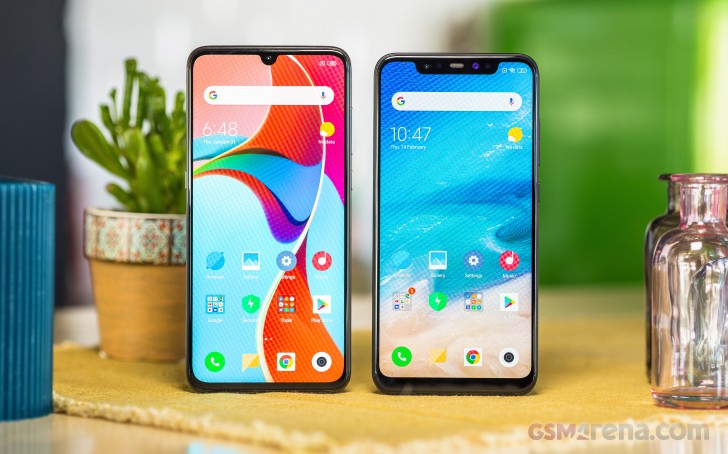 Mi 9 and Mi 8
The verdict
Xiaomi Mi 9 is a thoughtfully designed and nicely executed flagship, but we can't shake the feeling most of the upgrades are incremental at best. The Mi 9 is settings no trends the way the Mi Mix 3 was. Instead it's all about Xiaomi catching up to market moods and trying to beat competitors at their own games. And that's fine, the Mi 9 indeed has one of the most versatile snappers around with great image and video quality and it easily undercuts most direct rivals on pricing too.
The rest is pretty much what anyone would expect - strengthen glass design, smaller screen notch, faster chipset, expanded connectivity. But a lot of things did not change one bit - the battery didn't grow, there is still no water protection, nor stereo speakers and despite the choice of chipset, there is no 5G.
And while the Xiaomi Mi 9 isn't the best flagship you'll see this season there's no escaping the fact that it the first Snapdragon 855 for global markets, and it will also be the cheapest with Qualcomm's latest for a while. And since you are also getting a great screen and one of the best available camera setups it's an easy decision to make.
Pros
Flagship-grade OLED screen with tiny notch
The under-display fingerprint scanner works great
Excellent battery life, 27W wired and 20W wireless charging
Bleeding-edge chipset and performance
Up to date software
Top-notch camera quality, versatile skills
Videos are great too
Cheaper than most rivals
Cons
No waterproofing
Slippery design
No audio port and no stereo speakers
No microSD slot
Limited LTE bands
Lacks optical stabilization
No Wi-Fi 6 (802.11ax) support even though the chipset supports it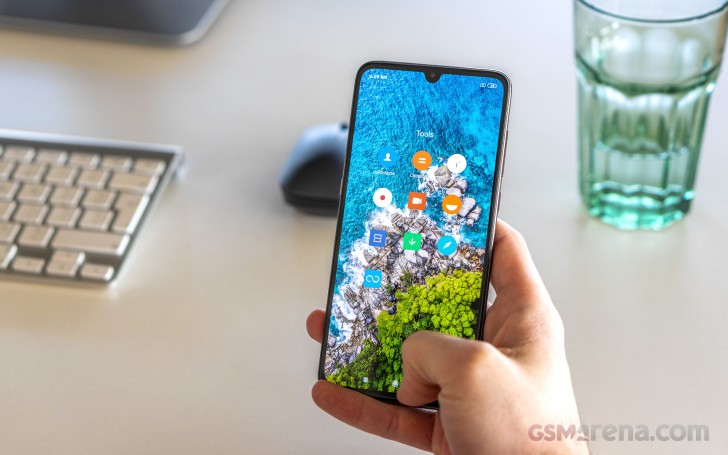 Current prices
Yes you can there is even a 3.5mm adapter
GSMArena does not post photos and videos far from their office. I am starting to think they are actually in North Korea. Just kidding. Also more night shots samples please.
Can we get earphone in MI 9