Xiaomi Mi 9T Pro (aka Redmi K20 Pro) officially launches in Europe on August 20
Vlad, 13 August 2019
Xiaomi's Redmi K20 has already arrived in some markets (including Europe) as the Mi 9T, but so far the K20 Pro (aka Mi 9T Pro) hasn't made its official debut alongside its sibling. That will all change in just a few days, it turns out.
According to the official Facebook account of Xiaomi's arm in the Netherlands, the Mi 9T Pro will finally become official on August 20. The launch referenced in the post is for the Benelux markets - Belgium, the Netherlands, and Luxembourg. But usually it doesn't take Xiaomi very long to roll out a new device to all of its European markets after the first one gets it, so the Mi 9T Pro should make it to other countries soon after August 20.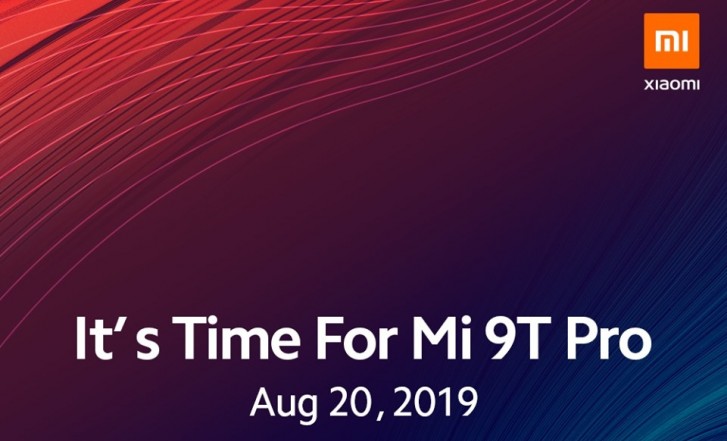 The handset has been on pre-order in the Netherlands for a few days now, and with this confirmation it seems like that retailer didn't necessarily jump the gun by too much. Expect the version with 6GB of RAM and 64GB of storage to cost €429, while the 6GB/128GB iteration should go for €479.
It looks like the phone is launching in Europe in red, white, and black for both models, while blue will only be offered if you pick the more expensive one.
Related
The presell is also available on AliExpress for 406€. I'd wait until launch day before buying though. There's still a massive price gap between this and the K20 Pro. I'll probably pull the trigger if it reaches $350 within the next month or so, othe...