Xiaomi Mi A2 review
GSMArena team, 02 August 2018.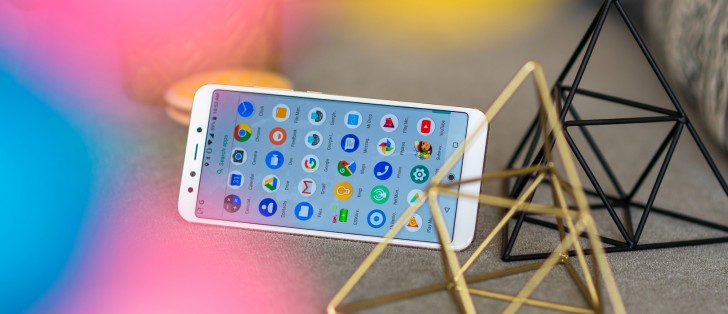 Design and 360-degree spin
One of the Xiaomi MI A2's major visual changes (in more than one sense) from the previous model is the 18:9 display. So Xiaomi is keeping up with the tall aspect trends without going all out and cutting a notch up top - call us backwards all you want, but we prefer it that way. We're fine with the rounded corners, by the way.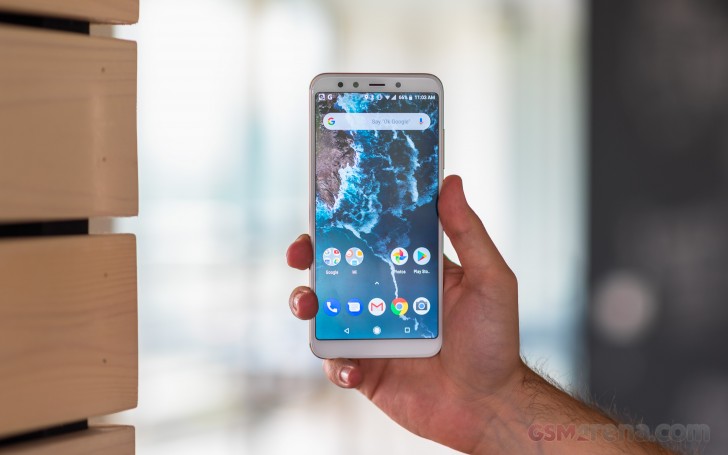 There's nothing backwards about fitting a front-facing flash, and that's exactly what you'd find in the Mi A2's top bezel. It's on the right of the earpiece, while the actual camera is on the left. Another cutout houses the ambient light and proximity sensors, and even if you can't see it, trust us when we tell you that there's a (white-only) status/notification LED next to the flash LED.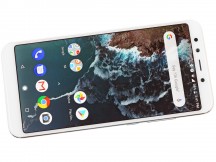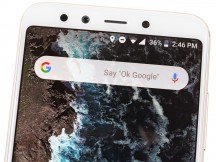 Symmetrical bezels around the 6-inch display • Top one is packed with features
Scoring points for symmetry, the bottom bezel is the same size as the top one, even though there's nothing visibly useful in it (we're sure there's stuff underneath that needs to be there). Speaking of bezels, the Mi A2 is doing much better than the Mi A1, upping the STB ratio by some 10%.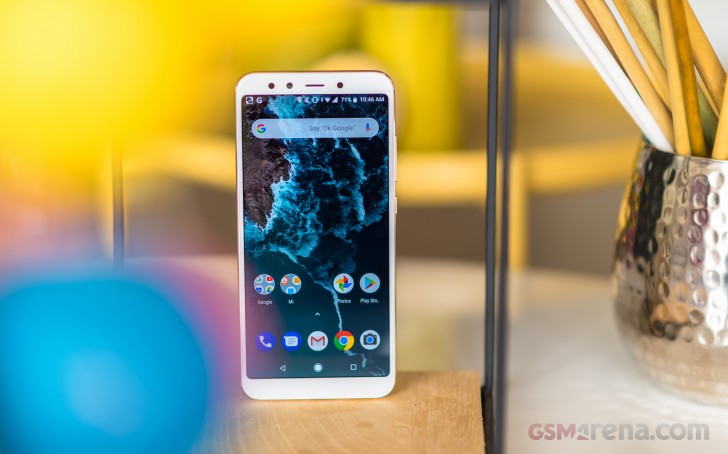 The Mi A2 measures 158.7x75.4x7.3mm, which is 3.3mm taller, as thick, and actually 0.4mm narrower than the model it replaces. And it's got extra screen estate - that's why we have tall screens.
For comparison, the 6-inch Galaxy A6+ (2018) is bigger in every direction (1.5mm taller, 0.3mm wider and 0.6mm thicker), but it does have some extra battery to show for it (3,500mAh). Not quite as much as the Nokia 7 plus (3,800mAh, 8mm), which still manages to fit in virtually the same footprint as the Xiaomi. The Huawei P20 lite, on the other hand, is noticeably more compact - a full centimeter shorter, and 4.2mm narrower, but it's packing a nominally smaller display made even smaller by a notch.
The Mi A2 is also pretty light, its 166g just a gram more than the Mi A1's. Both the Galaxy A6+ (2018) and the Nokia 7 plus are in the 180s, while the P20 lite is ...well... li(gh)ter at just 145g.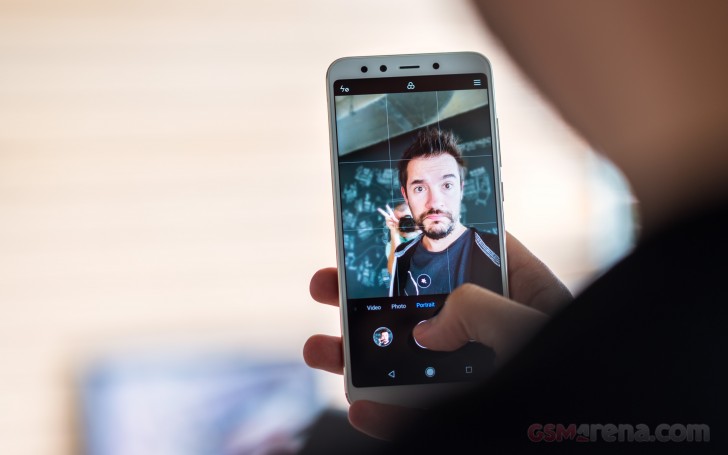 Flipping over to the back, there's a lot of things to see. First up it's the camera in the top left corner - a dual module assembly with a dual LED flash in between. These elements form quite a sizeable bump - it's raised by almost 2mm (we measured 1.8mm, but don't go quoting us on it), and it's one of the wobbliest phones we've had around, if you're one to care.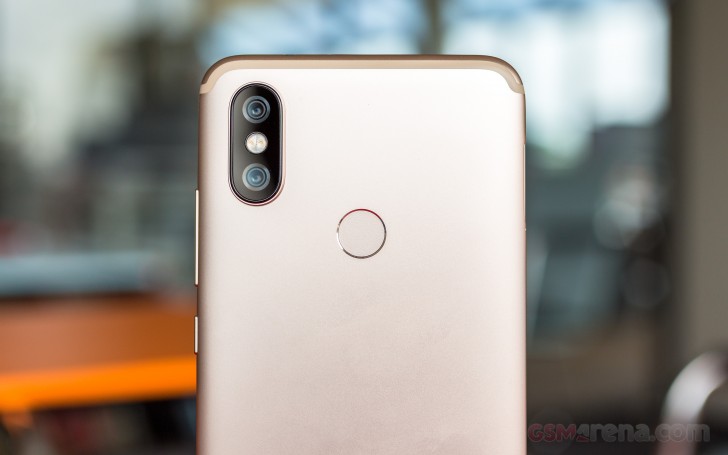 There's the fingerprint reader on the back, on the central axis and pretty high up, but still in a natural position to comfortably unlock with either index finger. It's only slightly recessed, but there's really nothing to mistake it for, so you can easily find your way by feel.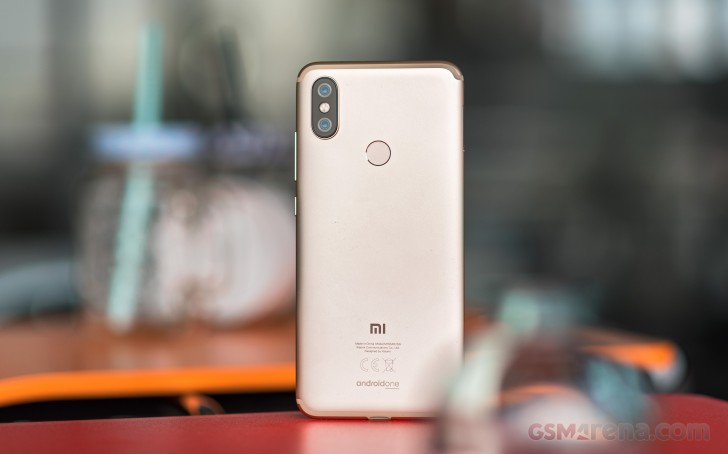 Let's pretend we're showing you the signature Android One logo while we point out the usual pet peeve that we have with pretty much any phone that isn't a Sony - we don't want to be seeing trash cans and regulatory labels and whatnot on our phones. Hide them somewhere already, will you?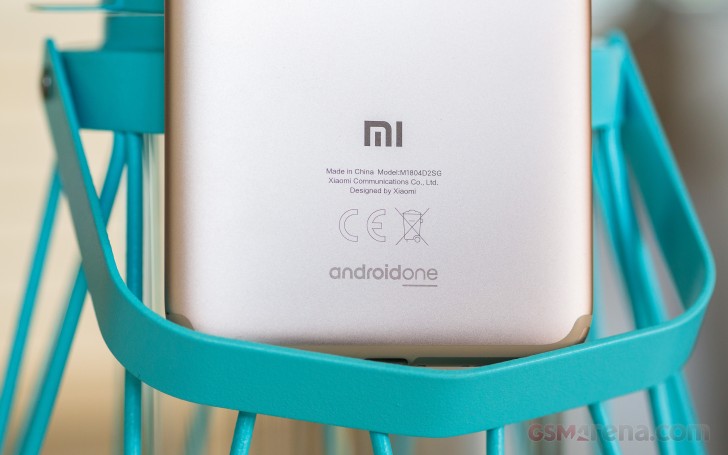 On a more serious note, the Mi A2 is slippery. Not any more so than any other smooth aluminum-backed phone, but 'as slippery' is still pretty slippery. The included soft silicone case helps a ton with providing grip, but be sure to put it on before it's too late. Here's the Mi A2 mid-flight (okay, not really).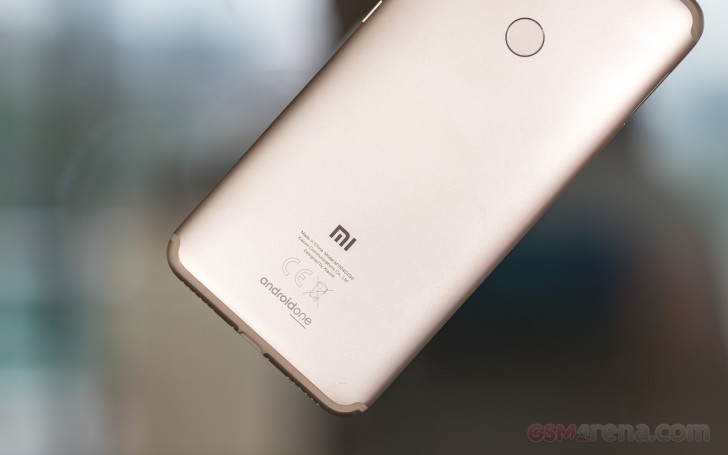 The hardware controls of the Mi A2, all two of them, are on the right - the power button is a bit above the midpoint, the volume rocker above it. Both are reasonably sized and click nicely - no complaints here. The card slot is on the left and it only takes two nanoSIMs - Xiaomi ditched the microSD slot for this generation and we're disappointed, really disappointed.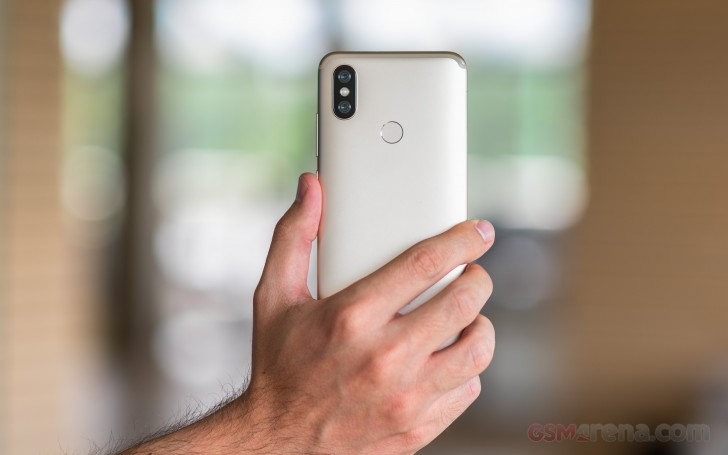 Another feature gone is the 3.5mm headphone jack - apparently, it's not just the flagships that are losing this universal connector. And here we are, naively thinking that mass-market devices were safe. The bundled USB-C-to-3.5mm adapter offers but a little consolation. Oh, it is USB-C (like on the A1, in fact) and that's a good thing - too many phones in the midrange still come with microUSB connectors. Yes, Samsung, we're looking at you and your A6s.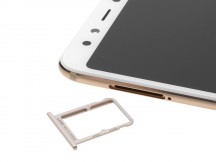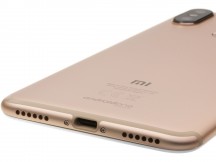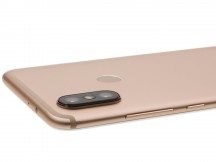 No more microSD • USB-C but no 3.5mm jack • IR emitter up top
One more thing that Xiaomi's kept, and we can't applaud them loud enough for it, is the IR blaster. It's either Huawei or Xiaomi that you need to turn to for it, and even Huawei only puts it on some of its flagships.
Let's go ahead and put on our lab coats and do some testing.
Anonymous
12 Mar 2021
IWS
It's actually because the mi a2 has bad image procesing. The actual camera lens is good but after processing the image looks bad. This is only noticable in lowlight tho if given proper lighting the camera quality shows