Xiaomi Mi Max review: Hulked up
Hulked up
GSMArena team, 06 June 2016.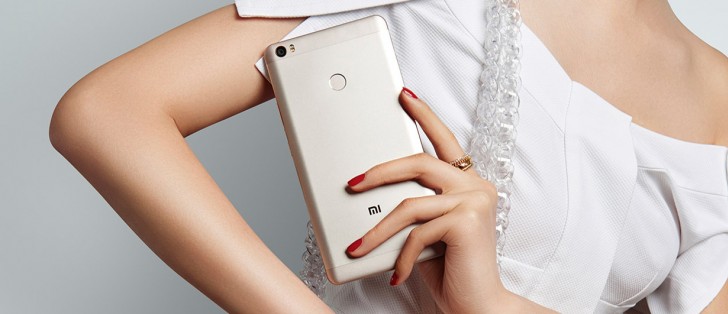 Contacts and telephony
The dialer and phonebook share a single app that also integrates Yellow Pages. The Xiaomi Mi Max is a dual-SIM phone, but you get only one SIM if you need extra storage (you can, of course, buy the 128GB version and use both SIM slots).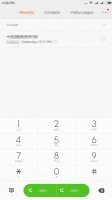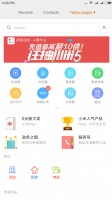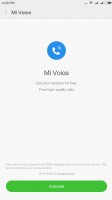 Dialer • Yellow pages • Mi Voice
Xiaomi has built in a service to help you keep costs down - Mi Voice. It attempts to dial compatible phones over the Internet, which is great on an unmetered connection (e.g. your home Wi-Fi). The calls themselves are free. Of course, your success rate in using the service will vary depending on how many of your contacts have Mi Voice accounts of their own.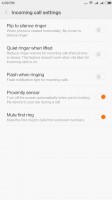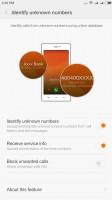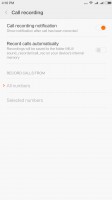 Motion controls • Online caller ID • Call recording
You can set the phone to mute the ringer when you lift of flip the phone. You can also mute the first ring of calls from unknown contacts and automatically use an online service that looks up numbers, not in your phonebook.
The Xiaomi Mi Max has a call recording feature, but that one may not be legal in some jurisdictions.
The Xiaomi Mi Max loudspeaker doesn't seem to provide the sound level to match the size of the phone. It scored an Average mark in our dedicated loudness test - it's better than a Huawei Mate 8, but still not as good as other large devices.
For listening to music, we found the loudspeaker produces a clean sound, but it's lacking in bass.
| | | | | |
| --- | --- | --- | --- | --- |
| Speakerphone test | Voice, dB | Pink noise/ Music, dB | Ringing phone, dB | Overall score |
| Huawei Mate 8 | 67.8 | 65.8 | 66.6 | Below Average |
| Xiaomi Mi Max | 67.1 | 66.2 | 68.1 | Average |
| Samsung Galaxy A9 (2016) | 65.5 | 72.2 | 65.2 | Average |
| vivo X5Pro | 68.7 | 66.5 | 76.2 | Good |
| Sony Xperia C5 Ultra | 69.8 | 66.6 | 82.7 | Very Good |
| Oppo R7 Plus | 73.7 | 72.8 | 79.9 | Very Good |
| Microsoft Lumia 950 XL | 74.9 | 75.7 | 84.3 | Excellent |
Messaging and text input
Like the dialer, the messaging app has an option to reduce costs - Smart Messages can be sent for free to contacts that also have Smart Messages enabled. Otherwise, the phone falls back to sending regular SMS (basically, it's Xiaomi's iMessage).
The app itself is pretty streamlined. You can send emoji, multimedia files and canned responses. There's an option to schedule a message if you want to delay it for some reason (works great for text to park).
Our Xiaomi Mi Max came with the Google Pinyin keyboard, which handles Chinese-language input, but also integrates the Google Keyboard for English. You might want to install the regular Google Keyboard app if you need a language other than English.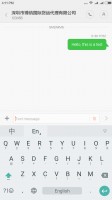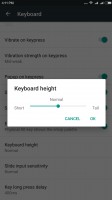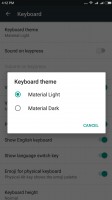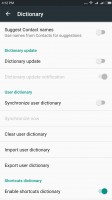 Google Pinyin keyboard handles English too
You can change the theme of the keyboard, adjust its height, use word suggestion and handwriting recognition.
Apps
The Xiaomi Mi Max comes with the Mi App store, but installing Google Play Store (if not already available) is fairly easy. You get a number of Mi apps out of the box, we'll go over a few of them.
The Mi Remote uses the IR blaster to control anything from TVs (including the Mi TV, of course) to digital cameras. The setup process is fairly simple and a handy option shares the remotes you've set up with others on the same Wi-Fi network. This means you'd have to go through the setup only once per home assuming everybody else uses a Xiaomi phone as well.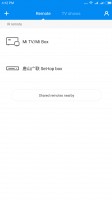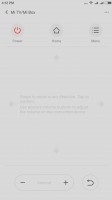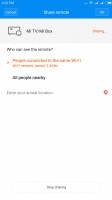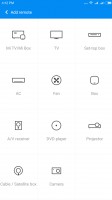 The Mi Remote app can share configured remotes with your family
The WPS Office is available out of the box if you can't access (or just don't like) Google Drive. Dropbox integration (and 10GB free storage for 3 months) is included into the app.
There's also Beidou maps.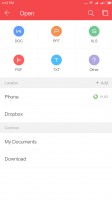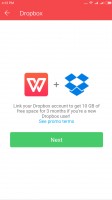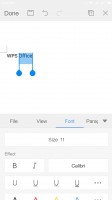 WPS Office • Dropbox integration • Editing a doc
The Explorer app shows the most recent files you've accessed and has a handy Search function.
The Mi Drop app allows you to quickly share files with other Xiaomi phones. A more compatible way is to turn the phone into an FTP server.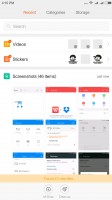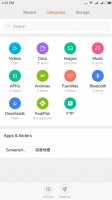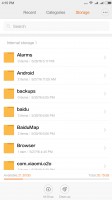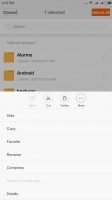 The Explorer app is both user friendly and advanced
The Updater app is your way to keep the Mi Max updated and software comes straight from Xiaomi.
What's the biggest capacity of SDCard/external memory ever you guys inserted in and still works fine with this phone? Perhaps 128, or 256 GB?
Anonymous
26 Oct 2020
f}I
Can we use mi max 2 touch panel for this phone?