Xiaomi Mi Max 2 review: Gentler Giant
Gentler Giant
GSMArena Team, 18 August 2017.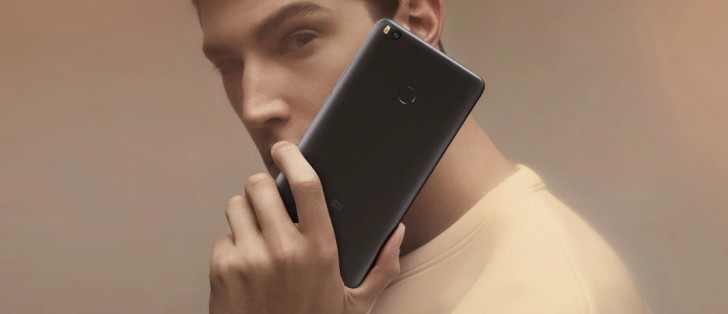 Final words
The Xiaomi Mi Max 2 is certainly not everyone's cup of tea. Now, what we have here is more of a mug - if not the entire teapot - but you know what we mean. Stretching the limits of a smartphone screen is nothing new, but many have tried and failed to leave a meaningful mark in the 6-inch-and-above bracket. Sony's Ultra series are among the better examples and Huawei's had a few phablets right as well.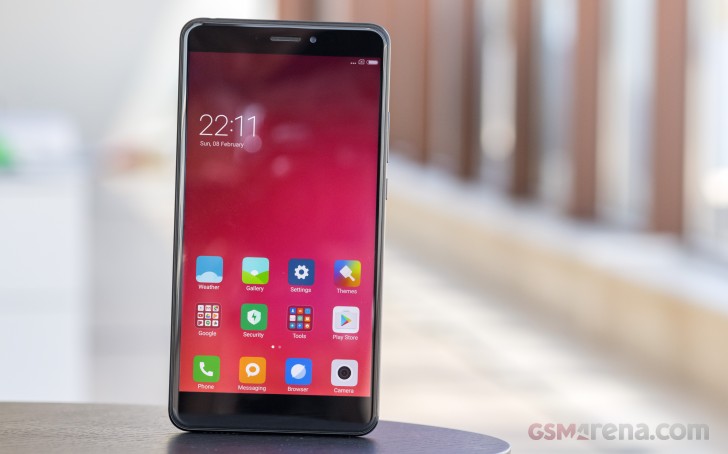 The Mi Max? Well, that's a pretty simple story and these are the ones that usually work. No stunts, no trickery, not even split screen multi-tasking - just a sensible design, big screen and a big battery.
The Mi Max 2 follows the original pretty closely and does well to improve on the design, screen quality, the camera package and... wait for it... the battery capacity. Fast-charging is another upgrade that's absolutely to-the-point. Xiaomi has also brought the split screen feature to MIUI too, a long overdue update.
Our time with the Mi Max 2 was quite pleasant and almost a bump-free ride. The phablet has a top-notch build, excellent screen, class-leading battery life, loud stereo speakers, a pretty solid main camera and a surprisingly good selfie cam, and gets to keep an amazingly low price tag. The Snapdragon 625 is a popular choice this year in the midrange and serves the Mi Max 2 right, except perhaps in the most intensive graphics-heavy tasks. It's a fitting chipset to this gentle giant.
Xiaomi Mi Max 2 key test findings
Build quality is excellent: an all-metal unibody, redesigned antenna lines, and comfortable handling considering the footprint.
The display is great with 500+ nits of brightness, high contrast, and good legibility in direct sunlight. The minimum brightness is superb for night reading, the blacks are deep enough, and the viewing angles are decent.
Battery life is class-leading with an endurance rating of 126h. The Mi Max 2's battery can last 20 hours on video playback or web browsing, or two full days on calls.
Rich wireless connectivity options, FM radio and IR blaster available as well.
MIUI 8 is a clean and light skin on top of Android Nougat and yet offers rich customization options. Split Screen is a welcome addition.
The Snapdragon 625 chipset offers enough punch for the class and will handle most tasks trouble-free. It doesn't excessively heat up at even peak performance. Perhaps not as powerful as the original, the Mi Max 2 is reliable and power-efficient.
Audio output is accurate but quiet. The speakers loudness is excellent, but the sound quality is average and the stereo effect at times mediocre.
The photos from the main camera are great, with plenty of resolved detail, high dynamic range, and excellent colors and contrast. Low-light photos aren't as good, but you can get some better results from manual mode.
Surprisingly good 5MP selfies.
The image quality of the 4K videos is excellent with plenty of detail and high contrast, but the 1080p samples came out over-sharpened and less detailed.
As for the competition, the Xiaomi isn't under a great deal of pressure in this niche. 6.5-inchers are not exactly ubiquitous and the options are even thinner if you insist on recent devices. That said, the original Max is still quite relevant and its price has fallen to even more attractive levels.
Sony's Xperia XA1 Ultra has a slightly smaller screen and costs about $100 more but you will get a flagship-grade main camera, a high-res selfie shooter with OIS and a flash and, of course, the iconic Sony design. Its battery life is not as impressive, but it's widely available, and the aftermarket support should be much more easy to get.
The 6" Oppo F3 Plus and R11 Plus cost more than the Mi Max 2 but they offer superior performance and camera experience. Their designs are as sleek, while the 4,000mAh batteries will last long enough on a single charge - though obviously not as long as Xiaomi's. If you have more to spend, make sure to check them out.
Finally, if the size is less important than the overall bang-for-buck ratio, maybe the Redmi Note 3 and Note 4 could be the thing for you. Those 5.5" Notes offer leading performance for their class, 1080p screens and very capable cameras. Oh, and their battery life is no less impressive.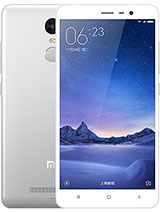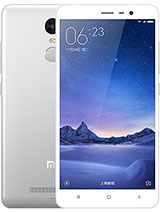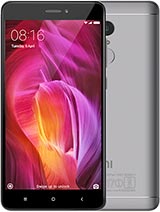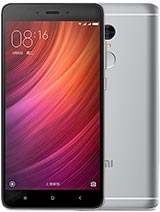 Xiaomi Redmi Note 3 • Xiaomi Redmi Note 3 (MediaTek) • Xiaomi Redmi Note 4 • Xiaomi Redmi Note 4 (MediaTek)
The Xiaomi Mi Max 2 is a pretty simple device to describe: a big screen to enjoy all kinds of content on and a quick-to-top-up, massive battery that will last for days. It does itself a huge a favor by delivering on both promises and handles the stuff in-between equally well. With a pretty competitive price tag, this 6+-inch phablet is an easy recommendation.
Special thanks to HonorBuy for providing the review unit.
Still using this phone for reading Novel and Facebook. I just change the battery last year to Nohon Battery. I still got 10H++ SOT on this day. Normally I have to charge after 3-4 day
My dear fan'buoy' - Nougat was the first and final version we got.
Great review, the Gentle Giant that still slumbering in the midst of time. I know my comments are tad late in 2021, but as a testament I am still holding this "Giant plablet which got discontinued" close at heart and my pocket daily use. 3 ...