Xiaomi Mi Note 2 review: Filling in
Filling in
GSMArena team, 9 December 2016.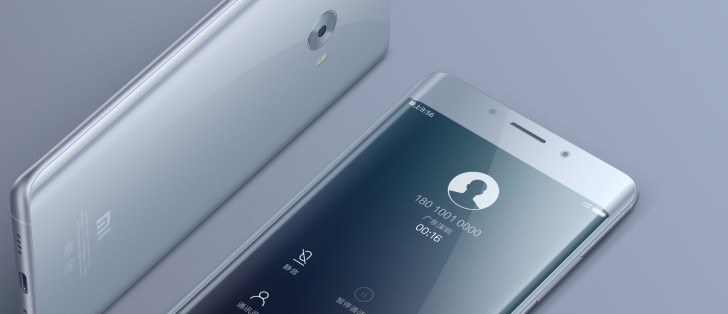 MIUI 8 is the same across all Xiaomi devices
The Xiaomi Mi Note 2 comes with Android Marshmallow and MIUI 8 on top. There are very few differences between various Xiaomi devices running the same version of the proprietary Android overlay - whether it's the entry-level Redmi 4, or the flagship Mi Note2 or Mi Mix, you're getting the same look and feel - even the themes are interchangeable.
MIUI has a big following in China where Google services are not accessible so Xiaomi refocused the ecosystem away from Mountain View's services. The Mi Note 2 we have here is the Chinese version, but even that has had all the regional customizations stripped.. There is also a proper international version of the handset as well. Even so, the unit we have for review happily ran the Play Store and the rest of the Google suite.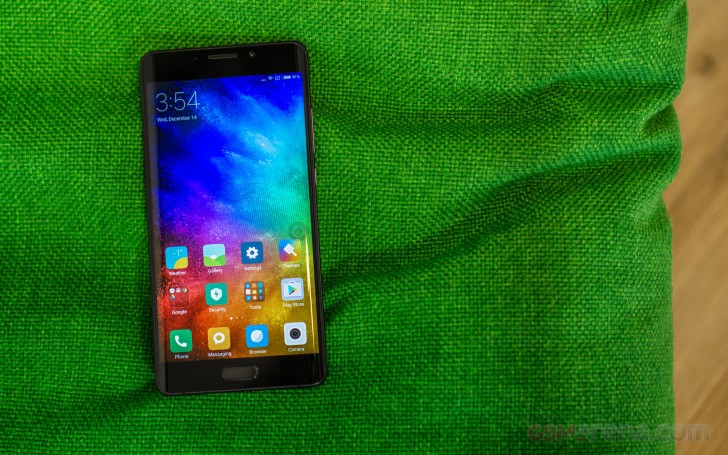 The lockscreen is fairly standard (time, notifications, a couple of shortcuts), but once you set up the fingerprint reader, you'll rarely see it anyway.
We mentioned already Xiaomi's back-and-forth approach to controls and unlike the rear-mounted always-on fingerprint sensors on other devices in its lineup, the Mi Note 2 comes with a fingerprint sensor in the home button and it does require a press to activate. That said, it's equally quick and accurate as the other implementations.
MIUI, like most any Android overlay out of China has a single-tiered interface - every app, plus widgets of your choosing, are dropped on the homescreen, without an app drawer. You get a docked menu for the most commonly used apps, of course.
Themes are fully supported and several are available out of the box. You can download more, they change wallpapers, system icons and font, sounds too.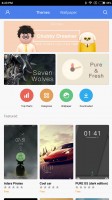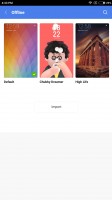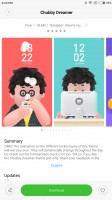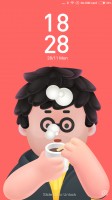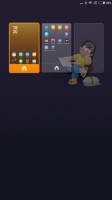 Theme store • local themes • downloading a theme • a new theme
The notification drawer has a consolidated list of quick toggles, notifications, and a weather panel at the top that changes color and animation according to the weather.
The app switcher feels like it came out of iOS - apps are either represented by their icons, in a single horizontal row, or by appropriate thumbnails in the same manner.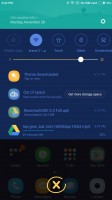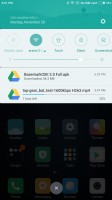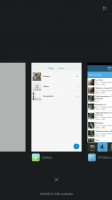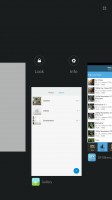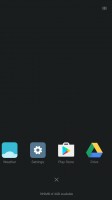 The notification drawer • task switcher
The highlights of the new features, part of MIUI 8, are Dual Apps and dual spaces. Dual Apps allows you to have two instances of the same app on your device, so you can, for example, have two WhatsApp accounts on the same phone, one for each SIM.
Any app can become a dual-app - you just need to enable it from settings. The second instance has a yellow indication on its app icon, so you'll always know which instance you are opening.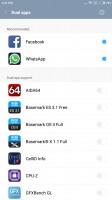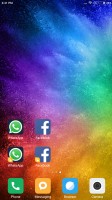 Dual apps settings • Dual apps - the second instance is marked with a special icon
Dual spaces lets you have two different workspaces on your device, each with its own set of apps, customizations, and image gallery, and you can enter a custom passcode or a different fingerprint to enter either of the spaces.
Configuring a second space is very easy and straightforward. After setting a different PIN and/or fingerprint, you can import and share photos, files, and apps between the two spaces, or choose to keep those entirely separated. You can also opt to view notifications from the other space, so you won't miss anything.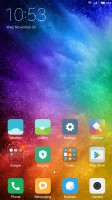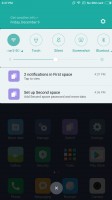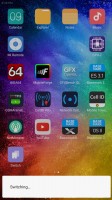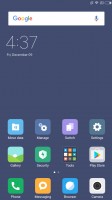 Space 1 • switch in the notification shade • ...switching... • Space 2 • dual space settings
The Quick Ball option introduced with MIUI 8 was essential on the huge Mi Mix, but is equally useful on the Mi Note 2. Quick Ball can pop up to 5 shortcuts and you can put here pretty much anything - from Android actions to app shortcuts. The Ball can also hide automatically on chosen apps, and move aside when you are running a fullscreen app.
Finally, the MIUI 8 supports scrolling screenshots - the feature lets you take a screenshot of an entire page by scrolling and combining multiple images into one long screenshot that you can then crop to your liking.
"FullHD resolution may be stretched a bit too thin over this diagonal" ahhhhh the good old days of 1440p flagships being normal
Does not remember wifi password. I tried everything that I can find on internet, nothing helped.