Xiaomi Redmi 5 Plus in for review
31 December 2017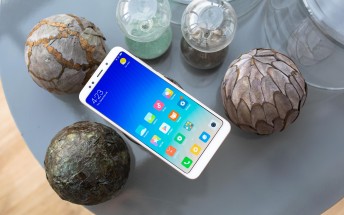 The Xiaomi Redmi 5 phones, announced at the beginning of December, are among the first in the company portfolio to have 18:9 ratio screens (along with the flagship Mi Mix 2). Xiaomi fans commented after the launch that they will hold back purchases until the Redmi Note 5 arrives, but surprisingly it is already in for review with a different name - Xiaomi Redmi 5 Plus.
When preparing for the successor of the Redmi Note 4, Xiaomi went with the saying "If it ain't broken, don't fix it" motto. The Redmi 5 Plus has similar looking specs - a power-efficient Snapdragon 625 chipset inside, the same as the Redmi Note 4. The overall design is also very similar with one main difference - a tall screen with 18:9 ratio with more room for browsing and videos.
When shooting pictures in 18:9 mode, one-third of the height is cropped. Any camera-loving smartphone user would stick to the standard 4:3 ratio over the trendy one since the quality stays the same, but you get a bigger picture with more pixels.
Another feature that might be annoying for some is the micro-USB port and the measly 10W charger included in the box. It's high time all phone makers move to a single port standard and if USB-C is universally better, while hold off the transition for yet another year.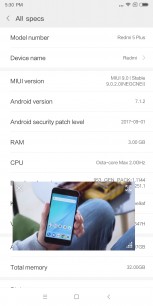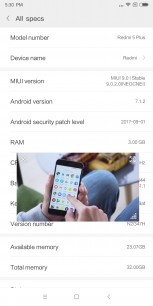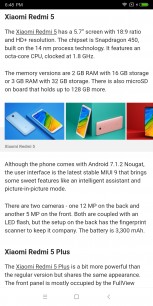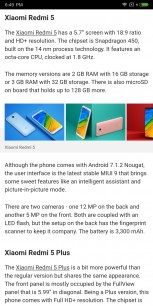 PIP Mode is easily moved • Lack of trio soft keys gives more room to web pages
While pinch-to-fullscreen feature in the YouTube app might not be available on the Redmi 5 Plus, we have to point out the picture-in-picture mode works perfectly fine, provided you are playing the clip with the native browser.
Videos are running on a different player, not the default one. That way you get swipe controls for brightness and volume and a convenient button for the picture to pop out for the PIP mode.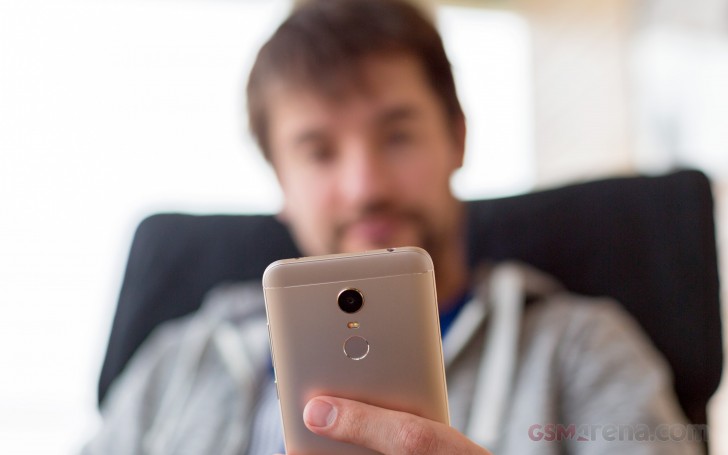 The MIUI 9 Settings can hide the trio of soft buttons. This is when the full power of 18:9 screen is unleashed, and you have more screen for reading. The keys are easily reachable with a single swipe up from the lowest part of the display.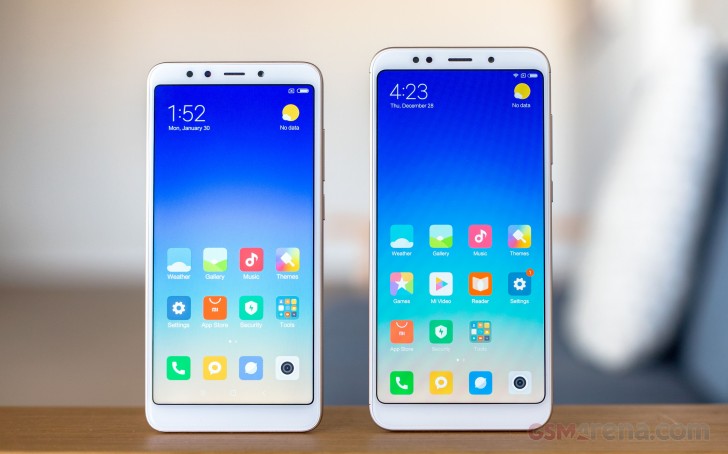 Xiaomi Redmi 5 • Xiaomi Redmi 5 Plus
The Redmi 5 Plus costs between $150 and $195 in China and will sport a similar price tag around the world. Being so affordable and sticking to the basic specs, the phone is poised to become a hit. But will it live up to the expectations we have for a successor to the globally available Redmi Note 4? Stay around to find out in our full review.
Special thanks to HonorBuy for providing the review unit.
Related