Xiaomi Redmi Note 4 (S625) review: Take Note!
Take Note!
GSMArena team, 27 March 2017.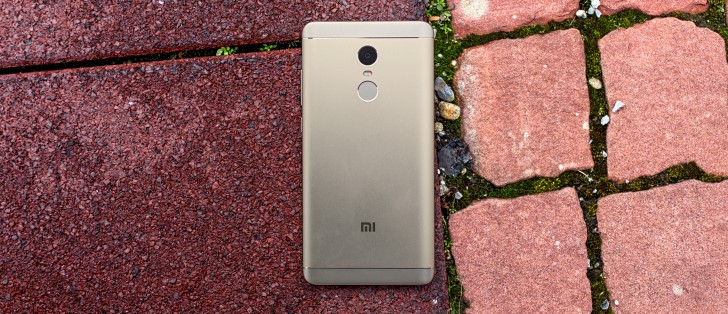 Final words
The Xiaomi Redmi Note 4, when judged as a stand-alone device, is an excellent smartphone. It probably has more bang for your buck than most of its competitors, making the Note 4 a worthy purchase.
The Redmi Note 4's Snapdragon 625, which we consider to be the ultimate mid-range chipset for this generation, provides excellent performance with great power efficiency and thermal properties. The battery life of this phone is jaw-dropping, the MIUI experience is smooth, and the camera does well in all occasions. All these goodies come in a sturdy metal body, which adds to the already great value of the Redmi Note 4.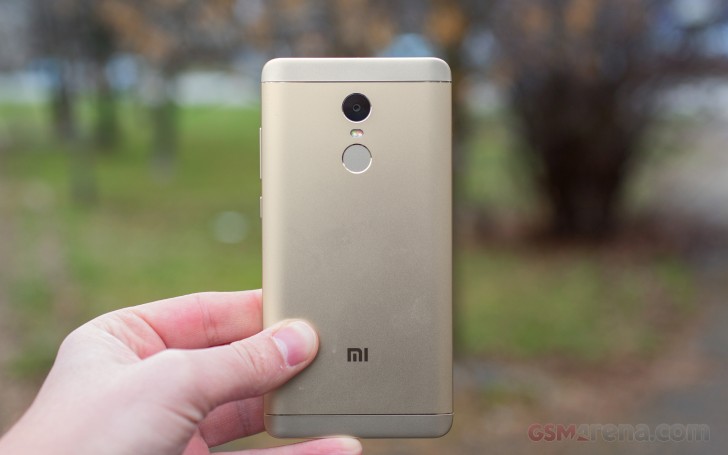 But the Redmi Note 4 with Snapdragon is not alone in its series. It is a sequel to the Redmi Note 3 Snapdragon 650 edition, which may have been plagued with modem issues, but exceeded all expectations for performance and squashed the competition. There is also the Redmi Note 4 with Helio X20, which has a more premium all-metal design and faster all-round performance. And our guest of honor is no match for the high bar set by its predecessors.
Xiaomi Redmi Note 4 key test findings
Good build quality, but the plastic antenna strips, which don't even match the base color, diminish the premium punch from the metal back.
Fairly bright screen with very good color accuracy and sunlight contrast.
Fast, always-on fingerprint reader.
MIUI 8.0 is built on Android 6.0 Marshmallow and runs fast; theming and options for notification area, app switcher, etc. make it easy to find the look you want.
The Snapdragon 625 chipset offers adequate performance in this price class; it's no match for the Helio X20 in performance but its power efficiency is much better.
Loudspeaker gets a Very Good score, in loudness and audio output.
Audio quality is excellently clear; decent loudness with an external amplifier, but below average with headphones plugged in.
13MP camera shoots fine photos, with average detail, but good dynamic range, contrast, and colors.
1080p videos came with average detail and dynamic range, poor sound, but great contrast and colors.
Our first suggestion would be the Helio-powered Redmi Note 4. It's the better-looking part of the duo, and offers double the processing and graphical performance. If you have the option to choose between the models, get this one. You'll lose a few hours of battery endurance, but the earned benefits outweigh those by a lot.
There is also the older Redmi Note 3 with Snapdragon 650. It has the same plastic-metal concoction for a design, but offers better performance and impressive battery life, too. Oh, and it's probably cheaper now.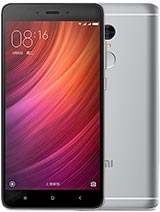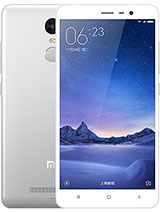 Xiaomi Redmi Note 4 (MediaTek) • Xiaomi Redmi Note 3
Meizu's M5 Note has a much better all-metal design, great battery life and very capable camera. It lacks in performance, but makes up for that with its buttery-smooth Flyme experience and clean interface filled with various tweaks and gestures.
Lenovo's K6 Note and Moto G4 are a great pair of 5.5" devices by a popular manufacturer with strong after-market support. They may be not as powerful, but they are available globally.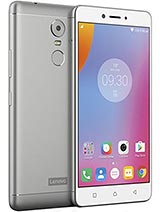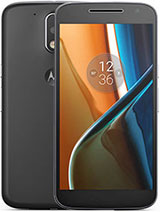 Lenovo K6 Note • Motorola Moto G4
The Lenovo P2 is powered by the Redmi Note 4's Snapdragon 625 chipset, but may tempt you with its 5.5" Super AMOLED screen. Its key feature is actually the large 5,100 mAh battery, which combined with the Snapdragon 625 chipset, secured it the record-breaking 149h Endurance rating in our battery life chart.
The Samsung Galaxy J7 Prime is a good alternative for the Redmi Note 4. It can't offer the same performance or the huge battery capacity, but it does better with design and selfies. It comes with a TouchWiz, too, which may tip the scales.
We nicknamed the vivo V5 Plus 'the bokeh king' and it's a selfie photography ace. It has a modern design with an all-metal body and subtle antenna bands, and the same Snapdragon 625 chip with 4GB of RAM. But, its high price might keep it it from achieving greatness.
There is nothing really wrong with the Redmi Note 4 Snapdragon edition. It's a very capable smartphone, with good design, superb battery life, leading mid-range chipset, and an effective camera. MIUI's popularity is growing, as is its functionality. We should have liked the Note 4 right away, but the existence of the faster and all-metal Helio model is standing in the way of our warm recommendation. Though if you reside in one of the official Xiaomi markets, your choice might be limited by the Note model Xiaomi has decided to offer there. In this case, the Redmi Note 4 is certainly worth a look.
Special thanks to HonorBuy for providing the review unit.
i agree, i used this phone since 2017 and the only problem is i'm using 3/32. If i have 3/64, it's can do better
It's really amazing and comfortable phone that is i like the most it's fast and long life battery i really love it
sory for inconvinence i am using this phone from last 5 years what a gaming performance battery time enough i will recommend this phone for gaming