Xiaomi Redmi Note 7 review
GSMArena team, 01 February 2019.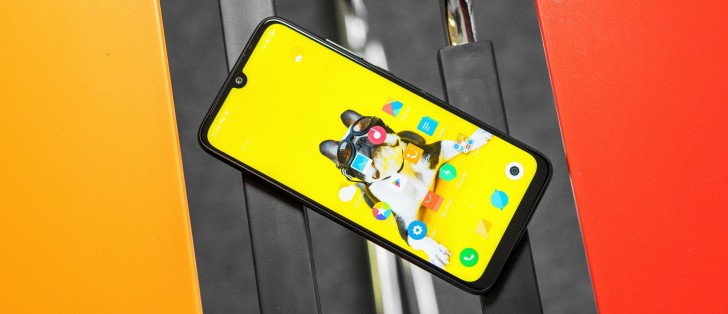 A big 48MP main camera aided by a 5MP depth sensor
The huge 48MP sensor on the back of the Redmi Note 7 should take some sweet daylight and nighttime shots. The sensor is quite big at 1/2", though the individual pixel size is not that large at 0.8µm pixels.
The sensor uses a Quad Bayer arrangement where four pixels are grouped in a square under a filter of the same color so a 12MP capture is almost like it's been captured by 12 million big 1.6µm pixels. If you capture 48MP photos with this setup they wouldn't match in quality 48MP photos produced by a sensor with a regular Bayer filter but we doubt we would ever see any of those in a compact device such as a phone. The direct benefit is that users here get sharper 12MP photos with less noise even at high ISO values compared to the regular 12MP sensors.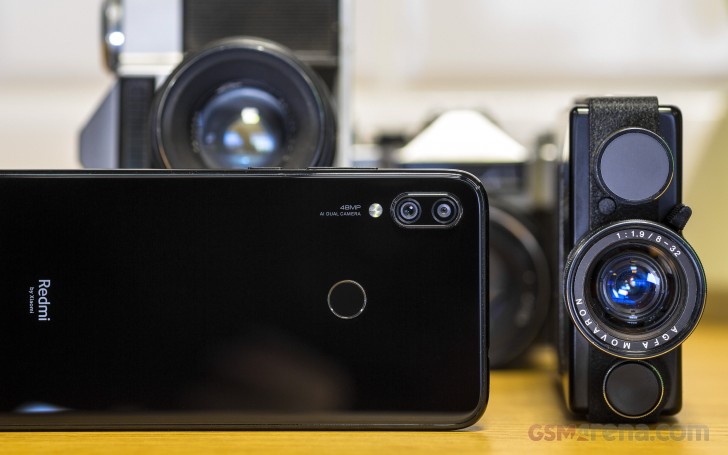 The secondary 5MP camera is used only for depth sensing when the depth effect is needed - in portrait mode, for example. And as for the selfie camera, it's a 13MP and supports various functions like HDR, AI beauty, portraits, and mirror function. However, autofocus isn't on the list of features.
Camera menus
The default camera app hasn't changed a bit. At least at first glance. Swiping left and right will shuffle through the camera modes and you will find additional settings in the upper part of the app. It lets you adjust some settings like beautification, HDR, AI, video mode, picture quality, etc.
Also, there is a way to shoot in the sensor's full 48MP resolution if you prefer that, but you'd have to go to the camera's Pro mode for that.
Image quality
We kick off with some daylight samples, which turned out to be quite good. When enough light reaches the sensor, you can expect pretty consistent performance - there's plenty of detail, contrast is good, colors are punchy, although inaccurate, and the noise is virtually non-existent.
We do have some complaints about the exposure metering as the auto mode returns somewhat darker images than we would prefer. And the contrast is perhaps a bit to high making shadows appear even darker.
Also, there's a somewhat noticeable magenta tint on some of the daylight photos as well as in our shots of the test posters suggesting an issue with the white balance in certain scenarios.
Luckily, the HDR can fix most of the stuff we mentioned. When turned on, images come out a noticeably brighter and you start to see some detail in the dark parts of the image. On the other hand, the highlights are clipped and become brighter than they should while losing some contrast along the way. Images look a bit washed out and noisy. We've also seen some oversharpening here and there.
The AI didn't do anything for us features-wise, but it did prompt us with the correct scene when it recognized one. Still, we don't see any significant changes to the colors, contrast, exposure, etc.
As we already said, the 48MP capability can only be enabled within the Pro mode. Be prepared for noisier images and you will lose some detail along the way too so we don't really recommend shooting in 48MP. The 12MP in the standard Photo mode is good enough.
Low-light photos and Night mode
We were quite impressed by the image quality during nighttime shooting - there's no prominent noise, details are good and light sources appear to be rather well-preserved. Thanks to its pixel binning technology, the phone would happily snap brighter exposures with higher ISO than previous Xiaomi phones such as the Mi Mix 3. And that's without any penalty in increased noise meaning that the claims for better noise/ISO ratio by Xiaomi were well founded.
And Night mode really makes a difference by restoring the highlights and bringing out the shadows. The result is nicely balanced and subjects look more detailed.
Interestingly, the gain in the tonal range of the Night mode photos is not as big if you use HDR for your night time shots. We would totally recommend forcing HDR to On as the AutoHDR algorithm rarely engages on its own come night time - or at least not as frequently as we would like.
Here's how it stacks against the competition.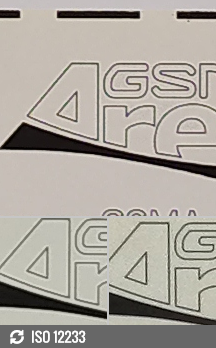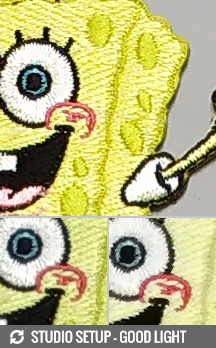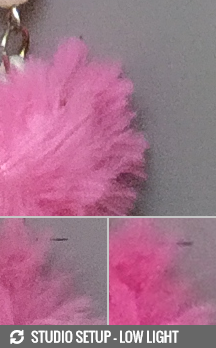 Xiaomi Redmi Note 7 against the Xiaomi Mi 8 Lite and Honor 10 Lite in our Photo compare tool
And here's how it performs in 48MP mode.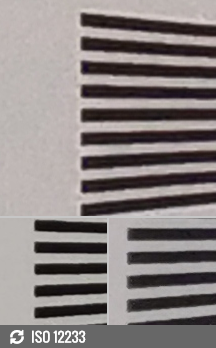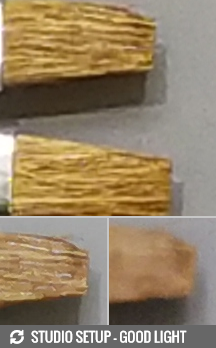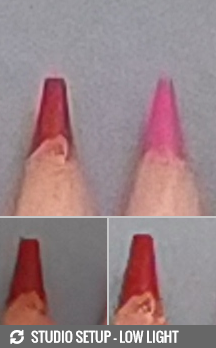 48MP mode: Xiaomi Redmi Note 7 against the Huawei Mate 20 Pro and Honor View 20 in our Photo compare tool
Portraits
Portraits are surprisingly good, to be honest. In fact, we've seen worse portraits on way more expensive handsets. The detail is nice while the edge detection is stellar. The defocusing of the background is perhaps not as strong and colors are a bit over-saturated. In other words, you will have to do a few shots from different distances to achieve the desired effect and capture the real skin tone. Also, the phone appears to be doing pretty well under limited indoor lighting.
Selfies
The selfies turned out to be quite nice as well. There's enough detail from the 13MP snapper and its focus sweet spot is almost a full arm's length so you don't need to get really close to the phone to get the sharpest possible result. The portrait mode also seems to do quite well despite the hardware limitations of the front camera (no secondary unit for depth sensing).
Video recording
The Xiaomi Redmi Note 7's video options are quite limited - just 1080p@30fps and 1080@60fps, which is rather strange because the handset rocks a Snapdragon 660, which is perfectly capable of handling 2160p@30fps.
We did try shooting 4K with a third-party app like Open Camera and it worked without any issues, which means the feature was artificially disabled for market segmentation purposes.
Anyway, the phone can also shoot slow-motion videos in 1080p or 720p at 120fps. There's an option to choose between H.264 and H.265 video encoders.
And as for the performance of the camera in video mode - it reminds us of the Xiaomi Mi 8 Lite. There's not enough dynamic range, but contrast is nice and videos appear to be a bit noisy even when there's sufficient light. Sharpness is good in 30fps mode. Moreover, the EIS works well in 1080p@30fps while the 60fps videos lose some detail, exposure is better and can get quite shaky even though the EIS is still working to some extent.
You can download short untouched samples as well - 1080p/30fps (10s, 25.2MB) and 1080p/60fps (10s, 25MB).
And here's the stabilization test in 30 and 60fps.
Here's how it compares to the competition in the more controlled environment of our studio.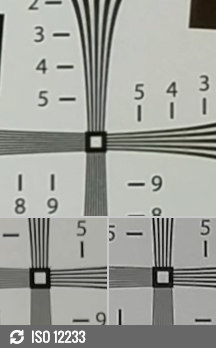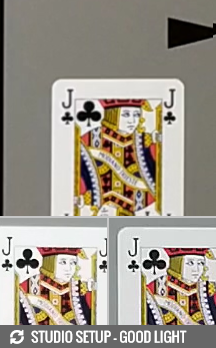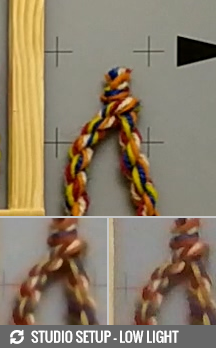 1080p: Xiaomi Redmi Note 7 against the Honor 10 Lite and Huawei P Smart (2019) in our Video compare tool
I bought this phone in march 2019 and i must say that aim surprised. bcz using this phone for 3 years without any peripheral damage. I must agree that it is little bit slow as mine is of 32 gb...i must have bought of 64 GB...IAM SO SATISFIED
Me and my wife have this phone. I installed custom overclocked kernel and my performance went up by like 50% from like 166k antutu to 210k+ My 18W charger failed after 3 years i replaced it with some power delivery PD 30W charger and now it charge...
I bought this phone in 2019 june . Today approximately 3 years have been and this phone works fine. A month ago this phone was good but i updated the software and it made the phone slow. So if we don't update the phone then the phone is a beas...