Xiaomi Redmi Note 9T review
GSMArena Team, 3 February 2021.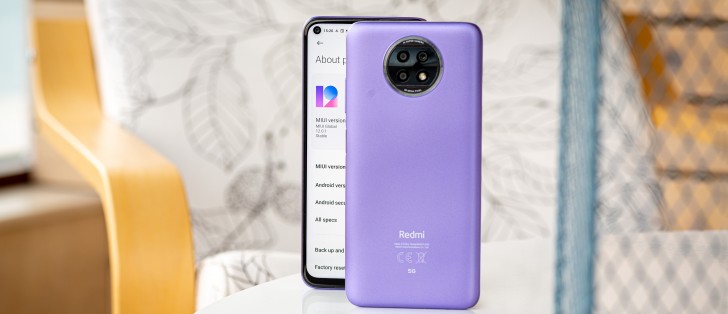 Design, ergonomics and bill of materials
The Redmi Note 9T has a certain family resemblance that you can't deny. The back design is dominated by the "circular" camera module, and it reminds us a bit of the Poco X3.
Interestingly enough, the international Redmi Note 9T and its Chinese Redmi Note 9 5G siblings have different camera islands. The Redmi Note 9 Pro 5G is a closer match in this regard.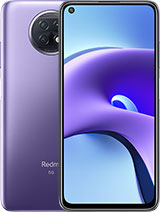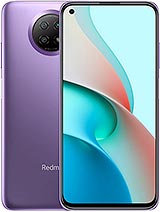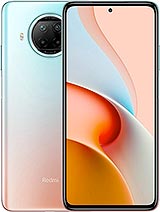 Xiaomi Redmi Note 9T • Xiaomi Redmi Note 9 5G (China) • Xiaomi Redmi Note 9 Pro 5G (China)
But just like the Redmi Note 9 5G, the Redmi Note 9T is rocking a two-piece plastic design. The back is one uniform part that curves around and hugs the display. This makes for a surprisingly-sturdy and rigid feel. There is literally zero flex in the Redmi Note 9T. You can't bend it at all, which is great news in terms of sturdiness.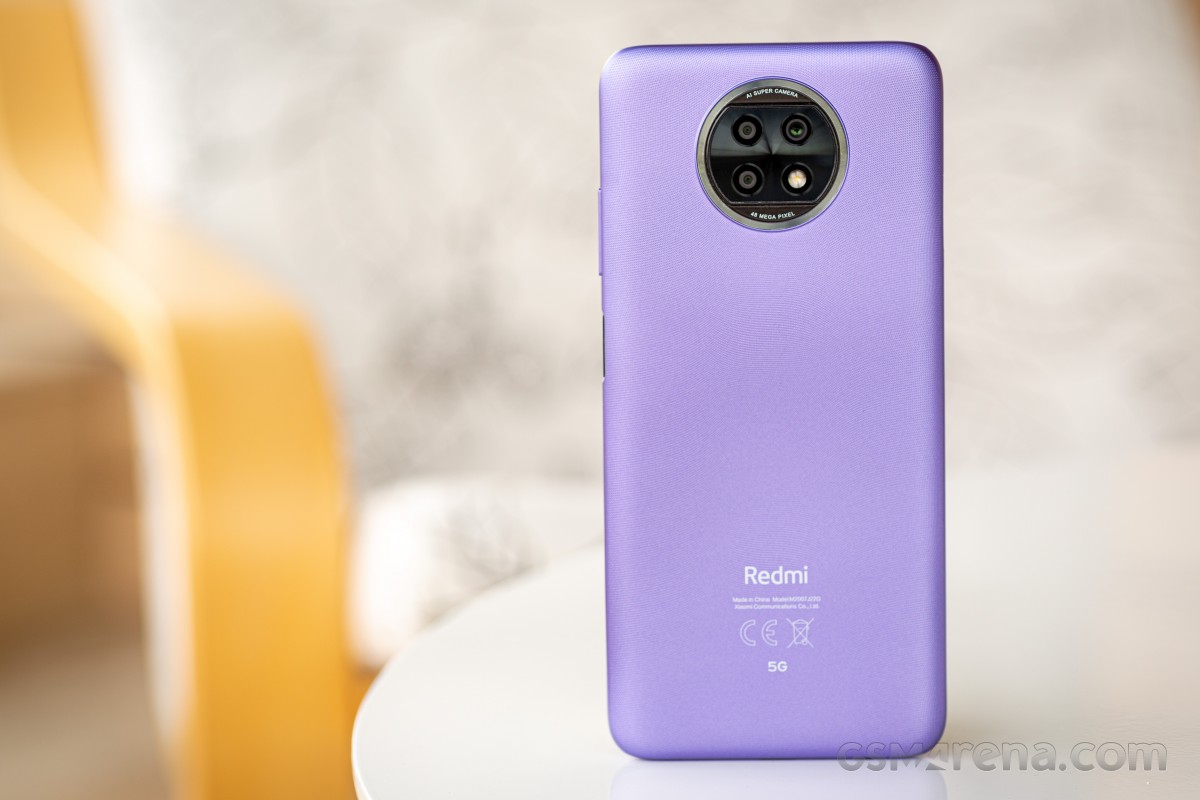 While there is no official ingress protection rating, the Redmi Note 9T does include a water-repellent coating on its innards.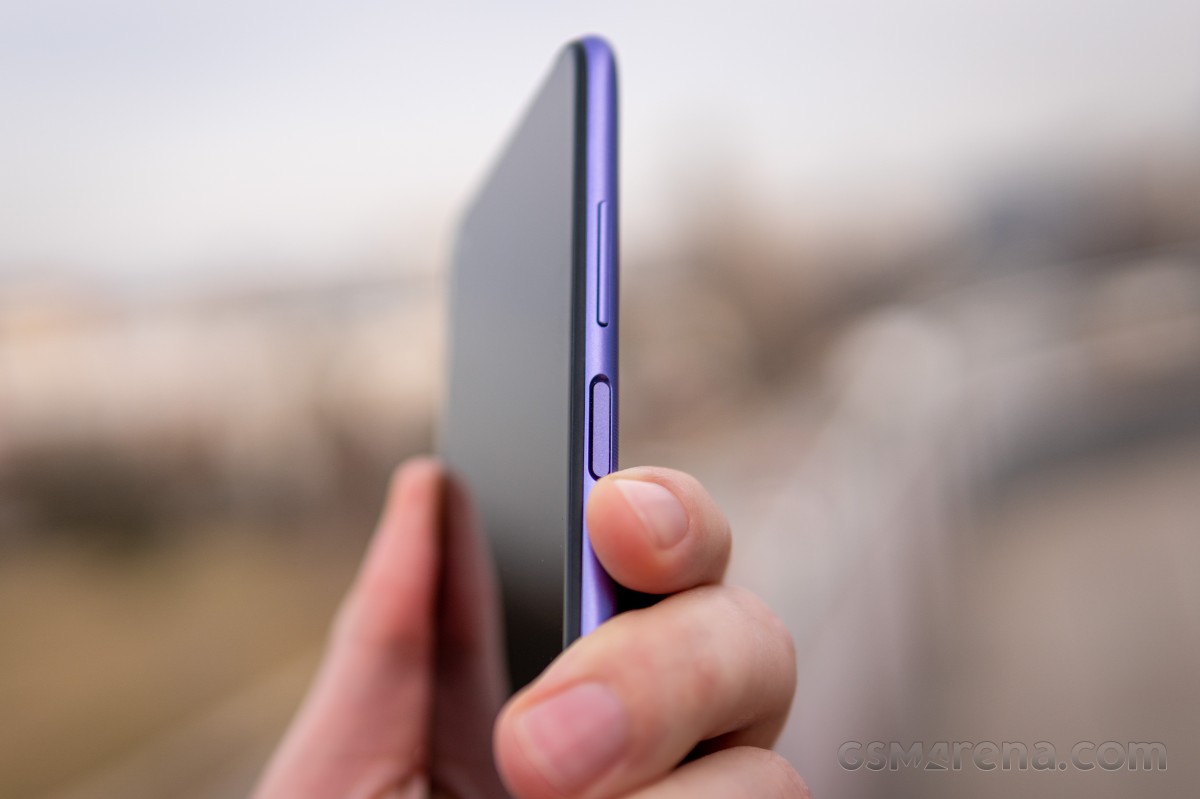 The phone also feels very solid in hand. No wonder, considering its sizeable 162 x 77.3 x 9.2 mm dimensions and hefty 199-gram weight. Granted, a lot of that can be attributed to the large 5,000 mAh battery on board. Even so, we appreciate it when a budget phone feels nice and "dense", for lack of a better term. It just feels reassuring.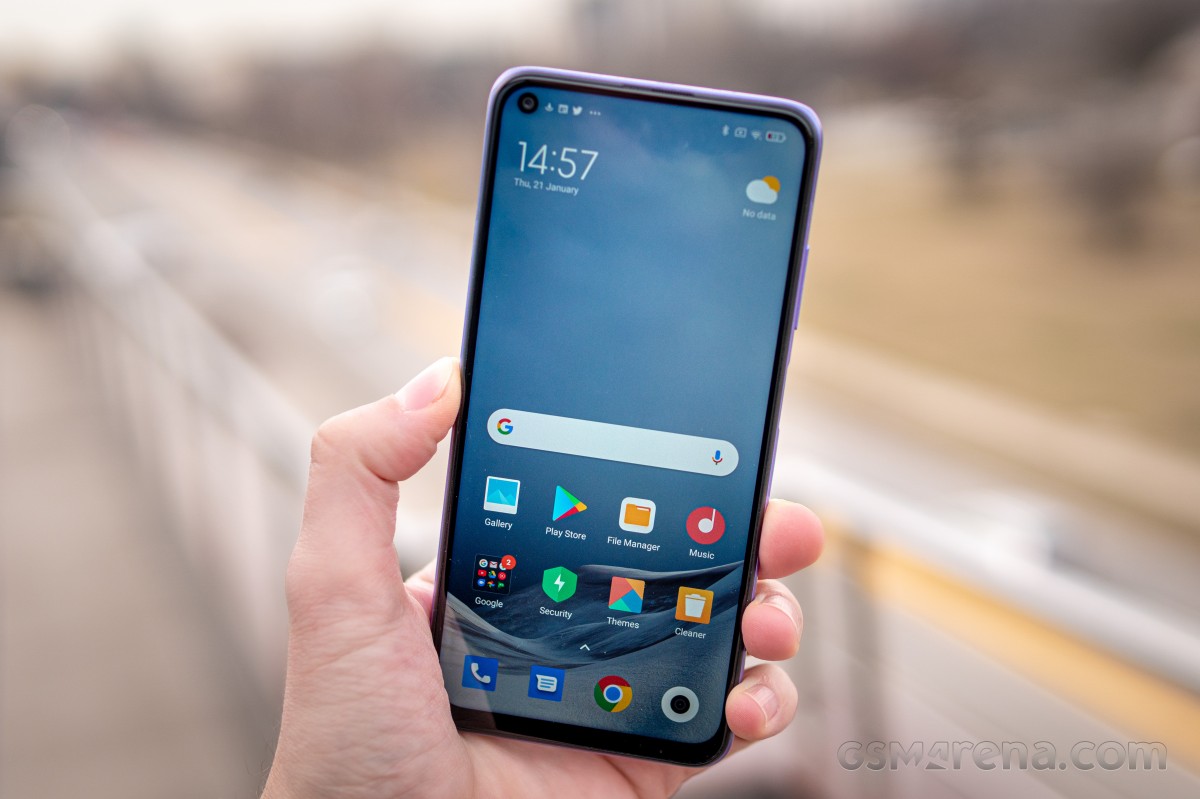 Speaking of in-hand feel, the Redmi Note 9T certainly has a particular thing going with its fine dotted texture. Unlike the Redmi Note 9 5G, which only offers a textured finish on the gray variant, both the Nightfall Black and Daybreak Purple colors of the Redmi Note 9T are textured. We appreciate the extra grip. Plus, it is a lot harder to get this type of surface smudged and greasy.
The Redmi Note 9T isn't really hiding its budget nature beyond the plastic build either. On the front of the phone, we find wide bezels around the 6.53-inch display. Plus, a very sizeable punch hole for the 13MP selfie, with a thick inner black rim, reminiscent of older designs.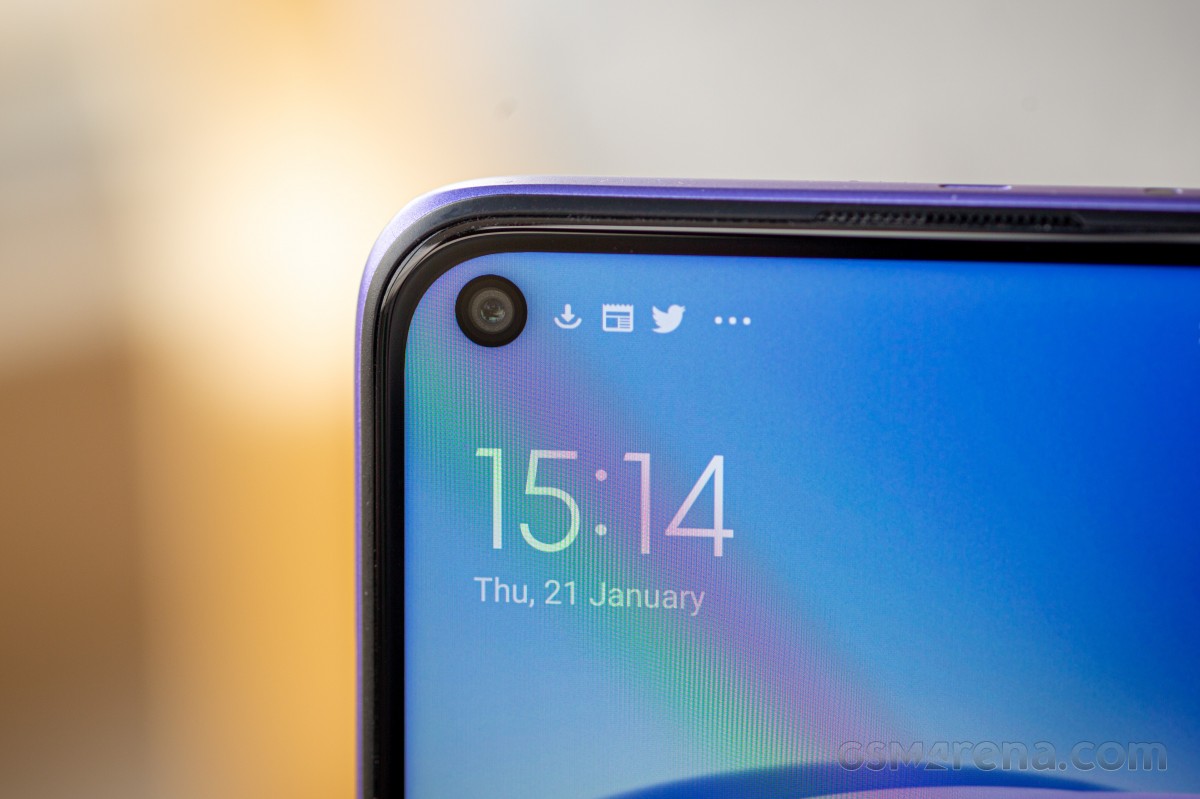 There is slight discoloration on the panel surrounding said punch hole as well. Not ideal, but all par for the course.
On the plus side, the display is covered with a Corning Gorilla Glass 5 protective layer.
Controls and connectivity
The Redmi Note 9T has a rather interesting set of controls and I/O at its disposal. Nothing too outlandish, but still offering up a few surprises, like the inclusion of a stereo speaker setup. Mind you, not one with two full-featured speakers or anything too fancy, but the earpiece is amplified and acts as a second channel to the bottom-firing main unit.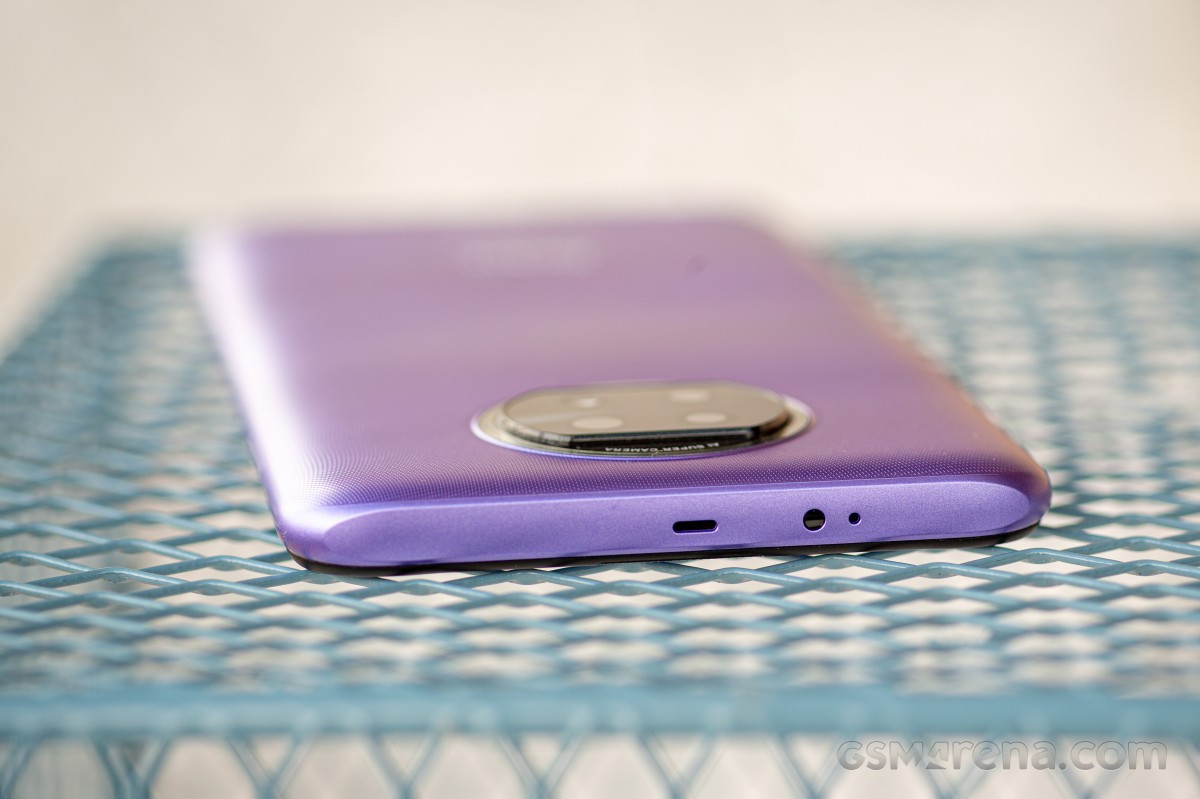 For buttons, Xiaomi has included a standard volume rocker on the right. It feels nice and "clicky". Below that - a power button and fingerprint reader combo. It is convenient in terms of its location and very easy to feel around. The button part is responsive, and the same goes for the capacitive reader. It is always-on, very fast and accurate.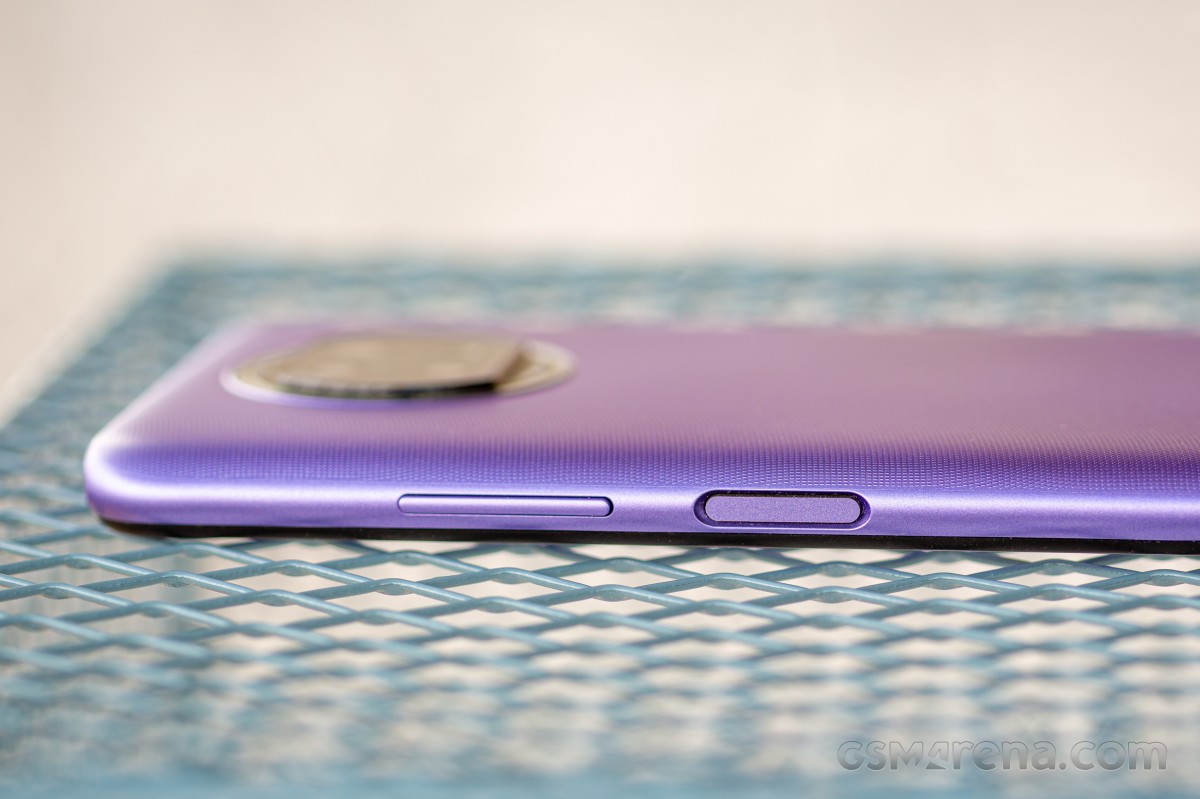 The left-hand side of the phone only houses a SIM/SD tray. It is a full-featured one, with three different slots: two nano-SIM ones and a microSD. You don't have to pick and choose between a second line and storage. In fact, thanks to the dual standby (DSDS) capabilities of the Dimensity 800U chipset, you can even have two concurrent 5G cellular connections alongside a microSD card in the Redmi Note 9T.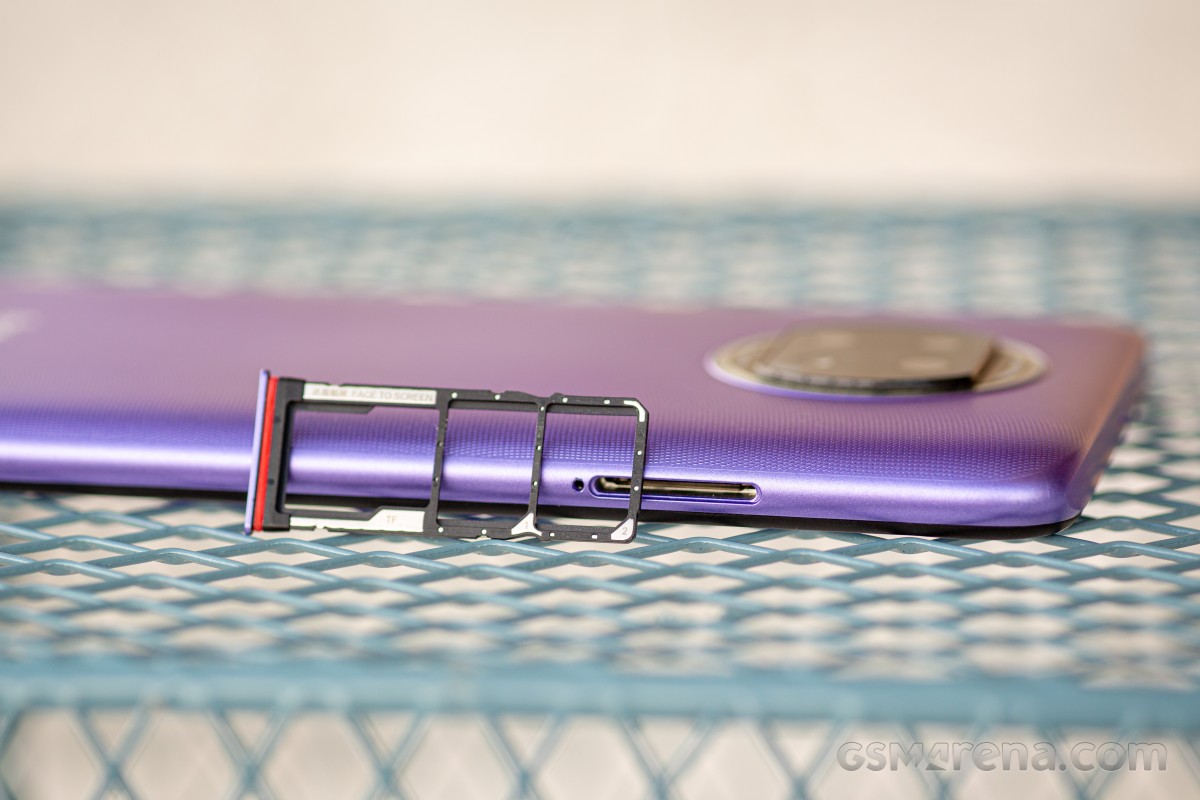 Continuing with even more I/O, there is a USB Type-C port on the bottom, capable of USB 2.0 data speeds and up to 18W of fast charging. And alongside that - a trusty old 3.5mm audio jack.
The Redmi Note 9T is also equipped with an IR blaster. That's kind of a rarity these days, Xiaomi basically being one of them to include it. With things like dual-band Wi-Fi ac and Bluetooth 5.1, IR has mostly lost its attractiveness for data transfers. Still, combined with the smarts of a phone, it works nicely as a remote control substitute for not-so-smart gadgets like air conditioners or TVs.
Speaking of useful I/O, the Redmi Note 9T also has NFC for things like contactless payments, as well as an FM Radio receiver. Both of those seem to be very sought-after, especially on budget phones.
A notification LED is generally part of the same desirables list. Unfortunately, there isn't one on the Redmi Note 9T.
Anonymous
08 Apr 2022
4Ix
At&t didn't send to support it(according to the one visit I made to a bottle creek, mi store). Hardware specs are amazing on this phone, queue well in Canada and Mexico. Software agreements in Manu many Xaiomi customized app pop up on ev...
Anonymous
03 Feb 2022
nvx
Do not buy this phone it's system is trash
BriTechGuy
26 Nov 2021
IbI
Because not everyone is, or ever will be, in the market for a flagship model phone. Companies like Apple and Samsung are great for "the latest and greatest" at the very top of the market price point. That's not the primary market th...