Xiaomi's Pocophone F1 benchmarked: as fast as any flagship
14 August 2018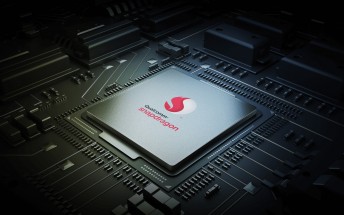 Xiaomi's Pocophone F1 is the self-titled "master of speed" - thanks to the Snapdragon 845 chipset, it should be the fastest phone in its price class. How fast? Well, let's turn to Geekbench for an early peak.
GeekBench 4.1 (multi-core)
Higher is better
Xiaomi Pocophone F1
9081
OnePlus 6
9042
Xiaomi Mi 8
9028
Samsung Galaxy S9+
9010
HTC U12+
8964
LG G7 ThinQ
8865
Samsung Galaxy S9+ (Snapdragon)
8161
Huawei P20 Pro
6754
GeekBench 4.1 (single-core)
Higher is better
Samsung Galaxy S9+
3748
Xiaomi Pocophone F1
2467
Xiaomi Mi 8
2427
HTC U12+
2414
Samsung Galaxy S9+ (Snapdragon)
2402
OnePlus 6
2401
LG G7 ThinQ
2395
Huawei P20 Pro
1908
So, it's as fast as the other S845-powered phones. The cost of some of those are hair-raising, however, Pocophone's competitive advantage stems from its price tag. The Xiaomi Mi 8 goes for around €500 in Europe, the Asus Zenfone 5z is €480. An early Poco unit was briefly available for sale at €430, but we shouldn't read too much into that price.
That Zenfone currently carries the title "most affordable Snapdragon 845-powered phone", but that will likely change on August 22 when Xiaomi unveils its first phone sub-brand.
PS. There have been plenty of leaks if you're curious about the specs.
Related