You can remap the Bixby button on the Samsung Galaxy S10 phones
21 February 2019
The Samsung Galaxy S10 phones will let you remap the Bixby button, well, sort of. You canít completely evict the Samsung digital assistant, but what you can do is assign an app of your choice to the button.
Hereís how it works. The button can be single and double pressed. You can assign your app to one of those options, Bixby will move to the other option. Note that a long-press always launches Bixby in voice command mode.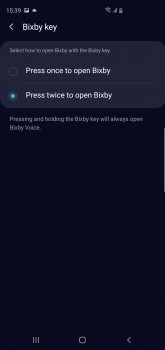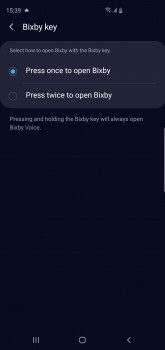 The Bixby button supports single, double and long presses
So, itís not perfect, but those of you who hate the maligned digital assistant can at least get some utility out of the key. Itís not clear if the Galaxy S9 and Note9 will get a similar option in a future update.
Related