nubia Red Magic 6 review
GSMArena Team, 09 April 2021.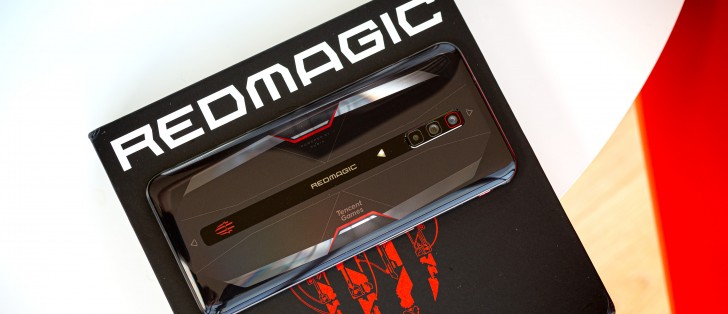 Android 11 and Redmagic 4.0 UI
The new Red Magic 6 and 6 Pro come with updated software, bumping the Android version to 11 and the Redmagic UI to 4.0. At first, we don't see any major changes to the UI design and operation, except that it feels super snappy and even smoother than before. Sure, the 165Hz refresh rate does help with that notion but there's some general snappiness to it too. Apps and setting menus open in a blink of an eye.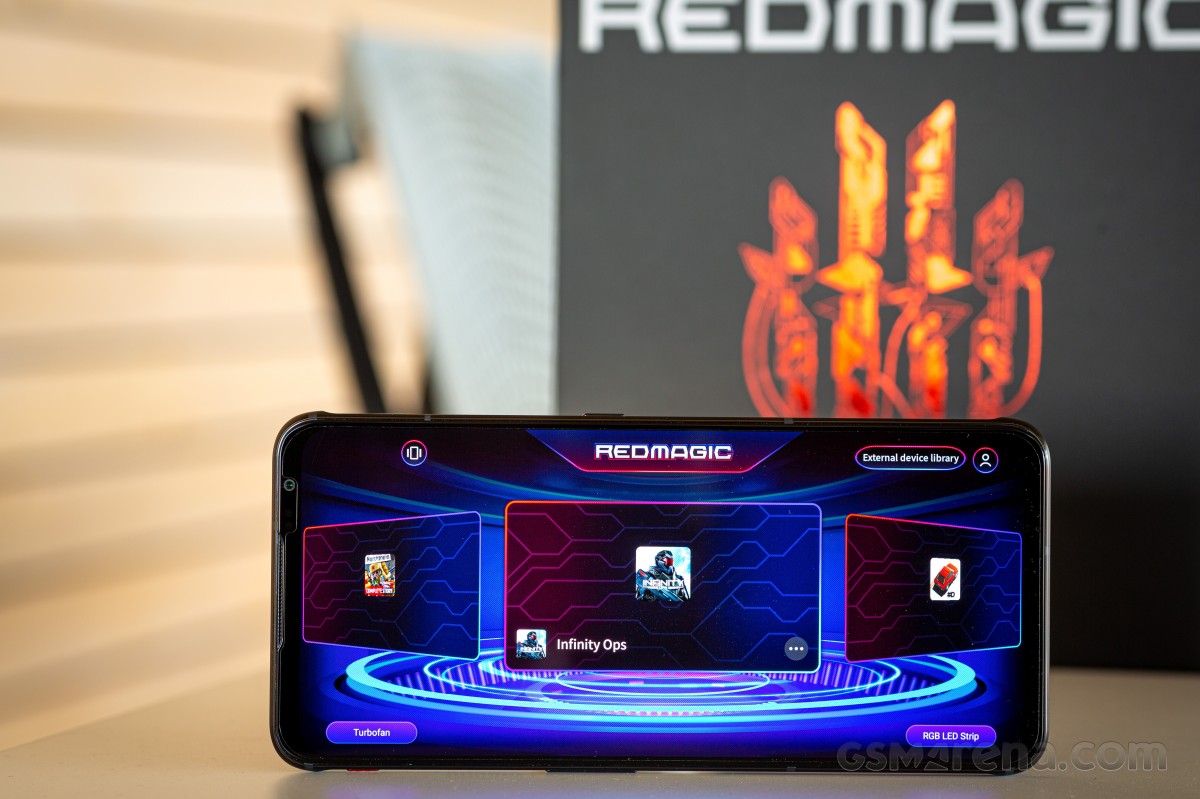 Perhaps the rather burden-less aesthetics of the UI are partially to blame. As we've stated in the previous two versions of the Redmagic UI, nubia has tried not to stray away too far from the original Android feel. Sure, there are some icon and context menu changes, but it mostly feels vanilla. The notification shade remains the same, so does the recent apps menu. The arrangement of the sub-menus in the general settings menu is untouched too.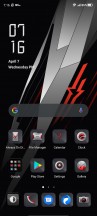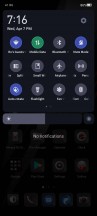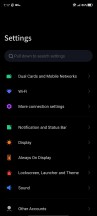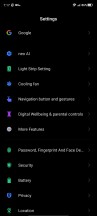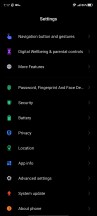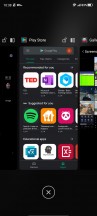 Home screen, notification shade, recent apps, general settings menu
Unfortunately, we found two things to be especially annoying. One of them is the inability to reach the individual app settings from the home screen by holding down on an app icon. It just gives you the option to remove it. If you want to clear cache, manage notification settings, etc., you'd have to open up the Apps sub-menu and look for the specific app. The other issue we have is the lack of proper or even downright awkward translation. It doesn't really get in the way of navigating through the phone's settings and menus but it can be a tad confusing at times.
Leaving the gaming-related features for a bit later, let's focus on the Android 11-intrinsic features. The one-time permission for apps is now available along with the so-called notification bubbles. The latter isn't supported by all messaging apps but those that do, get the Messenger-like chat heads.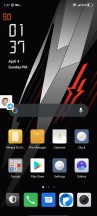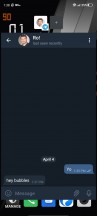 nubia's implementation of chat bubbles
Similar to the bubbles, Redmagic UI allows you to shrink apps into small, interactive windows. Of course, not all apps support the feature and you have to open the notification shade and tap on the Small Window toggle while an app is in the foreground. You can't resize the app's window - you can only move it around the screen. It makes for an easy multi-tasking, yet you always have to open the notification shade to enter that mode every time. And you can't put more than one app into a small window.
ZTE's phones have always had special attention to their Always-on display functionality. The Red Magic 6 doesn't fall behind in this regard as well as it has tons of customizable clock styles and presets for you to choose from. You can even set looping, cool-looking GIFs and videos. Naturally, this would consume more power.
Speaking of customization, there are a couple of beautiful (or flashy, depending on your preference) themes that change the wallpaper, lock screen and icons. All of the preset themes have one in common - they are in line the phone's gaming aesthetics.
Scrolling down the main Settings menu, we get to the Sound and vibration. Nothing notable here except that you can tweak some system sounds, such as the unlock sound, and that the vibration motor seems to have been improved even further. It's strong enough and more importantly, it's quite precise and crisp. It's a pretty little bonus during gaming.
A separate menu for the LED illumination on the back gives you every bit of control over it. The Red Magic logo can be adjusted separately from the strips positioned near the center. They can light up during gaming or when media is being played. The LED strips can also serve as notification LEDs as well as indicators of when the phone has stopped charging.
A new addition to the Redmagic UI is the so-called Entertainment toolbox, which is essentially the same as Samsung's Edge Panel. Sliding your finger from the right edge of the display opens up the toolbox (sadly, it can't be moved and its place is fixed). You can assign quick tasks or open up certain apps but three of those tasks are non-removable - a screenshot tool, screen recorder and GIF creator.
Lastly, the fingerprint reader has been further improved. Under-display fingerprint readers often struggle with unlocks under bright sunshine, but this one seems to be doing just fine. In fact, it's one of the fastest fingerprints of its kind. It doesn't take long to unlock the phone and the overwhelming majority of attempts were successful.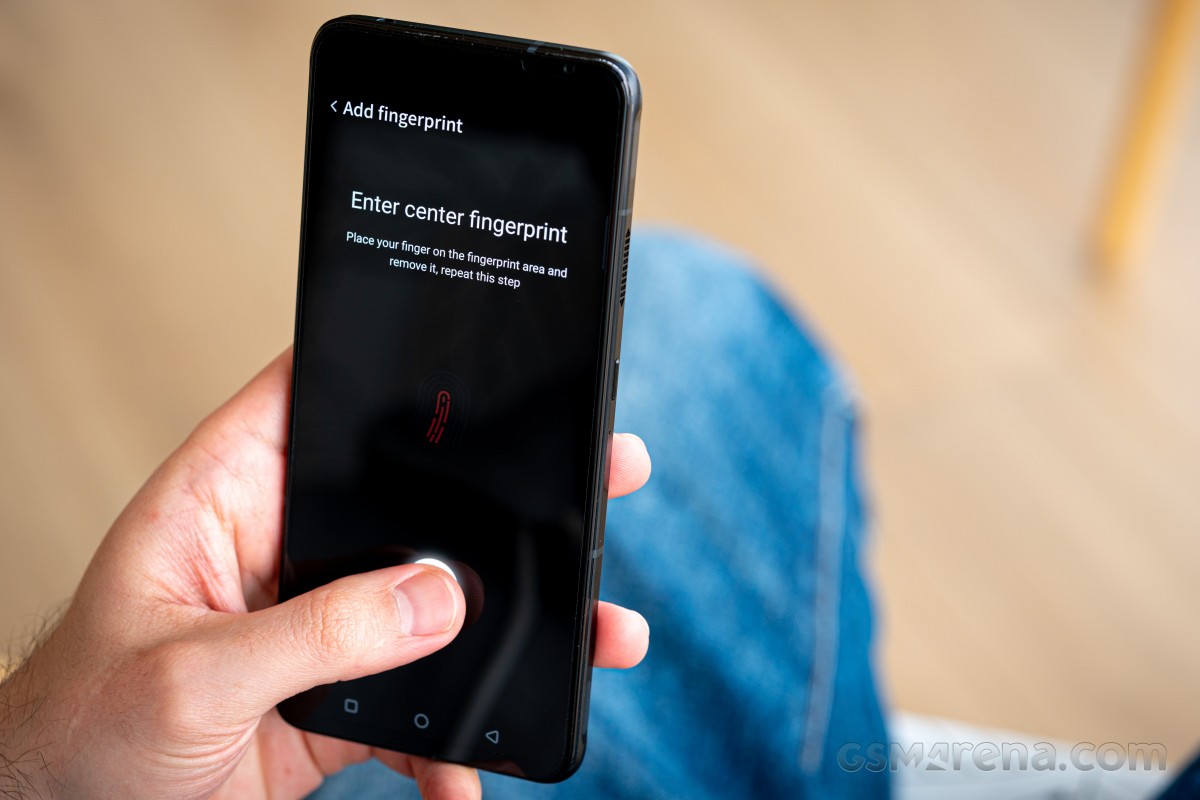 Game Space and other gaming features
The newest version of Game Space looks and feels more polished than ever. We see some toggles swapped for more useful ones but the core aesthetic and functionality remain.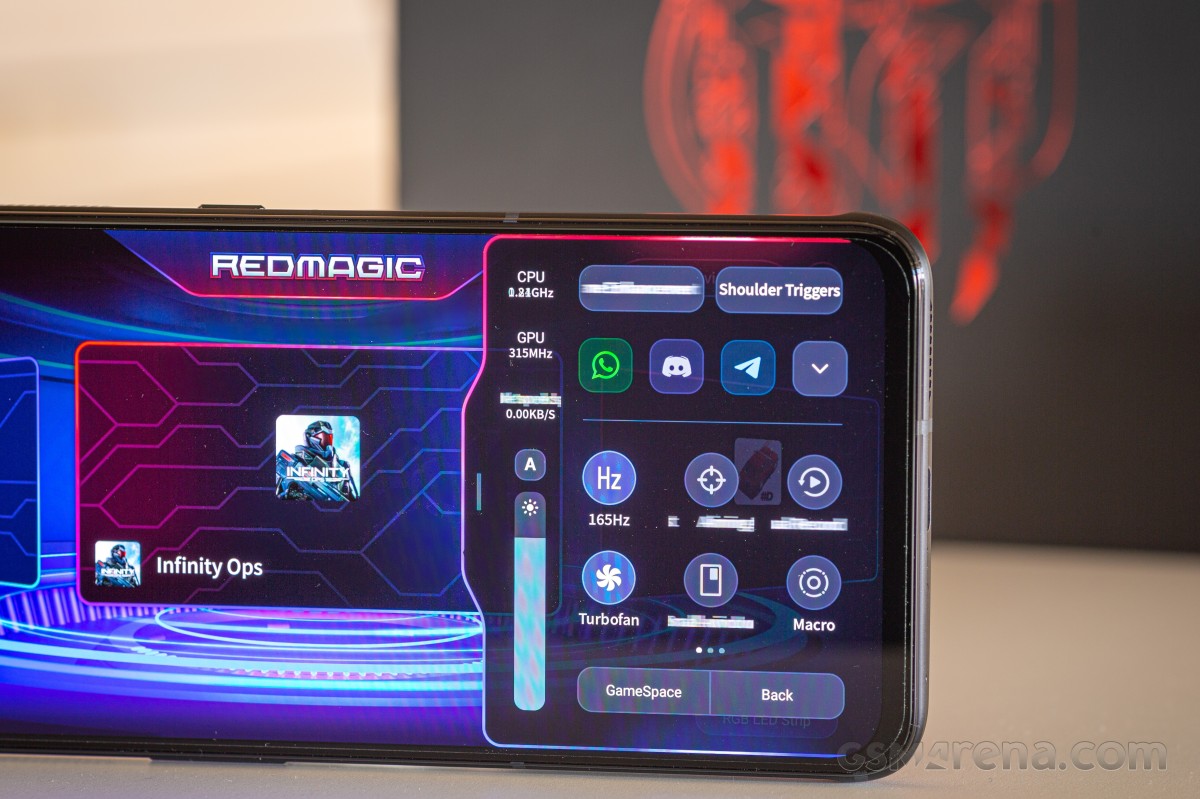 With a flick of a switch (the red button near the top-left corner of the phone) opens up the Game Space where you can browse your games. Swiping from the right side (while holding the phone horizontally because that's the only orientation in which Game Space works), you will open up a menu with some quick toggles. This menu is accessible in games as well.
The top two toggles are for performance boost during gaming and to set up the shoulder triggers as long as the game allows it to. But most horizontally-oriented games do.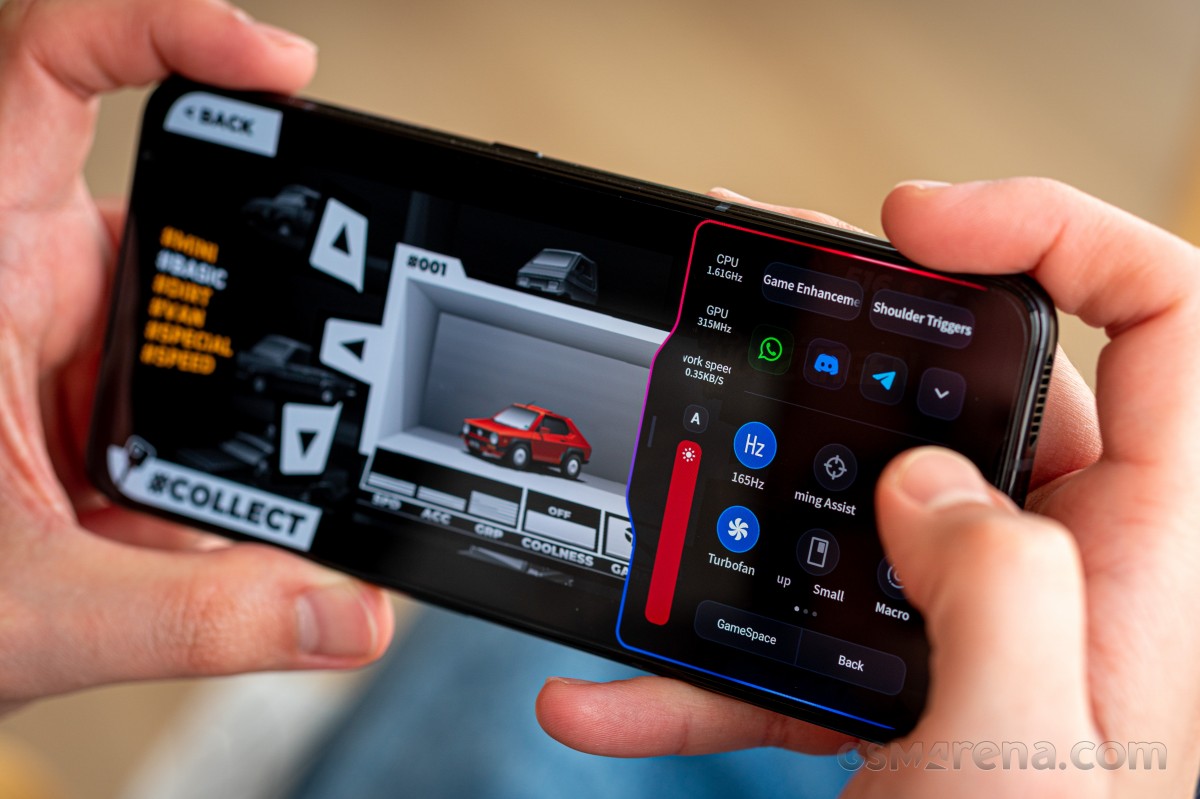 The second row is a new addition - it launches certain apps in small, interactive windows on top of the game. Some apps such as Discord, WhatsApp, Telegram and even Chrome support it. The brightness slider, along with other quick toggles (including the refresh rate selector) are there at your disposal.
Some additional Game Space features and settings can be found in the Game Space Center by tapping on the icon in the upper-right corner. A quick summary of how much and which games you've played recently is available. The game recording feature has been expanded and now supports even bigger titles like Fortnite and PUBG Mobile.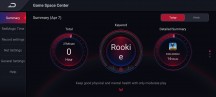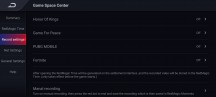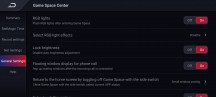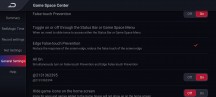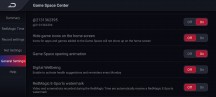 Additional Game Space settings
Strangely, there's no dedicated fan control menu and you can only tap on the Turbofan button to switch on the built-in cooling fan.
Outside of the Game Space menu, you can always tweak the fan to your liking. You can set it up for Intelligent control (read automatic control) or boost it all the way up for maximum cooling performance. You can even set it to start once you launch Game Space or enter a game.
An under-the-hood gaming-related feature is the so-called Smart game that intelligently controls the phone's temperature by ramping up the cooling fan when needed and also analyzes the game's capabilities to match an adequate refresh rate. It doesn't say that it's doing a proper variable refresh rate. It just chooses between the standard 60, 90, 120 and 165Hz steps that the display offers. This feature is still called Touch Choreographer, going by nubia's press release, and it says it has been improved even further. The display's refresh rate is adjusted dynamically and in real-time, but we are still not convinced that it can make incremental steps by 1 or 10Hz. It probably just chooses the most appropriate refresh rate from the existing HRR steps. All in all, nubia claims that the new Touch Choreographer should improve frame stability by up to 50%.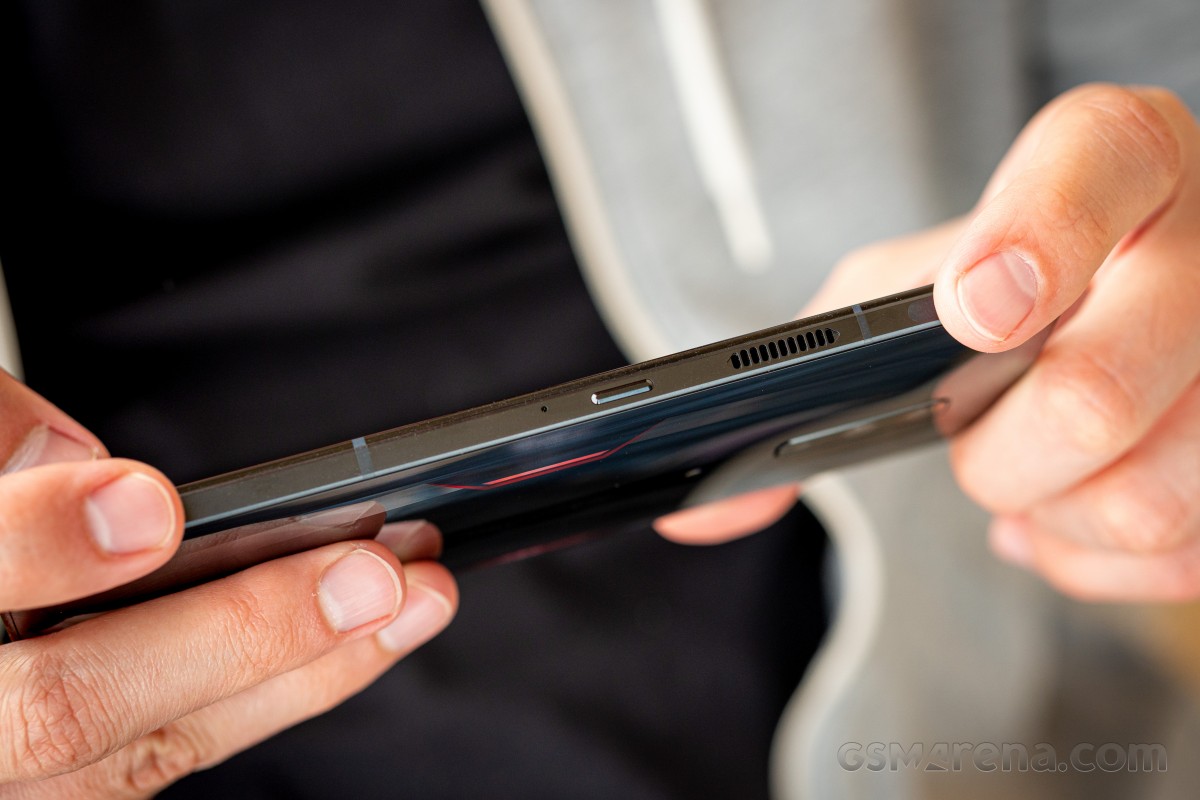 But by far, the best gaming feature would be the shoulder triggers. Even more responsive than before (the difference is rather negligible, though), they provide a really nice experience for racing and first-person shooter games. It's so much better to have some physical keys for certain controls during gaming.
It's been hell for me though, I also bought mine after the launch. But it's been overheating and nothing else for me. The phone heats up to 62°C in Genshin Impact on the lowest settings. 57°C in CODM on medium graphics settings and the...
It's been like this for me as well and it's been well over a year that I'm using it this way. There is no prompt leading you to the login page of that public network. I always have to ask my friends or family for the login IP addr...
Anonymous
25 Nov 2021
g4K
My REDMAGIC 6S Pro will automatically use mobile data if wifi is weak. If you cut off mobile data while connected to public wifi you will see the wifi icon appear. I am on an unlimited data plan so this functionality is great for me.