nubia Red Magic 6R review
GSMArena Team, 21 June 2021.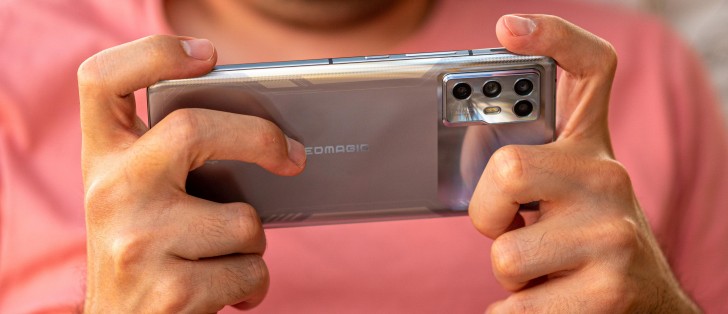 Design, build quality, handling
The nubia Red Magic 6R may look different from the regular Red Magic 6 model, but its exterior is built from the same components - two pieces of glass and a metal chassis. The approach towards the new Racing model was a bit different, though, and we think it was for the best.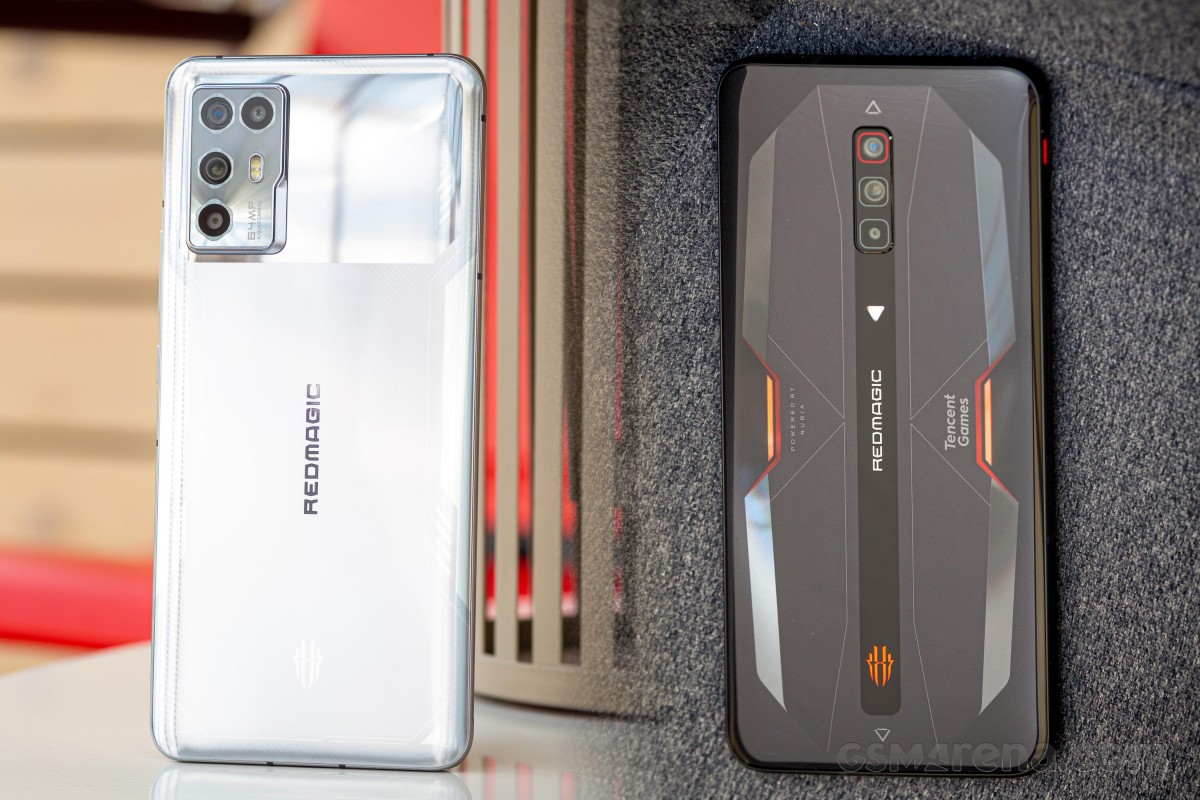 See, nubia has significantly scaled back on the gaming looks and instead made the design attractive to a larger group of users. We have the silver model, and it is, well, mostly silver, with barely visible textures embedded within the rear glass. It still looks unique, sure, just less motley and flashy.
The design still features curves, but they are less prominent and combined with the brushed aluminum sides - the Red Magic 6R offers much better grip than the Red Magic 6.
The front also looks different - the 6R model has thinner screen bezels, and hence it needs a punch-hole for the selfie camera. While we are not fans of those notches, this one is still acceptable as it is tiny. Still, having no cutout trumps whatever notch and the Red Magic 6, despite the thicker top bezel, scores more points here.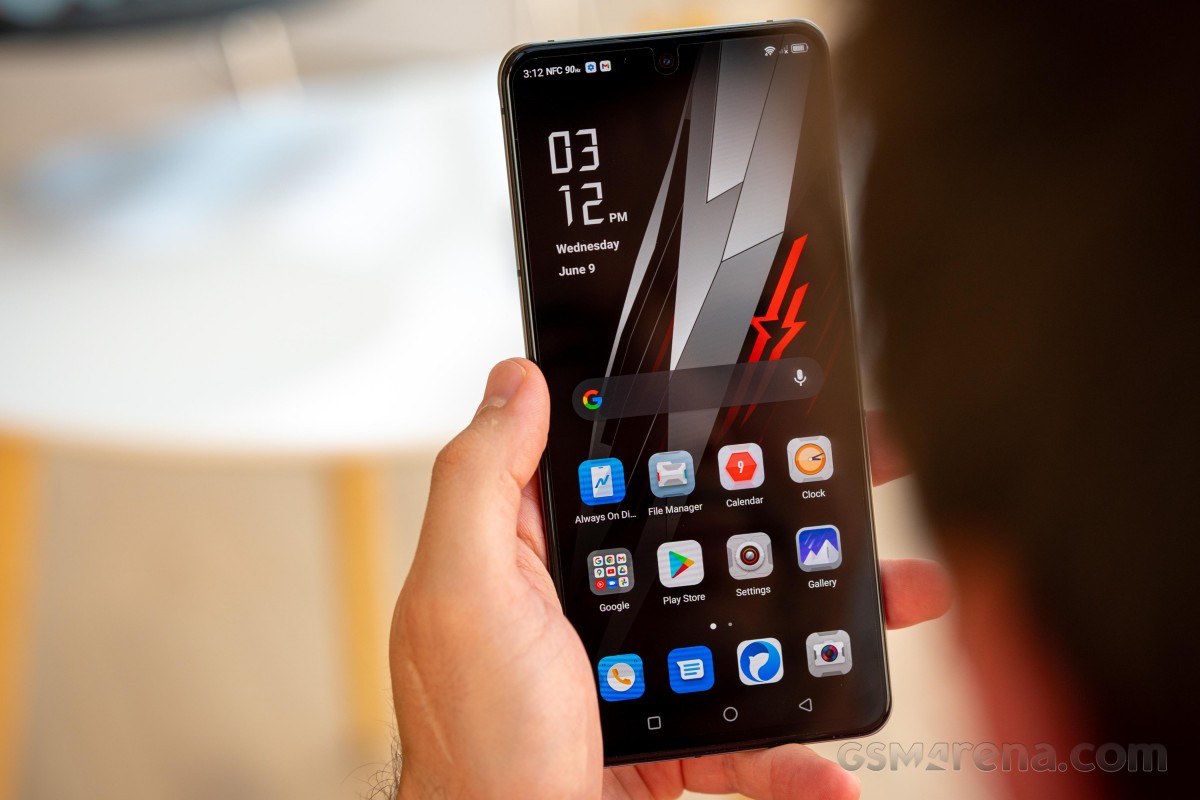 The Red Magic 6R is shorter than the RM6 because of the smaller screen. It is also thinner and lighter as it doesn't have the internal fan and its exhausts, plus it has a smaller battery. And if you've handled both like us, you'd like the Red Magic 6R better for its handling. Of course, we are yet to see if the passive cooling can hold its own in gaming as well as the Red Magic 6.
Back to the screen - it's a 6.67" AMOLED panel with 1080p resolution and 10-bit color. It supports a 144Hz refresh rate, 360Hz touch sampling rate, and it can show HDR10+ content. The panel is flat and has a tiny punch-hole for the upgraded 16MP selfie camera. Gorilla Glass 3 handles its protection - a version that's not as easy to scratch but not as durable as GG6 or Victus.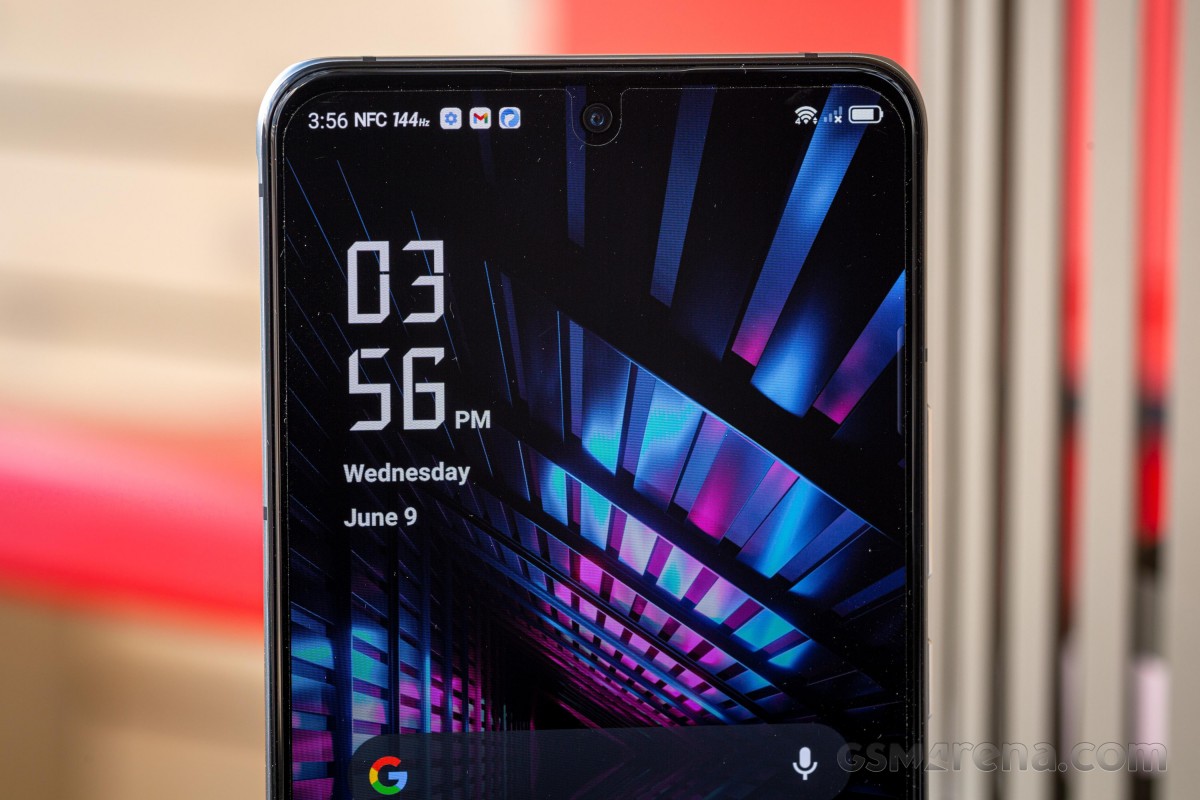 There is an optical fingerprint scanner embedded under the screen. It works plenty fast and has superb accuracy. It takes about a second to go from black screen to reading the fingerprint, recognizing and taking you to the homescreen.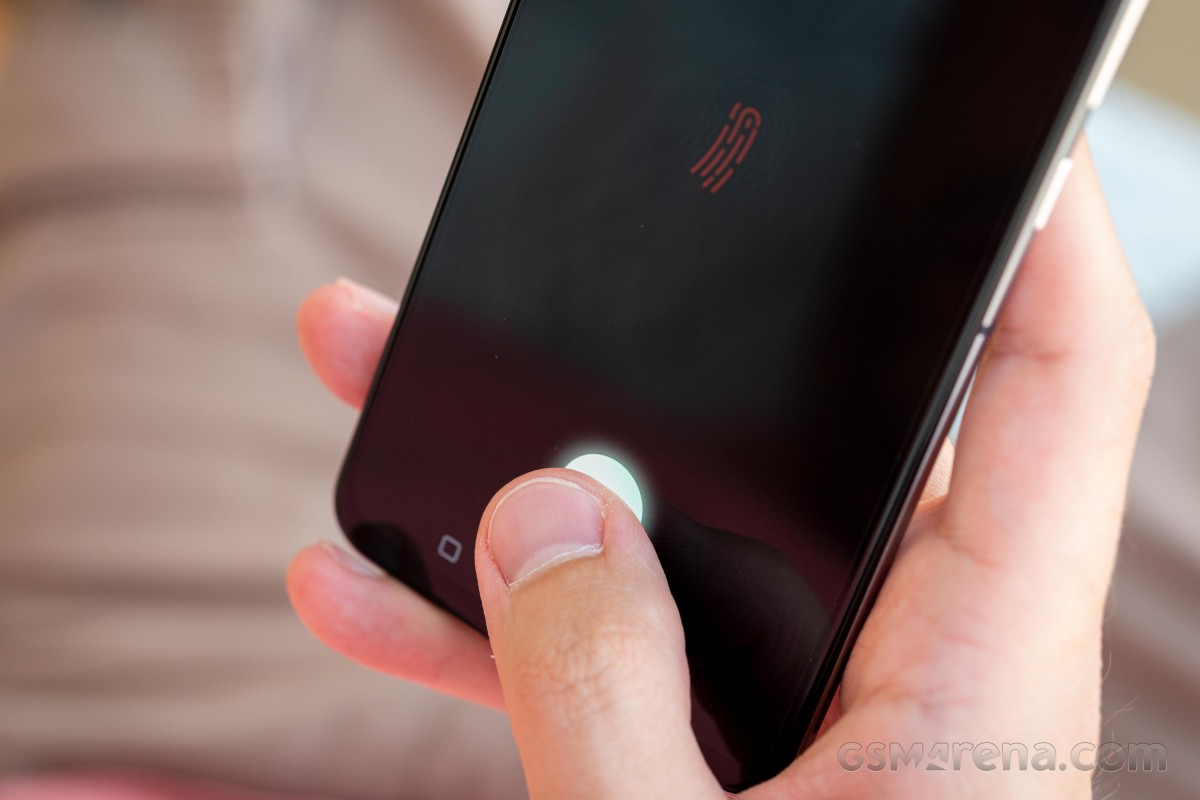 Above the screen, you can spot an incredibly thin grille. It hides the earpiece, which, unfortunately, cannot act as a second speaker. The Red Magic 6R has only one speaker, and it's at the bottom.
The rear panel, be it silver or black, is quite attractive, though it's a powerful fingerprint magnet and gets smudged in mere seconds. It features some subtle patterns, while next to the four imagers is a giant mirror-like blob. The camera tile is jutting out quite a bit and makes the phone wobble considerably, but it looks somewhat nice and fits the overall design.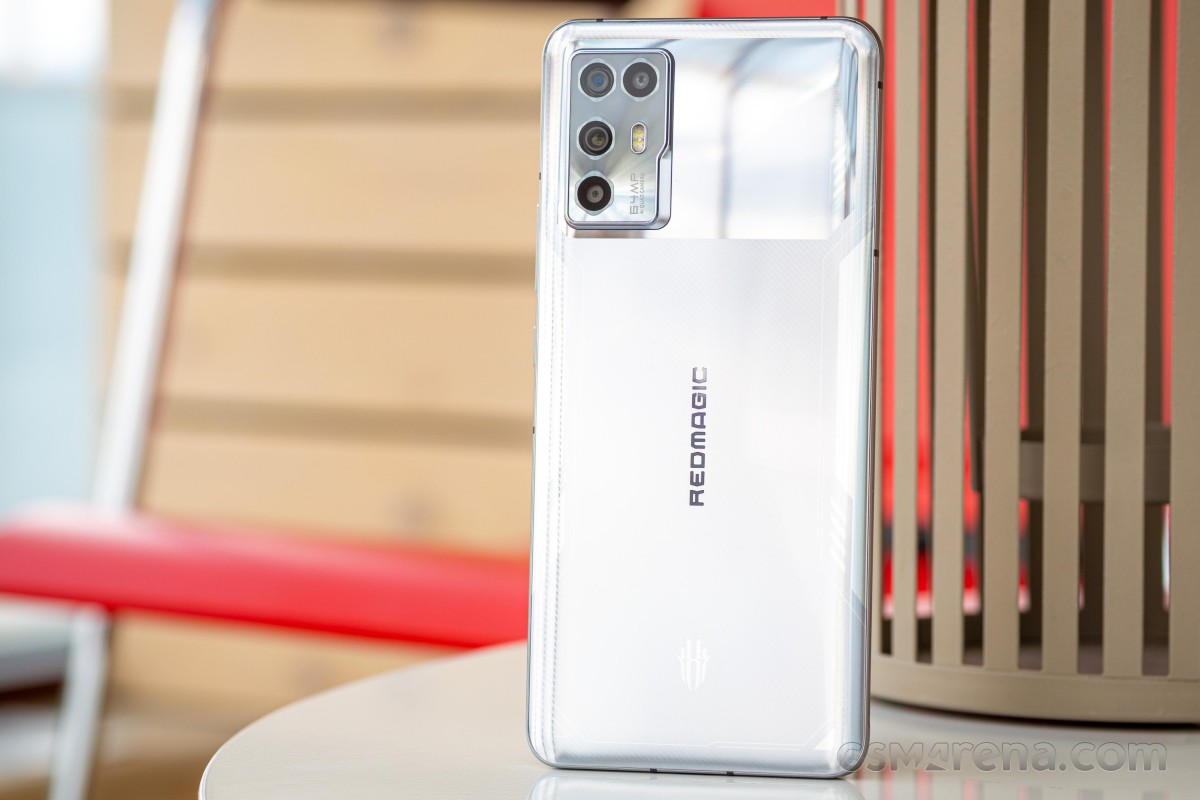 There are four cameras here - a 64MP primary, an 8MP ultrawide shooter, a 5MP macro eye (2MP on the RM6), and a 2MP depth sensor (not present on the RM6). A dual-LED flash is also around.
The brushed aluminum frame is lovely - it's primarily flat, and the Red Magic 6R can stay upright on its own. Not that useful, but cool nonetheless.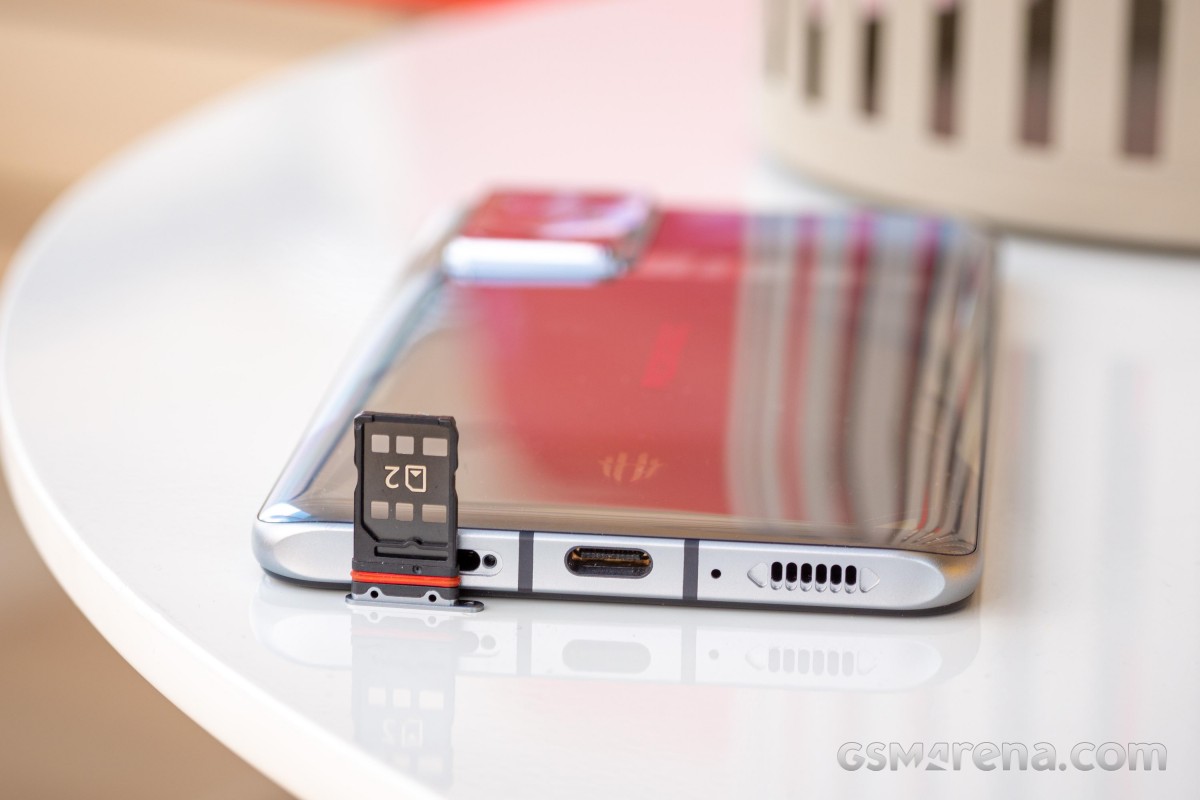 The top side houses the second mic, while the primary one/mouthpiece is at the bottom between the speaker grille and the USB-C port. The ejectable dual nano-SIM tray is here, too.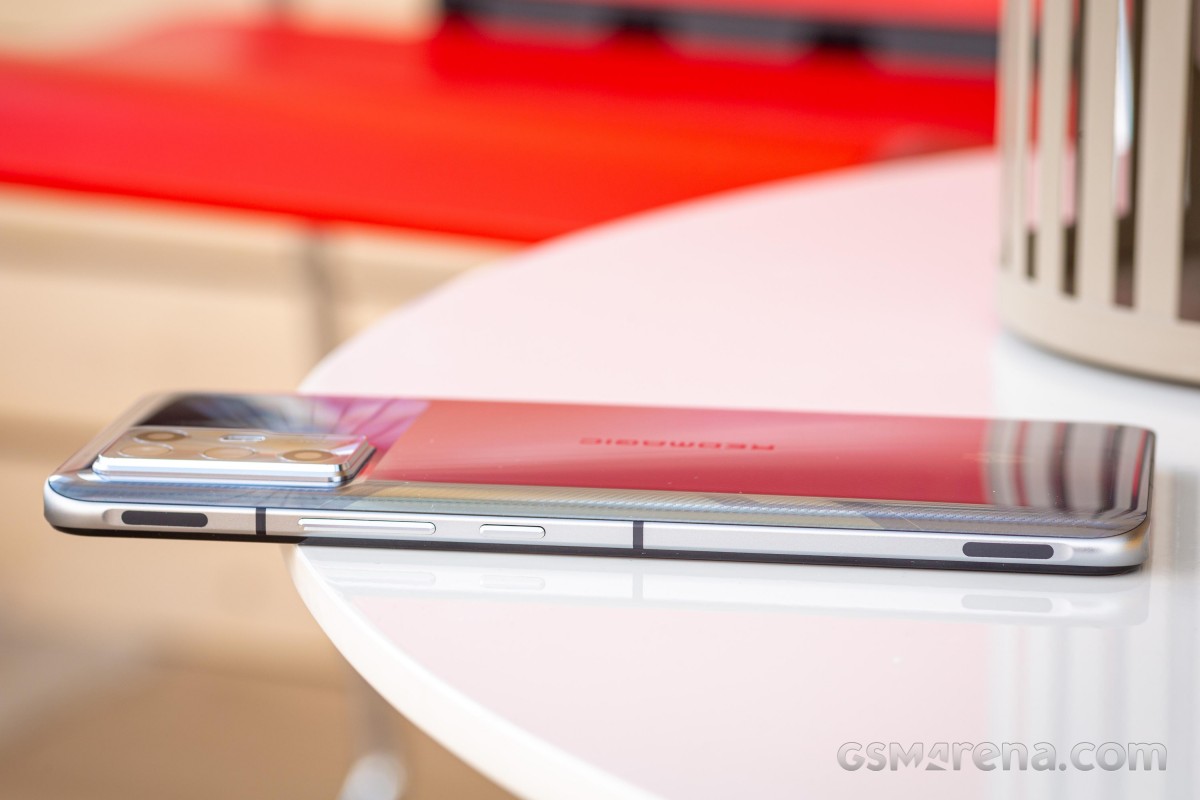 There is nothing on the left side. The right is crowded, though - the pressure-sensitive shoulder triggers are here, as well as the volume and power buttons. The triggers are placed thoughtfully and worked very well with compatible games, and we loved everything about them.
We did like this new nubia Red Magic 6R for its more compact body and lighter weight. It fits better in pockets than the Red Magic 6 and felt more comfortable in our hands. Its smaller screen and battery helped, of course, as well as not having an active cooling solution.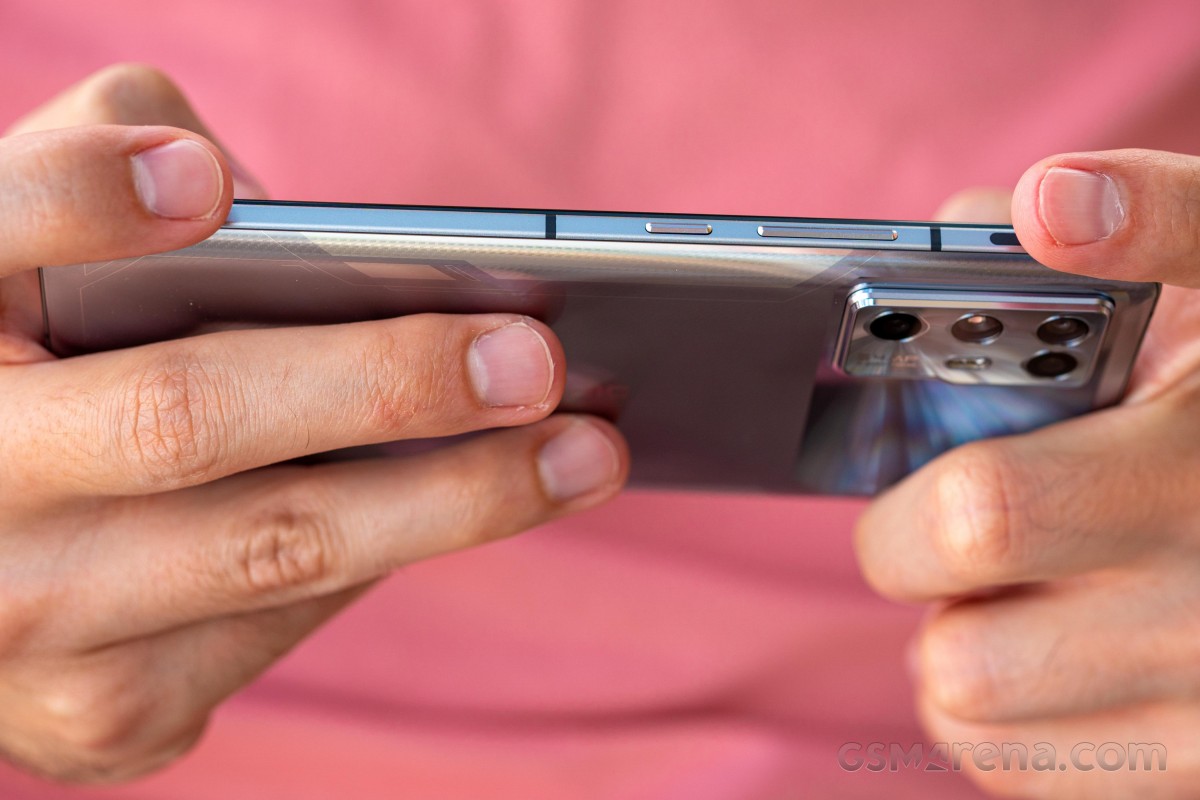 Finally, if you are not a fan of those flashy looks many consider as signature for gaming phones, then the Red Magic 6R would please you. Its mainstream design is more likable for sure.
Since the Red Magic 6R lacks a second speaker and a 3.5mm jack, we would have liked to see some sort of ingress protection - it's easier when you have fewer holes to seal. Yet, there is none. And we are not sure 15% price drop is enough to account for all missing features, but that's something we are going to contemplate on at the end of this review.
0/10 rating very low or support services. I am not happy with their support team.
Anonymous
16 Dec 2021
Kg$
I bought this phone and it hasn't been a month and I'm getting issues with charging not getting past 80%. I'm not sure it's giving me an error about having a high voltage charge. Not sure why I'm getting this error.